Post Represents: January 29, 2012
I invited two young ladies to attend to this event with me. I probably would of met up with either one of them, however, they we're able to attend. I got there at 7:30pm and the was a line half way around the building. Doors open at 8pm. I wasn't expecting that. I went to the back of the line and waited. As I waited, I assisted a few ladies by helping them take some photos of themselves with their own camera (I enjoy helping strangers with that). I also noticed a young man that I recall from the Improv class I attend sometimes attend on Monday nights at the Next Stage. We've seen each other plenty of times but never spoke.
Hesitant at first, I approached him and said, "You still attend improv on Monday's," and that began our conversation. He recognized me but wasn't 100% sure because of my beard and hat. This is the first time talking with him and he shared some vital information to me about one project in particular (
Code Coming Soon
). After about 10 mins someone came to him and began to escort him way. We said our good byes and in less than a min he came back and got me. Then suddenly both of us was being escorted to the front of the line. Literally, the rope was removed and myself and Jamar crossed into the front. Behind us was a few hundred people waiting patiently. After a few more minutes we were inside.
There's definitely a high force looking out for me because stuff like that keeps happening. I wasn't even expecting any VIP entry. Jamar thank you again for looking out.
Video # 1 (Prior to leaving the house)
On the 720 Rapid Bus toward Santa Monica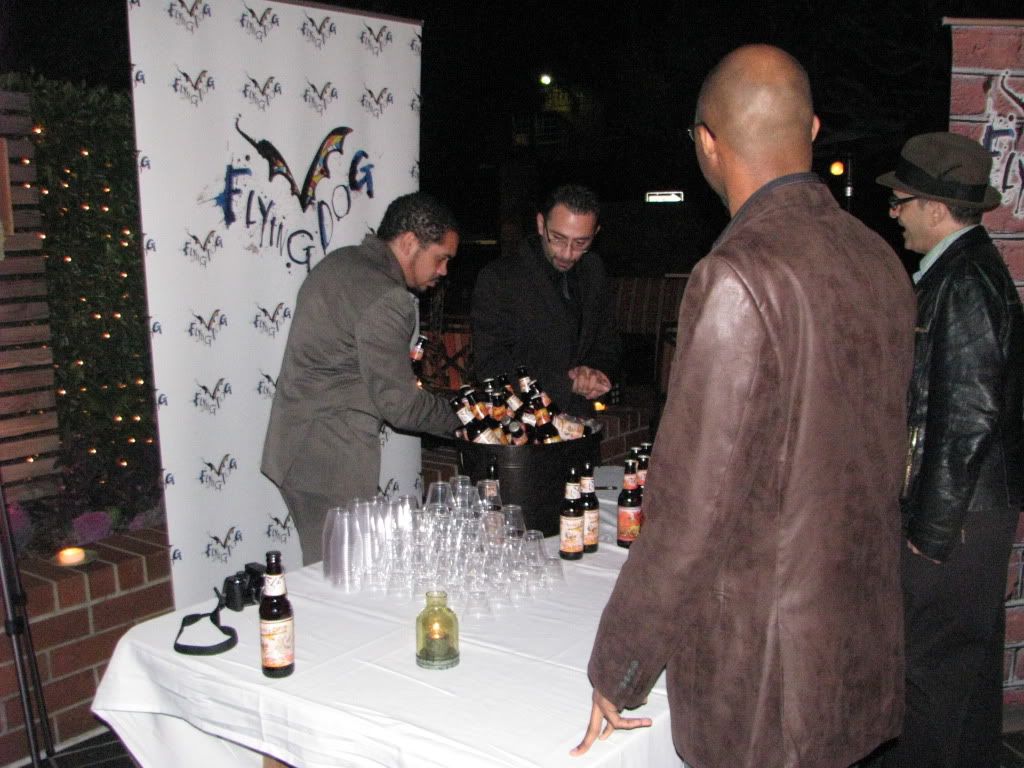 From the east coast to the west coast. Flying Dog beer coming to a store near you.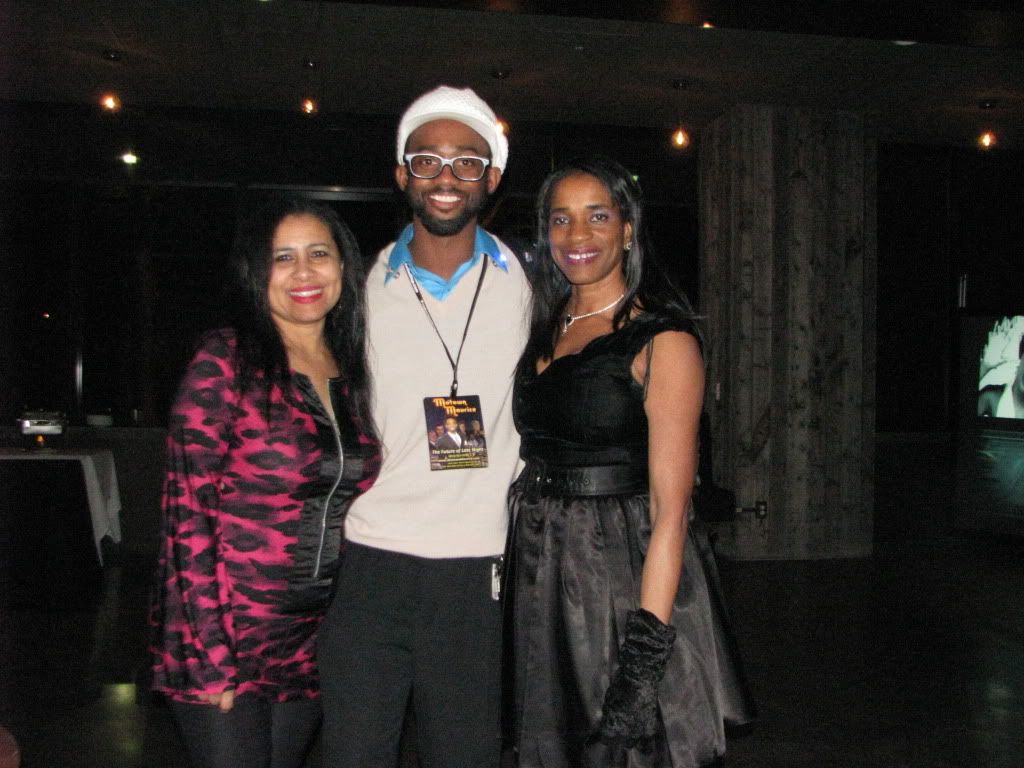 I broke the photo taking ice with these lovely ladies. Myrta Molian, Motown Maurice & Jessica Lee.
Video # 2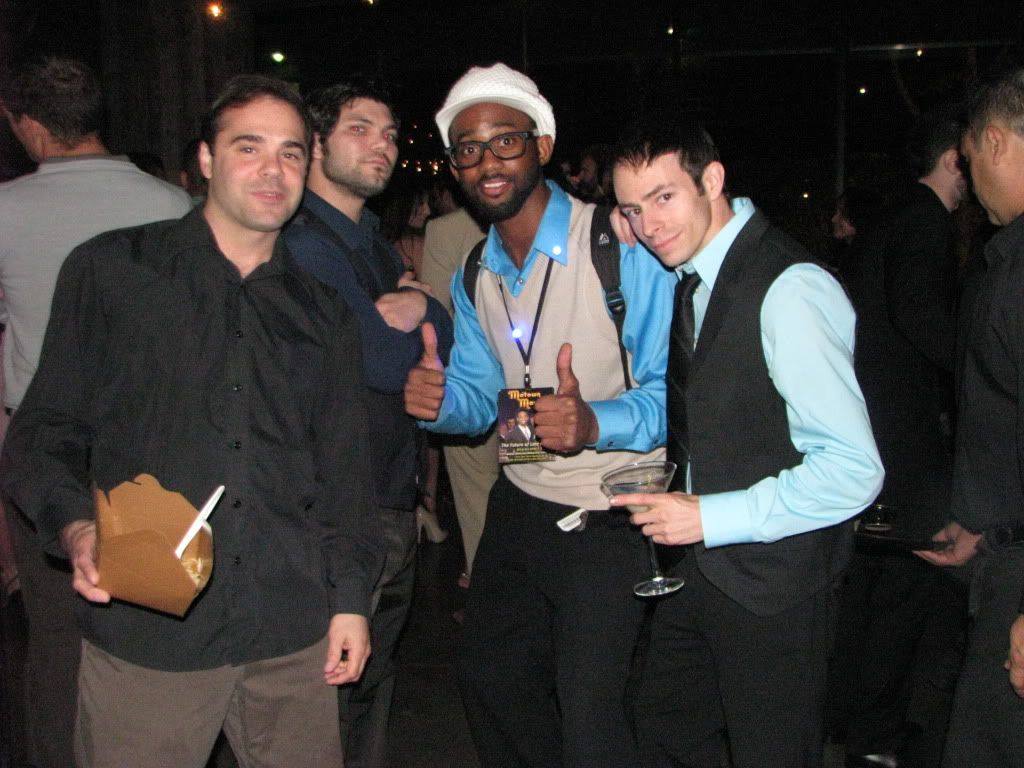 Sal Fusco, Thomas Foglio, Motown Maurice & William Sturtevant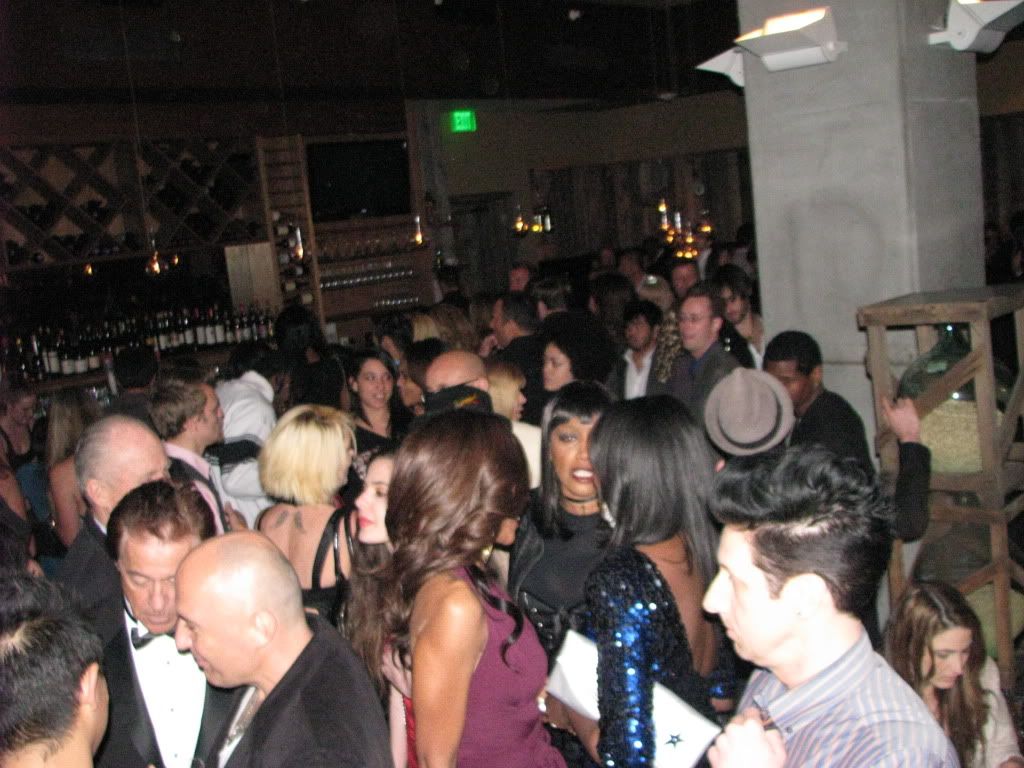 This place was packed.
Nicole Le, Motown Maurice &

Maria Castillo
Nicole Le
Related Interview:
Click Here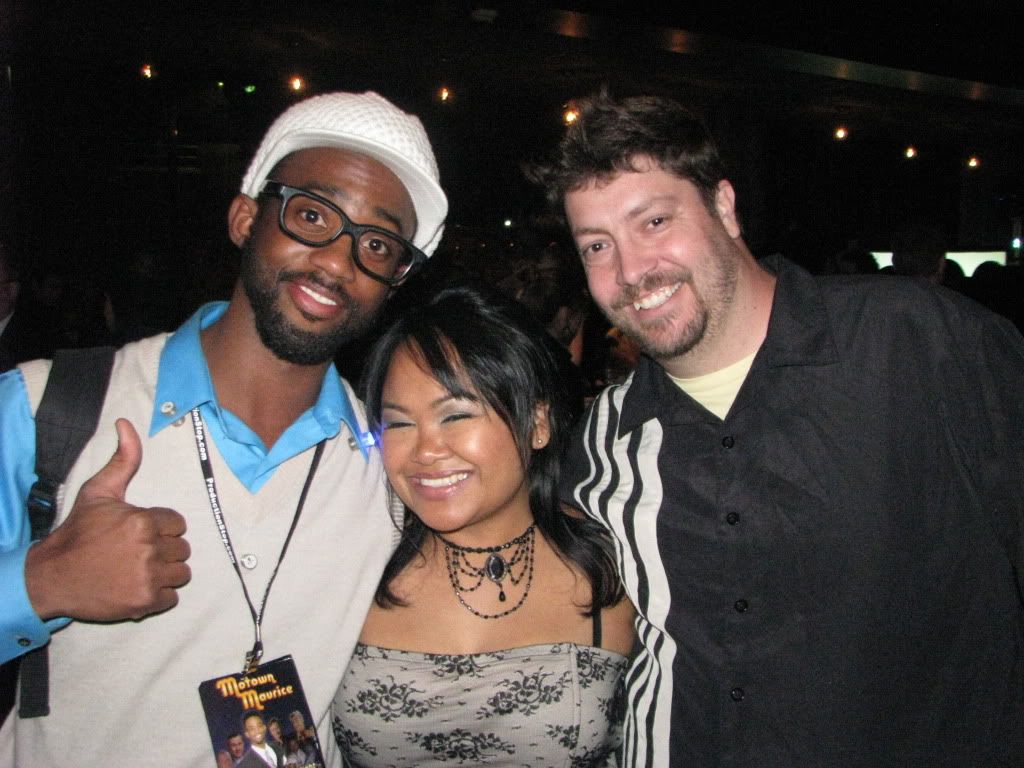 Motown Maurice, Sophin Zoe Pruong-McCreery &....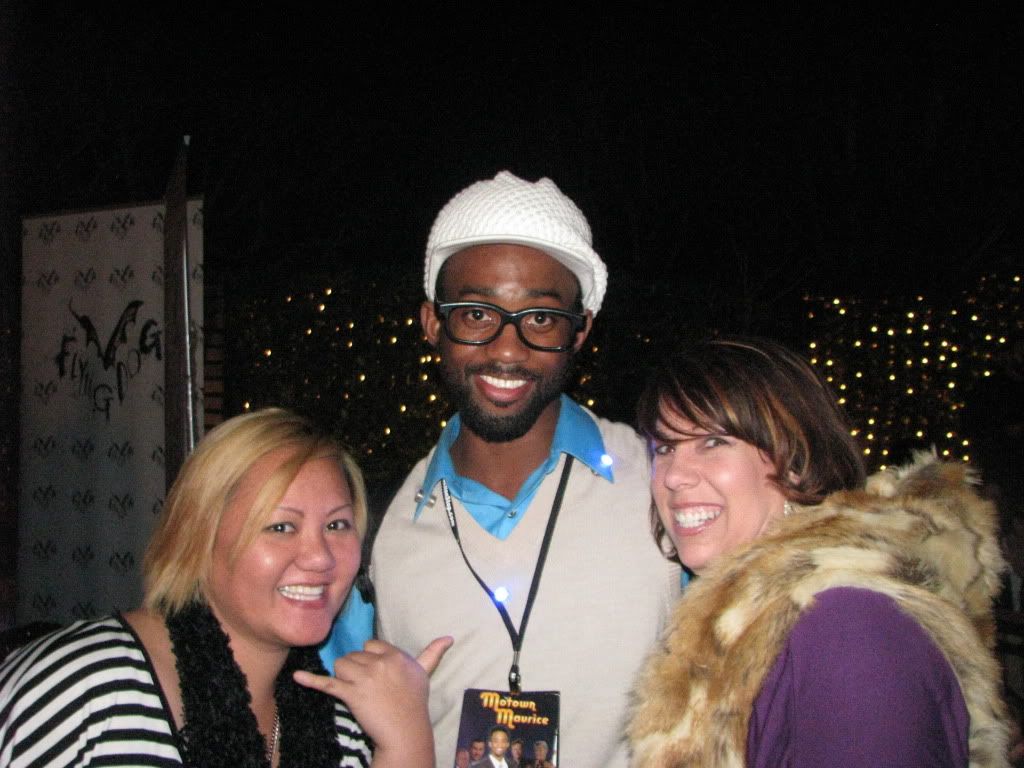 Quantum Leap Entertainment. M

onica Busby, Motown Maurice & Mariesha

Richard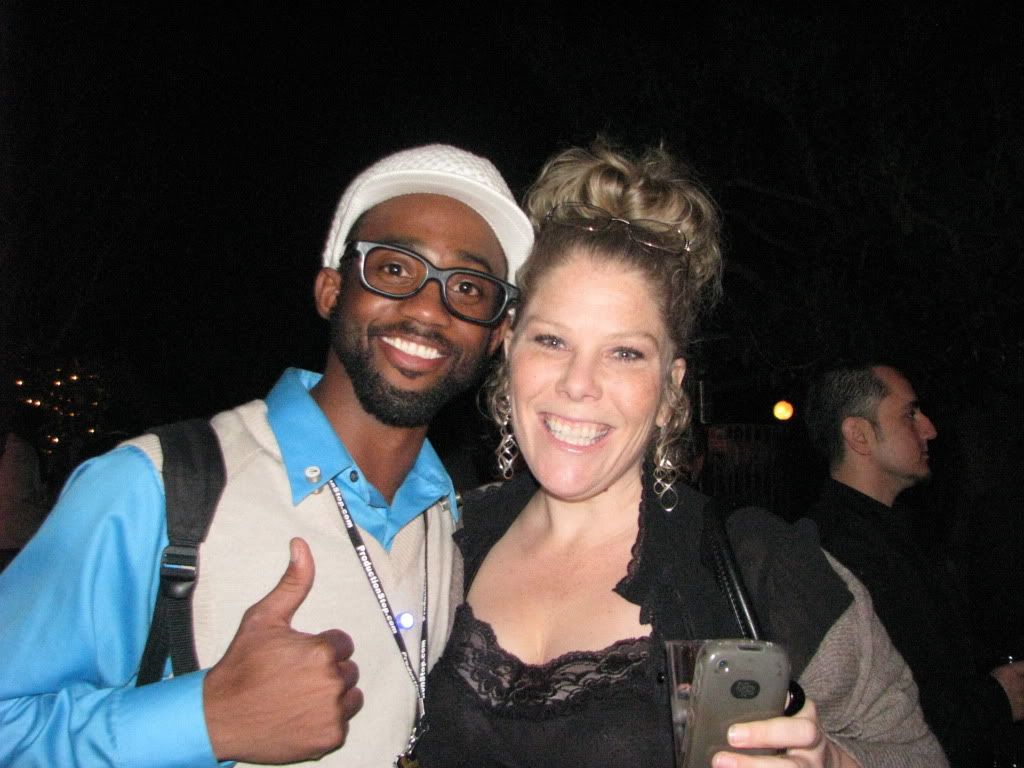 Quantum Leap Entertainment. Heather Parker & Motown Maurice
Exclusive Red Carpet area. I can't enter.
Jamar Malachi Neighbors the comedian responsible for granting me VIP entry.
Motown Maurice &
Pozzie Mazerati
Pozzie Mazerati Related Post:
Click Here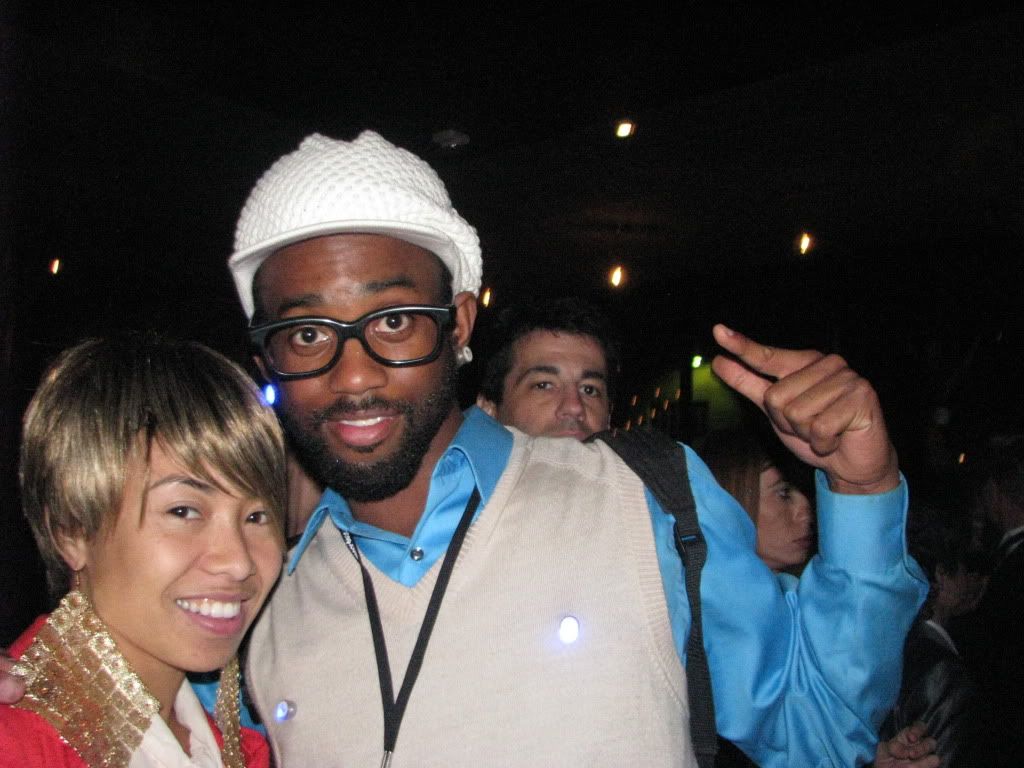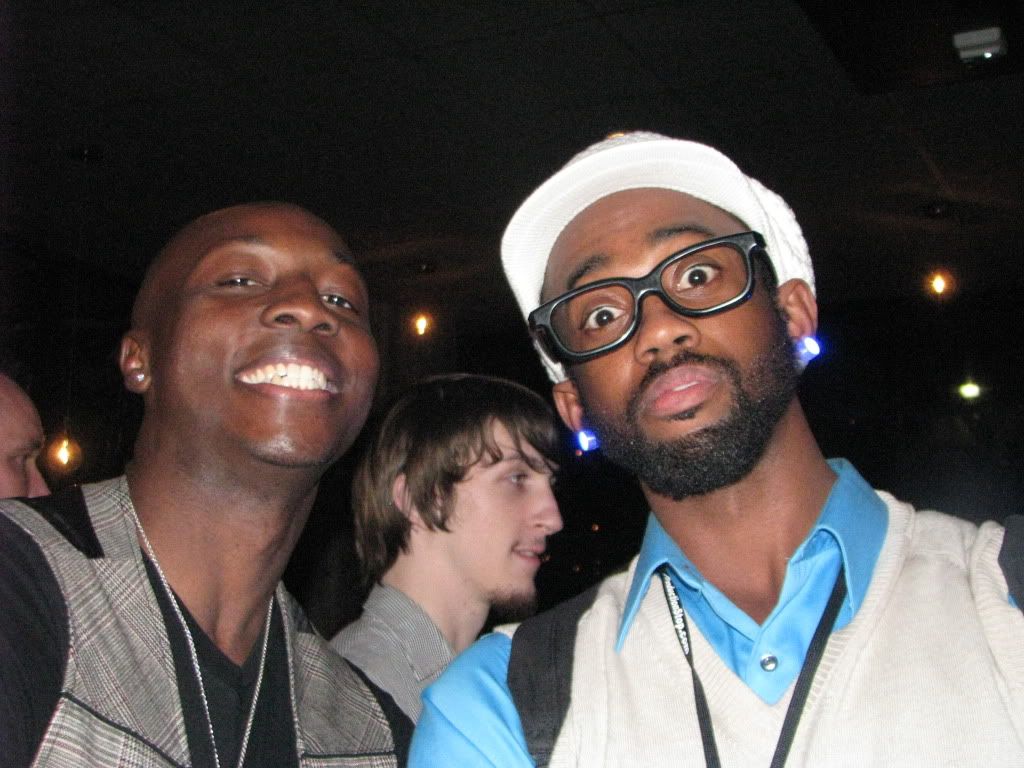 Daniel D A Allen (D A) & Motown Maurice. We met at Skyball
Daniel D A Allen (D A) Related:
Fox's New Sport Skyball
Motown Maurice &
Ms.
Miss West Coast
, Lisa Tatum
(News Link: Click Here)
(Follow her on Twitter)
Video # 3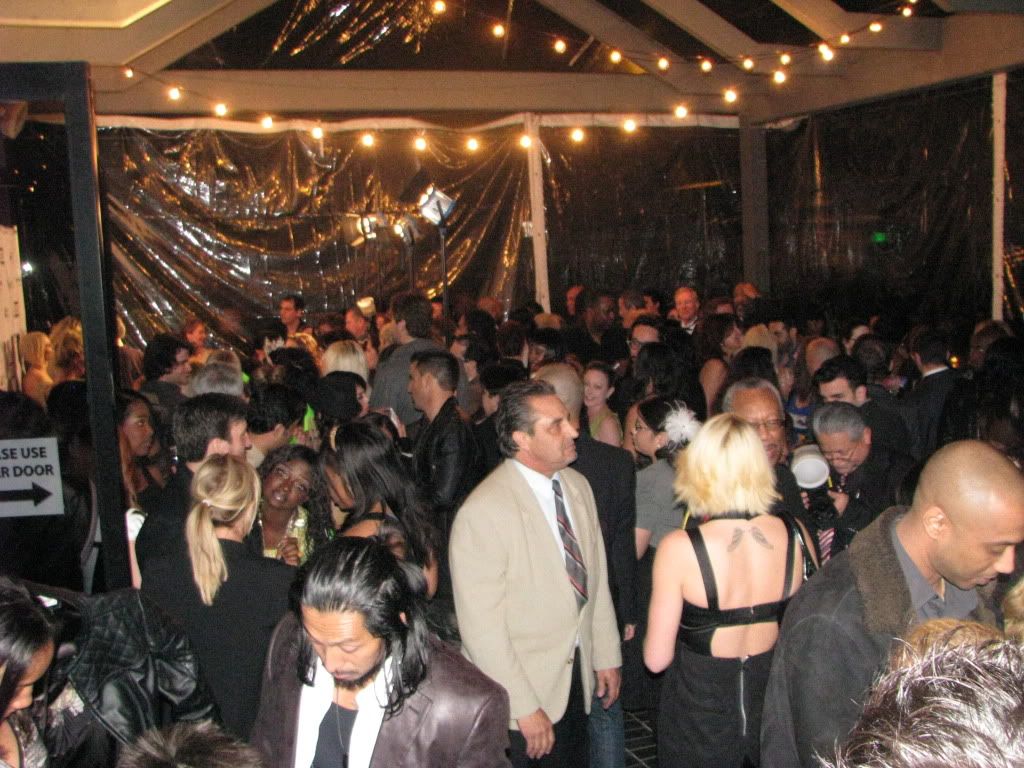 Is there any more to move around in the red carpet area?
Koko La Belle & Motown Maurice
Koko La Belle
Related:
C
lick Here
Video # 4
There's an interesting crew.
Video # 5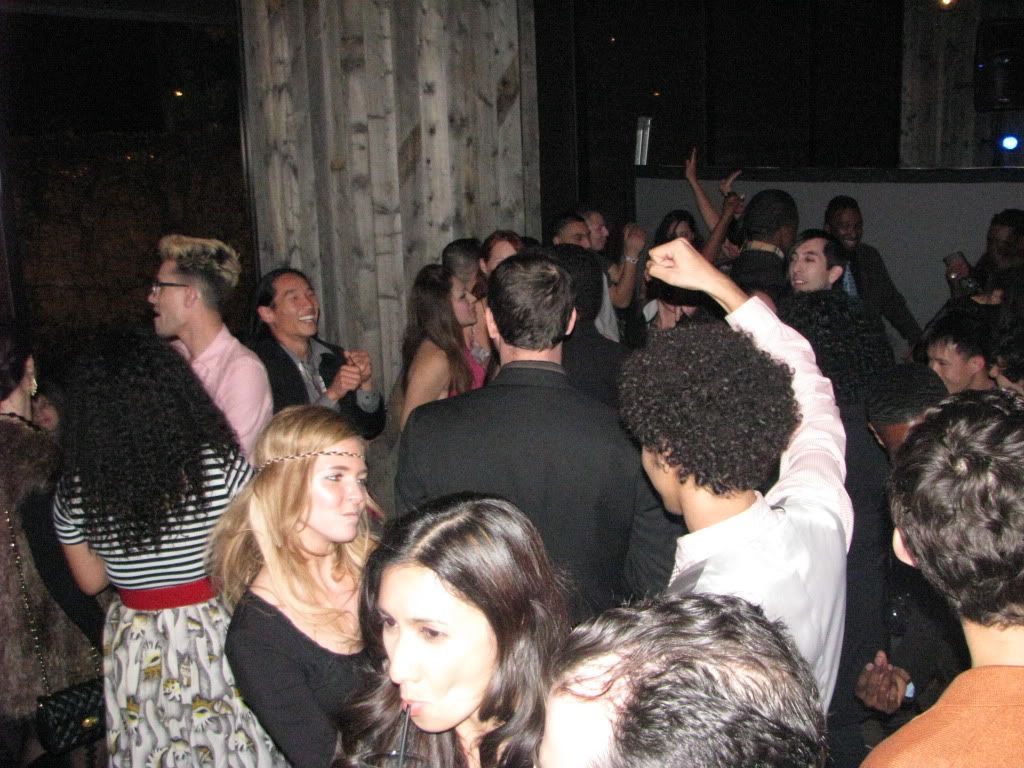 The Roof. The Roof. The Roof is on fire. We don't need no water let the mother....
Motown Maurice & the amazing Maria Shiferaw. Her beauty captivated me.
Check Maria out at: www.Mariashiferaw.com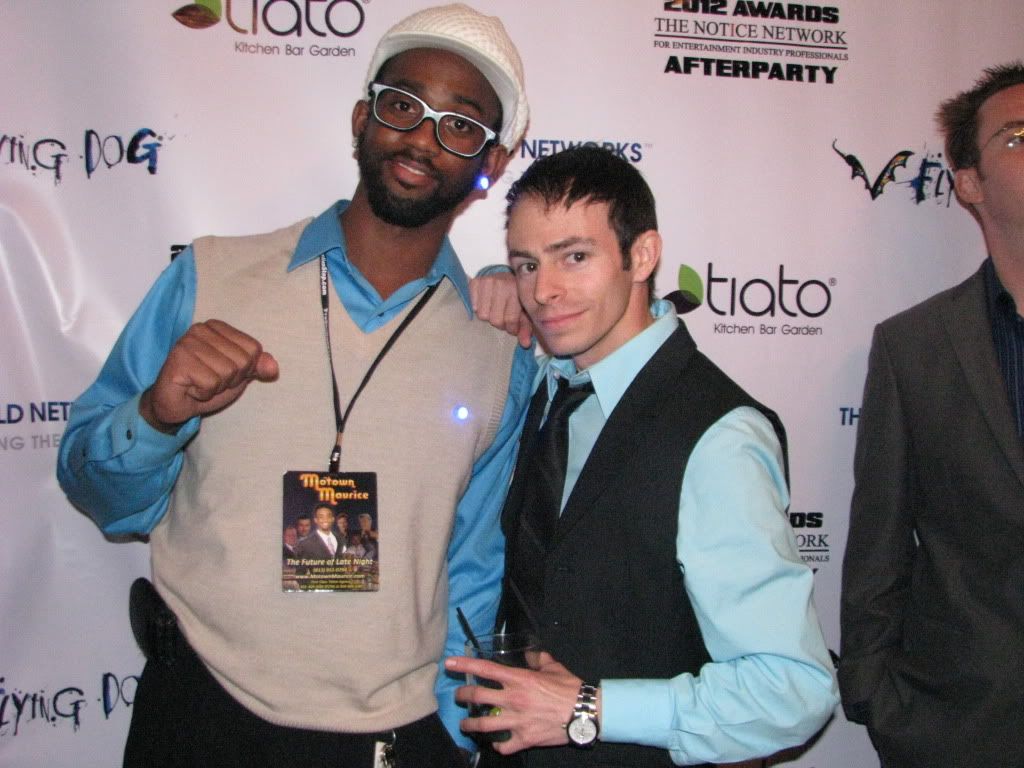 William Sturtevant takes over the red carpet. (Related Link: Click Here)
William Sturtevant
Related:
Click Here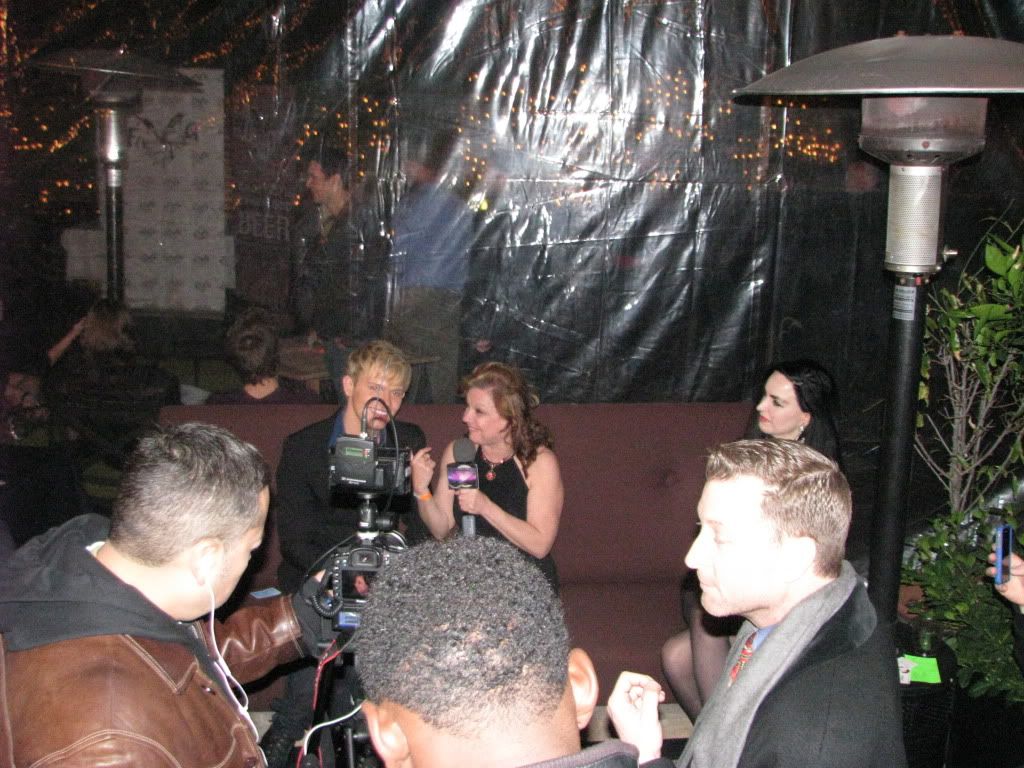 They'll be fighting for my interview soon enough.
Ladies. Do you even notice me?
Video # 6
Why can't parities last forever?
Final Thoughts
Okay... I was about attempt to set the record straight towards what I said about my disconnect with the ladies. I rambled about it in video 5 and I've rambled in other
ways before
. After watching the video I decided to leave it alone. It is what it is. What I will mention is that I've had most success with women over the years when I'm approached. There is a minority of women who are thoroughly intrigued by me. Although, that hasn't happened much in L.A. yet, my time will soon come. I can feel it. Then when my time comes, my re-connection with the ladies with be more powerful than ever. Tonight in one way assisted in the rejuvenation process. I can account for at least one young lady that provided remnants of whats to come.
Next Related:
Nicole Murphy hosts Maxwell Dickson's "Art, Libations & Sound"
Previous Related:
F.A.M.E 2011 AMERICAN FILM MIXER
As the quest continues...
The Future of Late Night
Motown Maurice