Post Represents: Thursday, January 19, 2012
Video # 1
Video # 2
Homeless or not. I got to keep my breathe fresh.
Video # 3
The Korea Town Pico library. Its like my second home.
* One of my supporters and friends from Tampa was in town with his wife and we caught up for a few hours at Cafe Novel. After dinner we when to Kevin's house, chatted and watched some videos on YouTube.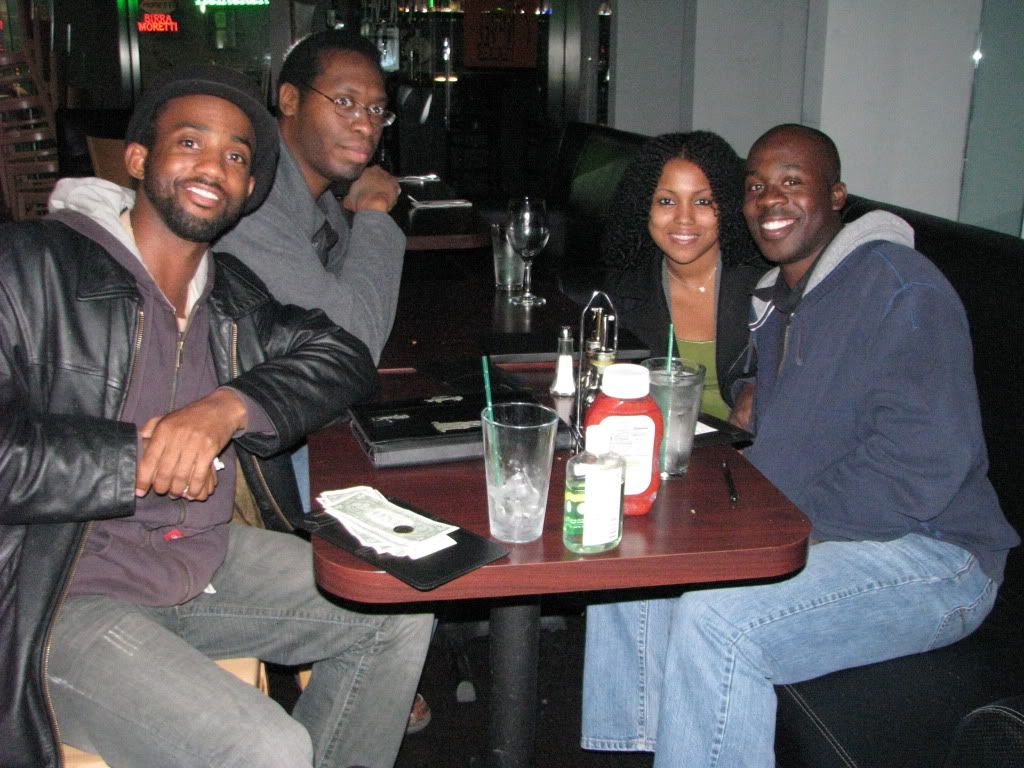 Motown Maurice, Kevin Jahi Johnson, Chasma & Clausell Mathis
Video # 4
Motown Maurice at Denny's on Vermont and Wilshire
Back at home. My Temporary home
Next Related Post:
A Day at the Movies. Literally!
Previous Related Post:
Night of The Living Homeless
As the quest continues...
The Future of Late Night
Motown Maurice