The In Living Color process was over not long after it started. However, I did have an opportunity have a second swing at it which is finally revealed in this post. I was initially waiting to unveil this post when their relaunch pilot episodes were suppose to air this past spring on Fox. They never aired and according to the information I received at the
Industry of the Minds workshop
, its going to air in the fall. Moreover, In Living Color is completely behind me now and although is seemed like the greatest thing in the world at the time. Better opportunities surfaced since than.
Tuesday, July 3, 2012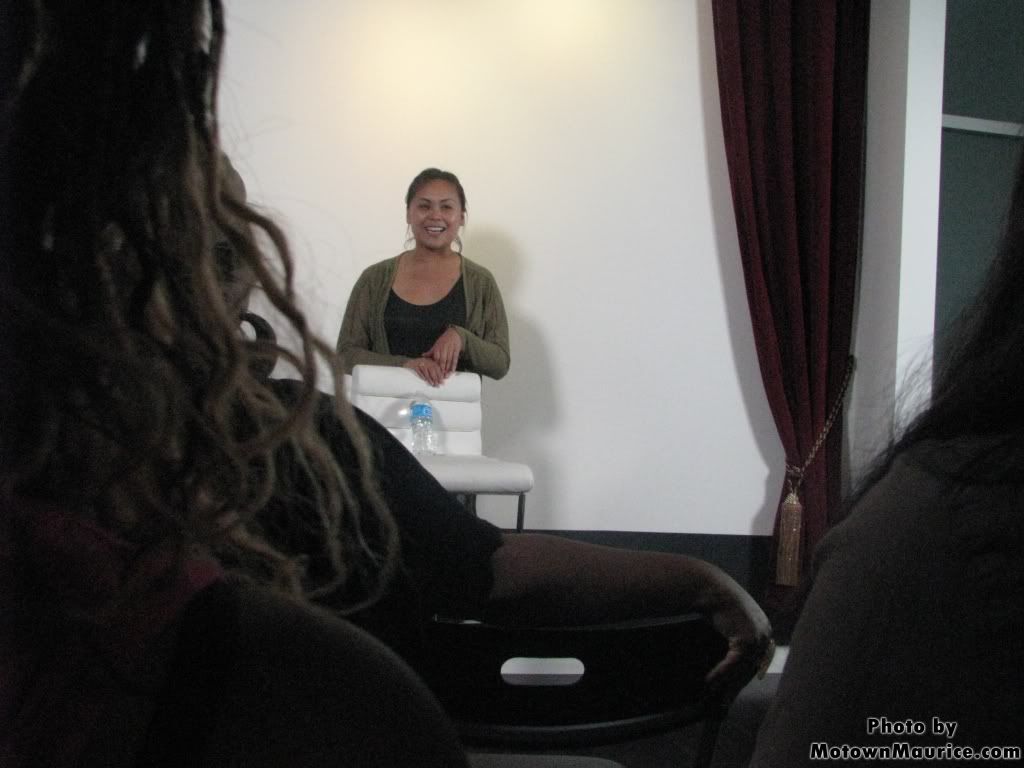 In Living Color Casting Director Jenny Trinh at
Industry of the Minds. Attending this workshop with her inspired me to finally unveil this post.
Related Post:
Industry of the Minds
Monday, January 23, 2012
Time: 11:18pm (PST)
At 4:20pm I received an email from my agent entitled:
In Living Color is casting co-star roles
. I called her immediately and she gave me the rundown. Apparently, there is a separate casting for co-starring roles and my agent is going to submit me. What I submitted for last month was for their series regular. Co-stars don't appear as often obviously. This submission will be conducted by a totally different casting department and of course this means my agent and I have to move fast. She's going to submit through email and I'm going to prepare some materials such as DVD's and head shots for a hard copy package. The goal is to have it in her hands by Wednesday so she can mail it out.
The key thoughts that are flowing through my mind right now are about my presentation. I want to do my best to make sure my package looks awesome. I must admit I wasn't expecting this right now. There was a stored pocket of hope in my mind that figured they might realized the mistake they made in the future. I never thought there would be a co-starring opportunity.
Not too long after I got off the phone with my agent I heard a message from my ego. My ego said, "Why wouldn't they want me." The right of passage factor also excited me. Nothing in my life was ever handed to me. I'm a grass roots, work my way to the top, type of guy. If I become a co-star there is no doubt that I'll soon after become a series regular by working my way up.
This time I'm going to do things a bit different. After the call, I decided not to tell a soul. Not even to mother nor my other mom Pamela Y. Robinson. I spoke to Pam today and she told me Keenen is now on the same list with Oprah. That's basically the "Whats wrong with them list." I wanted to tell Pam really bad about this co-starring opportunity but I'm glad I held it in. I don't want to get anyone's hope too high just yet. If I become a co-star, there is a good chance I won't tell anyone until my episode airs.
My mom would really love to hear this news. When I originally told her the disappointing results about
Living Color
she responded by saying, "I'm not going to stop praying about it." That's what you call faith, love and persistence.
I'm so determined not to tell at anybody that I'm just going to write about about this without publishing any In Living Color updates anytime soon. Everything is locked up until the time is right. Its amazing how something come from nothing isn't it (
See Friday, January 30, 2011
).
Tuesday, January 24, 2012
Wednesday, January 25, 2012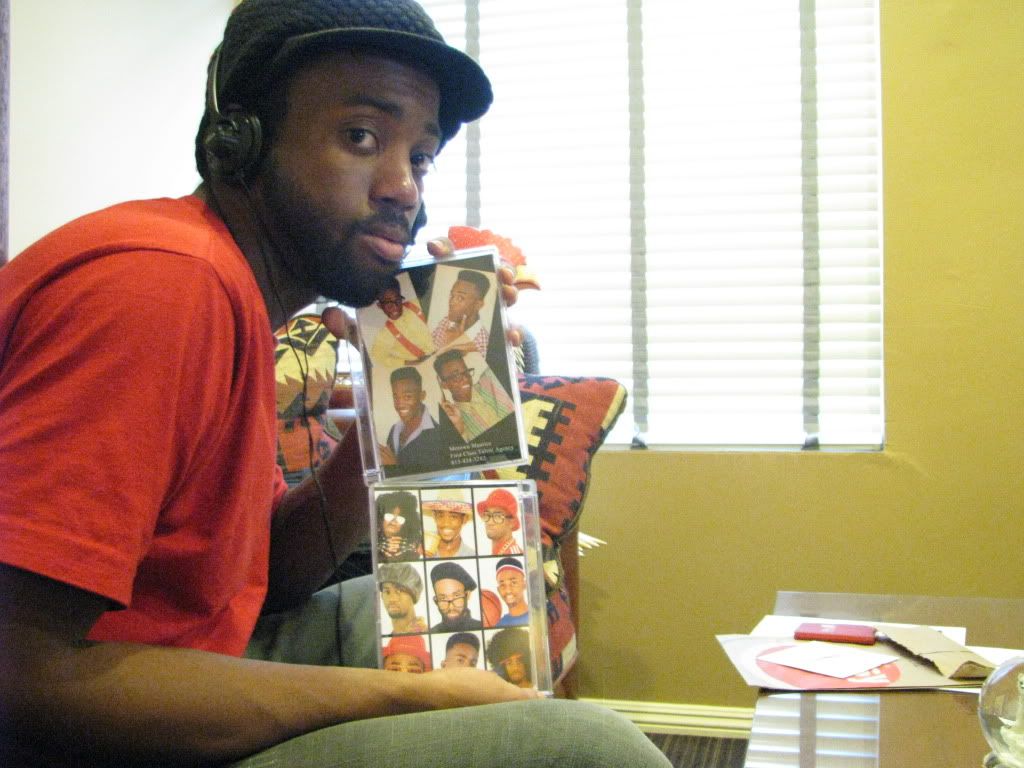 Motown Maurice at his agents office in Sherman Oaks preparing the In Living Color material.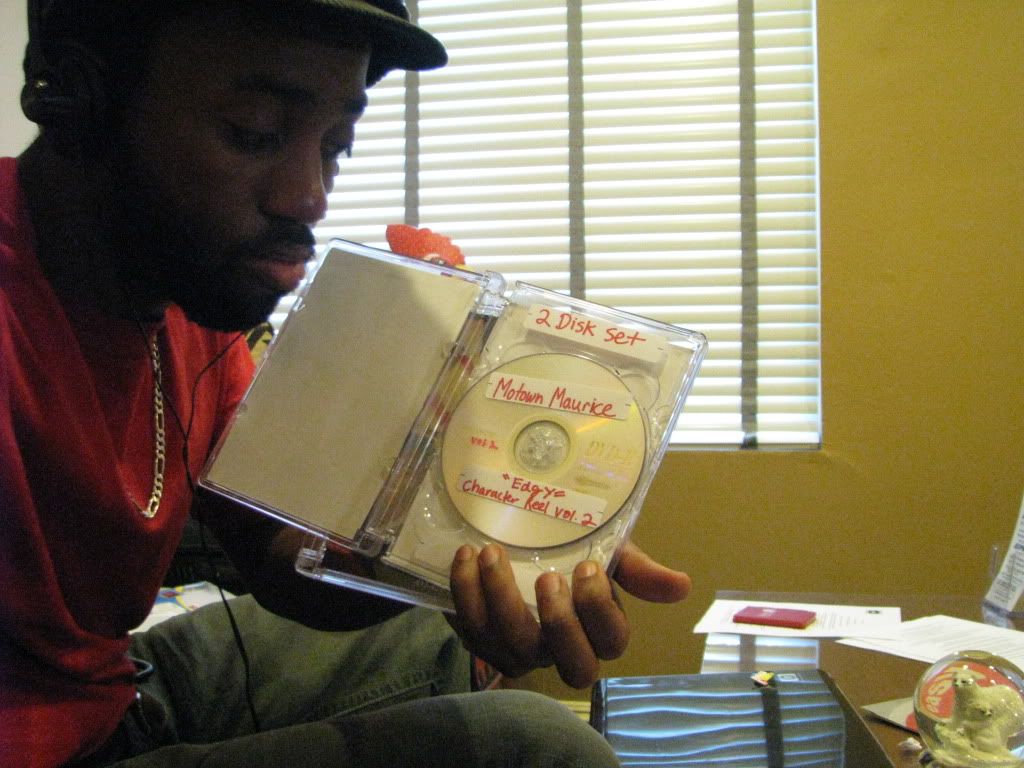 I know the labeling is tacky but its all I could do at the time.
Video Here:
Related Post:
Down Memory Lane...Kind of Sort of
Thursday, January 26, 2012
2:15pm (PST)
In a email I told my agent to mention sketch writing abilities and she confirmed at 12:38pm that she will send it in today with a pitch.
Tuesday, January 31, 2012
Word on the streets is Julie Ashton, the casting director that had to review my submission in the
second phase
of In Living Color got fired. Which explains why my agent noticed a new name with the co-starring search. On Sunday (January 29, 2012), I found this out from a comedian named Jamar. We connected at T
he Network Notice SAG Awards Networking event
. Jamar was very resourceful. He also provided me a email address and told me that Keenen has been doing live casting at the Comedy Store.
Yesterday, I sent my agent an email sharing most of the intelligence and she called me today to without knowing I sent her a correspondence. She hasn't stopped pushing for me and she believes the package we put together from last week should of arrived today. She's also submitted me on actors access today plus she sending them another email at the one provided to me by Jamar. Surprisingly, one of her casuasian female clients got called in last Friday for a live audition. She's happy for her but really wants to me to get called in.
Exclusive Conversation with Agent:
Final Thoughts
(July 9, 2012)
As they say in the entertainment industry. "Don't call us. We'll call you." They didn't call me but my line is always receiving phone calls. In fact, since the In Living Color process blocks have been put in place for the anticipation of a phone call with much more value.
Previous Related:
Sorry it's a No Go - In Living Color
As the quest continues...
The Future of Late Night
Motown Maurice