Ladies and gentlemen. Give it up for the dynamic host of the Raw Artist Network Cafe....The one and only Motown Maurice.
Post Represent: Saturday, May, 28, 2011
I definitely have to be doing something right. I've been called back to host The Raw Artist Network Cafe for the 3rd time. I hosted it for the first time on
Day 221 Thursday, April 28, 2011
Following that I had an very inspiring conversation with one of the organizers Michael Pearls on
Day 234 Wednesday, May 11, 2011
Which fortified my presents for the second time on
Day 236 Friday, May 13, 2011.
Now I just completed the 3rd time hosting the show. Again I have to be doing something right for them to call me back for the 3rd time. I'm really glad to be part of it. This has been an important ingredient for developments.
Raw Artist Network Cafe
The Raw Artist Network Cafe is an artist networking resource that provides marketing and consulting services free for struggling Artist of all art genres. The artists supported by the network must meet seven criteria's: They must be independent. They must be unsigned with no contracts that …More information on:
http://rawcafemedia.com/
If you haven't figured it out I've been hosting a comedy show. I didn't record my performance from the last two shows mainly because I was too indulged in the preparation process of hosting the show. I'm okay that I didn't record it. This time, I managed to record my part as the host and put a video together. I tried to look at the whole thing but I couldn't. I heard a few words and that was enough. I have to make it my duty and come back to this post and listen to myself later.
Motown Maurice is increasing his fan base.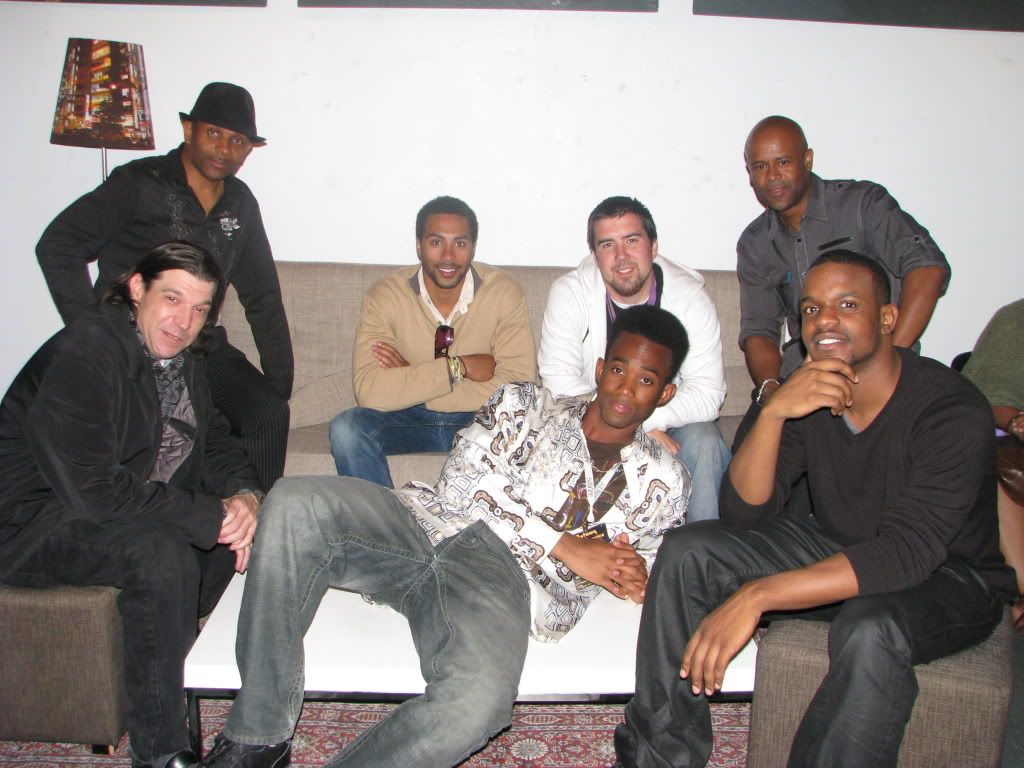 Motown Maurice & The Raw Artist Network Cafe Clan. Please don't ask. I know I look crazy.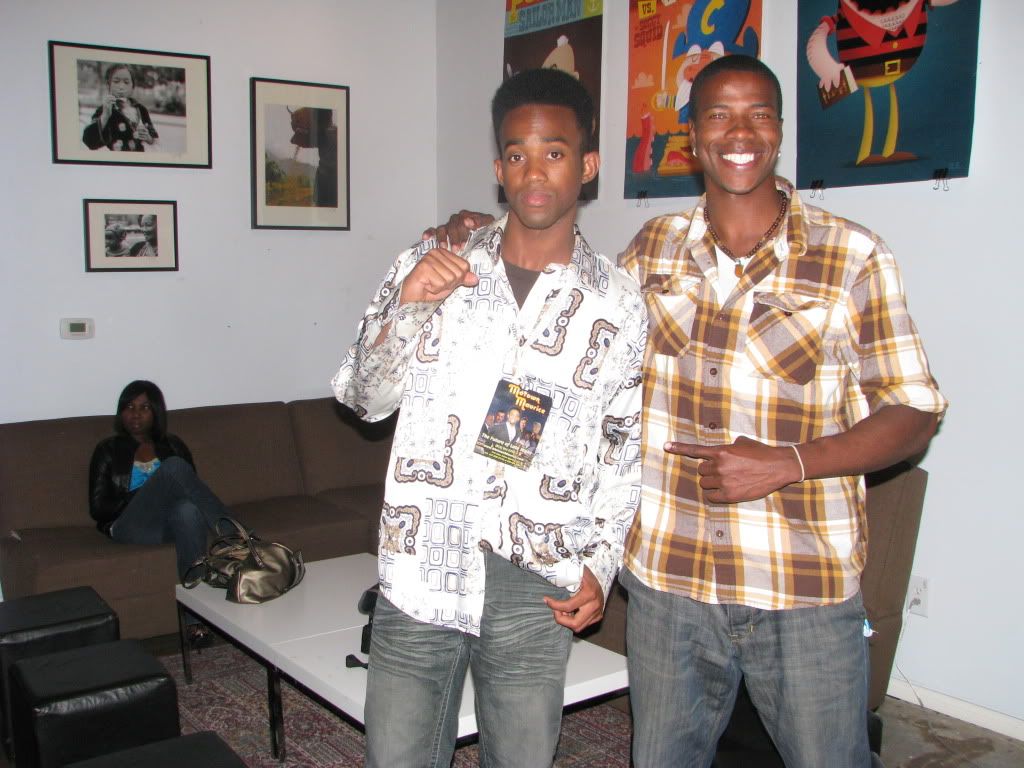 Motown Maurice & Jonathan JC Carey
Final Thoughts
Without a doubt, hosting this show had been great for me. It also helped me officially confirm my lack of desire to be a stand up comedic. I love to host. As a host tell some jokes, introduce the comedian and tell a few more jokes. I am definitely not a stand up comedian. I'm a television personality. Although, I'm not a stand up comedian I'm slowly but surely building up a weaponry of jokes. Who knows I might become a stand up feature one day. That's not something I want to do but on this path it might happen in the future.
There is still a lot more improvement needed but the two major things I have benefited from this experience is gauging my energy and empowering my perspectives. After the first show, I was told I need to boost my energy alittle. Lets just say I haven't heard that comment again since.
Secondly, the jokes I have been writing have really helped me build strong perspectives and make even strong joke choices. Not only is it important to make strong choices in life but when you apply then to your jokes the laugh factor can fulfill an incredible response.
I have to give a special shot out to my roommate who came to support me. She also came to support me at the last
Vampire Masquerade Show
. Note: Her picture isn't show here on this blog yet.
Another special acknowledgment to The Raw Artist Network Cafe who are doing great things for undiscovered talent out there. Please check them out at:
http://rawcafemedia.com/
I'm actually featured on the site now.
I'm sure this won't be the last post about The Raw Artist Network Cafe. Fellas, I appreciate the support and opportunity. Let makes some big things happen.
As the quest continues...
The Future of Late Night
Motown Maurice