Weekly Video Review
Sunday, October 14, 2012
* Stayed home. Talked on the phone with...
Monday, October 15, 2012
* Power Struggle Improv Meeting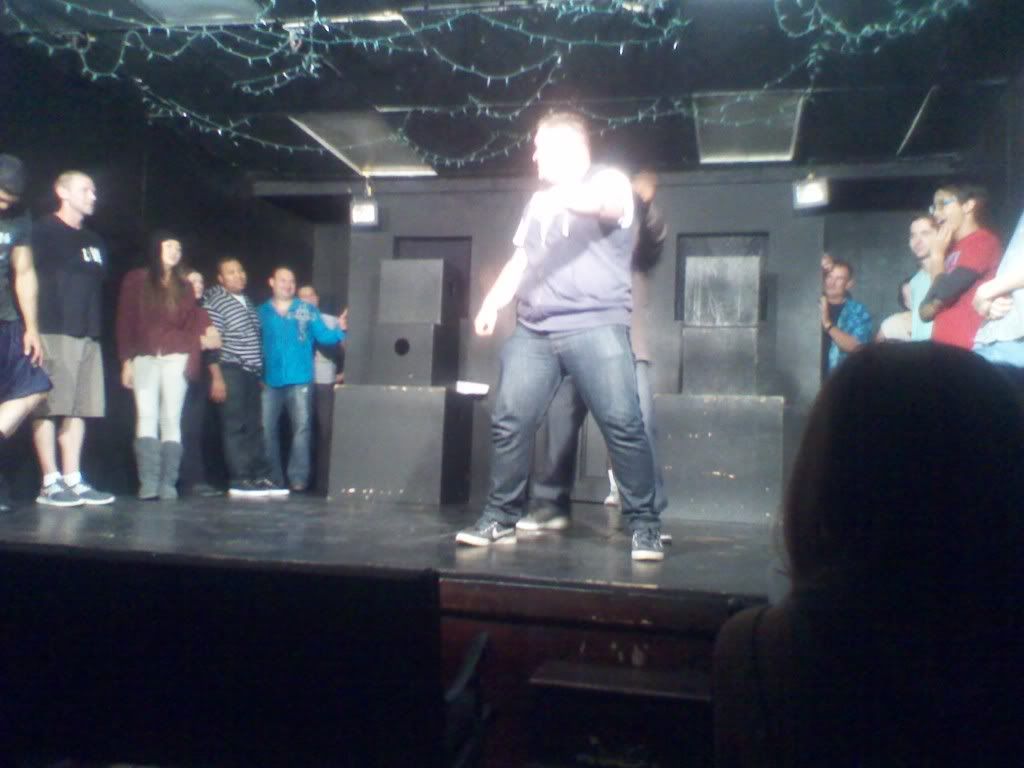 Free Monday Night Iimprov Class
Tuesday, October 16, 2012
New Late Night Experiment Promotion
* Industry Minds minds event at their new location Busbys on Wilshire. There was a screening the The Boys. The Sherman Brothers documentary. I also had a particular conversation with the founder Dmico after the event which may change some things in the near future.
Wednesday, October 17, 2012
Read Post:
Bing Originals: Supper Club
Read Post:
Mid Week Update: Not Much To Report
Thursday, October 18, 2012
* McDonald's Audition - Role Name: GUY 4 - Mr Chic-Geek. I thought I had two separate auditions but I somehow I was double submitted.
Steve Royall & Motown Maurice
Video (1) Here:
Friday, October 19, 2012
Read Post:
Lessons In Love (All Day, All Night)
Read Post:
Official 1st Episode Shoot
Saturday, October 20, 2012
* I developed and submitted information through my agent for a show called "Your Comments Please." Its a politically based show. I know nothing about politics but I said why not. (The results included the word unfortunately. At least I got a response).
Final Thoughts
I failed to mention in my weekly video review above that I finally received the check for my
last excused appearance
. Its only $150.00 but its just enough to get me through an episode and a half of my web series. I actually didn't realize it came in, even thought I've been anticipating it. The check went to Tampa and my mom mailed me a package including other mail (as she always does). I got it on Friday and barely browsed through the mail. The next day she called and told me I may of received my check. Talk about a mom that looks out. She's the only reason I'm surviving right now.
Love you ma.
As the quest continues...
The Future of Late Night
Motown Maurice