Post Represents: Saturday, January 7, 2012
Quest Status: On Vacation
Location: Tampa, FL
If I was going to be taking the plane to South Florida or anywhere else, I would of had to find a ride with someone else. My mom don't do highways. We arrived 45mins or more in advance but I nearly missed the train because of the in depth conversation I initiated. Its a conversation that wasn't fit for cameras. It was an important and necessary conversation to have. Over the past few years we've had several similar conversations. This one in particular consisted of 3 main parts. Most of the first part mirrors what I wrote about my father here
Ma, Papa & Me
. The last part made my mom shed a few tears. I didn't say anything mean but lets just change isn't a easy thing for everybody.
We're in this together and we have to prepare for the future and learn to put old methods behind us. Its not easy for people to change but there is no better time to start then now. My mom and I are partners and our family's future is full of riches and prosperity. By the end of the conversation, everything I said was received well. I believe strongly that I am messenger for everyone that walks into my life. Who would of ever thought I would later become a messenger to my parents. The majority of my life they were my messenger. How the tables do turn.
Sister Prayer Warrior Joan and her son Motown Maurice
Video # 1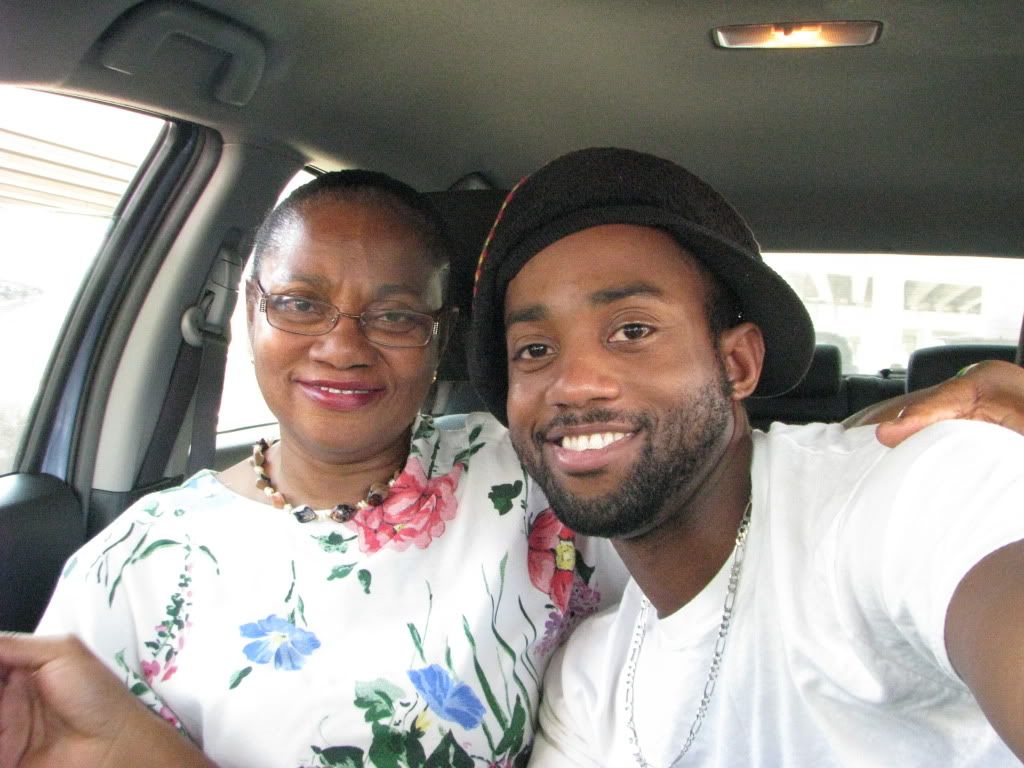 Sister Joan and Motown Maurice
Video # 2
Final Thoughts
This electronic tea pot is what I got my mom for Christmas, after Christmas. Then again, I really didn't get my mom a gift because I used her money to purchase it.
Electronic Tea pot
Sometimes I think my ma is more positive about my success than I am. She is an amazing praying woman of God. Currently, she's working as a home health care taker. She leaves her home every Sunday evening to live at her clients house until Thursday evening. Week after week its the same cycle. My ma is so ready to close this chapter of her life. Lately, she always has a unfriendly story to tell about her job when she returns home. One of the main reasons she's still there is to support me.
With a smile and graceful tone she mentions about the frustrations at her job and expresses her faith about a much anticipated blessing in 2012. I have to make this the year I get my parents a new home and get my mom back in school. She wants to finish what she started years ago. I'm really proud of her recent efforts to get affiliated with Facebook and email. Its almost shocking.
I know my moms potential and I'm devoted to bringing all of them out of her. Most importantly, I'm committed to making sure my mother has a better life. I don't want to look at it as pressure but it is pressure. I don't believe our financial hope is through a lottery ticket. Its through me. My ma's greatest investment. Now its time for her investment to bring in a return. I have no choice. She counting on me. She believes in me. She loves me. I am not only The Future of Late Night but I am also the future of my ma's success. The future of my family's success is in me.
Related Link:
Pray it in with Sister Prayer Warrior Joan
Related Post:
Christmas 2010
Related Post:
Tampa Loves Motown Maurice
Related Post:
Departing From Tampa
As the quest continues...
The Future of Late Night
Motown Maurice