Post Represents: Saturday, January 28, 2012
I was getting ready to establishment an over the top idea on Hollywood Blvd (an idea which I still plan on doing) simply because I'm not getting any work and the need for income is becoming imminent. Then before I even got a chance to prepare for that idea I got an email Monday of this week that lead to call and a booking for a music video with the Straliners. Like most music video shoots, I had no clue what I was getting into. The only description I had was
"This is a metal, day-glo, 90's, white trash, futuristic, raver party."
In the end, it became my best experiences on a music video set thus far. I certainly made a decent impression on and off the cameras. More so while the cameras were rolling. (See final thoughts and video # 7 for the continuation)
Video # 1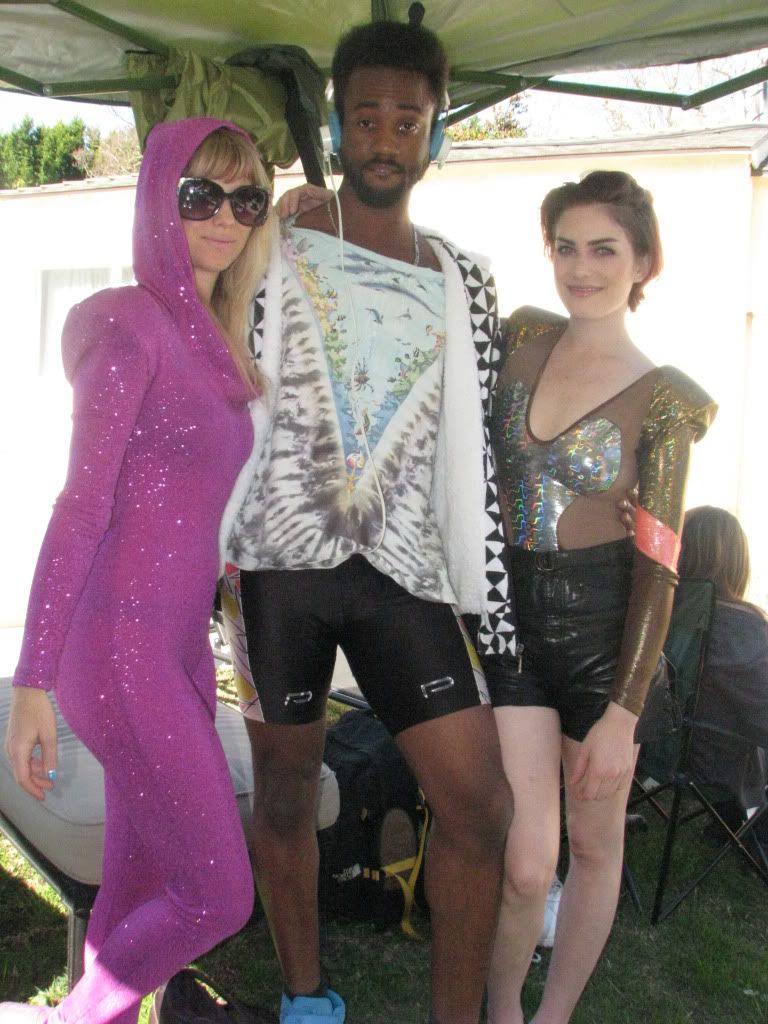 I might look wack but the ladies are hot.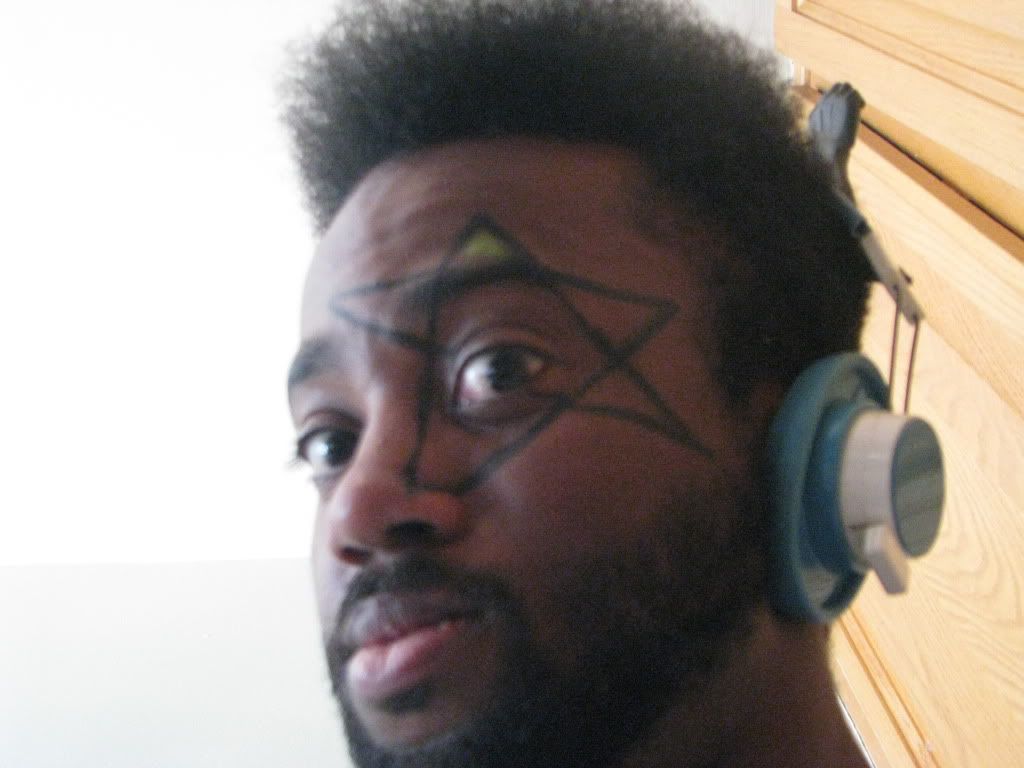 Epic fail on the first make up attempt.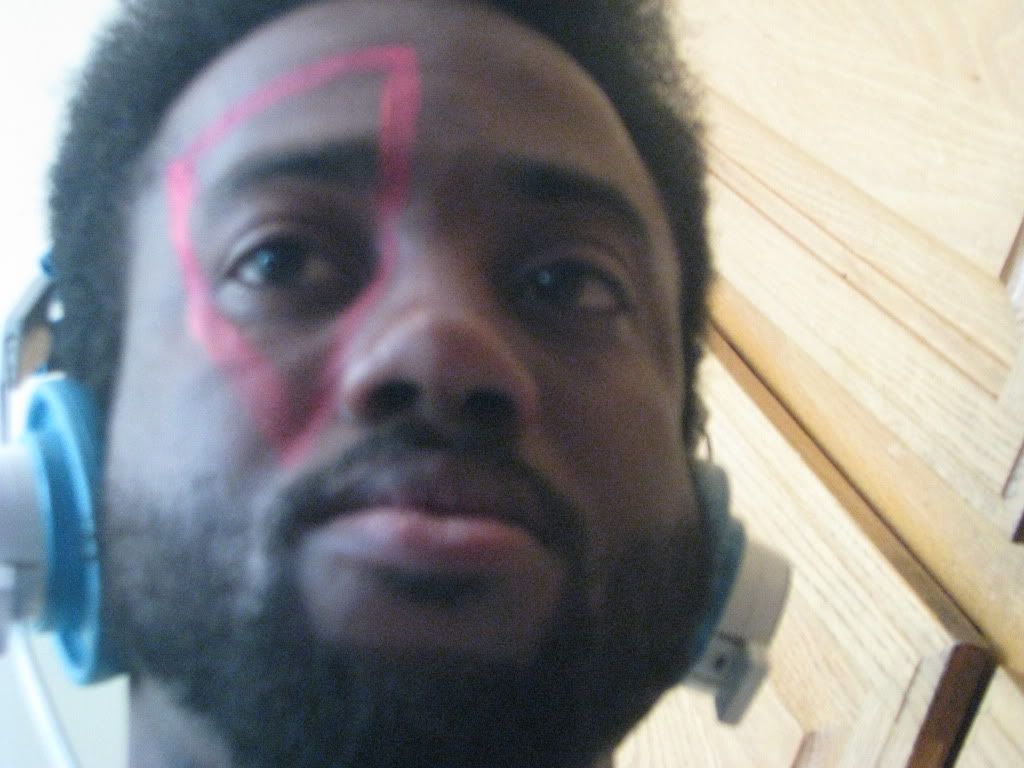 2nd attempt in progress
Look its my neck.
I didn't realize it but Nastash later told me "That's messed up the draw
a watermelon on your face. lol.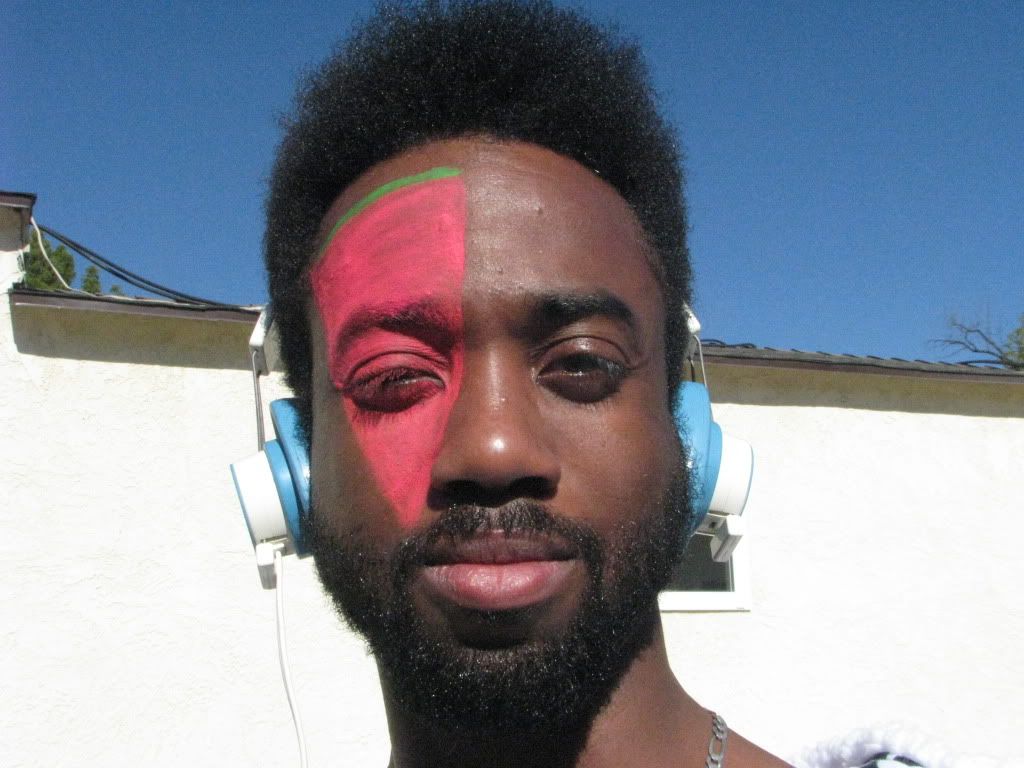 Anything looks good on me. Especially hot colors. :-)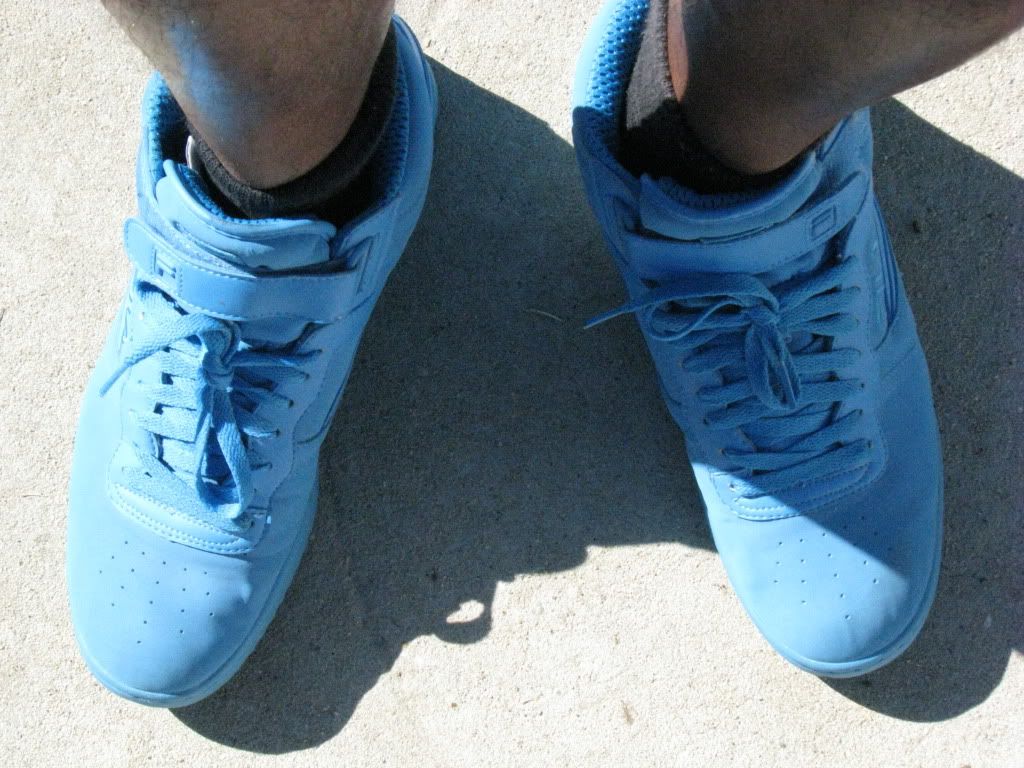 Give it up for the throw back Fila sneakers.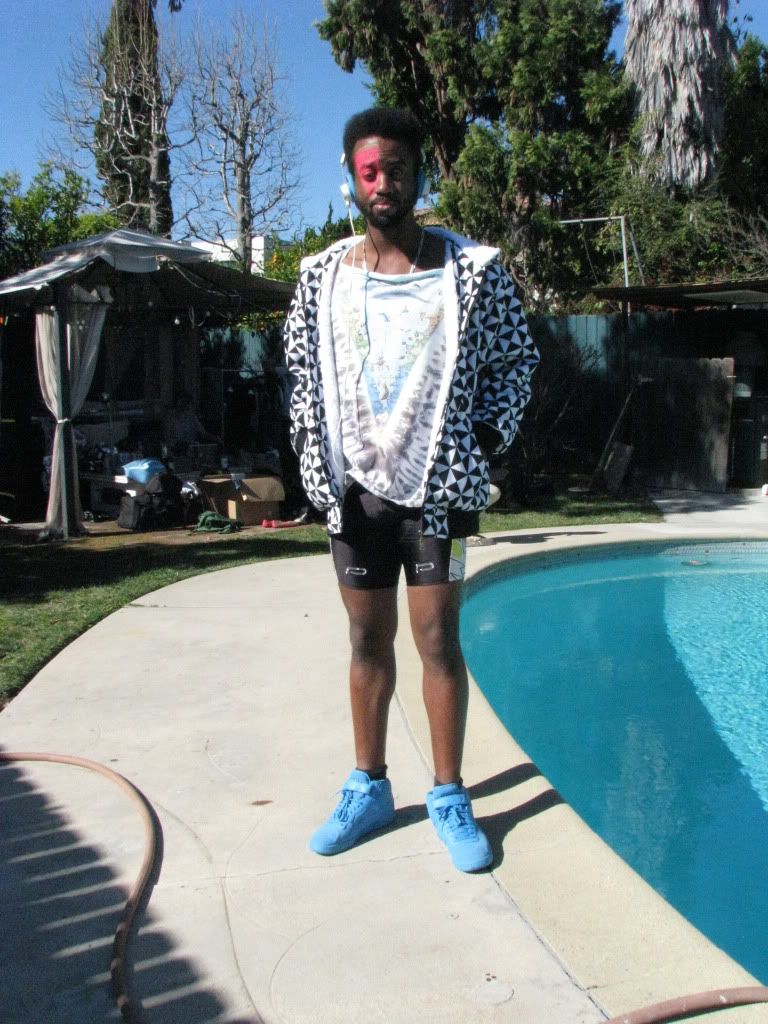 Front.
Back.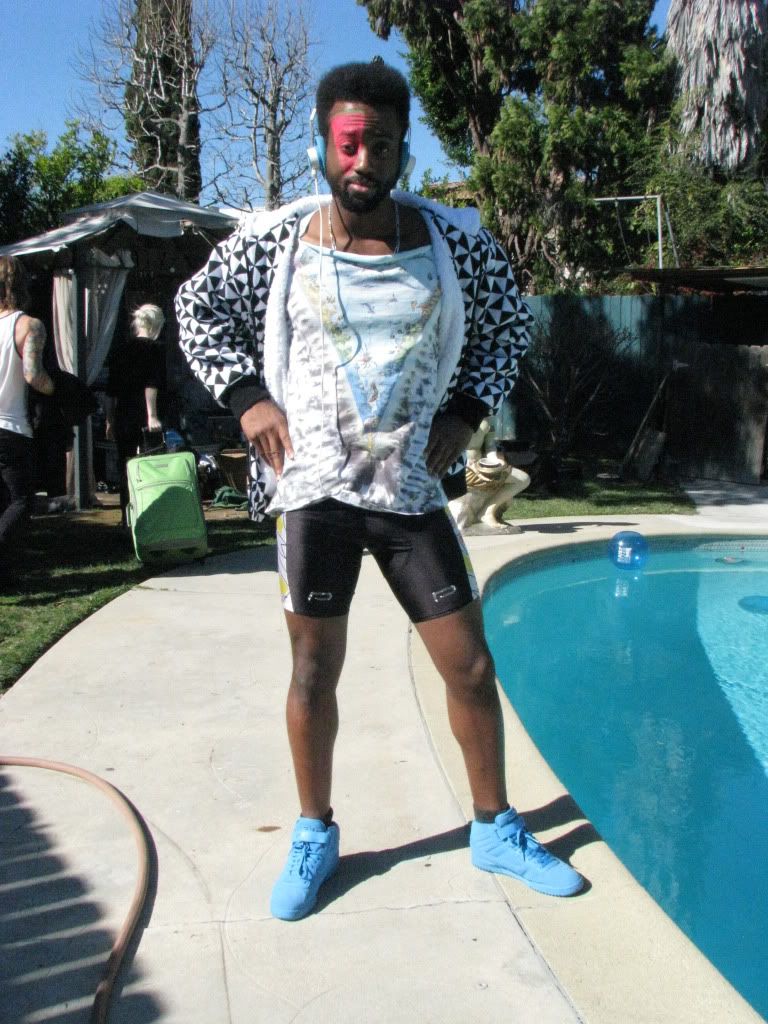 No comment.
We could make a good couple. What do you think?
Chris Pounders Related:
Working with Neon Trees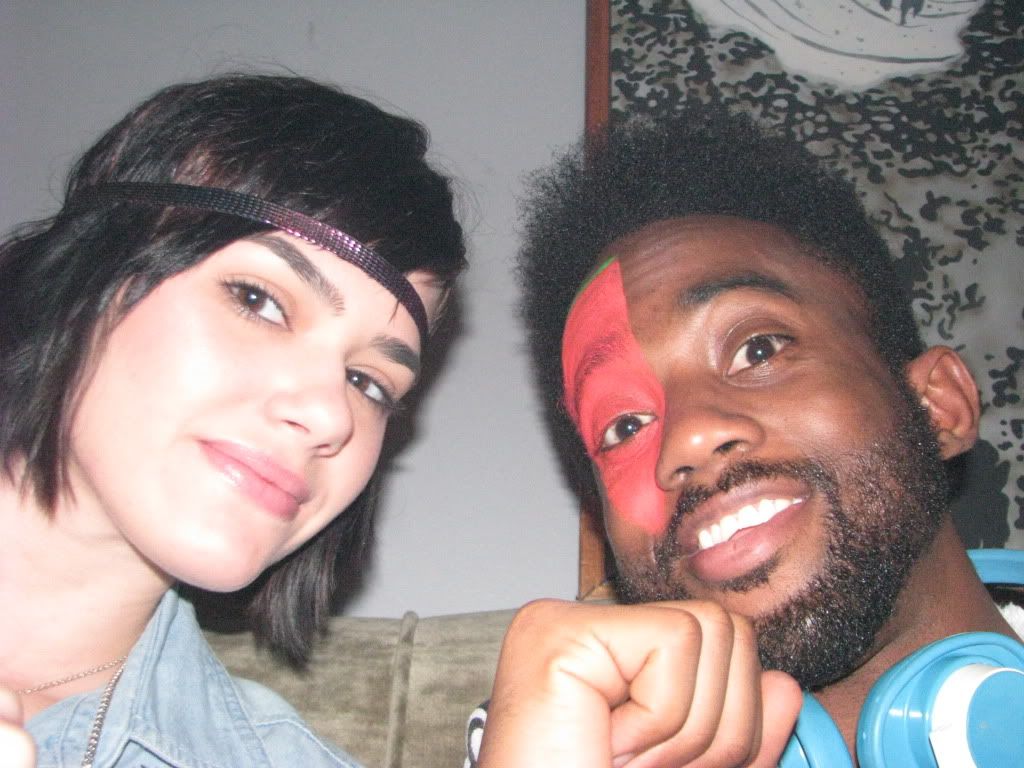 In the holding room...
I'm not vain but I love mirrors. Or maybe they love me.
Video # 2
Futuristic!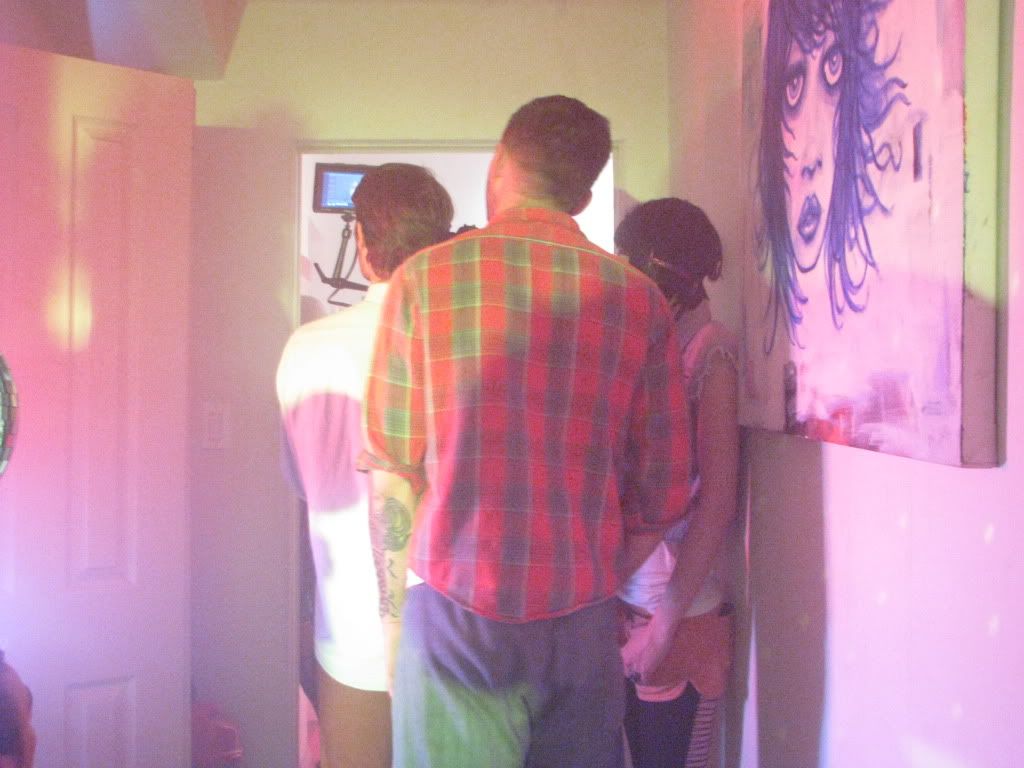 The director and crew...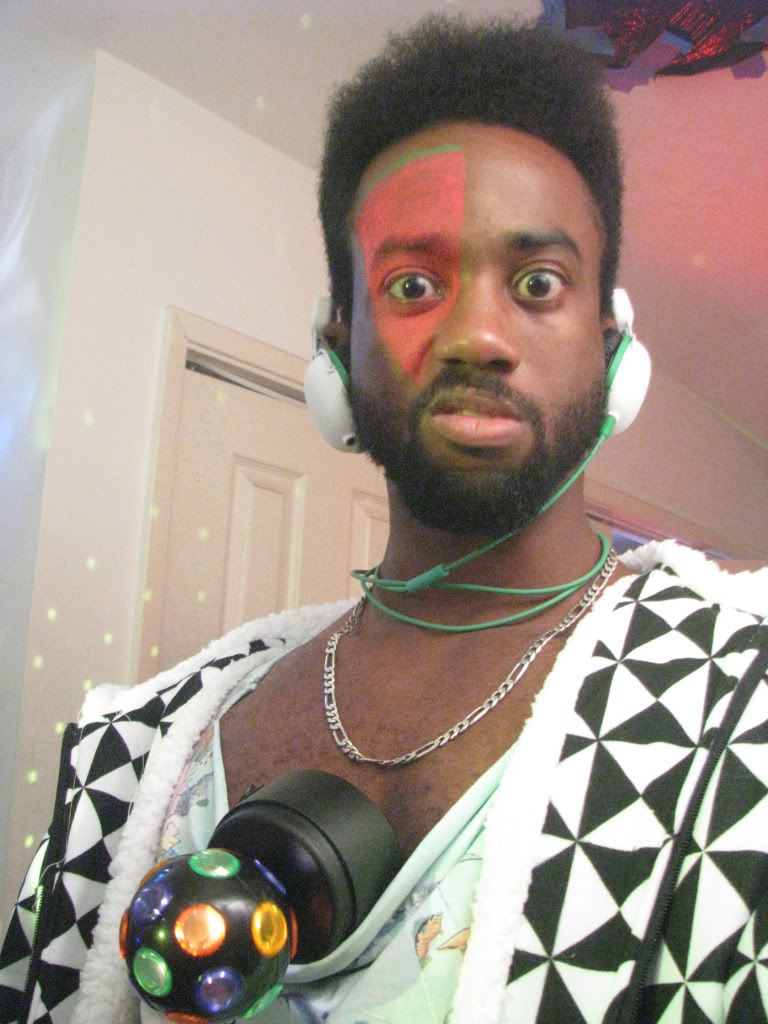 That a big ball.
I can see the future!
Back to the Future 2012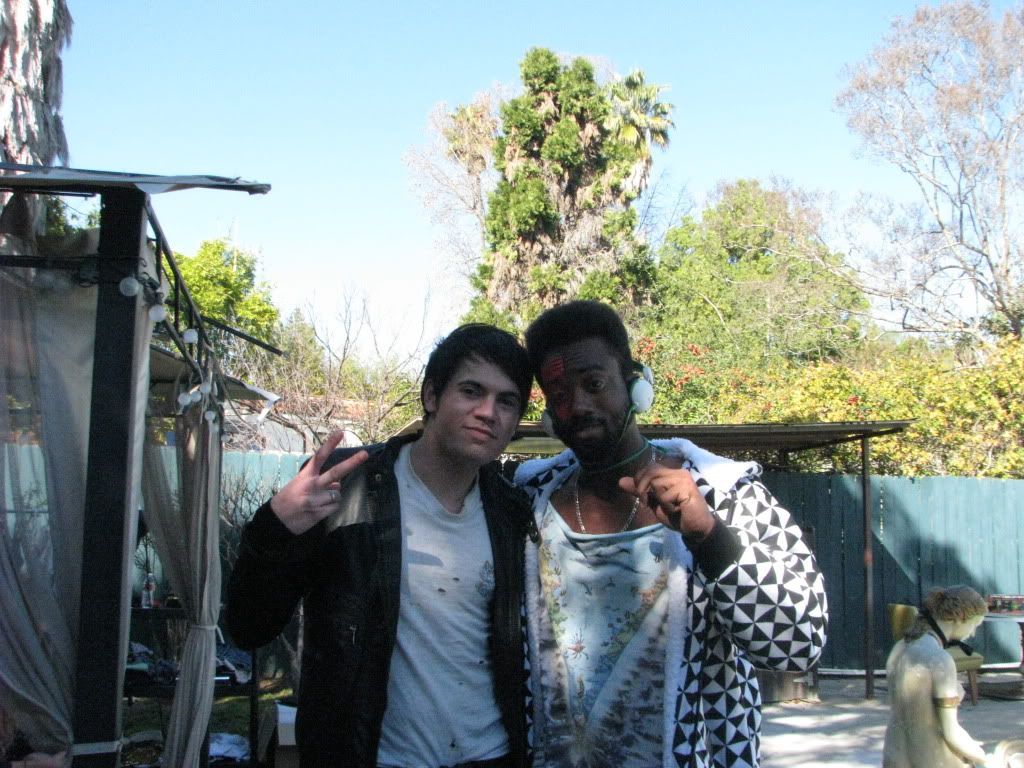 Motown Maurice & Lead Starliners band member Hugo.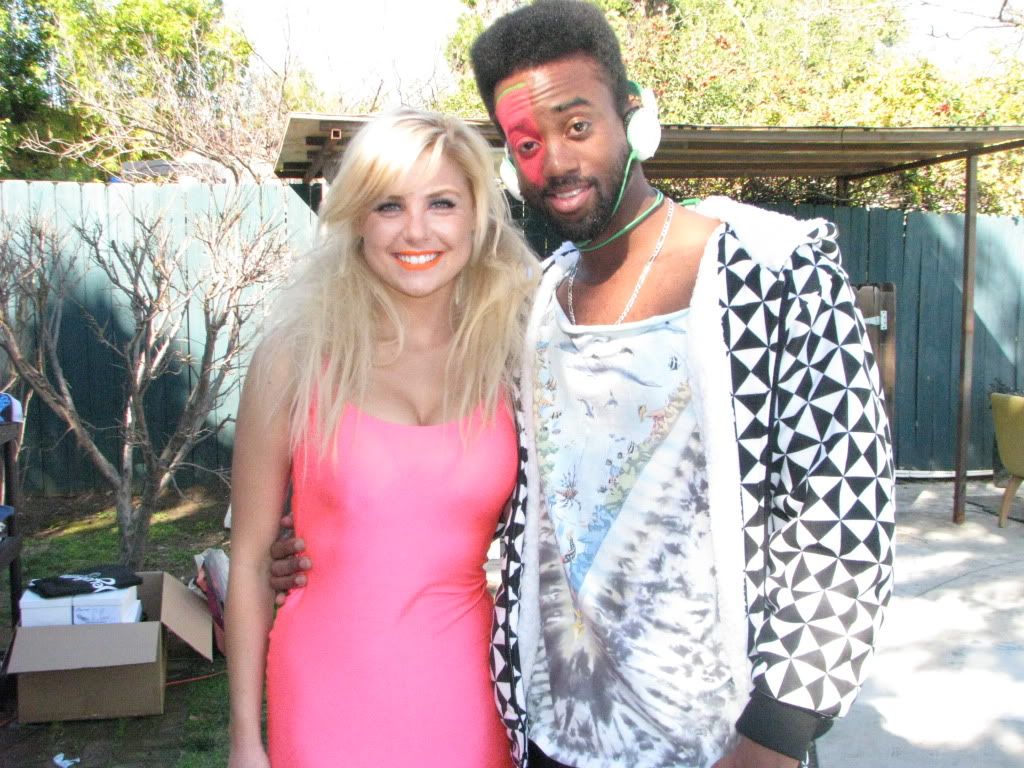 Nastasha Benkenstein & Motown Maurice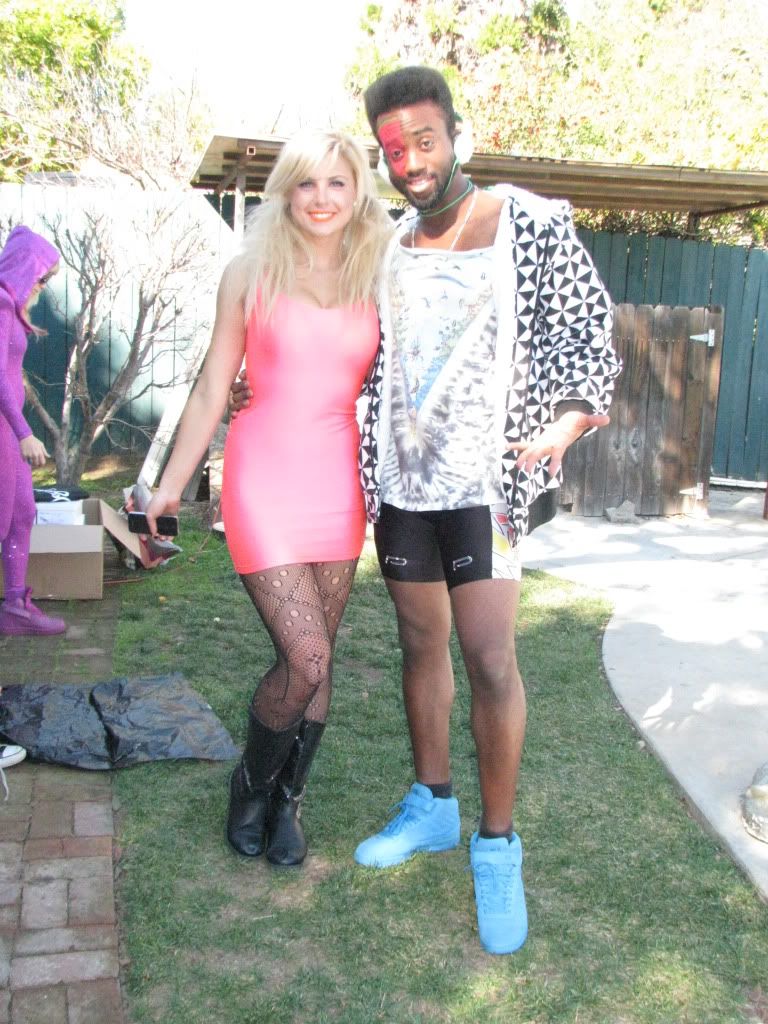 Nastasha Benkenstein. Future Playboy Bunny and or Li Wayne video vixen.
Video # 3
5 stars for the throw back Reebok Pumps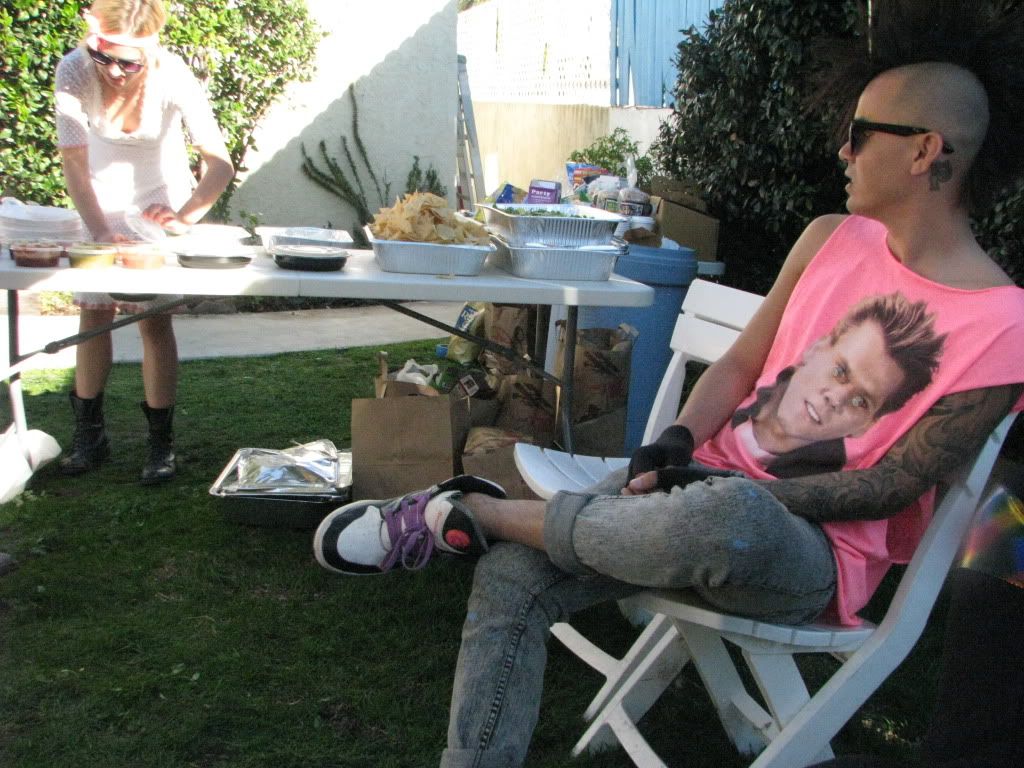 Lunch is almost ready.
It looks like its...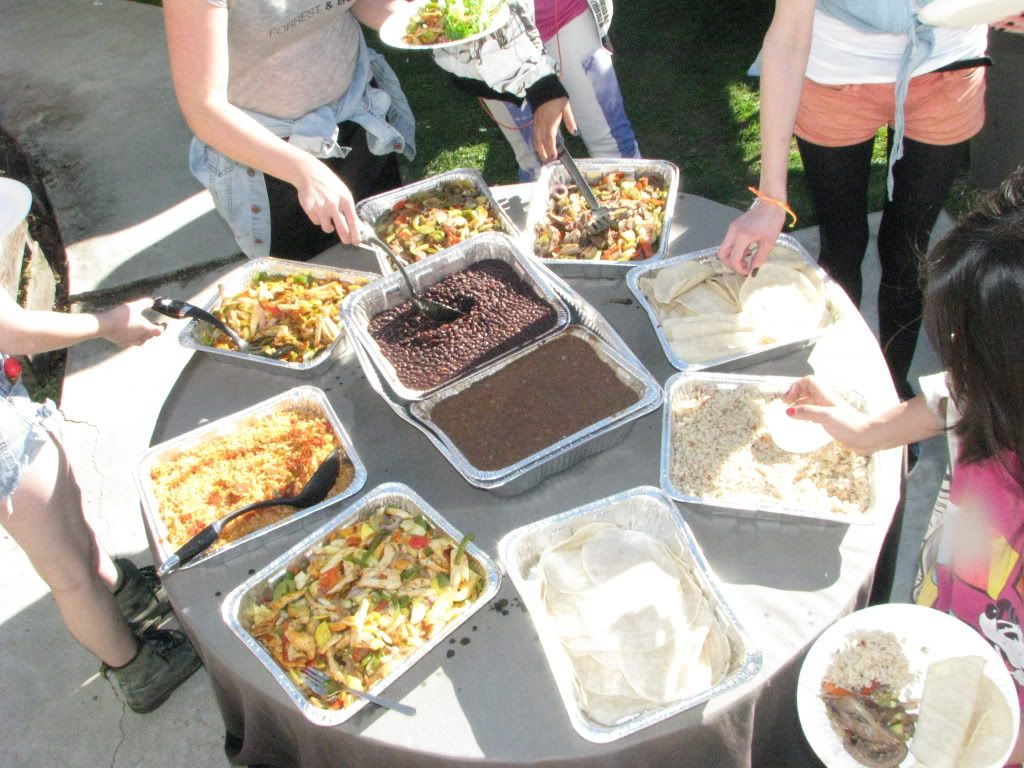 Mexican food Southern Cali style.
Its my turn to eat and put down the camera.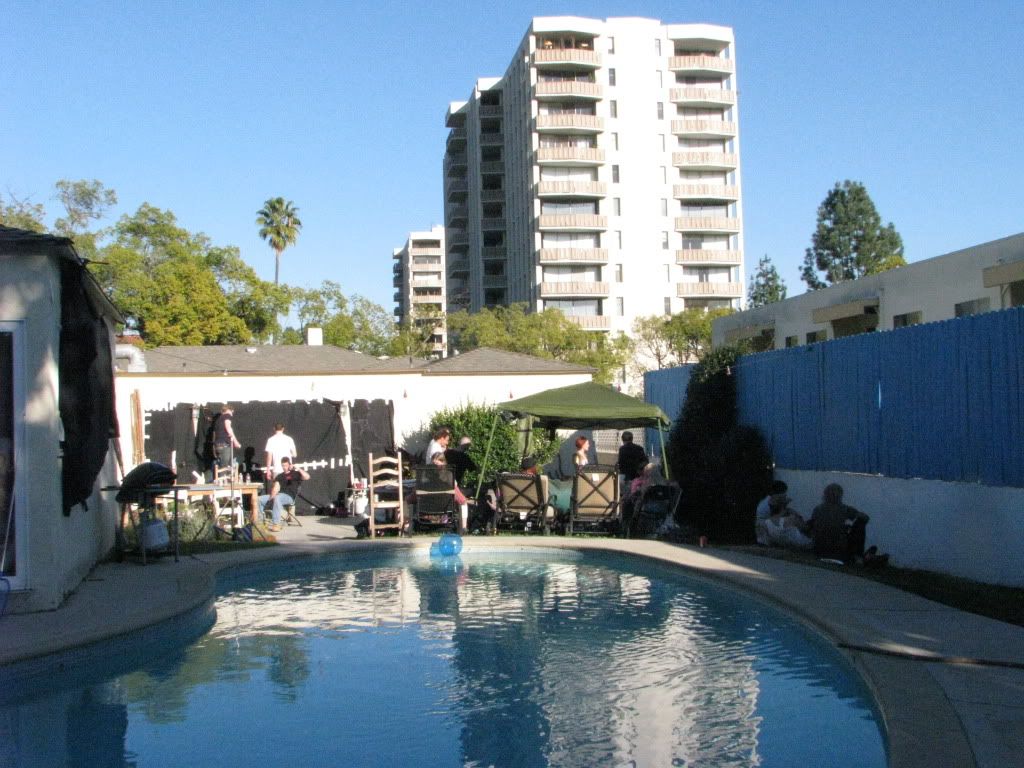 Pool side view in Los Feliz
Lunch is over and its time for a touch up. Nastasha is first.
My restroom break turned into a photo shoot.
Video # 4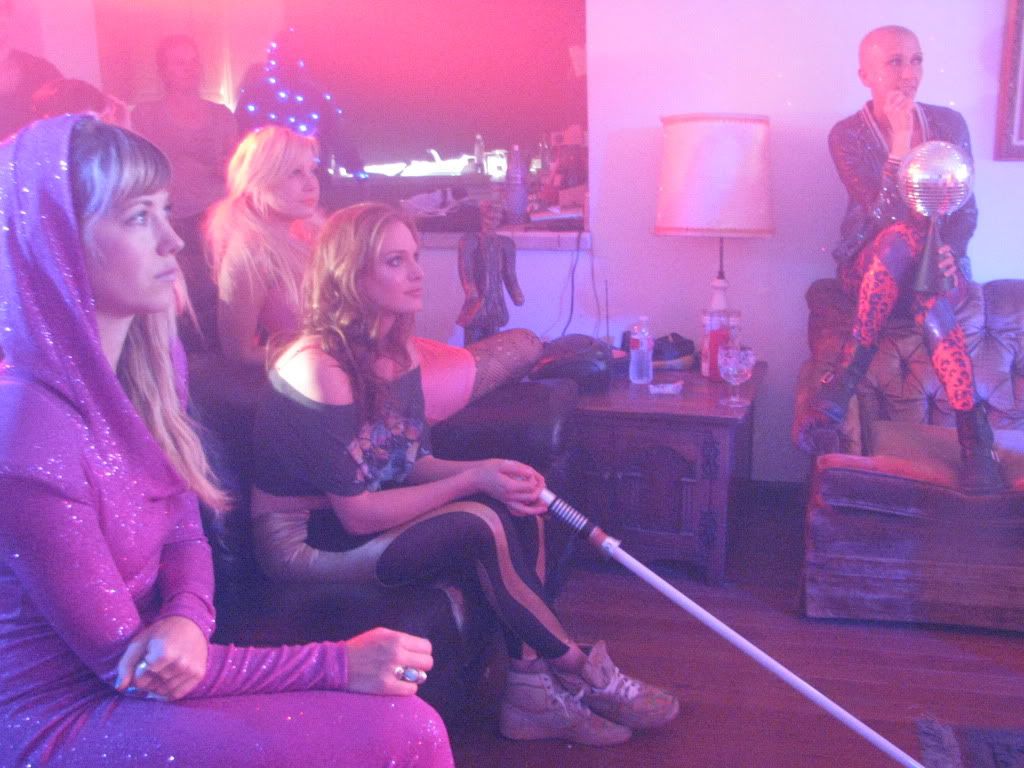 Star Wars fighting scene in the living room.
Video # 5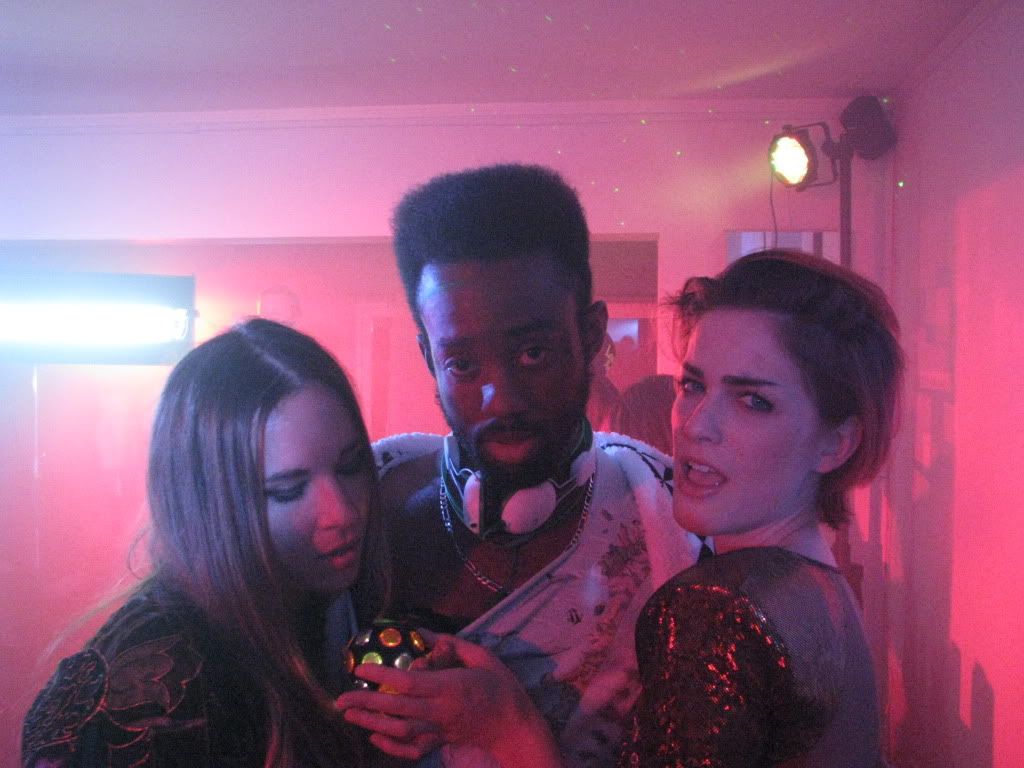 These ladies couldn't stop laughing at me. Now they can't keep the hands off of me.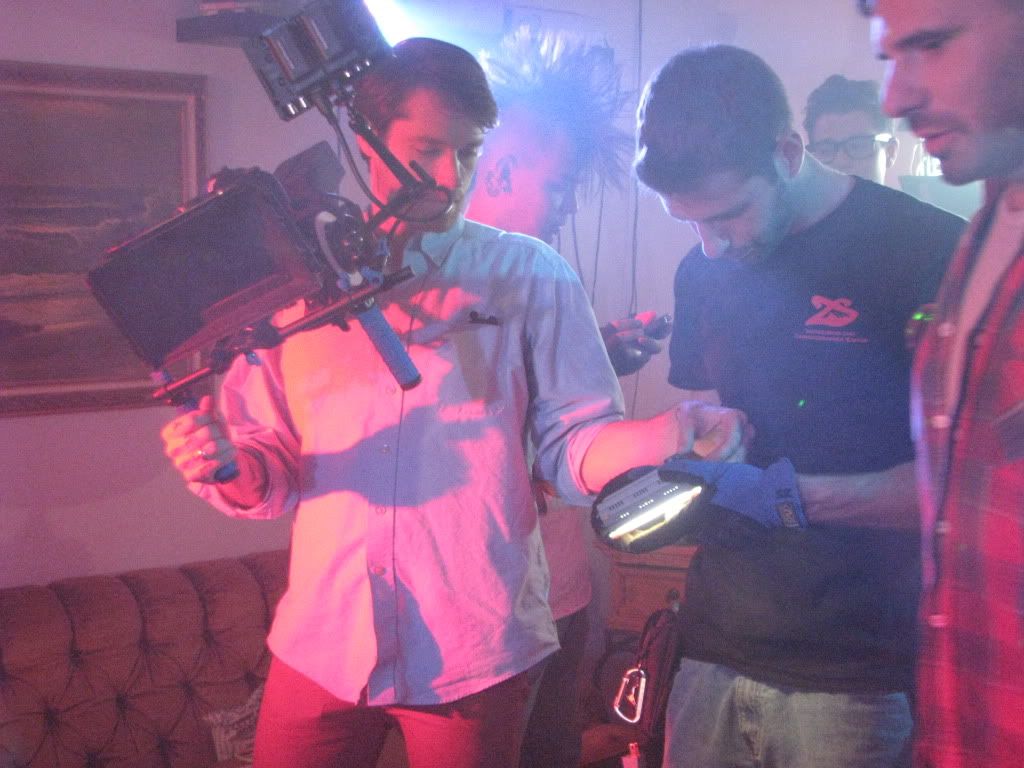 Technical stuff. I've retired from it, some what...
Motown Maurice & cool man Chad.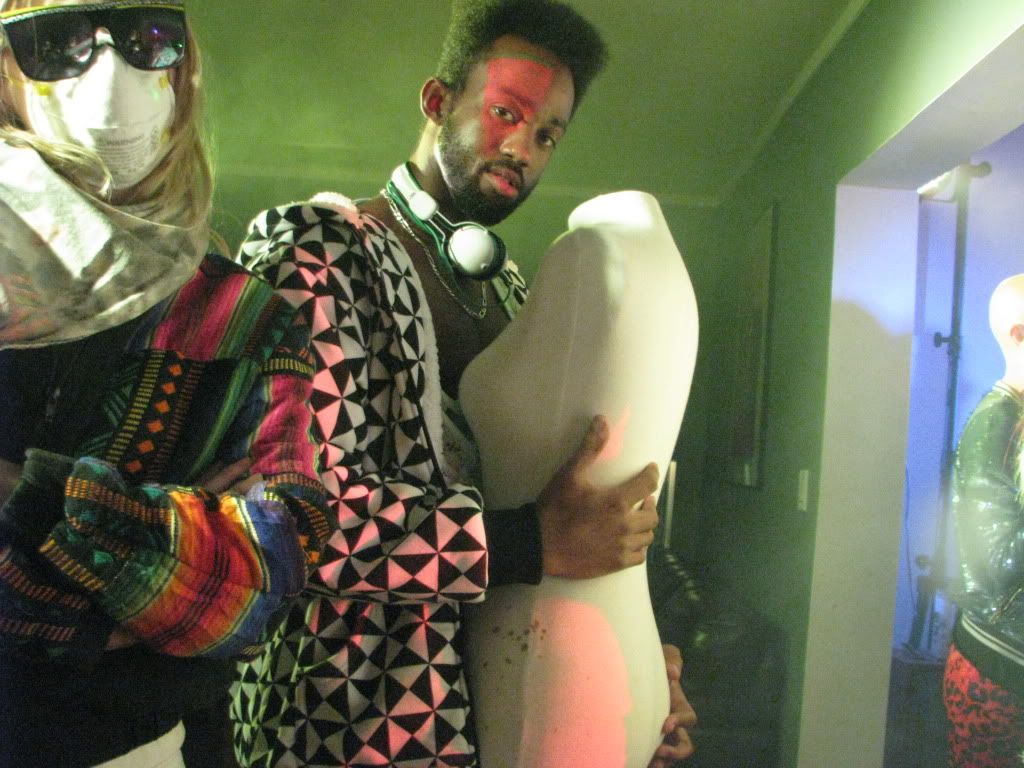 The fine lady in my arms is named Jean. I fell in love with her. The music video will explain the rest.
Video # 6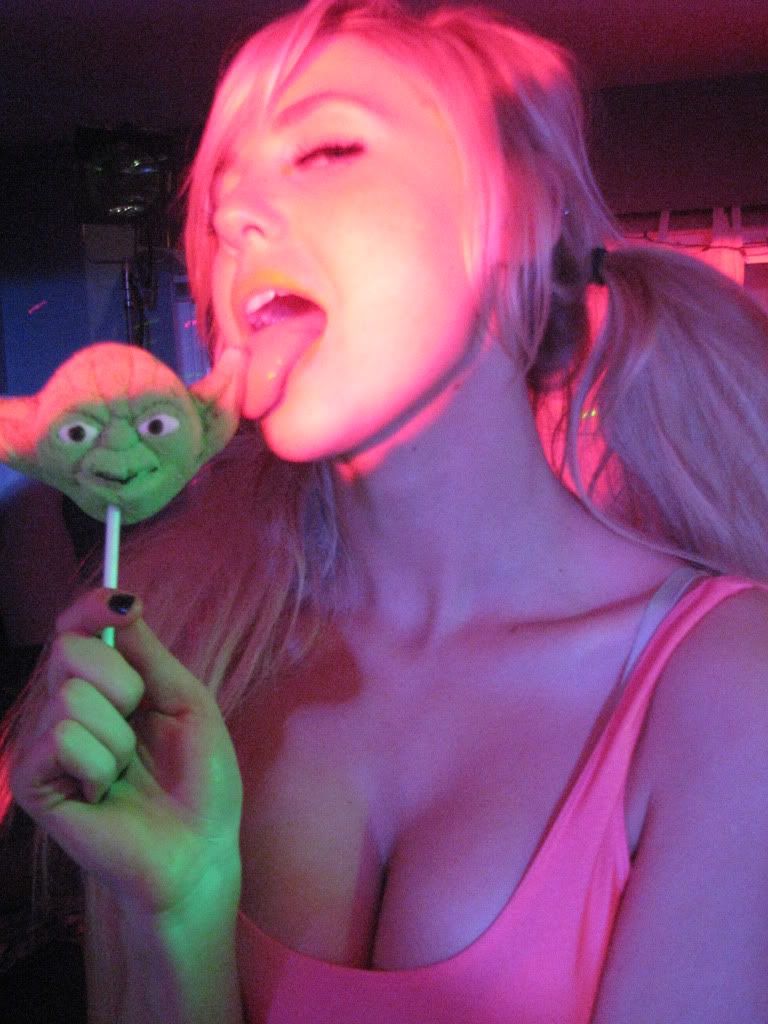 Must be nice to be Yoda right now.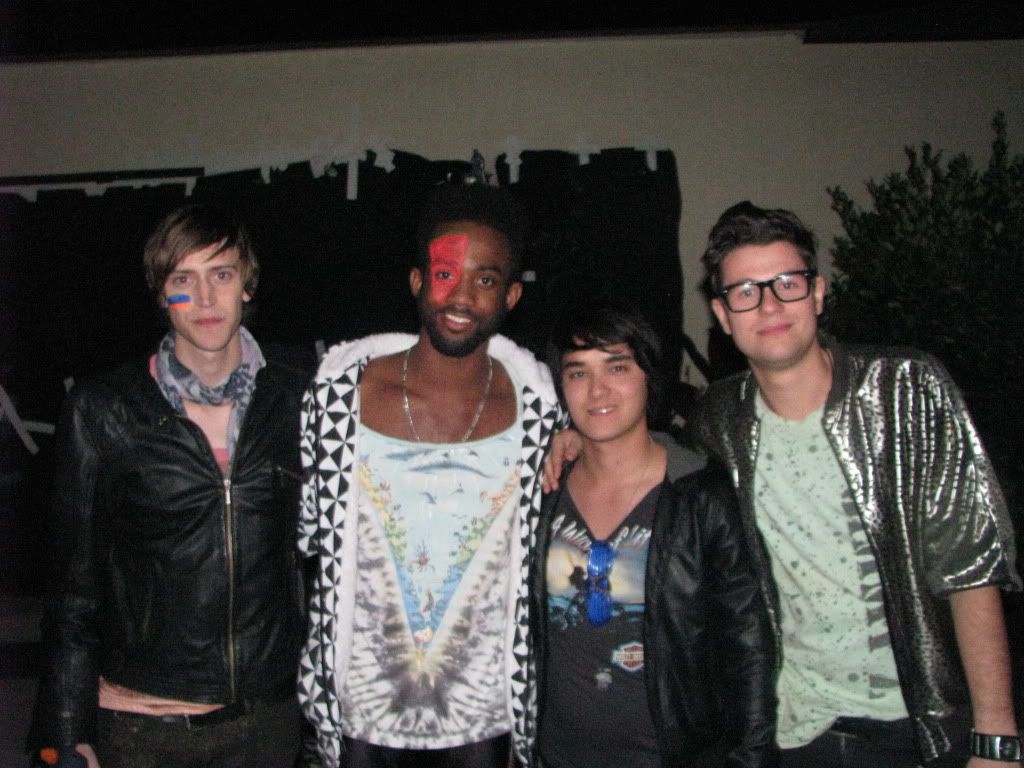 Motown Maurice & The Starliners.
Got to love the mustache.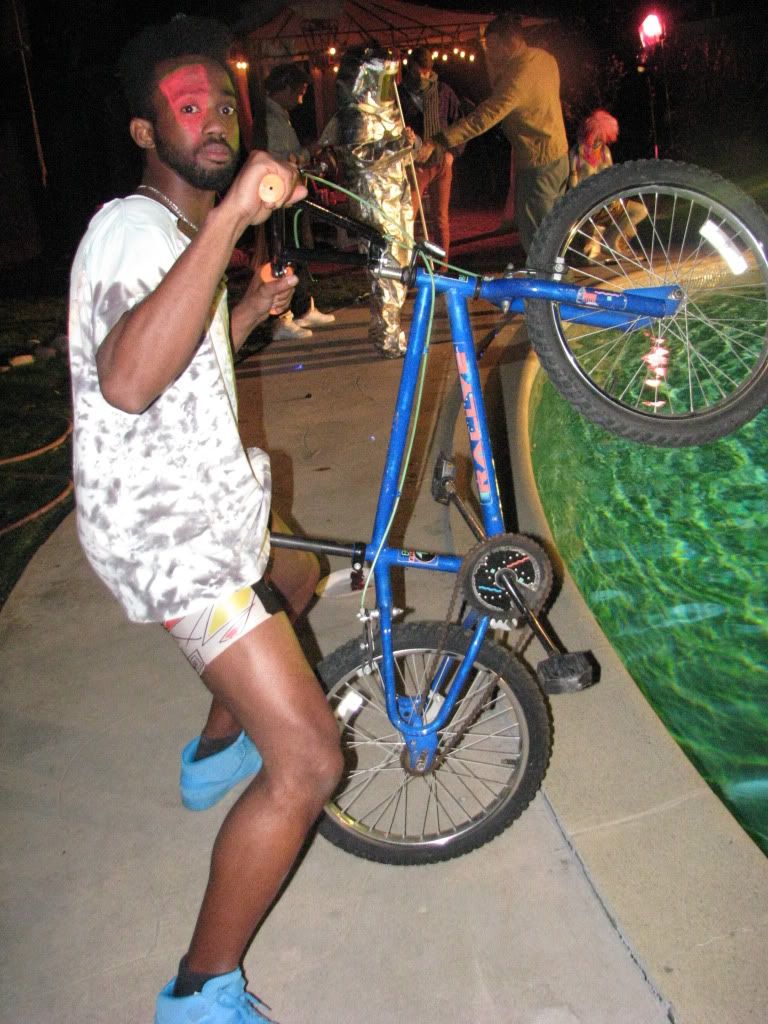 They just kept coming up with more gimmicks for me.
Photo Added 5/12/12
Video # 7
Final Thoughts
As I mentioned already in one of the videos. The band fell in love with me back the end of the night. Its like they unanimously felt that my footage alone could go viral. A few people even told me that I'm one of the funnest people they ever met. It was a great day. There is no telling how much I'll be in the video but with out a doubt I made an impression. Now I can say I have an network that expends to France. At least its in the process of extending to France.
Special thank you to Alex the producer who cast me. When we spoke on the phone earlier in the week, he said we met before. I honestly don't recall where we met. I'm just proud to know he remembered me and picked out of the LA Casting line up. Last but not least my special thanks to Starliners. I had a personal conversation with every member of the band and each of you were humble, pleasant and grateful. I am certain we'll work together again in the future.
So far, I've located this Youtube channel for Starliners. Check them out:
http://www.youtube.com/user/harneaux/videos
Thank you all again.
Next Related:
STARLINERS - Révélations [Clip Officiel]
As the quest continues...
The Future of Late Night
Motown Maurice
Update: Tuesday, April 10, 2012
Over the weekend, I was informed through Facebook that the Meagan Judkins actually picked me for this project not Alex! Alex was the executive producer. With that information I must thank Meagan for selecting me. Thank you very much Meagan.
As the quest continues...
The Future of Late Night
Motown Maurice