Post Represents: Wednesday, January 4, 2012
Quest Status: On Vacation
Location: Tampa, FL
Attorney Pamela Y. Robinson. Upon officially meeting each other November/December of 2009, little did we know I would be gaining a mom and she would be gaining a son. Writing this post is hard for me because the magnitude of her blessings and purpose in my life are indescribable. I'm currently struggling to find the right words to continue. Then once I finally find the writing rhyme and end this post, I'm going to look back moments later and not be satisfied with what I wrote.
Pamela is a second mom to me and at times she's more strict then my mom. I'm scared to go too long with out calling her. When
The Law Offices of Pamela Y. Robinson
sponsored a signification portion of
The Motown Maurice Show - 2010
, we only knew each other for about a month. In the mist of the season and immediately afterward the completion of the show, our relationship blossomed into a ever growing stream of love and support.
Day after day, week after week, she continues to support and sponsor me in countless ways. She indeed is my sponsor for life. Today when went to a restaurant off of Dale Marby called Mimi's Cafe. We both were suppose to get salad's but she convinced me into getting any meal of choice. I got salmon but I should of stuck with the salad. That salad she has looks great. She sure was bragging about.
It was really good catching up with Pam in person. We spent the last year communicating on the phone but its as if we see each other all the time. A few times, I started to share a page from my blog and she would cut me off and finish my statement for me. Obviously, also a fan.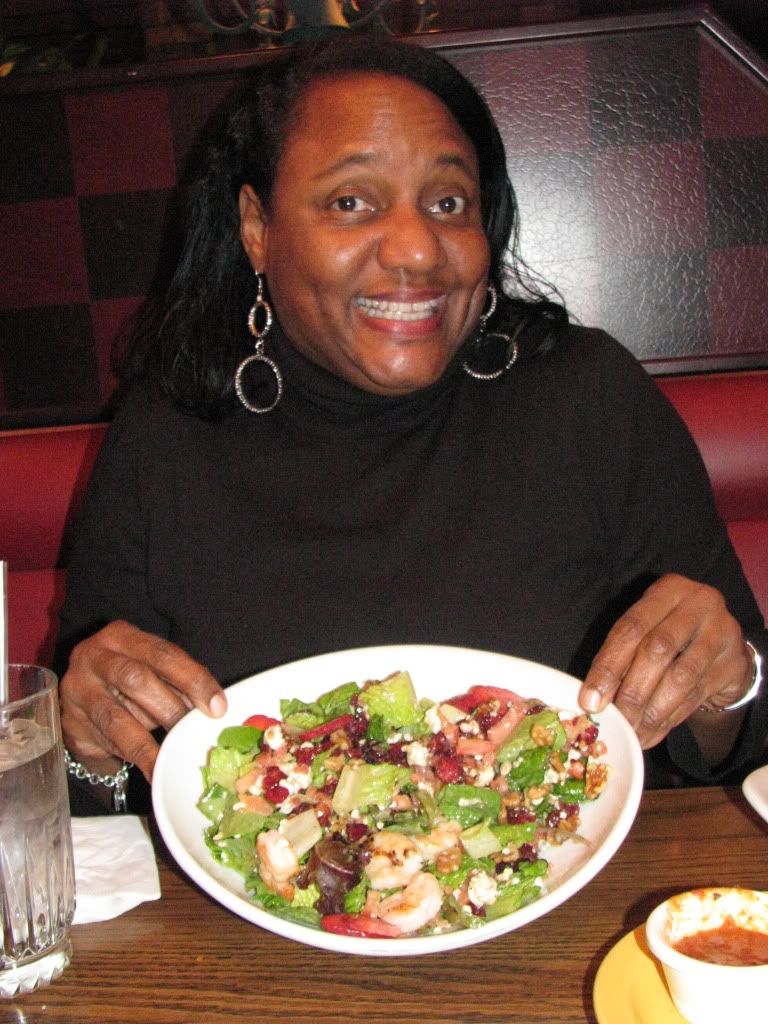 Attorney Pamela Y. Robinson enjoying her fancy salad.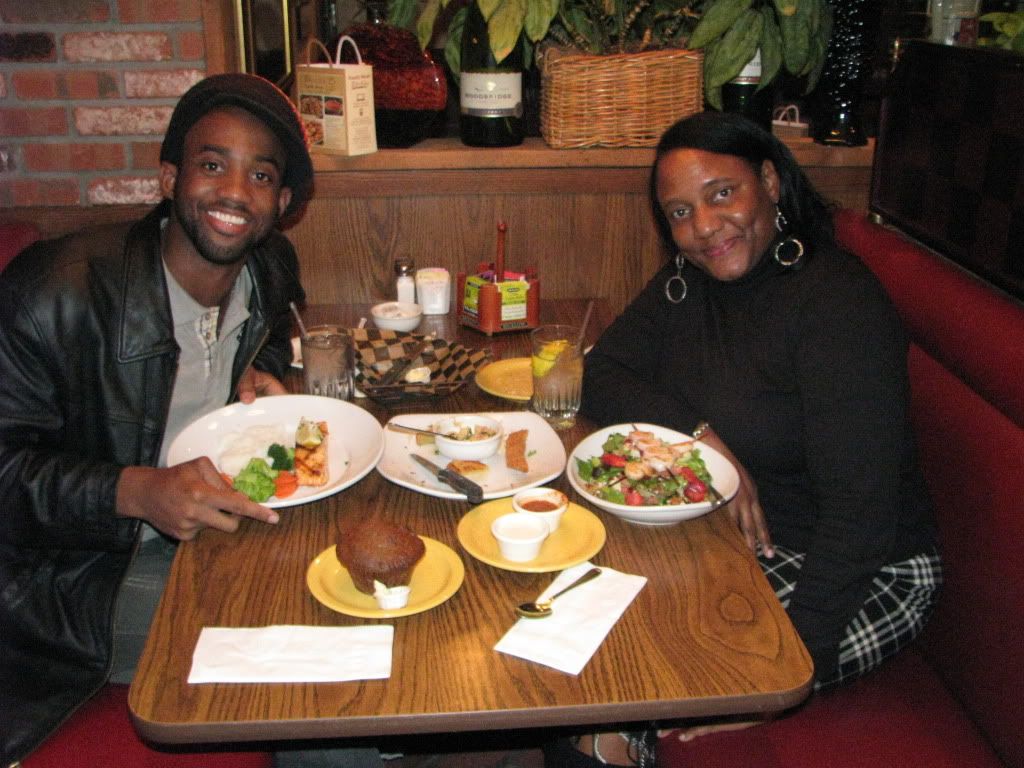 Motown Maurice & Attorney Pamela Y. Robinson at Mimi's Cafe.
Final Thoughts
As I predicted, I'm about to end this post and I don't feel like I conveyed how much of a blessing Pamela is to me. She is God sent. Literally! God placed her in perfect position and alignment to guide me forward on my quest. She is the personification of an angel gift giver sent to keep me alive and growing through my quest.
One of last conversations we had before we departed from the dinner table was about the recognizable changes and success of her daughter Donna. Donna recently graduated from law school and is no longer dependent upon her mom. Donna has switched the table and is now spoiling Pam by paying for everything she can for her mom.
After Pam was done sharing, I told her, "Donna can enjoy her spoiling spree for now but I'll be stepping in soon to take over." Call it competition. Call it rivalry. Call it what every you want. I'm going to call it, "My turn."
Don't worry Pam, I'll be sending you you a ticket to Los Angeles soon with enough pocket change so you can get any purse you want on Rodeo Drive. Donna can stay home. She not ready for that. We can text her the photos.
In due time, I don't know when but when the time comes I'll soon be Pam's sponsor for life.
Pamela Thank you for everything continuously.
Related Post:
Tampa Loves Motown Maurice
As the quest continues...
The Future of Late Night
Motown Maurice