h.e.b Studios Launch April 30, 2011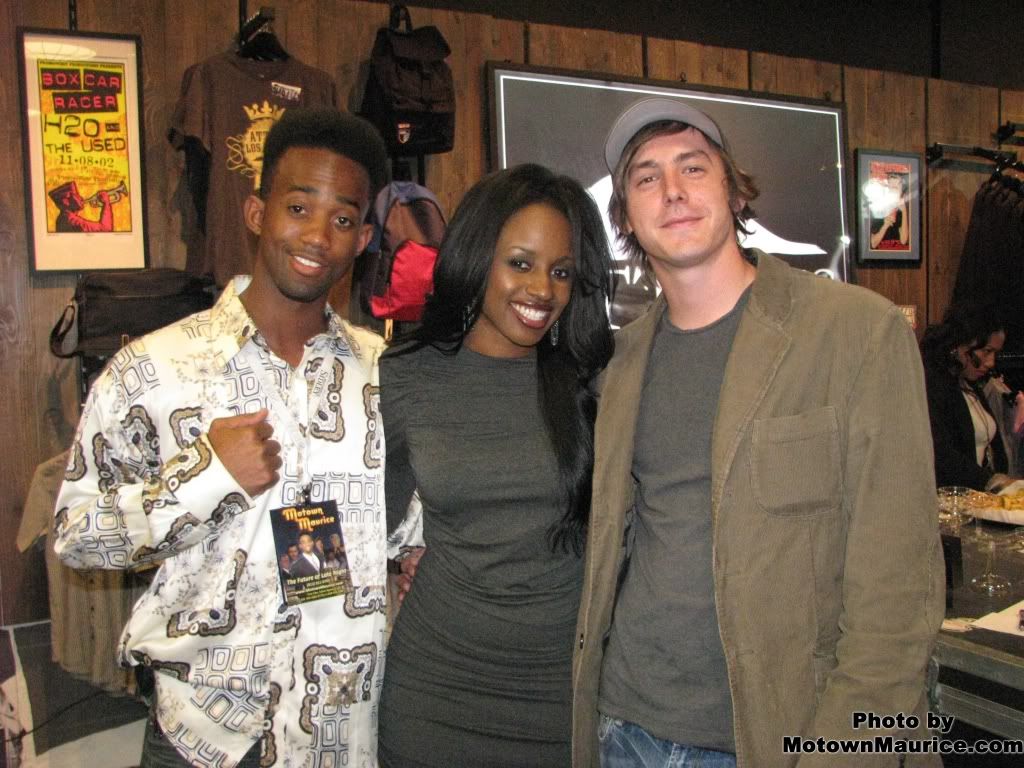 Motown Maurice, Helen Banks & John Hale
I can't seem to get away from these guys. First I'm initially called as an party extra then spectacularly I was bumped into a small talking/dancing role. All this and much more became the ingredients for my remarkable
Never Hide Your High Top Fade (My SAG-E Story)
Following that I was glimpsed in the
h.e.b trailer
. Then a few days later I received the SAG papers that stated my eligibility. Then I got an invite to the launch.
Its now overtly obvious. They want to produce an episode featuring me. Guys, I don't bite. I know I have an intimidating look and all but I'm be more then happy to be apart of your web series.
Most importantly I have to acknowledge the h.e.b Studios Launch by thanking the two people that made my
Never Hide Your High Top Fade (My SAG-E Story).
what it is.
The director I referred to on the link is Helen Banks and the cinematographer John Hale. Helen is the master mind responsible for launch and one of the
most exciting new

web series

to hit the net (
www.hebstudios.com
)
. John is one of the key components behind the scenes filming and editing the project. Thank you both for blessing the world with this quality filled entertainment series.
I'm looking forward to seeing more great episodes.
The pictures below highlight what took place last night (April 30, 2011) at the h.e.b Studios Launch. It took place at the Atticus off of Melrose. Most of the cast was there, plenty of live entertainment and many industry professionals were present. I had a great time mingling and I'm sure you will have a great time viewing the photos.
Also don't forget to check out their site to show some them some support. They debuted an episode called Wing Man and I truly enjoyed it. Why do I know I enjoyed it? Well, every last second of it kept my attention. Check it out for yourself.
www.hebstudios.com
If you look closely you can see me in the dead center. That was the trailer showing on repeat. I'm getting famous....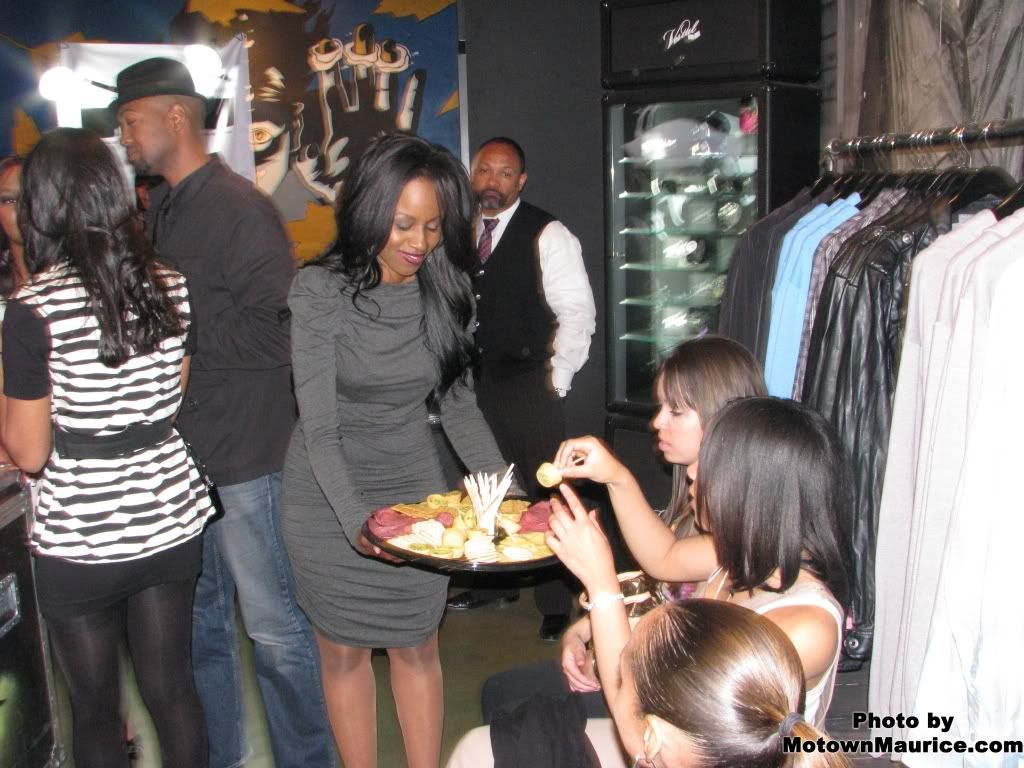 Helen is serving chocolate covered Strawberries. She is so sweet.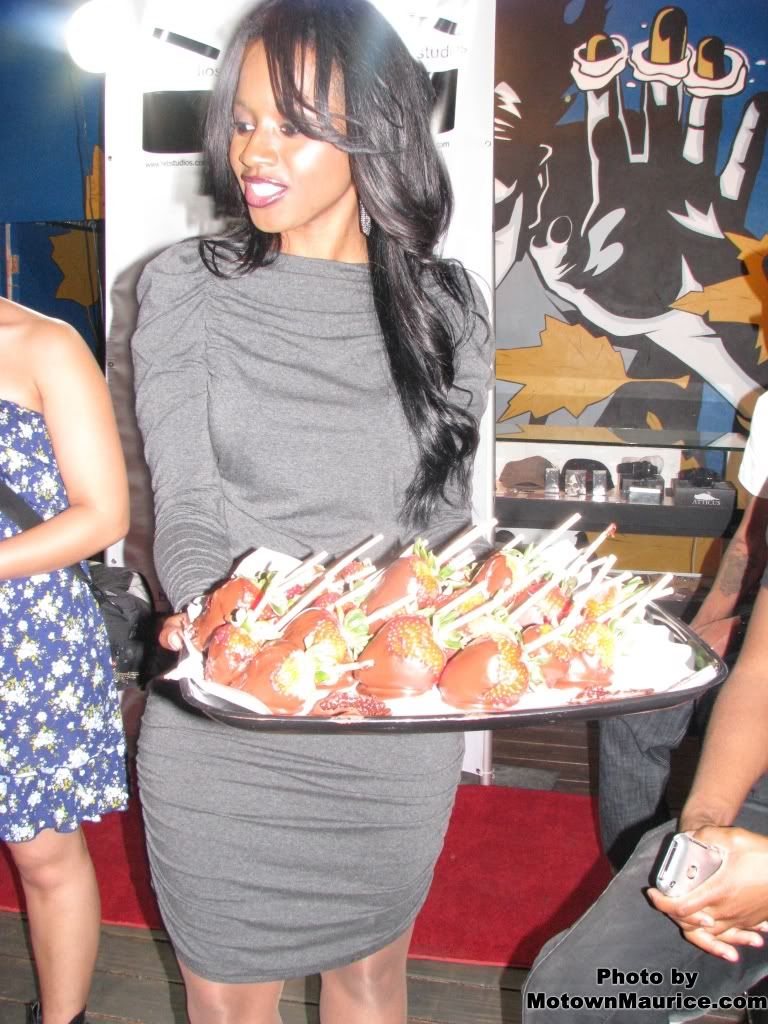 It was really hard to decide what to choose. Should I pick a strawberry or should I pick...
Multi-Talented Giovanni Waston, Helen Banks & Motown Maurice
You have to love the art.
Meet
Jasmine Hester. We've already been apart of other projects together. She is apart of the
Mountain Climbers - Celebrating Differences by Rushare Production
s that was shot back in October. We're also apart of this music video shoot with
Columbus Shortt & Wilmer Valderrama. Scroll down to see the group picture of the lovely ladies around me. She is the second one from the left. That music video release is still unknown.
Be on the look out for Jasmine she is doing it big.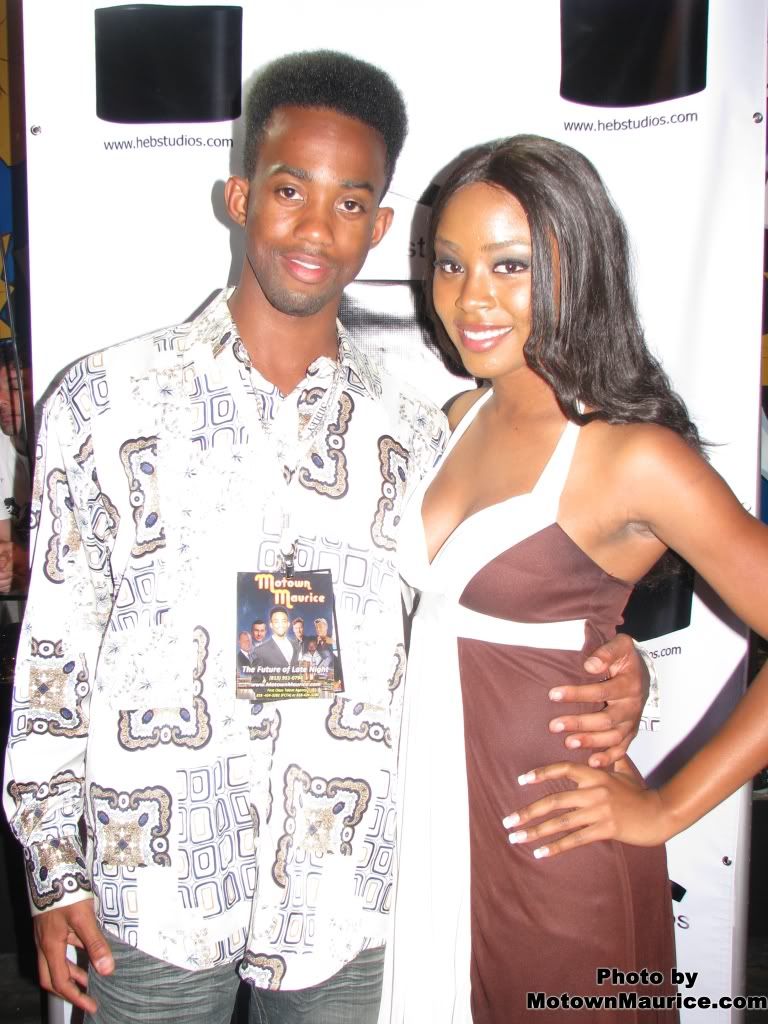 Motown Maurice & Jasmine Hester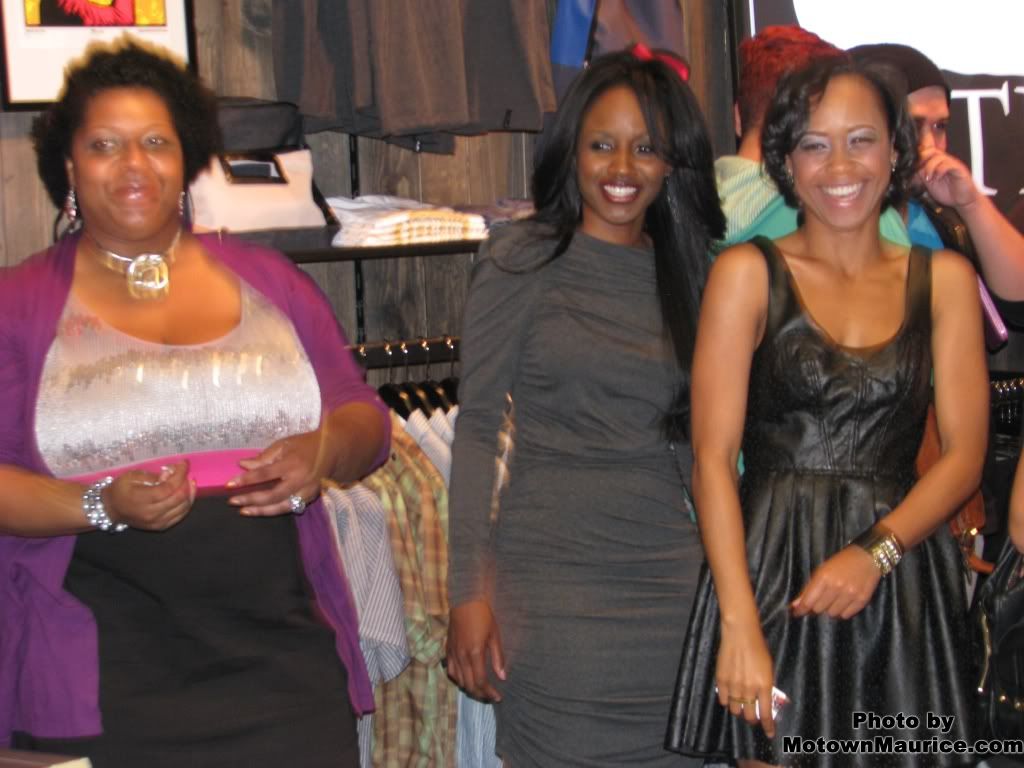 Their Make Up Artist, Helen Banks & Petal d' Avril
Ivon Lakey & Motown Maurice
Pozzie Mazerati holding it down. She's soon to be your choice of musical sounds.
Helen really has some nice fingers.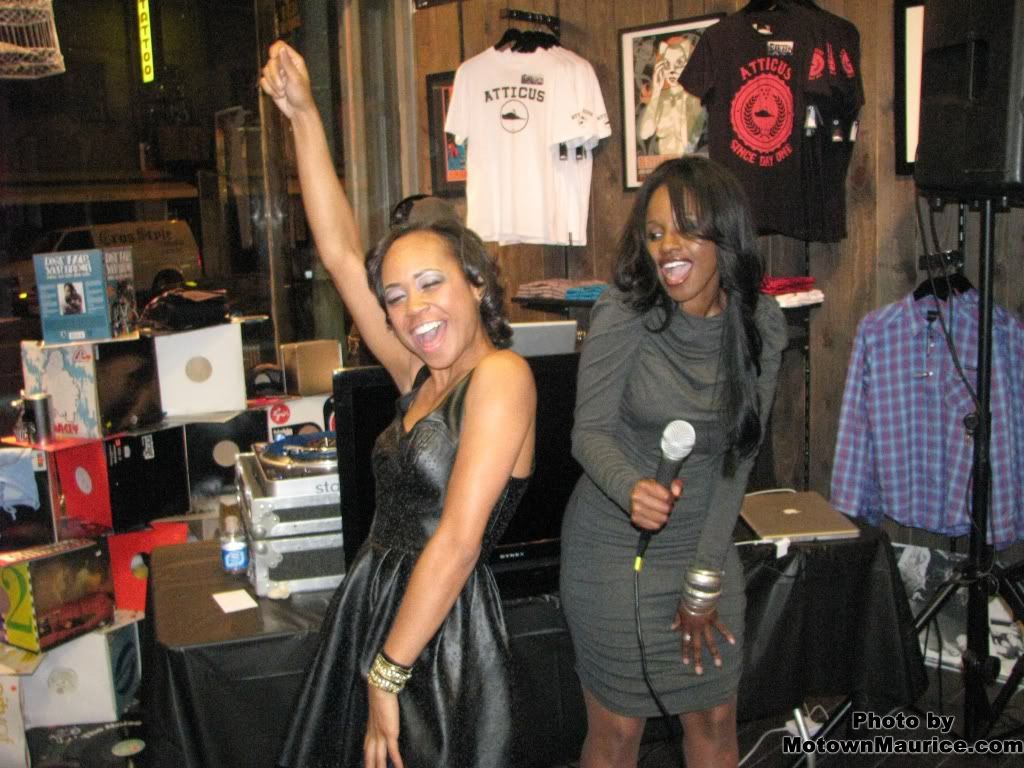 Go Petal its your birthday. No.. for real. It was really her birthday.
Helen Bank, Motown Maurice & Petal d' Avril. Ladies. I have an idea for episode together. Lets do lunch.
www.hebstudios.com
Don't just wait until I'm featured in an episode. Support now.
As the quest continues...
The Future of Late Night
Motown Maurice