Post Represents: Friday, January 27, 2012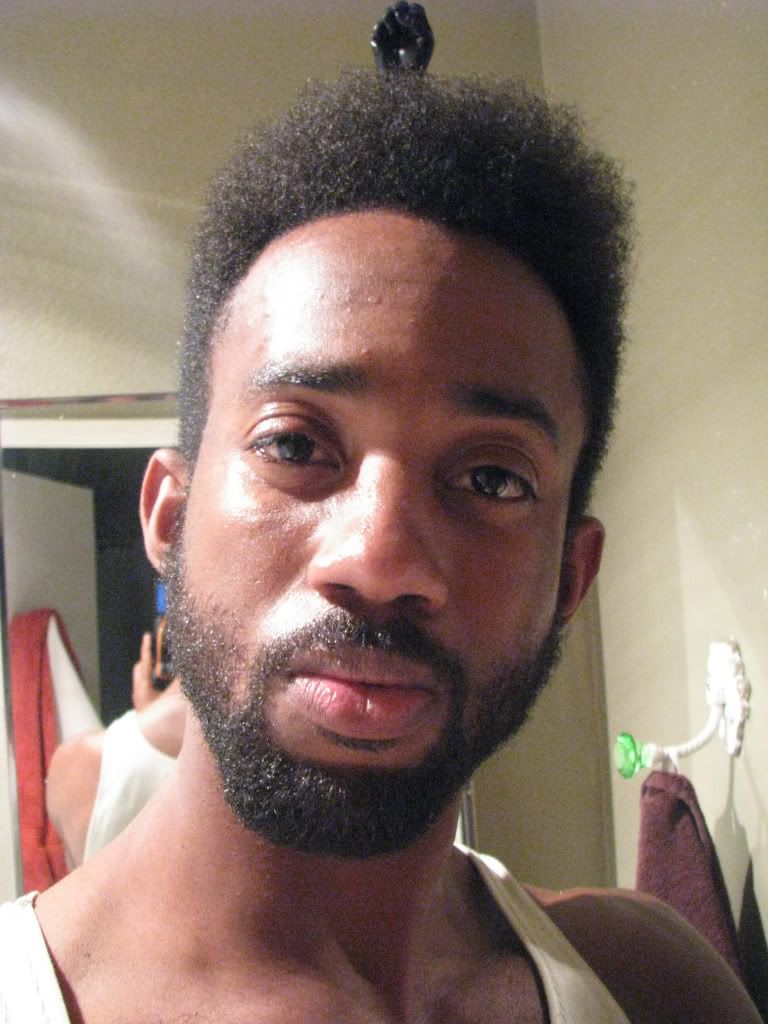 Check out my grown man bread.
Here in this video you see me excited about going to a birthday bash invitation at the Rolling Stone Bar and Lounge on Hollywood & Highland.
Now is here is me in Hollywood moments after I arrived at Rolling Stones. Apparently, the information on the text message wasn't completely accurate. Even though I said the name "AMBE SHARE" at the door it still didn't wave the fee. Ten dollars. Not unless they take EBT. I arrived before 11pm (as mentioned in the text) and I left before and 11pm. I spent the next hour or less walking up and down the main block of Hollywood Blvd.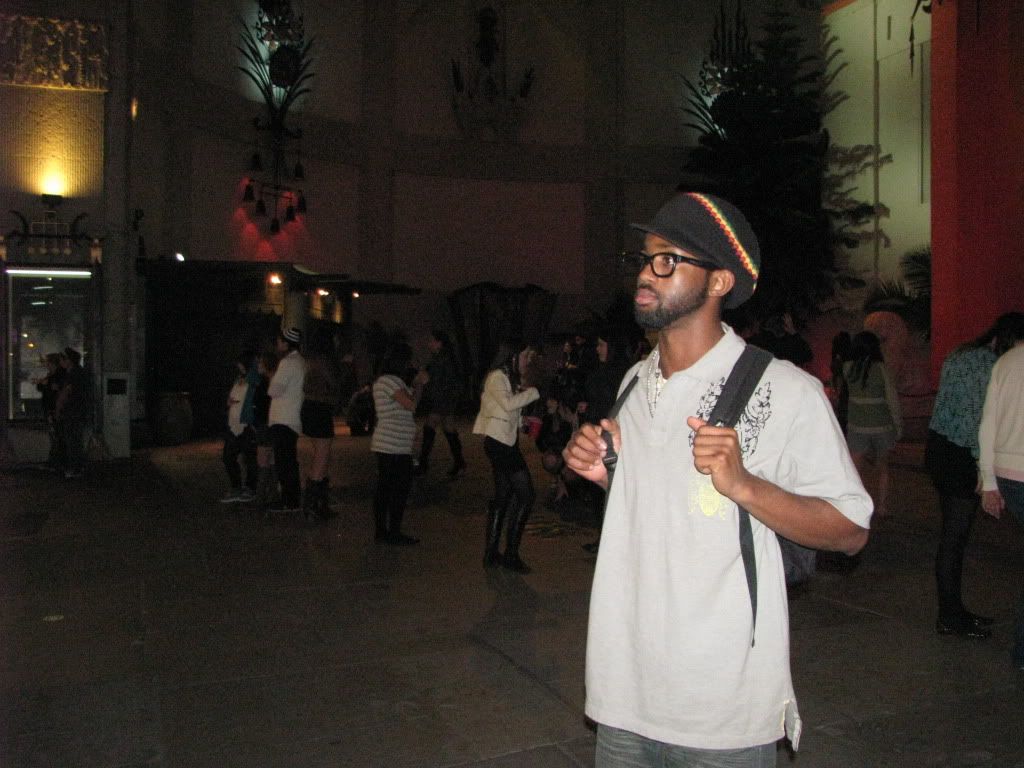 Motown Maurice staring into space by the Grauman's Chinese Theatre on Hollywood Blvd.
Does any body know of any free parties I can attend?
I'm feeling myself a bit too much ain't it.
My lonely trip to Hollywood didn't go all in vain. I met Tombow. He's an amazing one man band that recently relocated from Japan. He has over a dozen instruments attached to his body and he plays them all simultaneously by himself. I was so wowed by the way he played Bob Marley's No Woman No Cry I gave him a tip. I don't recall ever giving anyone on Hollywood Blvd a tip before (with the exception of a few homeless). I'm certain I'll run into him again soon and when I do I'll take my own photos/video of his routine. Check out Tombow at
www.Onemanband.jp
Tombow was so cool and appreciative. From a distance he got my attention by calling me a Rasta Man, lol. Our conversation was great and he even mentioned he would tell one of his contacts with about me.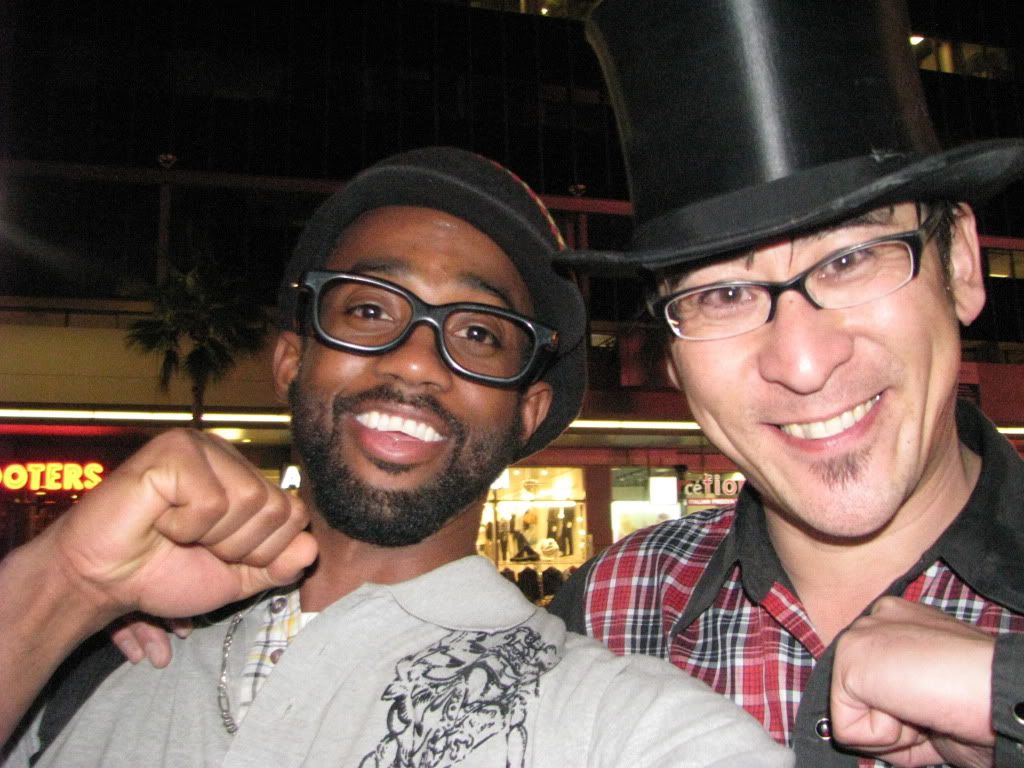 Motown Maurice & Funny Tombow The One Man Ban.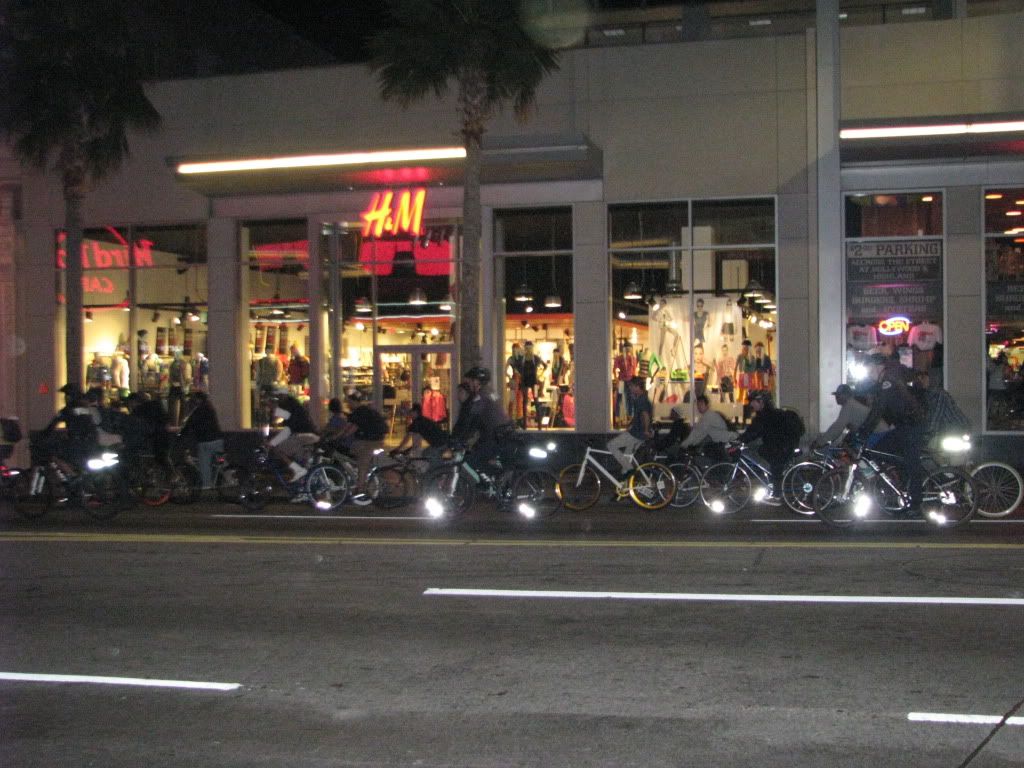 This is my second time noticing hundreds of bicyclists escorted
by the police take over the streets.
All this time the party I was looking for was at my house. When I got back home Mr MT, Michael Tabuso himself was hanging out with my roommate. We argued. We drank. We had fun. It was my first time seeing Michael all year. Which basically means since last November.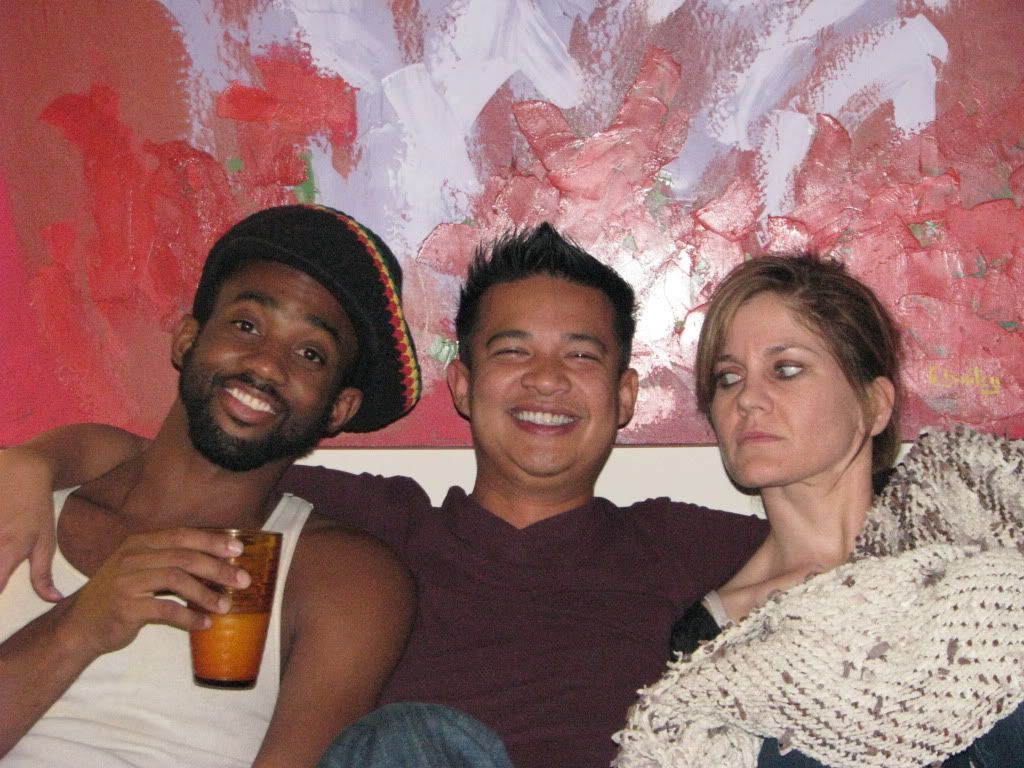 Raewyn doesn't look too happy. Michael's left hand must be up to no good.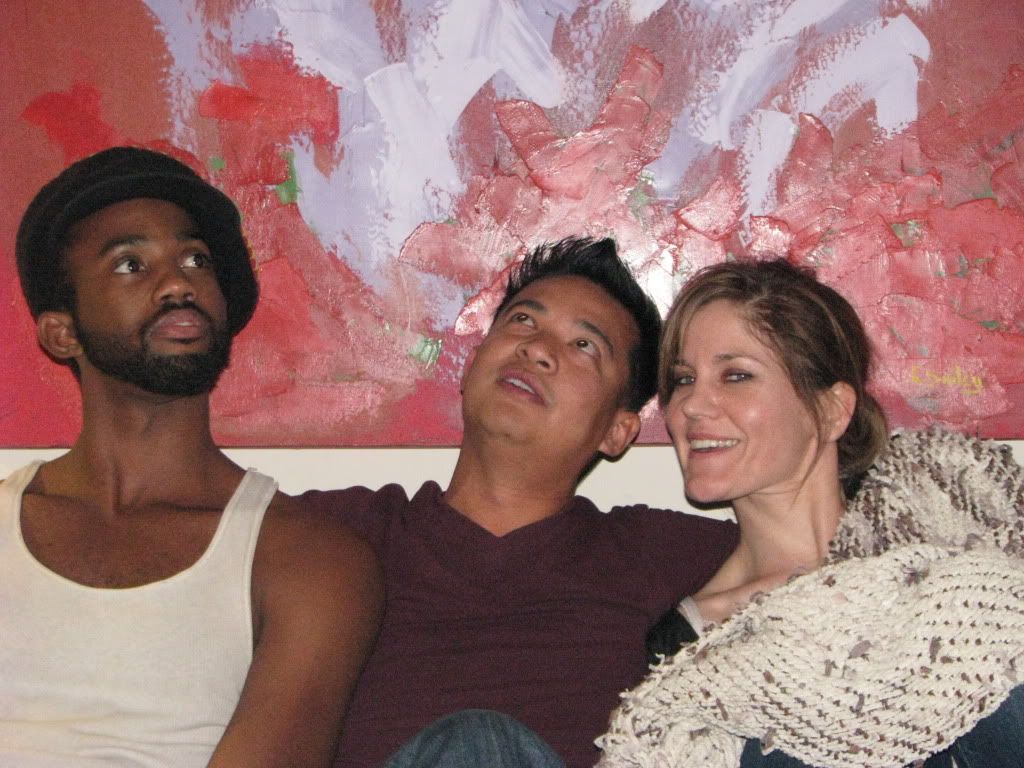 We all were suppose to be looking away but Raewyn cheated.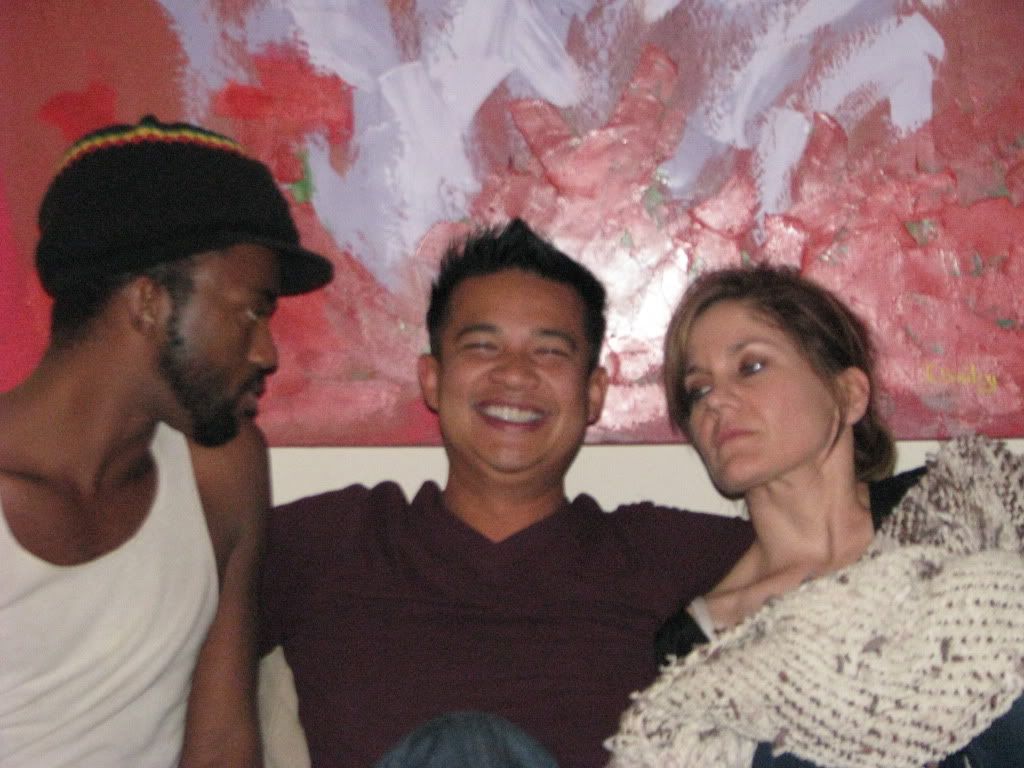 Now look who's the cheat. Get it right MT.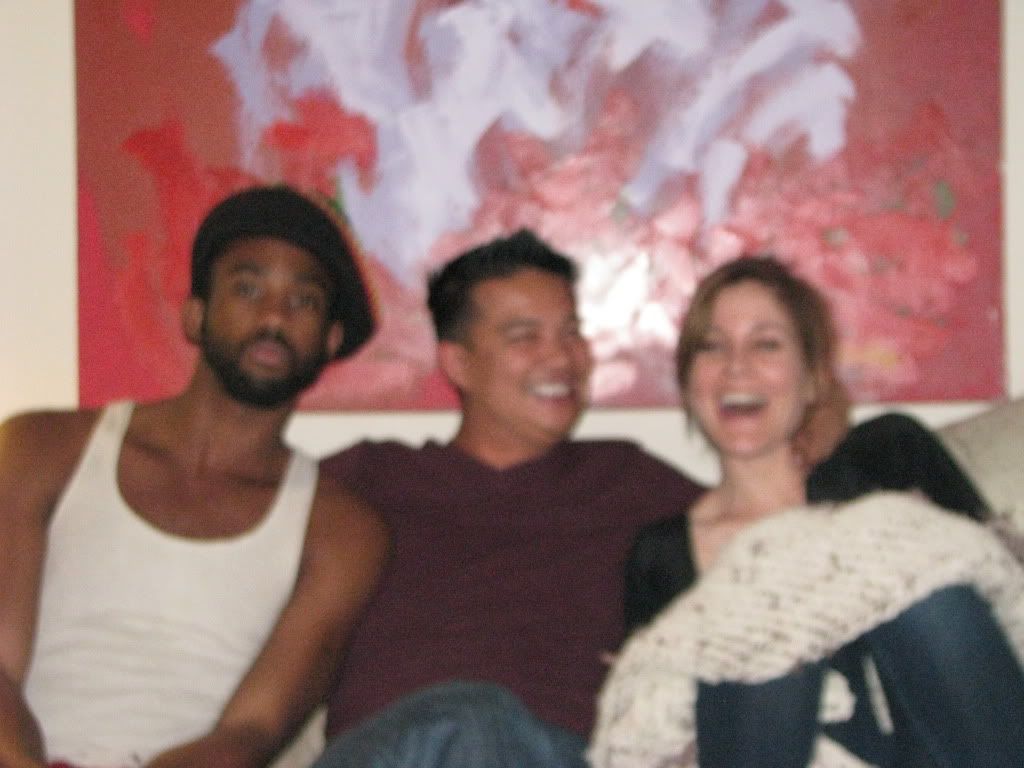 This was the best picture all night but it came out blurry. Sorry Rae Rae.
Wow! My guns take up most of the photo.
That's right. Those guns are real. Don't hurt yourself Raewyn.
Related Post:
M
id Week Update: Beard Redefined
Motown, Raewyn & Michael Related Posts:
Post-Toronto Film Festival Soiree at SkyBar
Doritos Shoot Behind the Scenes
Doritos Reshoot Day 2
Doritos Crash The Super Bowl Contest 2012

(Pitch Meeting & One Big Bag)
Michael Related:
What Happens In Vegas...
As the quest continues...
The Future of Late Night
Motown Maurice