Post Represents: Saturday, November 5, 2011
For particular reasons I don't have the highest energy in a room full of actors. It hasn't always been like this but it has been like this lately. Especially since I started to gain my powers back. I won't get into that now but I attended The Back Stage Annual Actors Fest for the first time. Again a few of my Hustle & Shuffle guests put me on to this. It wasn't an exciting networking environment as I hoped, but I made it work for me.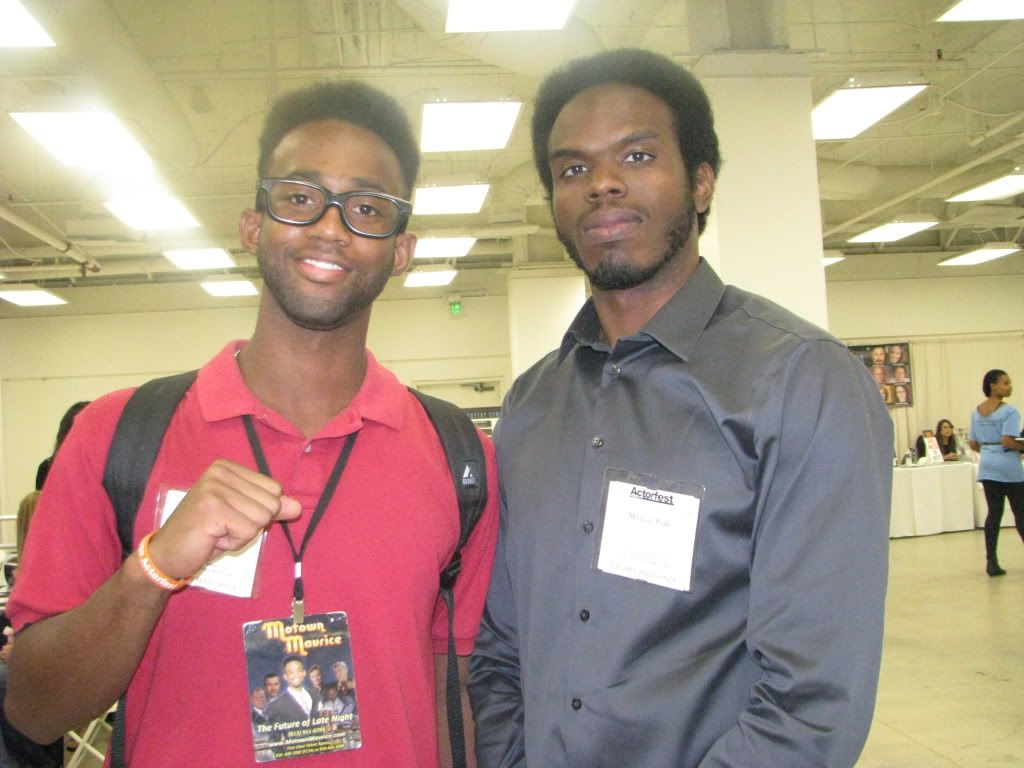 Motown Maurice & Mike. This is my 2nd time seeing him in LA. We were familiar with each other in Tampa.
Two days before (Thursday, November 3, 2011) I interviewed William Sturevant and we met up today. William truly made my Actors Fest experience worthwhile. Most of my contacts that day were introduced by him. Thanks William. I met William for the first time at LA Castings Networking Mixer on
Tuesday, October 4, 2011
.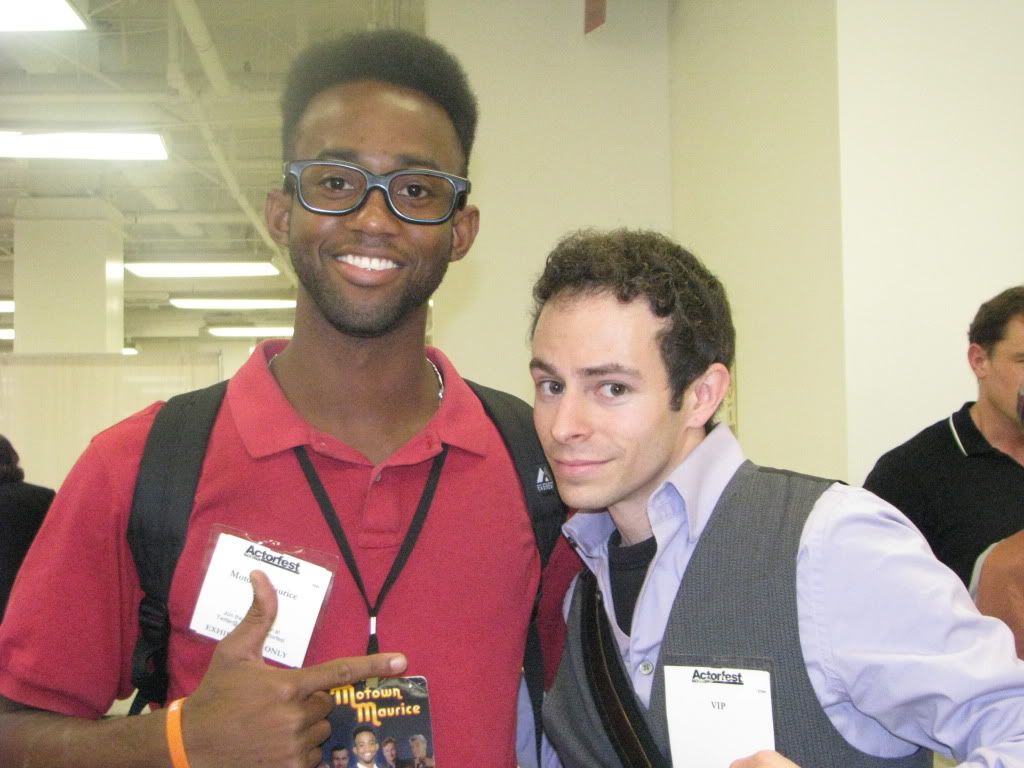 Motown Maurice & William Sturtevant.
Check out our interview from last week below.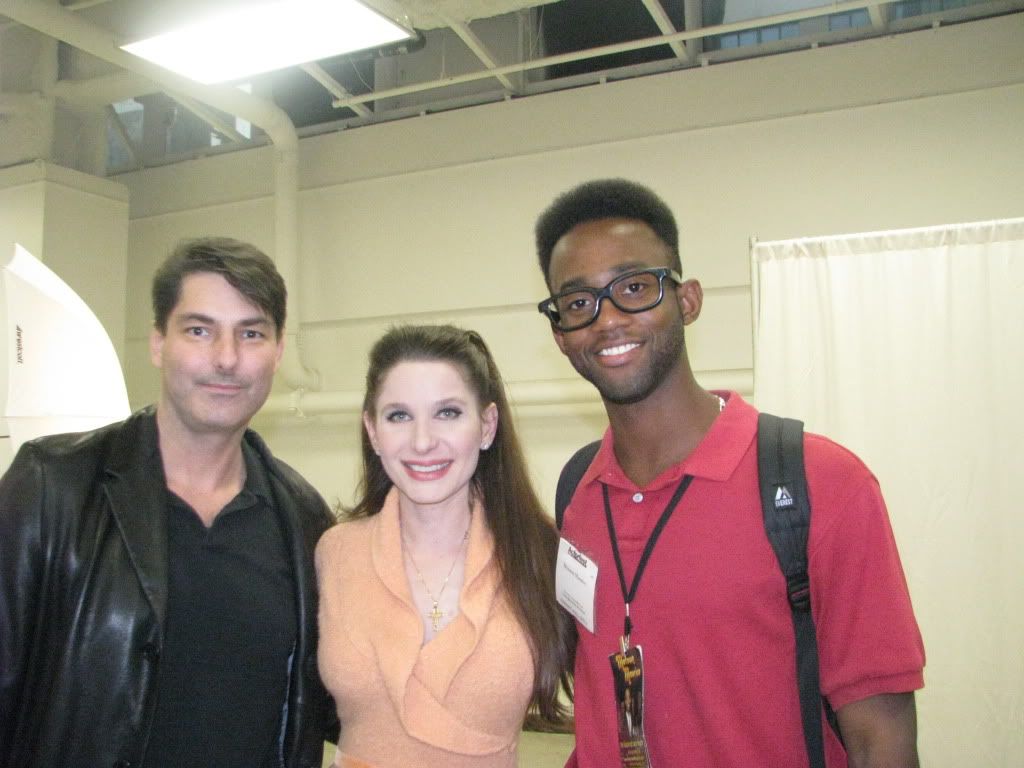 Greg Cannone, Oriana Nicole Tavoularis & Motown Maurice. (William introduced us)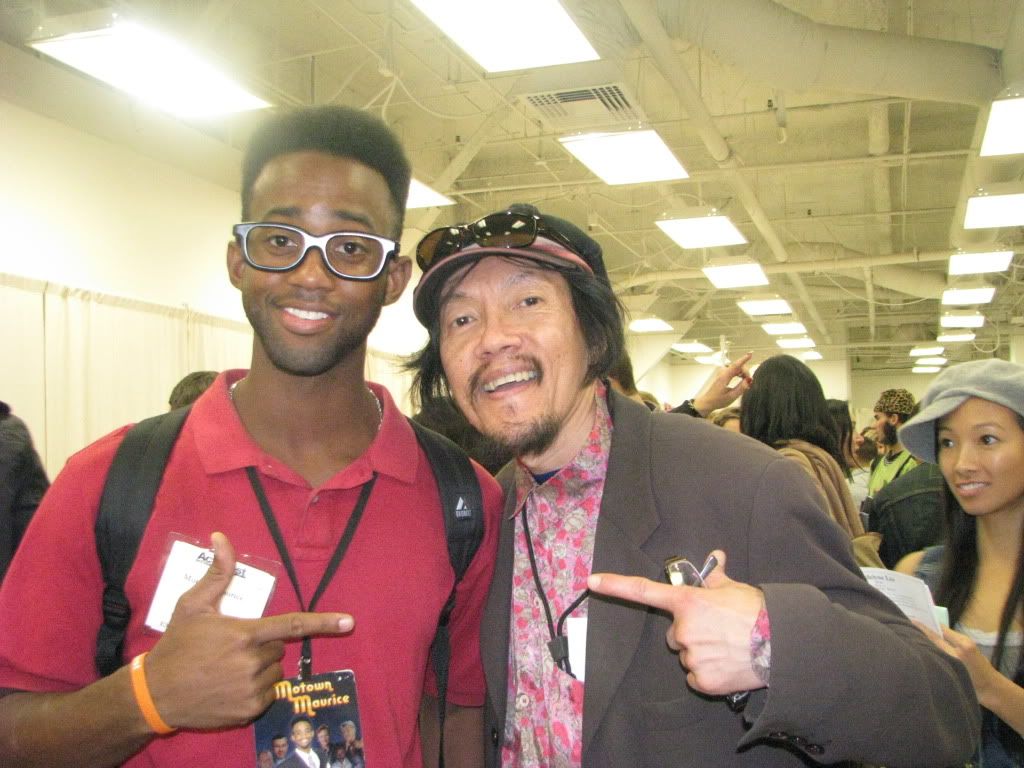 Motown Maurice & Jimmy. He was in one of the Pirates of the Caribbean movies.
As the quest continues...
The Future of Late Night
Motown Maurice