Post Represents: Friday, February 3, 2012
I take every source of intelligence received as a clue or puzzle piece towards the accomplishment of my quest. Conversations emails or poster boards are not over looked because the information might lead me to the next level of this odyssey. Upon arriving for background work at Chris Brown's music video shoot on Wednesday, the first person I noticed was Jasmine Hester. I met Jasmine back in October of 2010, less than a month upon my arrival in LA. We were both working as actors on the Mountain Climbers - Celebrating Differences by Rushare Productions project. Since then, we've cross each other at the h.e.b Studios Launch and Lets Make a Deal taping.
The casual how are you doing and how is your career going questions lead
her to telling me about a movie screening at the AMC Theatre City Walk. She said I should attend and that there may be a good networking opportunity. I maintained curiosity and I followed up with Jasmine on Facebook the next day. Initially I wondered if there was going to be a cost but that notion made less sense the closer it came. Money's tight but the comfort of the movies felt enticing, specially considering my current sleeping situation.
I love the movies but in order to keep the budget fit, I've become a matinee type of guy. You can normally catch me at the movies some Saturday mornings anytime before 12pm just so I can catch the $6.00 rate. How many movies I see before I leave is another story.
Moreover, money is never a factor when opportunity is involved. I arrived at the theatre with very little information about the film I was about to experience. When Jasmine mentioned the name of the director which is Corey Grant. It didn't quite ring a bell at that moment even though I gave her the impression that the name sounded familiar. I haven't always been the best with names but that's not a choice anymore. Not in this industry. I'm in the process of getting better with names for my own good.
After telling the box office what movie I wanted to see, I was sold a ticket for The Grey. I knew something was wrong when I realized I wasn't going in the same direction of all the other black folks. I had to go to the inside desk and clear it up. That ticket situation makes me wonder... Finally, I found a seat in back of the theatre among a packed room filled with my people. By the change of each beat I was immediately impressed. The crowds energy also set the tone for the movie when Corey Grants name was displayed. The animated filled introduction listed an extraordinary and exciting cast leading into a great start. Since we're in Hollywood, I think its safe to assume that most people in the theatre probably knew at least one person in the film personally. Or they know somebody that knows somebody.
Again, I haven't been the best with learning performers names but as the movie rolled my conscience mind kept shouting out things like, "Hey that's the actress from the show Girl Friends. He's from The Game. I remember him from Drumline. And there goes my baby Tatyana Ali " The list of familiar talented faces was endless. Six time pro bowler Terrell Owens even made his acting debut. Which is a good performance.
I attended this movie not knowing what to expect and I left feeling joyful, refreshed and excited about further aspirations of my own acting aspect of my quest. Corey Grant did a splendid job writing and directing this stellar film. There are over 12 big name actors in the film and their characters all have a unique and important role. Each character is likable in their own sense of style and experience. A big cast in most films typically presents a love or hate option for the viewer as they are introduced to the story and personality traits of each character. In this film the hate option isn't necessary. You going to love each character for their special purpose. There's a good chance you might know or have a friend very similar.
The humor in this film is also on point. Dysfunctional Friends isn't an in your face "We're trying to be funny" film. Its a believable exploration of estranged friends dealing with an unfortunate tragedy that subsequently puts each of them in a series of unexpected situations together.
Dysfunctional Friends Directed by Corey Gran

t starring
Jason Weaver, Terrell Owens, Reagan Gomez-Preston, Tatyana Ali, Datari Tuner, Meagan Good,
Christian Keyes, Stacey Dash, Wesley Jonathan, Stacy Keibler, Persia White & Hosea Chanchez
I proud so say that I have met and shook hands with the brilliant Corey Grant. Shamefully, Jasmine had to tell me who I shook hands with after the fact.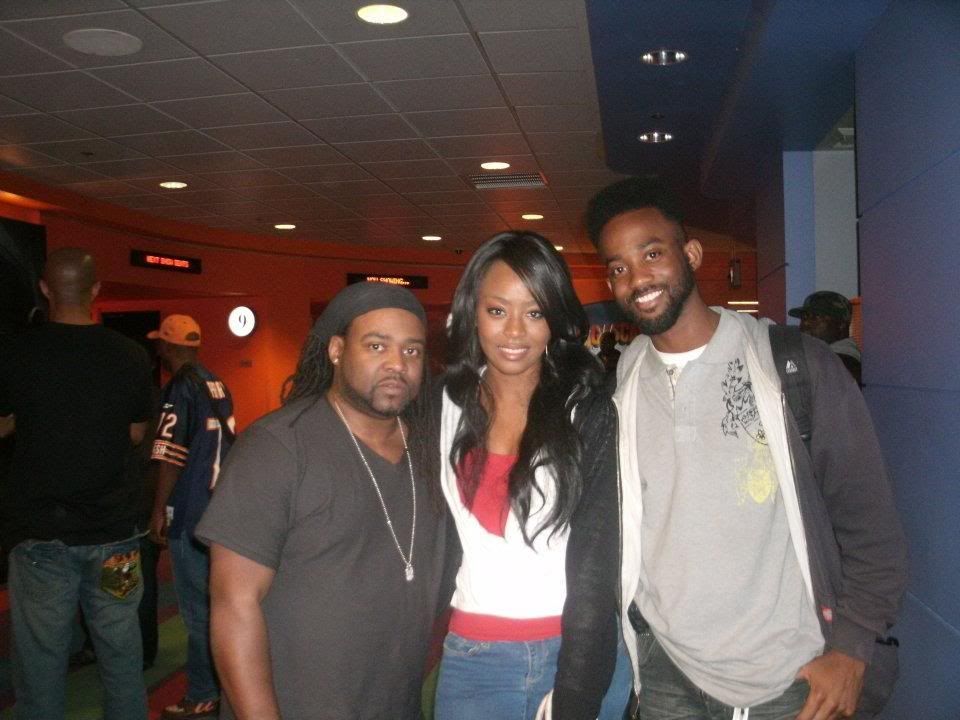 Director Corey Grant, Jasmine Hester & Motown Maurice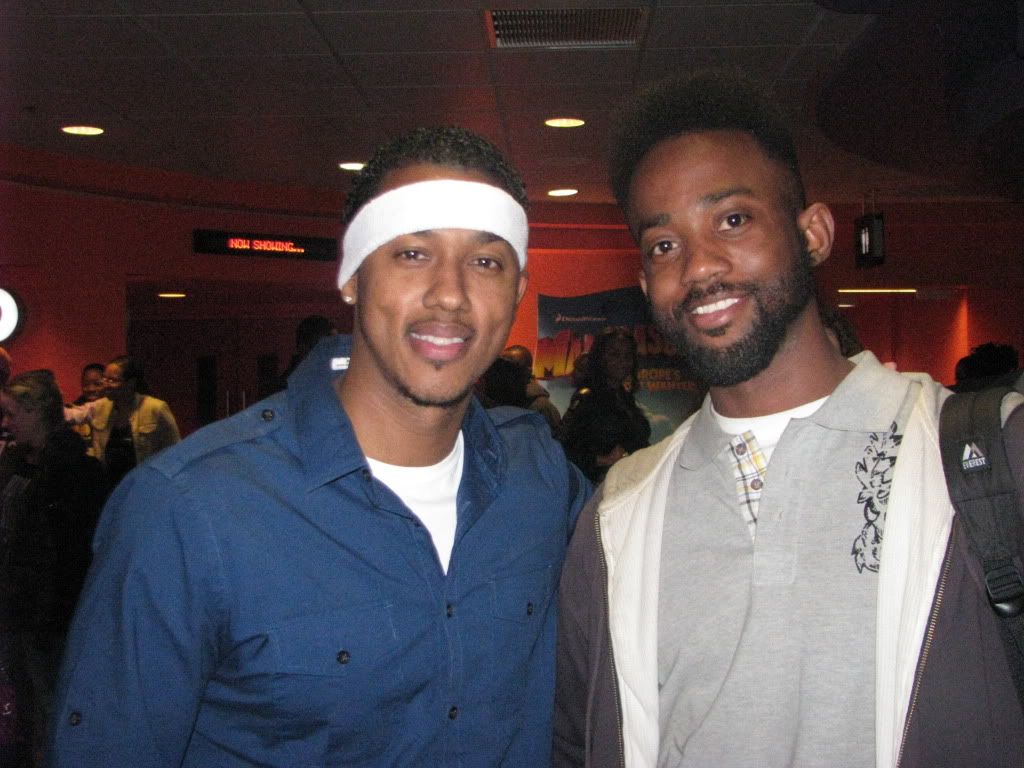 Wesley Jonathan & Motown Maurice
Switch... Wesley Jonathan & Jasmine Hester
Close up photos of some of the actors in this stellar cast.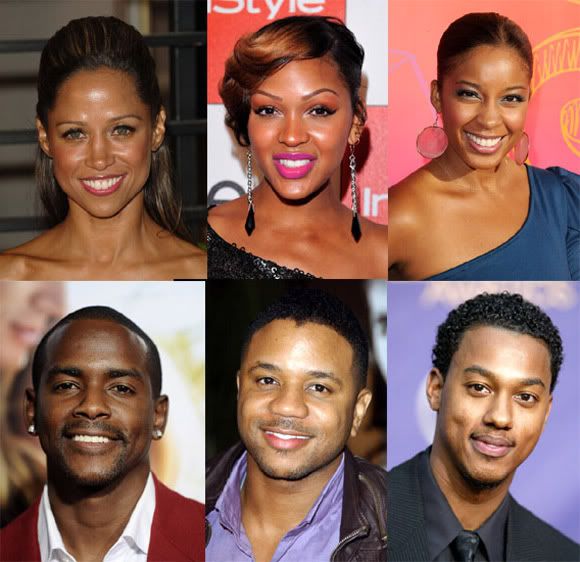 Stacey Dash, Morgan Good, Regan Gomez-Preston, Keith Robinson, Hosea Chanchez & Wesley Jonathan
Jasmine Hester & Motown Maurice
This is a must see movie. See the trailer and see the movie for yourself.
Final Thoughts
Watching this film woke something inside of me. Over the past few years I've been thoroughly attracted to science fiction or comic book related films such as Lord of the Rings and Iron man. There has also been an abundance of animation films. Kung Fu Panda, Rio... the list goes on. I've kind of lost track of the type of movies I've initially loved the most. Those movies have generally been with a majority African American cast. I'm sure part of the reason is because there isn't many movies of that sort available in theatres lately but I've still been somewhat disconnected.
I did recently see Red Tails but I've missed a hand full of Tyler Perry movies. I've also missed Jumping The Broom & The Help. Dysfunctional Friends ignited my viewing pleasures and possibly lured me a bit closer to Black Hollywood's territories. I've auditioned at Warner Bros, Fox Studios and several other big named studios but being in the presents of Corey Grant & Wesley Jonathon felt closer to home. This phenomenal movie experience opened my eyes a bit wider and eventually I have a feeling it will open some very important doors. Jasmine Hester, thank you again for the invite and for providing a rewarding puzzle piece.
My highest recommendation is for anybody reading is check out this movie. Support is needed to keep great minds like Corey Grant directing stellar films like Dysfunctional Friends. You will laugh. You may even cry. Most important you will leave the movie feeling good inside. So purchase a ticket and redeem your smile.
Don't wait for the DVD or Redbox release. Create a buzz and tell a friend. Dysfunctional Friends should be in theatres nationwide. That will only happen with the support from all of you. Get the word out. Then once Dysfunctional Friends becomes a nationwide success write Corey Grant and tell him to put Motown Maurice in his next film. :-)
As the quest continues...
The Future of Late Night
Motown Maurice