Post Represents: Saturday, February, 18, 2012
Hall of Game Awards
is an award show held by
Cartoon Network
that was hosted by
Tony Hawk
and aired on February 25th, 2011.
[1]
A 2nd show has been confirmed for 2012 with
Shaquille O'Neal
hosting.
There Are Two Perspective To This Post.
Perspective Number 1:
For this event, I volunteered as an escort for the day. Yesterday (Friday), I came in for a rehearsal/walk through and was assigned to escort the Carolina Panthers football star Cam Newton. For some reason I was the very first volunteer to be assigned a celebrity. I did my research, showed up and committed to a 12 hour non paying assignment and they didn't even need my services. Cam arrived extremely late. As a matter of fact he was the last celebrity to arrive. He didn't get to walk to Green Carpet nor sit in his assigned seat initially as planned. While the show as going on I had to wait for him outside in the freezing cold. The rest of the production team were already on pins and needles waiting for him, so when he arrived they just took over. My presences was pointless. In addition to that, they had a very strict policy about volunteers taking photos, passing out business cards or having any personal communication with the celebrities. My video/photography documentation of the event was in gorilla style.
Hall of Game Awards 2012 Location: Santa Monica Air Center 3021 Airport Ave.
Copy that. Ten Four.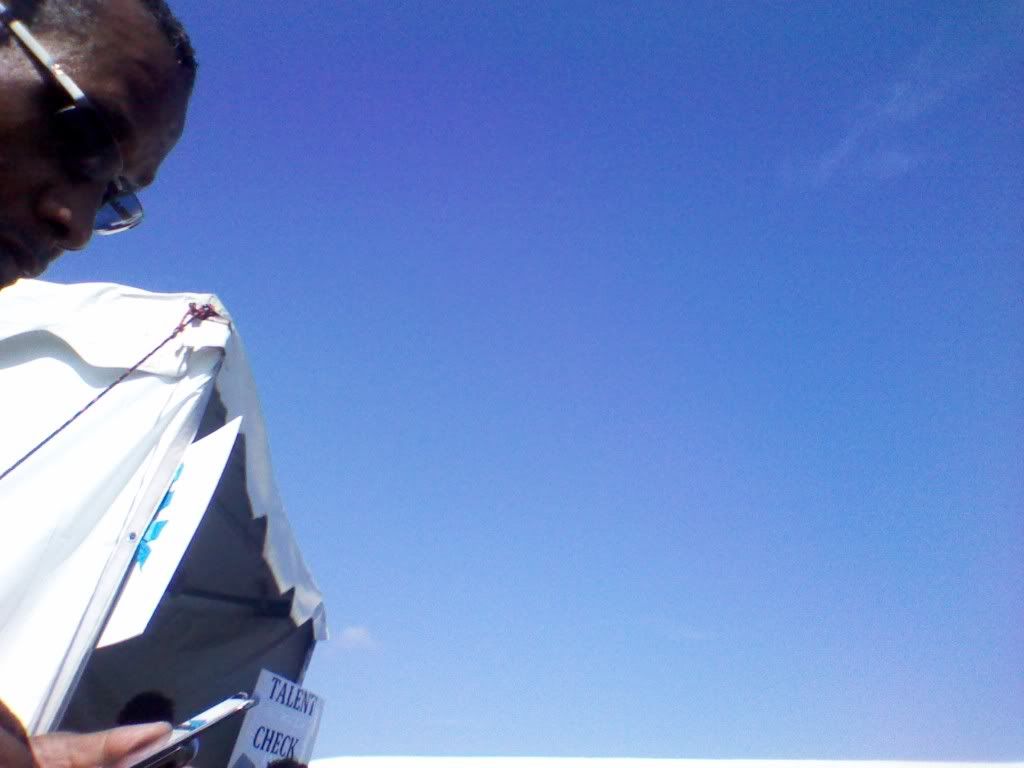 The person to the left is Bruce Glover from the The Hues Corporation.


They have have a 1974 chart hit '

Rock The Boat.'


He does stuff like this in his spear time.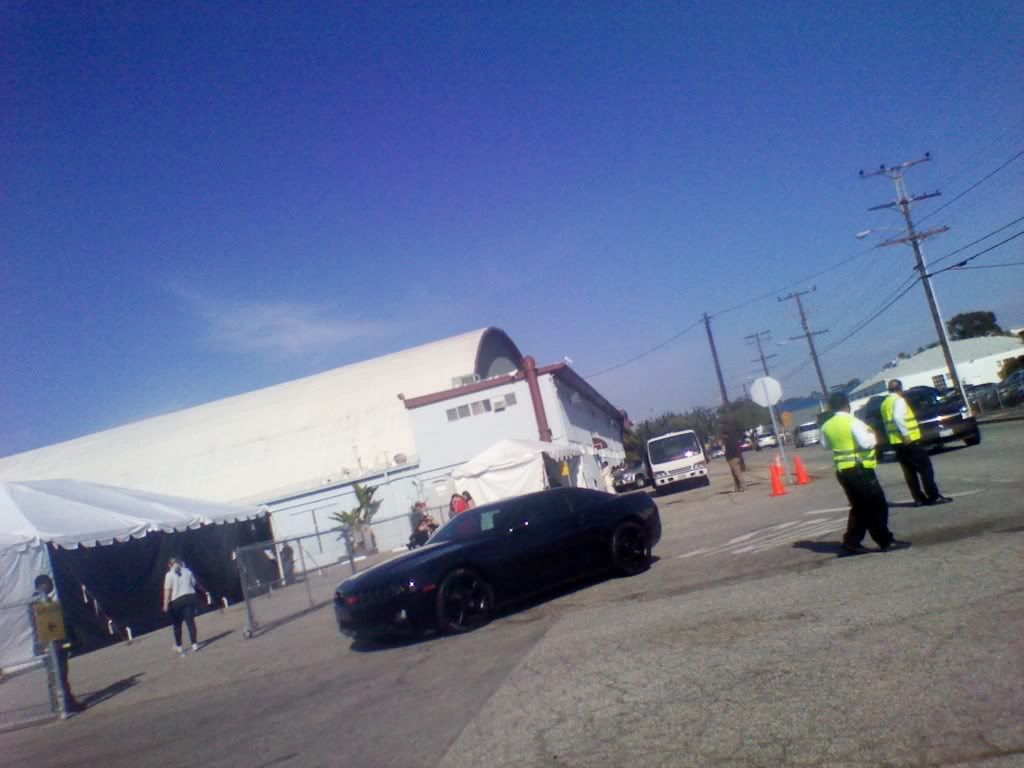 The front parking lot.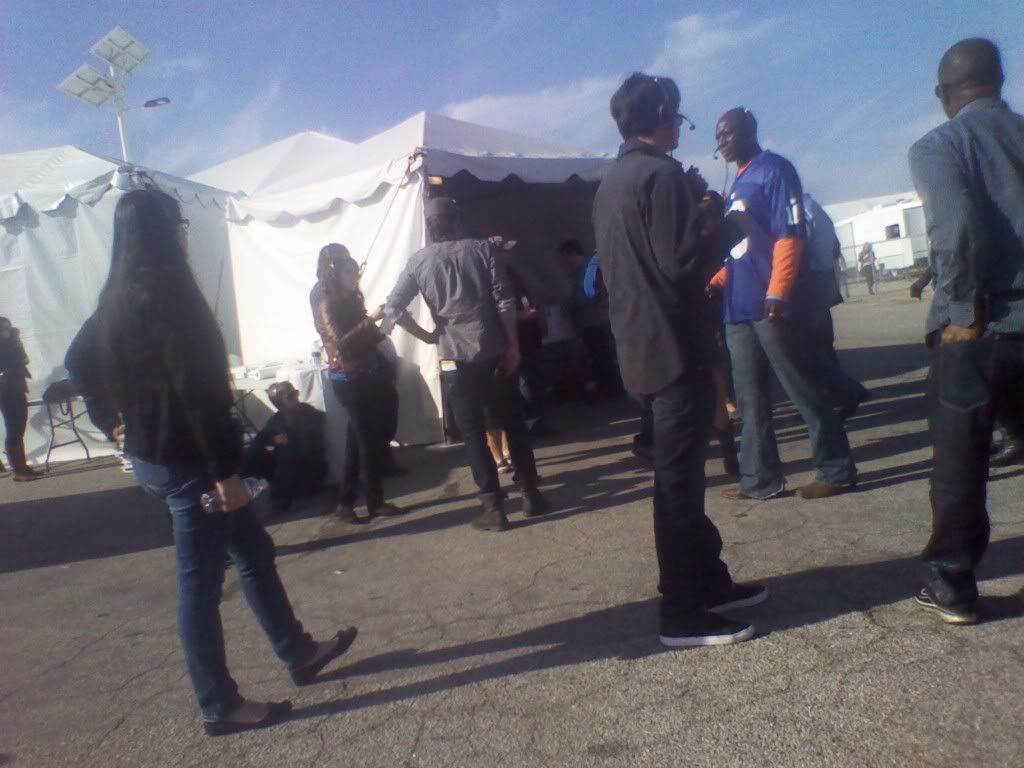 Volunteers waiting for the que. Its what we do best.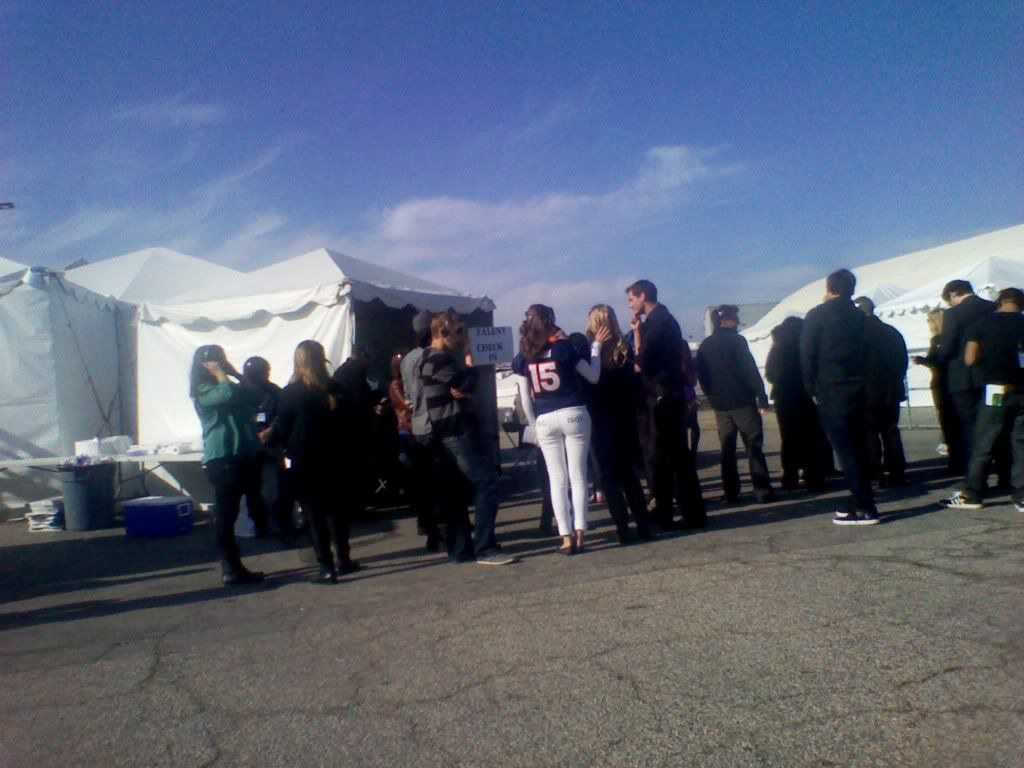 I think something is about to happen...Nope still more waiting.
Video # 1
The main entrance for the celebrities on to the green carpet.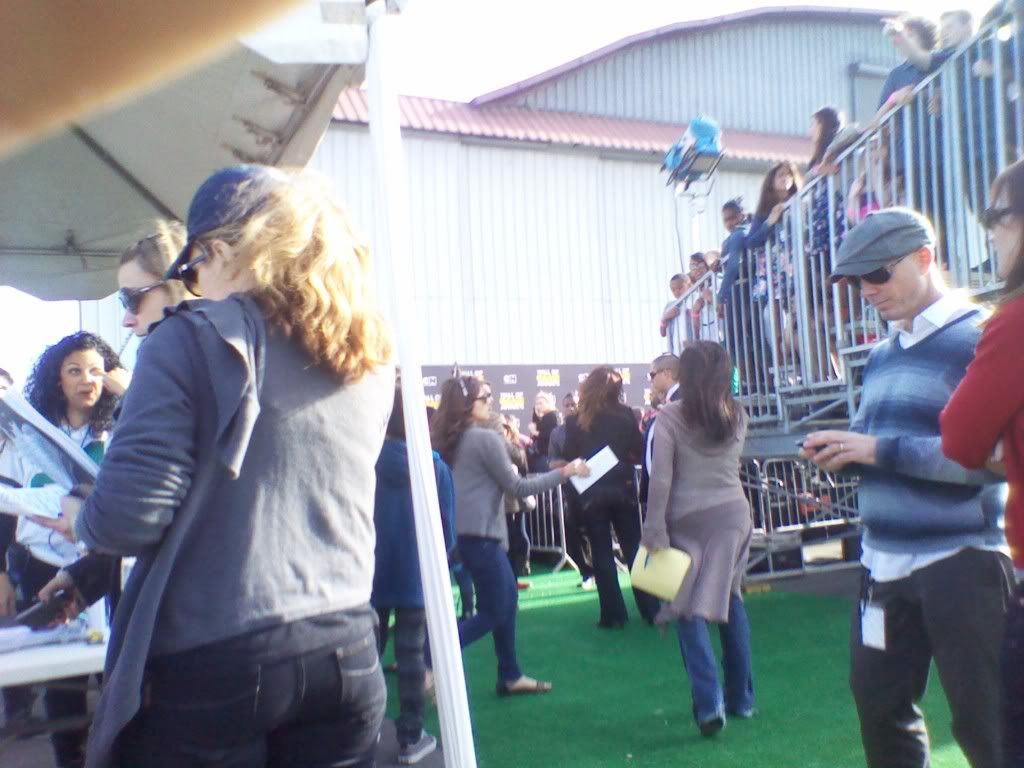 Waiting for the next celebrity to arrive.
Video # 2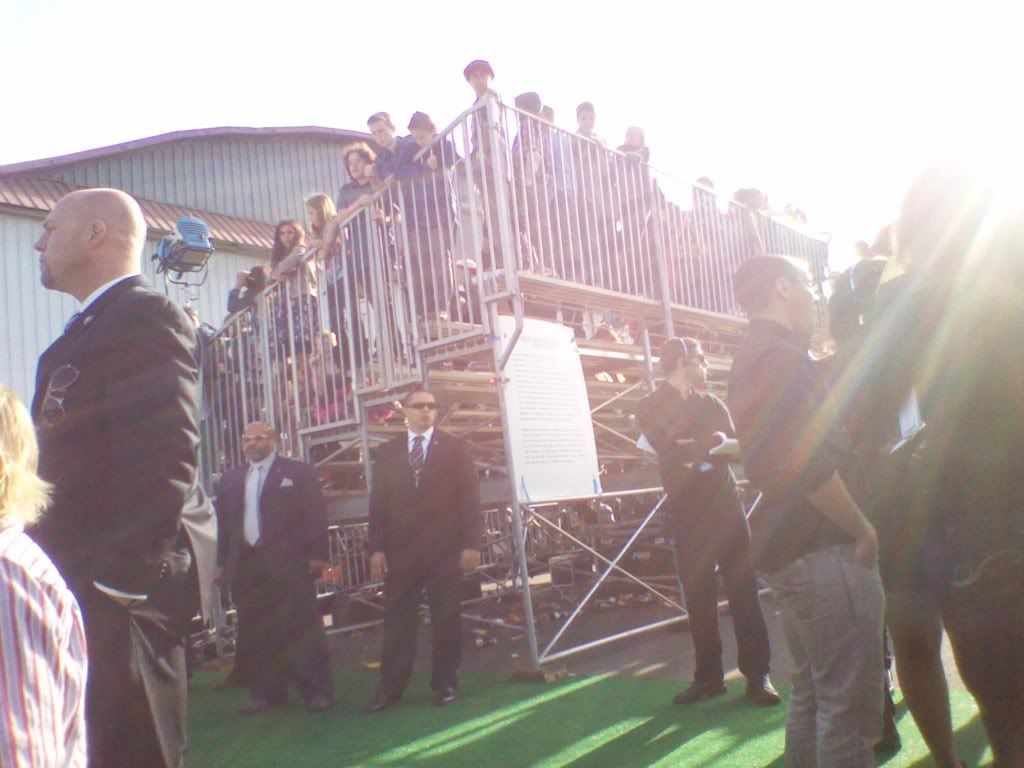 The kids in the bleachers scream when the favorite hero arrives.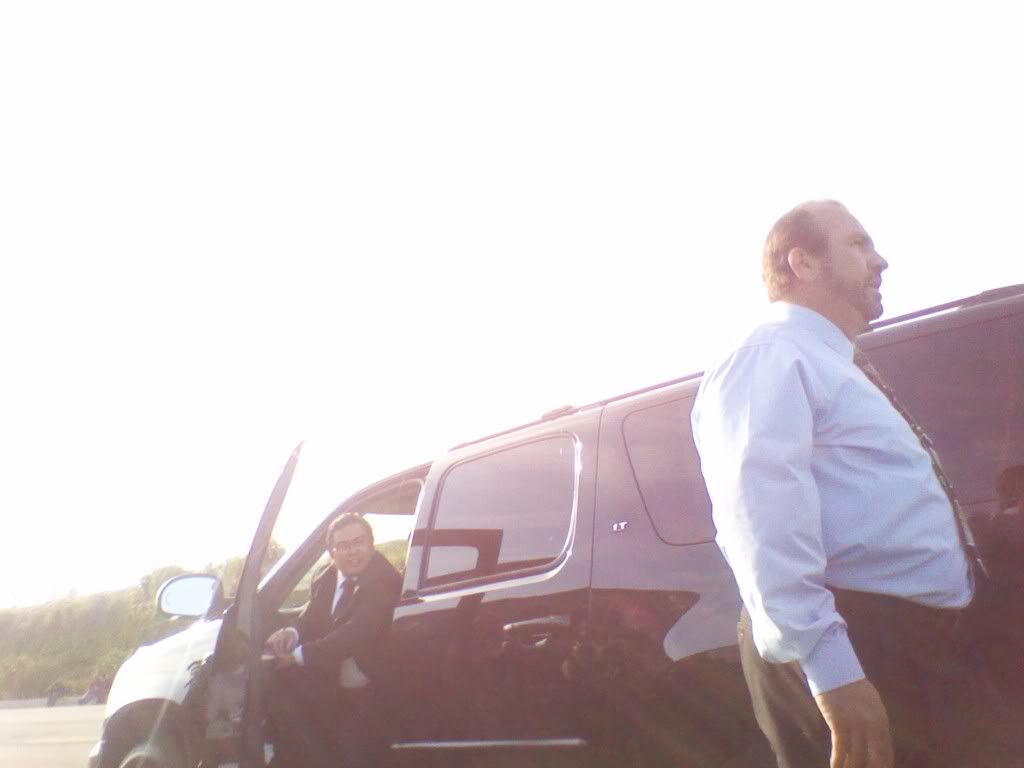 Some big baller has arrived.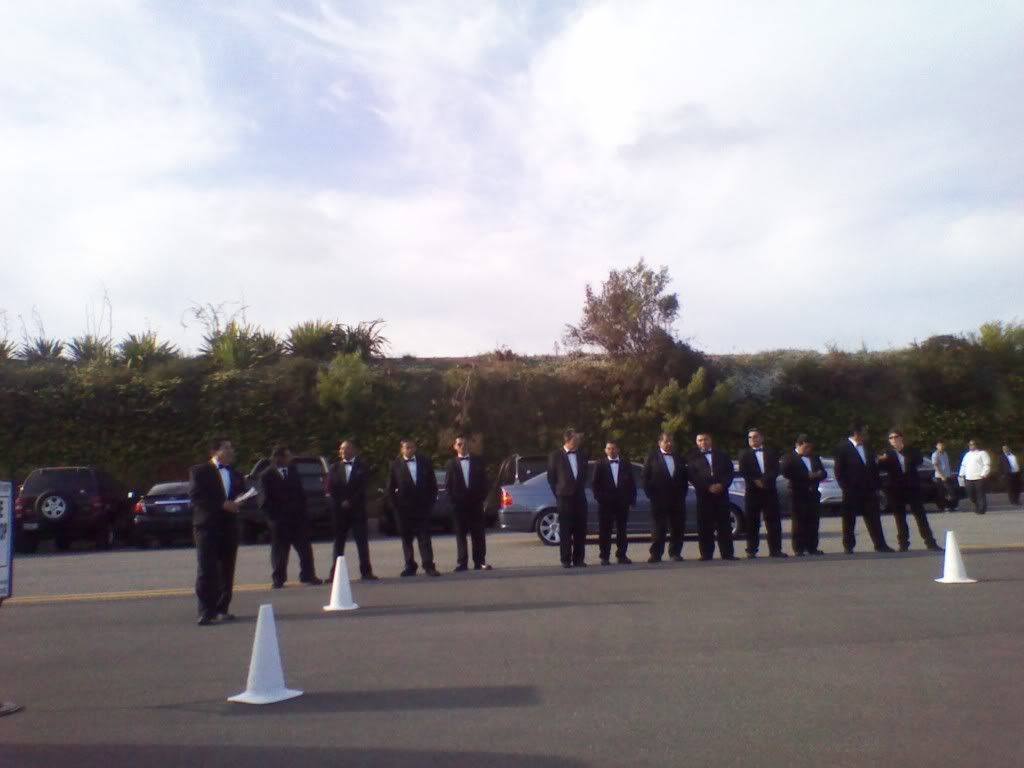 Vallet come in numbers out here.
Video # 3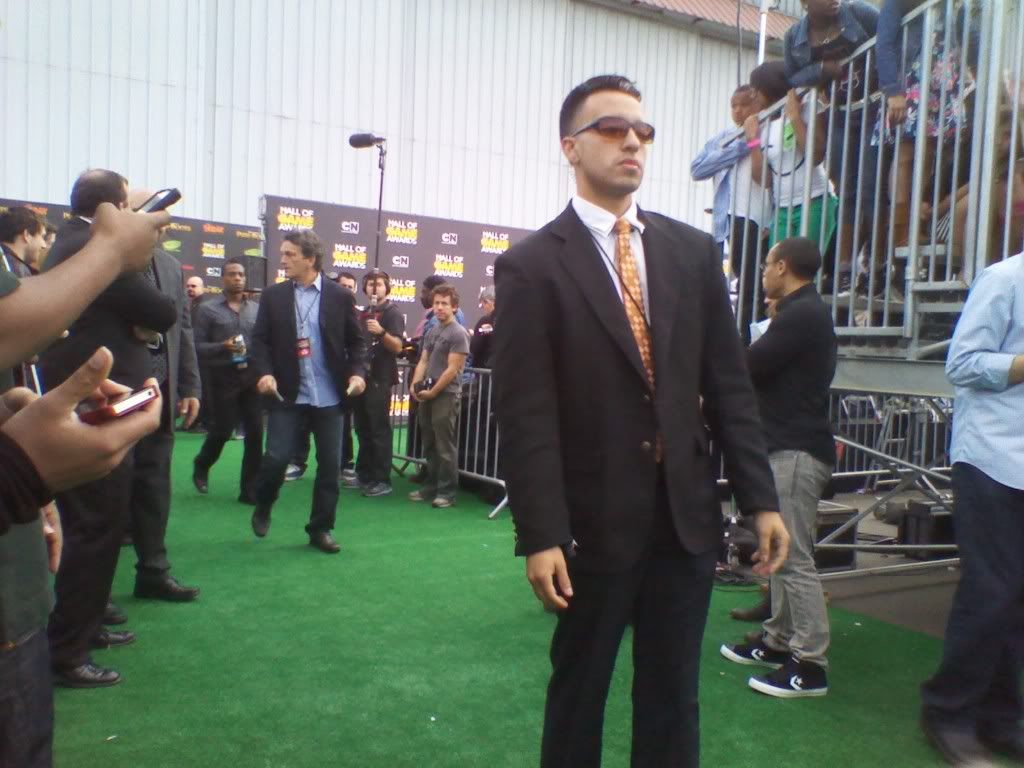 Lets keep it moving.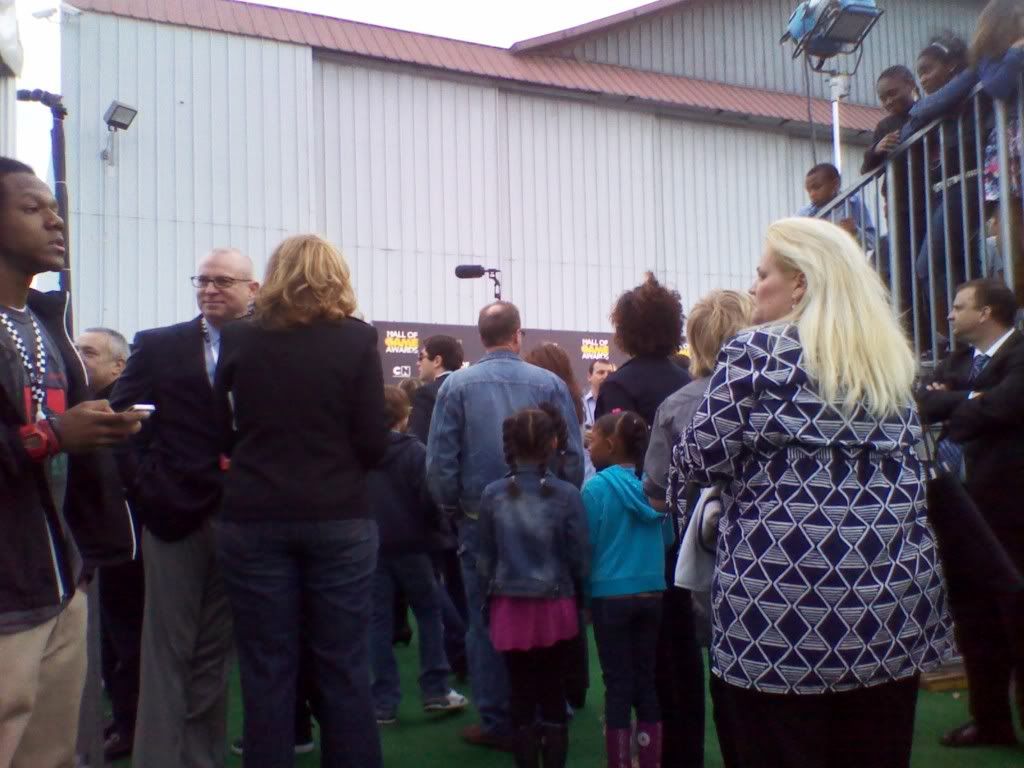 Please make room.
The person to the right the with the microphone above his head is Shaquille O'Neal. When he arrived all the kids shouted, Shaq! Shaq! Shaq! Shaq! Shaq! Shaq! Shaq! Shaq! Shaq! Shaq!
Video # 4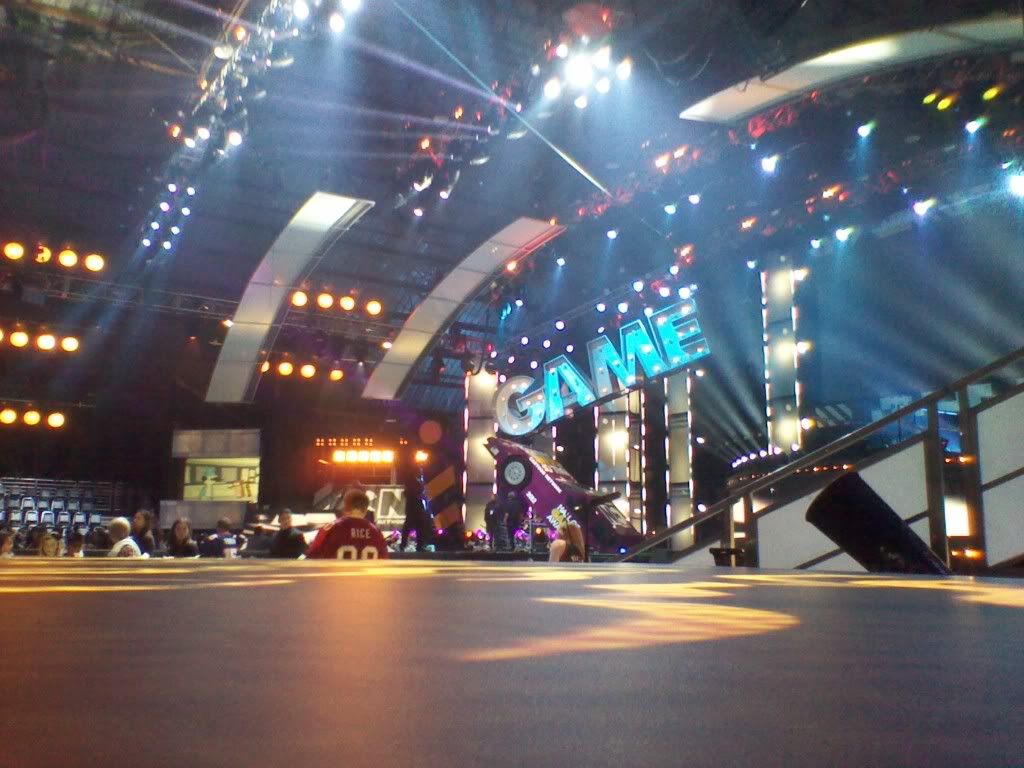 The whole set up for the Hall of GAME Awards was amazing looking.
Unfortunately, this iswas the only photo on stage I was able to capture.
Perspective Number 2:
There was a myriad of celebrities in attendance with brilliant performances lined up. However, I wasn't able to see Shaq enter the show on a zip line because I was outside in the cold waiting for Cam Newton. Furthermore, the photos below are from the internet and they are the perspectives from other photographers. I only posted photos of celebrity that I recognized from today.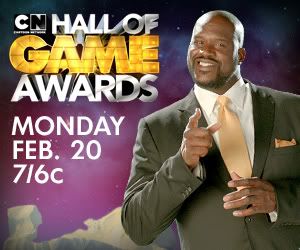 Th Hall of Game Awards 2012 Hosted by Shaquille O'Neal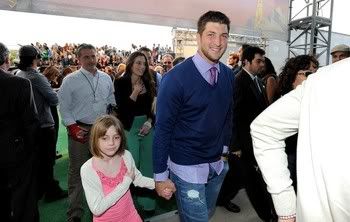 Tim Tebow from the Denver Broncos and Presley Collins has arrived.
Hope Solo soccer star.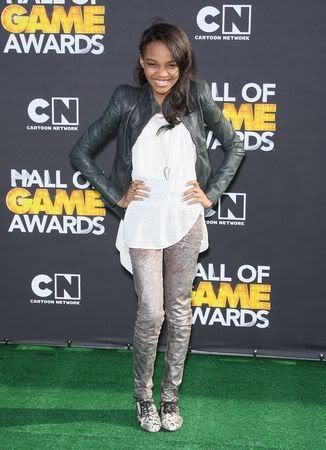 China Anne McClain. Star from many Tyler Perry productions.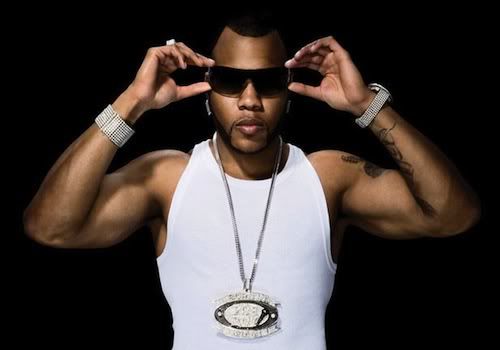 Music Guest Flo Rida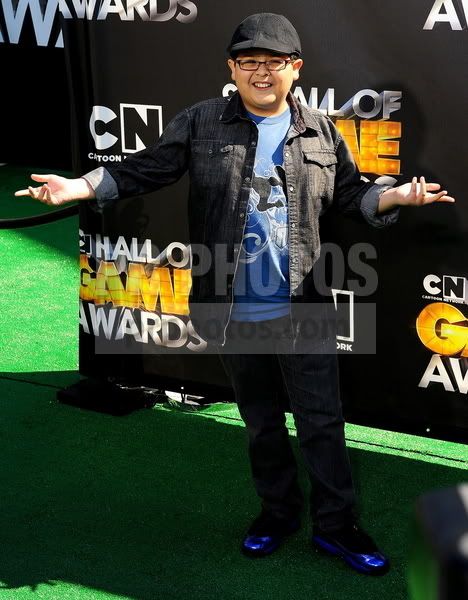 Rico Rodriguez from Modern Family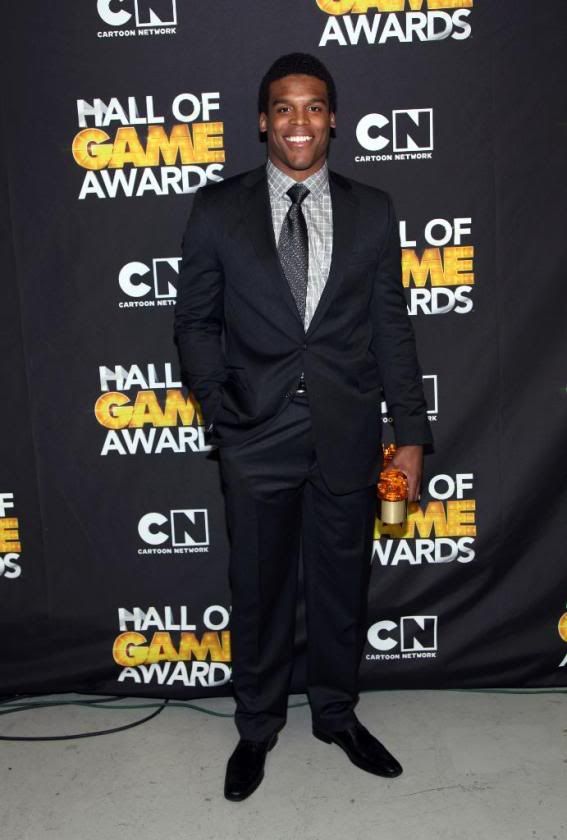 Mr. Tardy himself. Quarterback Cam Newton from the Carolina Panthers.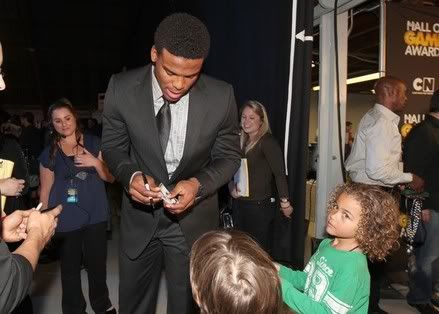 I was actually present when this shot of Cam Newton was being taken. I was an
inch or two in front of the photographer.
Shaq putting on a great show in which I totally missed.
Final Thoughts
Overall this wasn't the greatest experience for me. I didn't get to see the show and I had to stand out in the cold waiting Cam Newton for hours. However, despite all that, being in the presences of Shaquille O'Neal made it all worth while. I've always like Shaq because he is a fearless man with no shame and lives life to the fullest. I have always spoke very well about Shaq many times before today. Now all the great things I have said about him was been confirmed. At the rehearsal, the day before, Shaq took the time out to acknowledge the group I was with. He stopped and waved his enormous arm then carried on. Most celebrities won't even take the time out to do that much. Believe me I know. I've been around a lot of celebrities.
Then today I crossed Shaq two times and he interacted with me in both instances. The first time we fist pumped. I was stoked off of that for a while. He just finished practicing a portion of the show on stage and unknowingly he left the stage in the direction I was heading. I said, "Shaq tight work," with my fist facing his gigantic body and our knuckles bumped.
Towards the end of the show, we crossed paths again and he stretched his long arm out and greeted me by touching my shoulder. In total, within a 24 hour period, Shaq acknowledged my presences 3 times. 2 of the times were on a one on one individual basis. That meant a lot to me. I told my friend Lisa who invited me to be an escort and she said, "Wow, that's cool. He didn't acknowledge me, probably because he couldn't see me." Meaning he's so big and she's so small.
Early this week (
Sunday
) when my friend Ken Sang came in town, he took me to Roscoe's Chicken & Waffles and he told me something that has been stuck in my mind since. He said, "Real Recognize Real." I do strongly believe that Shaq and I are of the same breed. We're a special unclassified breed of super humans living in disguise on the planet earth. I could only wonder if he identified me. It may be possible that electrifying source of energy transcended with Shaq. I don't know but I do know that Shaq and I will meet again.
As the quest continues...
The Future of Late Night
Motown Maurice