Post Represents: Sunday, February 26, 2012
RSVP | 3rd Annual Red Carpet Oscar Viewing and After-Party |
Station Hollywood inside W Hollywood | Sunday, Feb 26th, 2012
On Sunday, February 26, 2012, guests will experience the thrills, surprises and excitement of the 84th Academy Awards® at The Notice Networks Oscar Viewing and After-party which will be held at Station Hollywood inside the W Hollywood. Tickets start at $25 for those participating in the Red Carpet Gala, which includes a welcome reception, music, gift bags, red carpet, raffle and viewing of the Academy Awards. For those who wish to attend the after-party and watch the last two hours of the Awards ceremony only on our large screen, admission is with the doors opening at 6:00 p.m.
WHO:
The Notice Network in association with World Networks and sponsored by Flying Dogg Beer, Sweet Privileges, and Brazilian Blowout.
WHAT:
The Notice Network 3rd Annual Red Carpet Oscar Viewing and After-Party.
WHEN:
Sunday, Feb 26th, 2012
TIME(S):
VIP Red Carpet Reception 3:00pm-6:00pm | 6pm-9pm After-Party featuring a live performance
WHERE:
STATION HOLLYWOOD, 6250 HOLLYWOOD BLVD, HOLLYWOOD, CA 90028
TICKET INFO:
WWW.OSCARNOTICE.WEEBLY.COM
VIP TICKETS $25.00 | AFTER-PARTY TICKETS ARE FREE
-----------------------------------------
I had hopes of attending the full day with the intentions of starting some spot on reporting. I came up with a well structured idea to add to my quest. That idea didn't pan out for today but I will launch it in time. I only attended after party.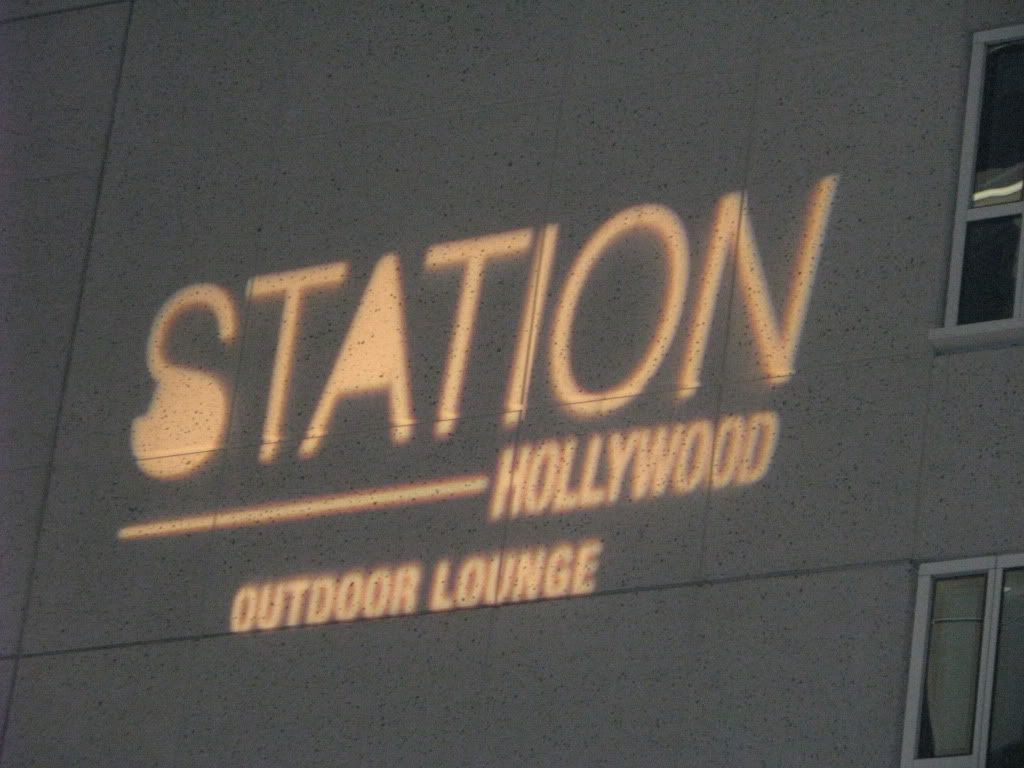 Station Hollywood inside W Hollywood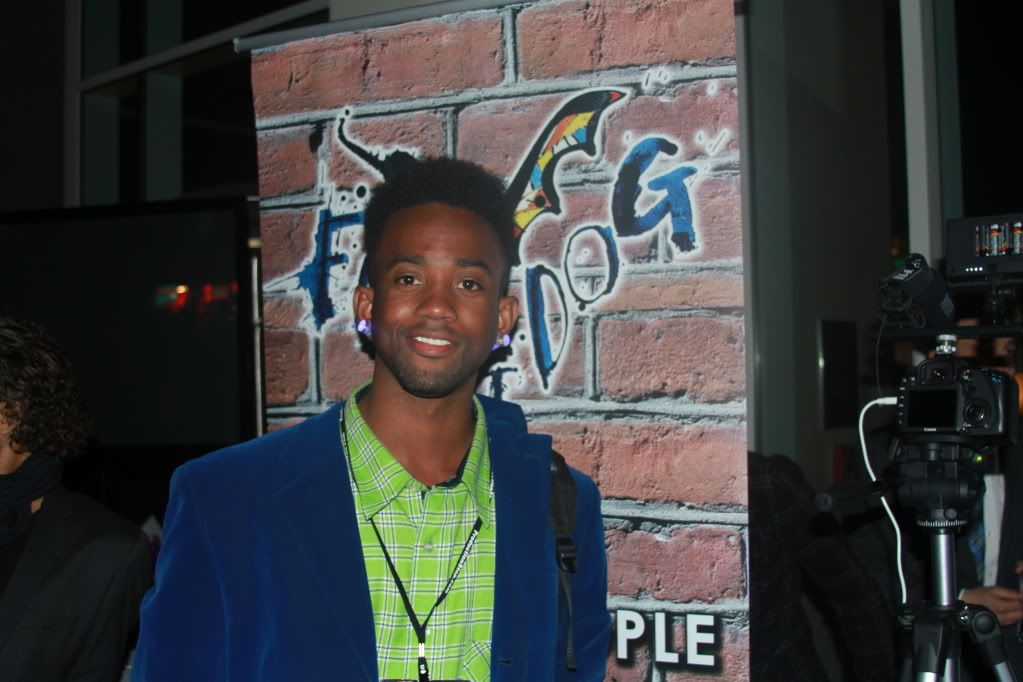 Motown Maurice posing by the Flying Dog banner.
Flying Dog Related:
54th Grammy Awards at Rolling Stone Networking Event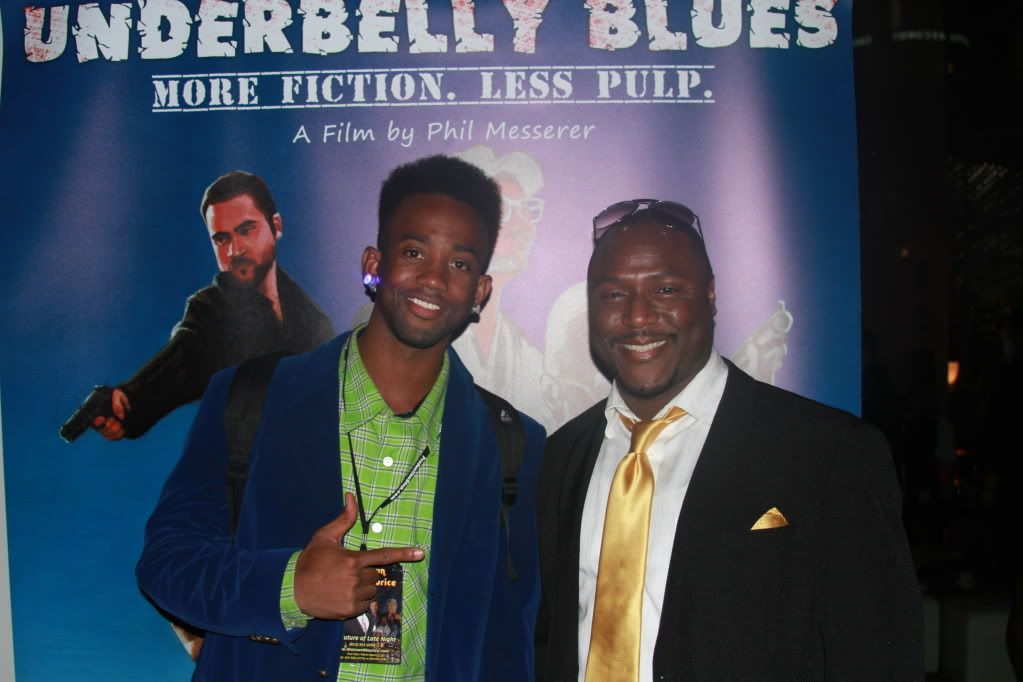 Motown Maurice & Anthony "Ant Dub" Hawthorne.
Underbelly Blues coming to a theater near you.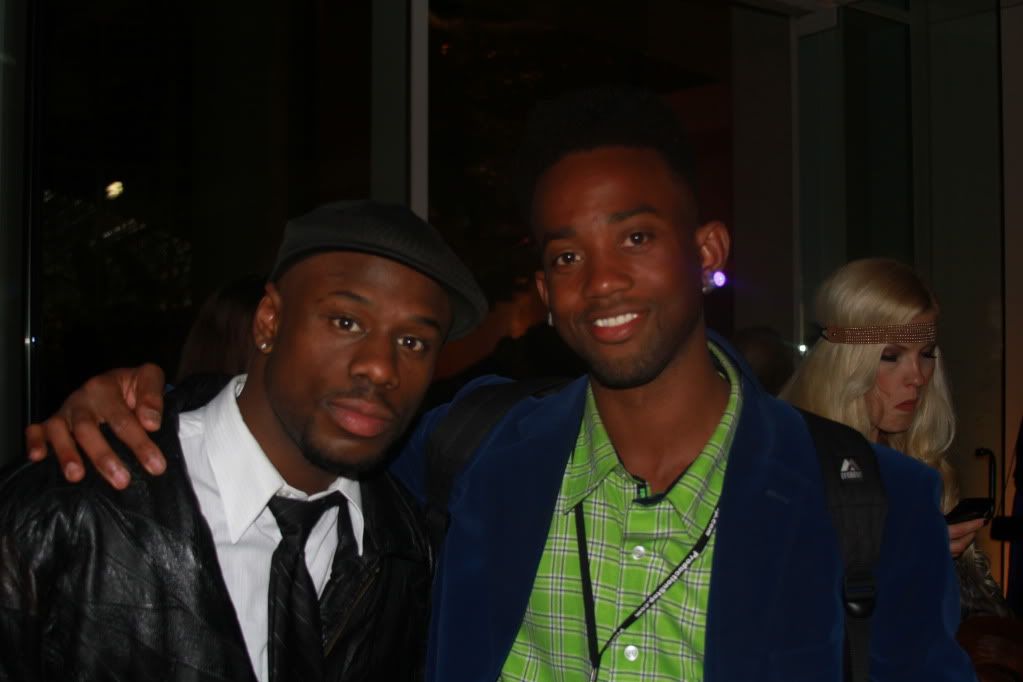 Jamar Malachi Neighbors & Motown Maurice
Jamar Related:
The Notice Network - Red Carpet Networking...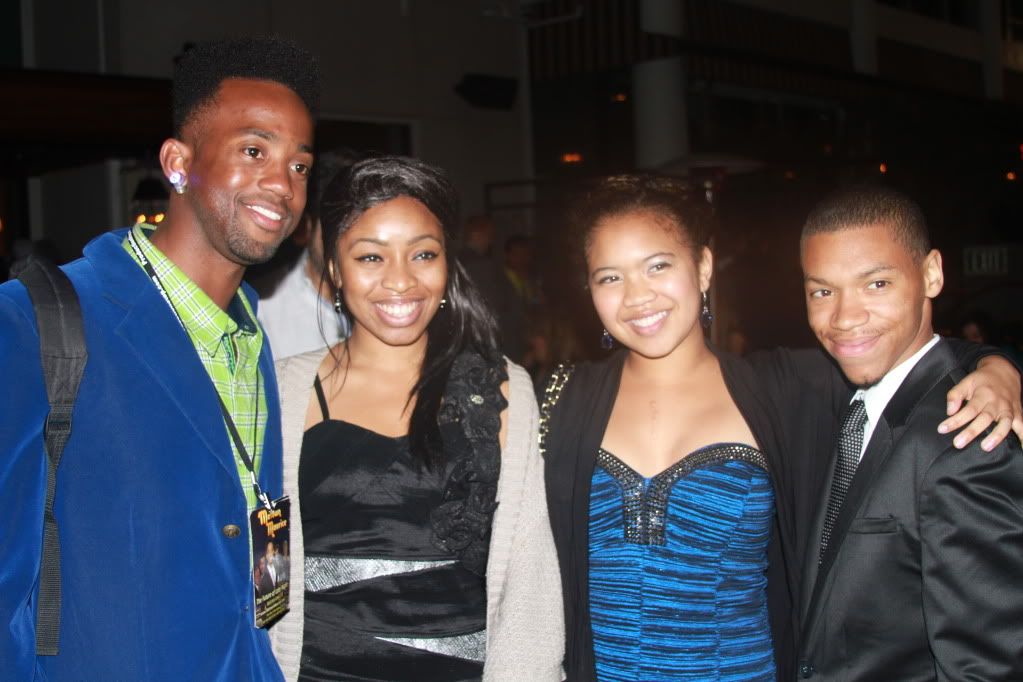 Motown Maurice,....... Chyka Jackson & .....
Chyka Related:
Mid Week Update: Its Cold Outside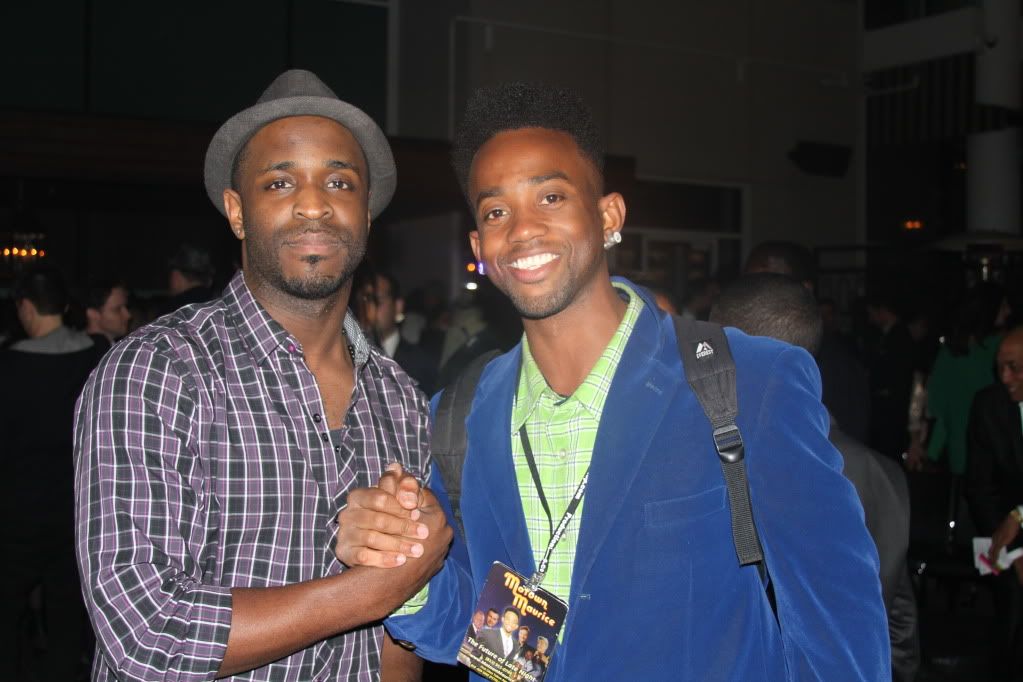 Brandon Perry (http://gcentertainment.net/) & Motown Maurice. Brandon's entertainment company
is responsible for 90's party I went to recently. We didn't met that night but he recognized me tonight.
He also seen my blog post about the 90's party which he thought was good.
Cresha Crea8tive Productions is running the red carpet photography.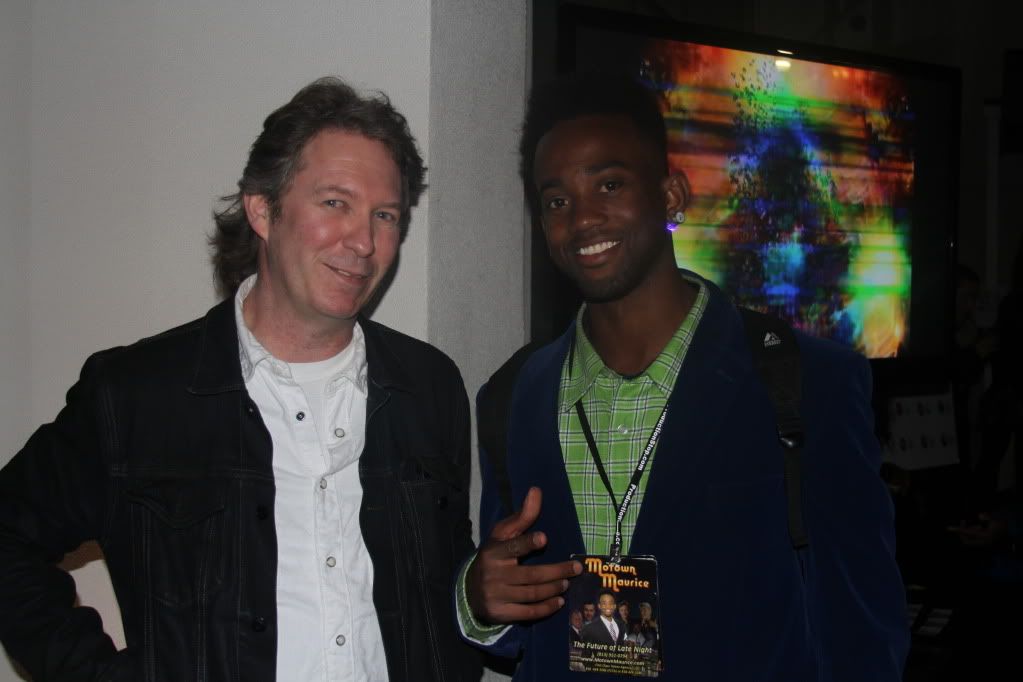 PJ Letofsky & Motown Maurice. I met him at AFM.
Motown Maurice & William Sturtevant
William Related:
Music from Jens Erik, Bonnie Piesse & Mark Hildret
Cresha Crea8tive Productions & Motown Maurice
Cresha Related:
Cafe Chilling
Video # 1
Video # 2
Video # 3

Video # 4
Station Hollywood inside W Hollywood
Final Thoughts
I started off as an extremely high frequency magnet drawing everybody towards me in the beginning of this event. After an hour or so, things started to increasingly slow down. This event and location slightly brought in a different crowd and vibe. This event was more about the live entertainment then anything else. As you can see everyone had a wonderful time. Nonetheless, I interacted with everyone I was suppose to connect with. There is no reason to talk with everybody.
Previous Related Notice Network Event:
Next Related:
Lights. Camera. Fashion Week | Confidential Beverly Hills
As the quest continues...
The Future of Late Night
Motown Maurice