Post Represents: Thursday, February 8, 2012
Less then a week I ago I removed the post
Still the same ain't too much changed
from the Big Things Popping section of my blog and placed it in the Every Disappointment Builds a Foundation section. Was I wrong about doing that. By Monday/Tuesday I received a notice for an audition today. The audition became my best audition thus far n LA. The main reason is because they took a lot of time out to get to know me. It was more like a conversational interview and less of an audition. Nothing like those silly commercial auditions I often attend. I opened up about my quest and they were very interested in my story.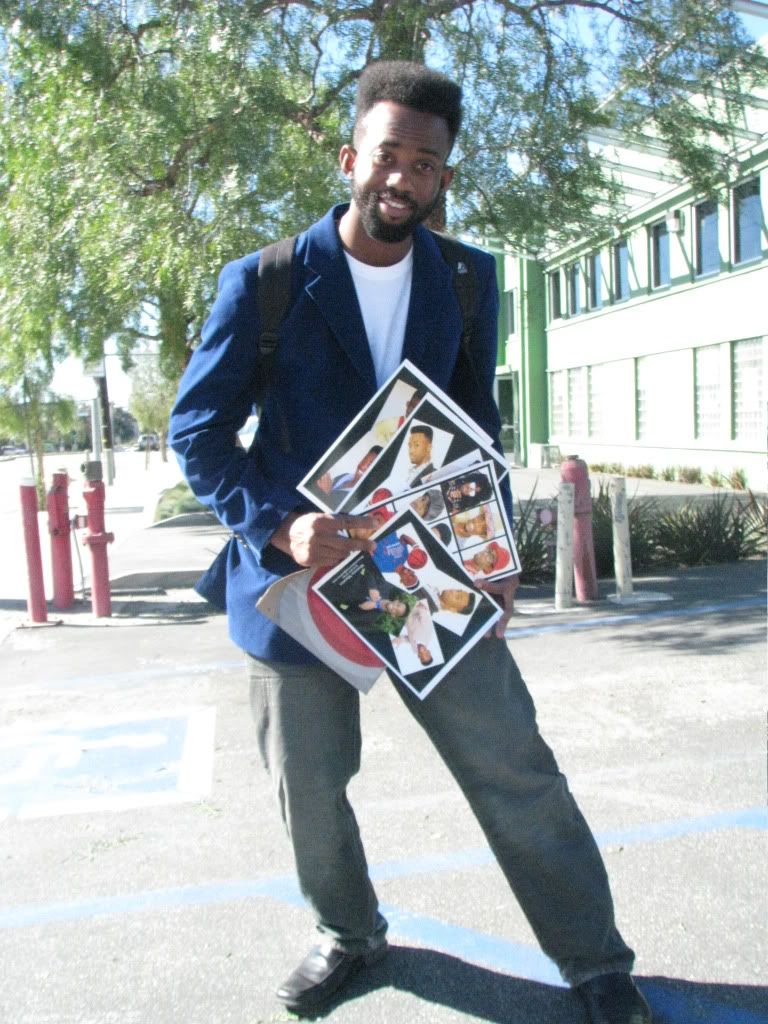 I've never looked so chipper after an audition before.
Video (Post Audition)
Showing off my new collection of head shots and resumes.
Final Thoughts
There's so much more I could share about today's experience but I will keep you all and myself in suspense for now. My ego says I got it but my humility is in control. This will be an awesome platform to grow as a host. Its a Youtube focused production company and their channel picks up several hits. The show I auditioned for as their host will be focused on interviewing musical guests. Popular musical guests such as De La Soul. The potential is abundant and I gave them my best. Now my quest will continue in a forward direction as suppose to.
Feel free to check out the wonderful production studio I auditioned for:
www.MakerStudios.com
Next Related:
Previous Related:
Still the same ain't too much changed
Audition Related:
Audition after Audition - Confessions Vol. 3
As the quest continues...
The Future of Late Night
Motown Maurice