Post Represents: Thursday, June 23, 2012 - Sunday, June 26, 2012
It took me about a year to finally update this post. Mybad! I'm now posting all the photos and pictures on May 12, 2012. There is much I remember and even more I don't remember for some odd reason. Nevertheless, what I do know is this whole trip was made possible by the man himself Michael "MT" Tabuso. I asked for the MT Experience and I certainly got it. As for what happened in Vegas...Let the photos and video speak for itself.
Thursday, June 23, 2012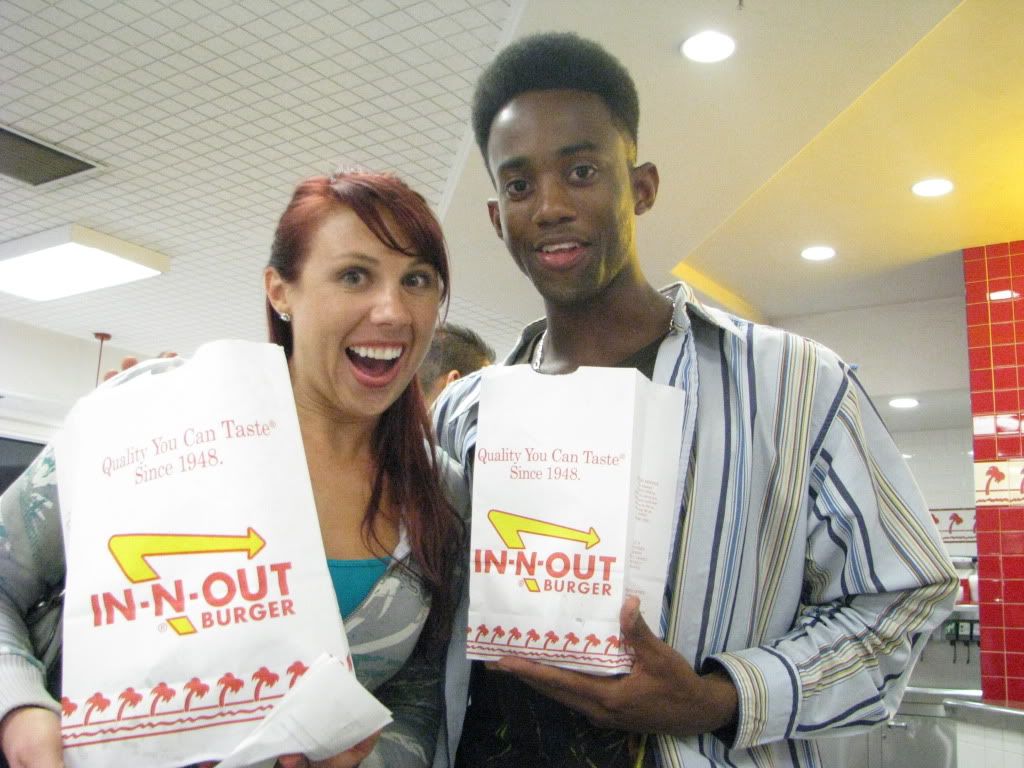 After class at Lifebook Acting we made a stop at In-N-Out Burger to pop my cherry.
This was my first In-N-Out Burger and it certainly wasn't my last.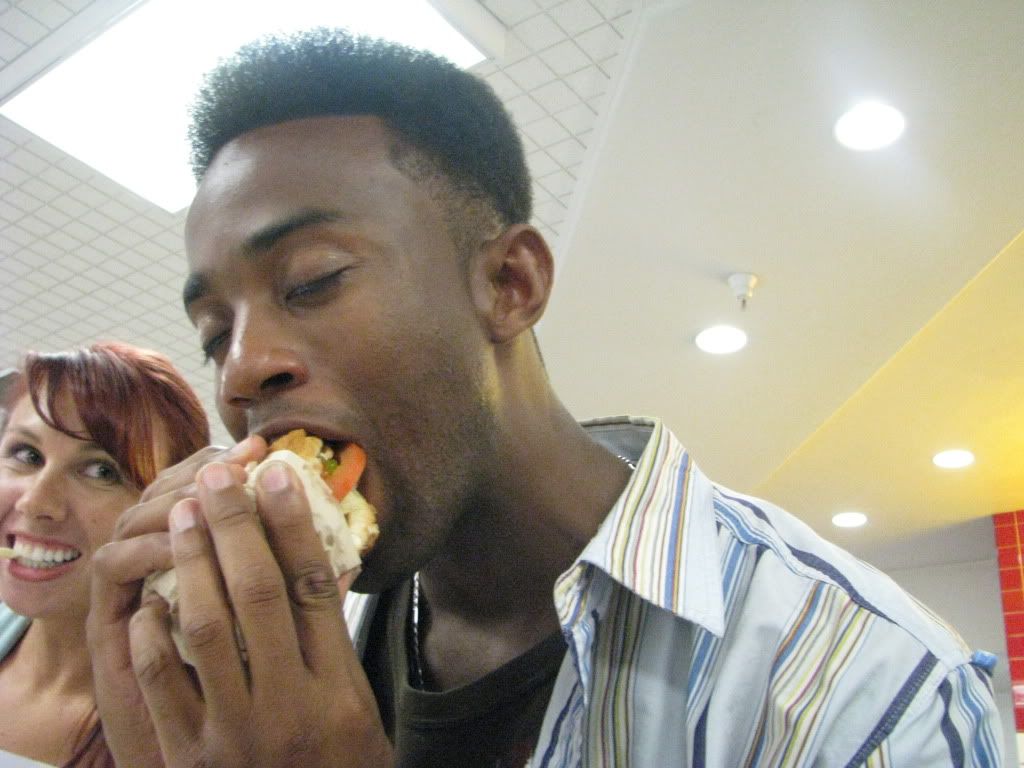 Oh Yes! This is good.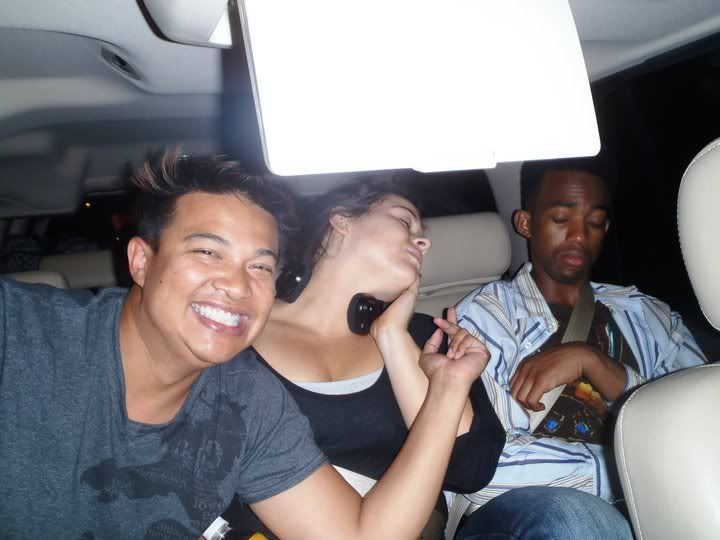 Guys this is not cool.
Ha ha ha you got me. Very funny.
Friday (Morning), June 24, 2012
We shifted a few spots before we officially checking in our room.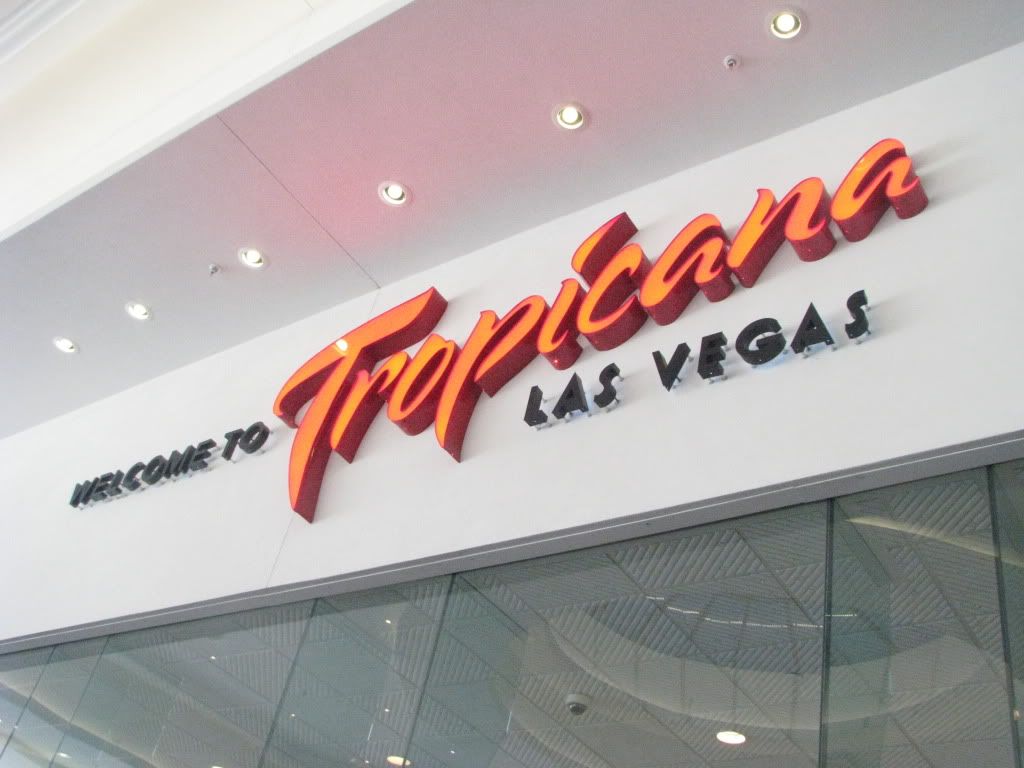 Welcome to Tropicana Las Vegas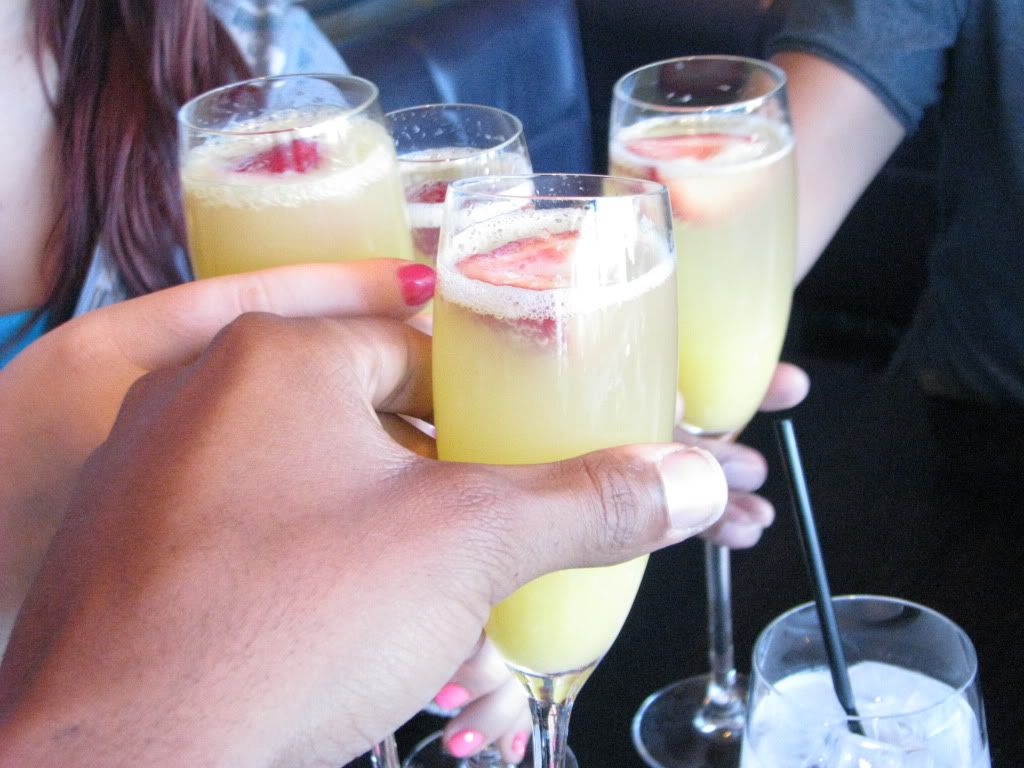 Toast it up everybody. This was also my first Mimosa. (Cherry Pop Number 2)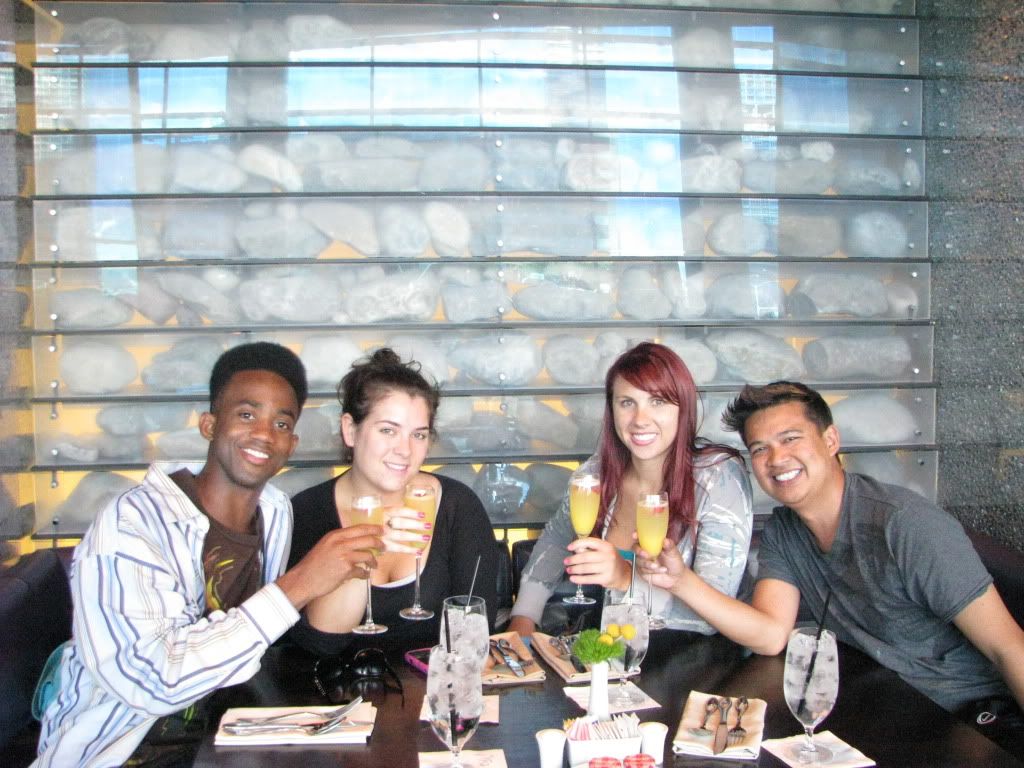 Motown Maurice, Sara Berger, Kelly Shanley & Michael Tabuso
The new "Friends" of Prime time television.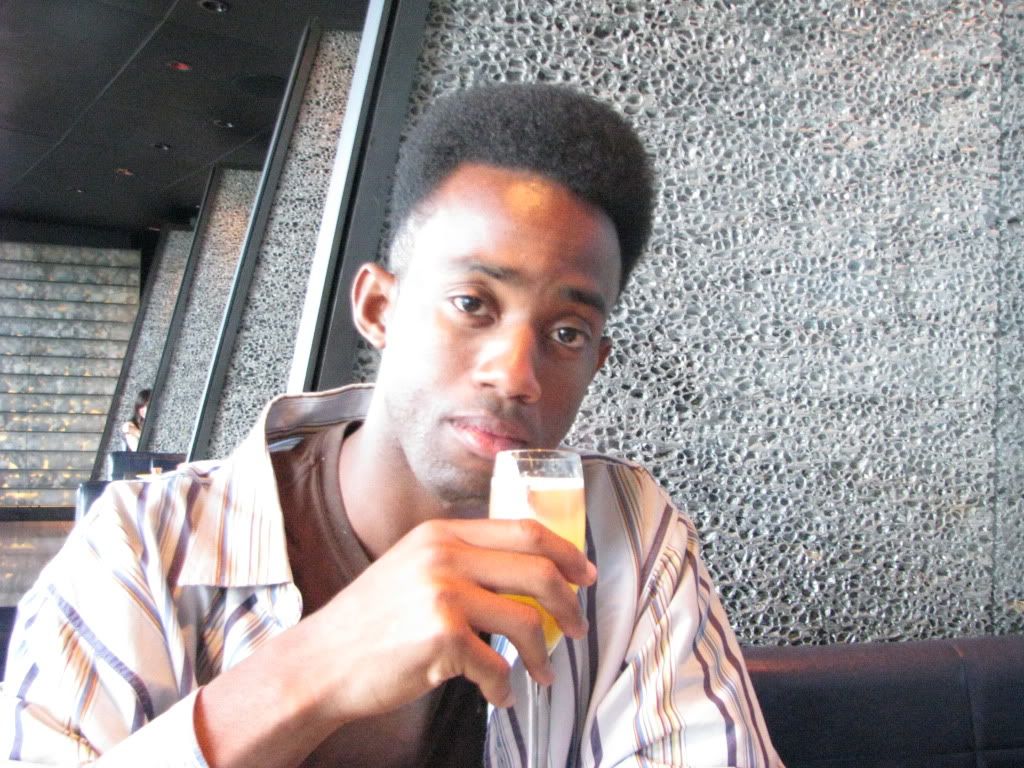 I'm so glad I switched Barbers. My hair looks terrible.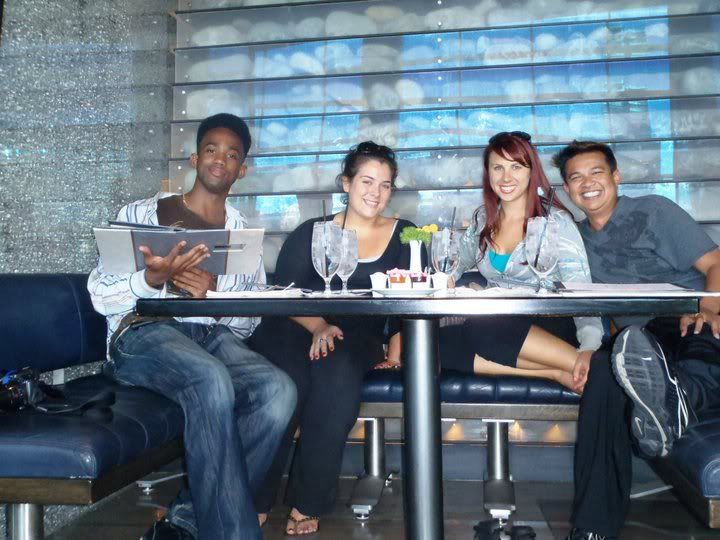 We're such a dignified group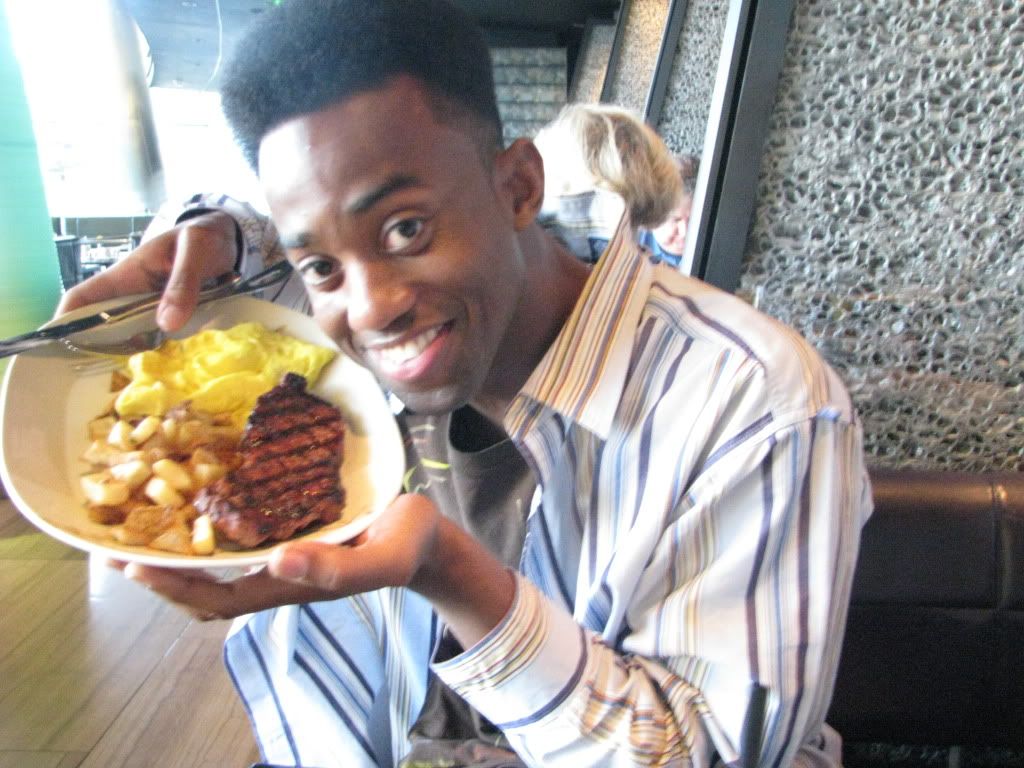 Steak and Eggs compliments of Michael "MT" Tabuso.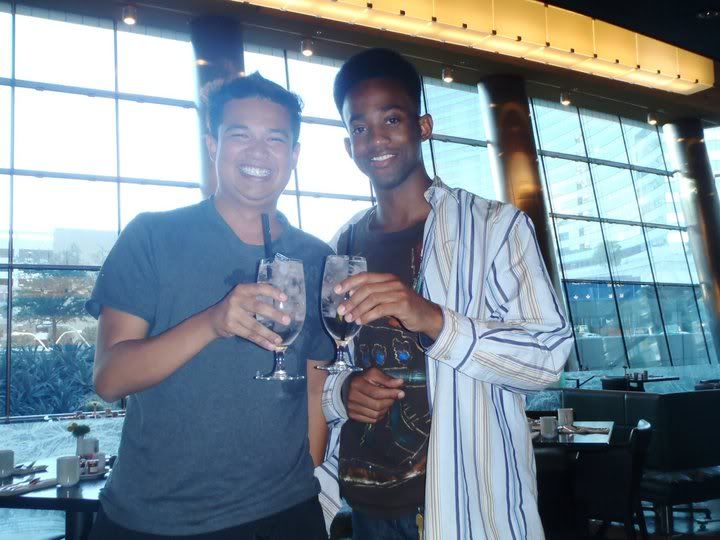 Michael Tabuso & Motown Maurice or should I say Jackie Chan & Chris Tucker
I at least had to get in my penny slots.
(Friday Afternoon) July, 24, 2011 - The First Interview
Marcus Hancock Murray joins the crew. (On the left)
After the photo above, I'm not 100% of the order of what happened. This is what I remembered. I remember going to a pool party and I wasn't allowed in because I didn't have my ID with me. I want back to the room, grabbed another drink and I took a nap.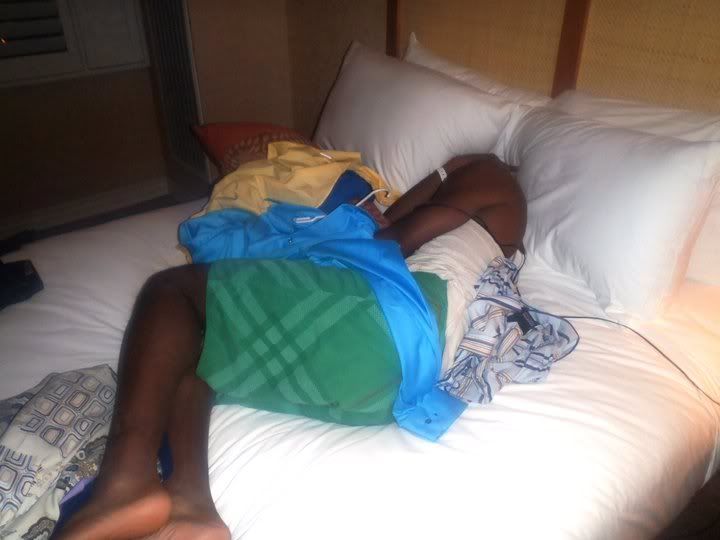 Taking a nap.
Apparently, everyone was worried about me they came back to the room, found me and brought me back to the pool party that I didn't make it to on my own.
I'm having a really deep conversation with Kelly but I don't remember what I was talking about.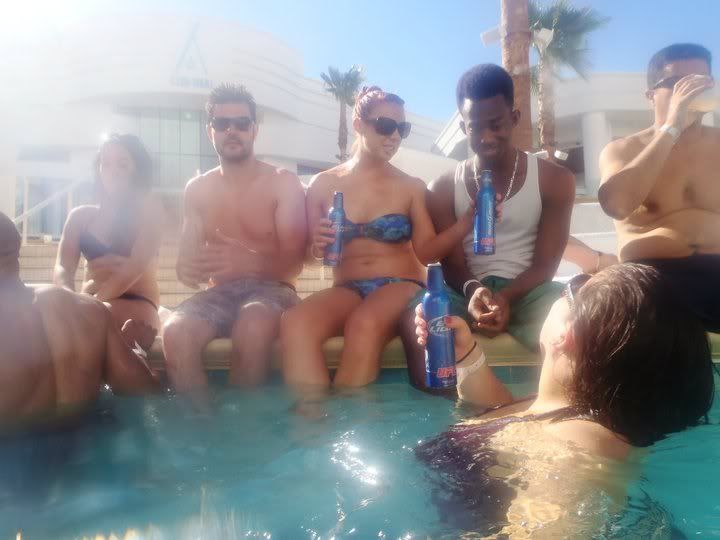 Happy People in Vegas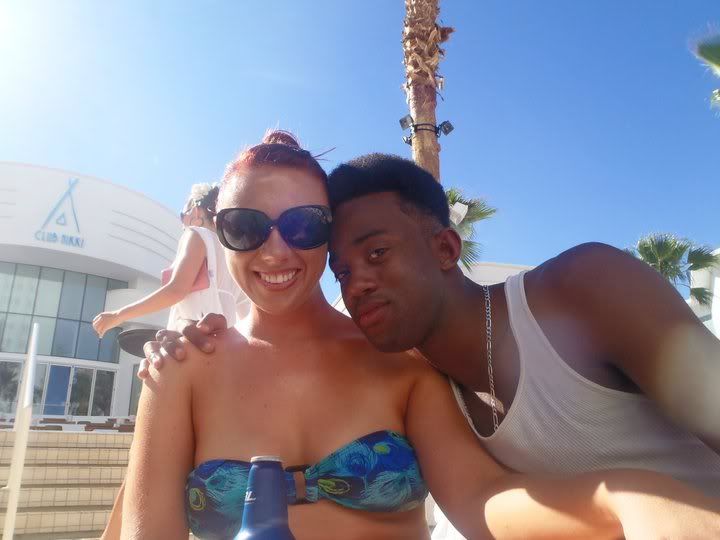 Deep conversation completed.
Apparently after the pool party, I feel a sleep again and missed out on the festivities for the night.
(Early Saturday Morning) - Saturday, July, 25, 2011
Saturday, July, 25, 2011 - Interview with Kelly & Friends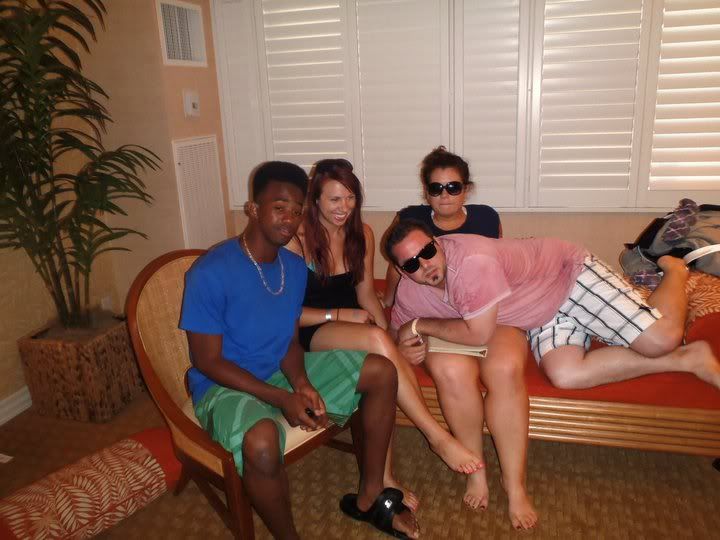 This is a pretty good looking talk show.
(Saturday Afternoon) July, 25, 2011- Pool Party
Motown Maurice & Michael "MT" Tabuso holding it down at the liquid party.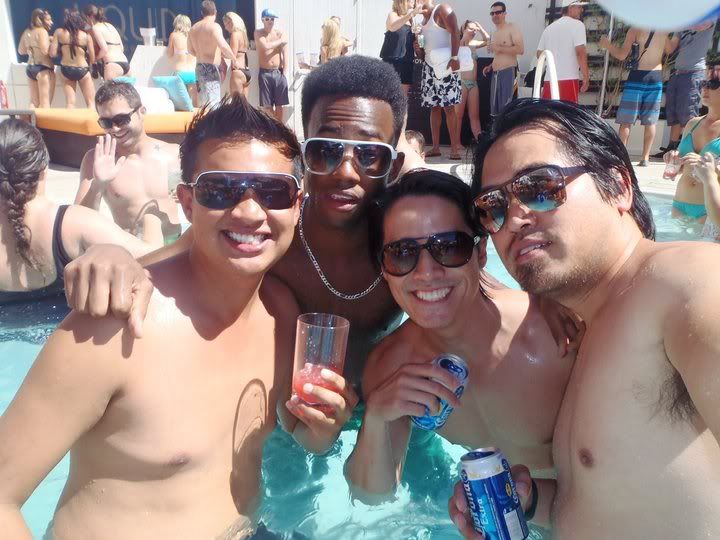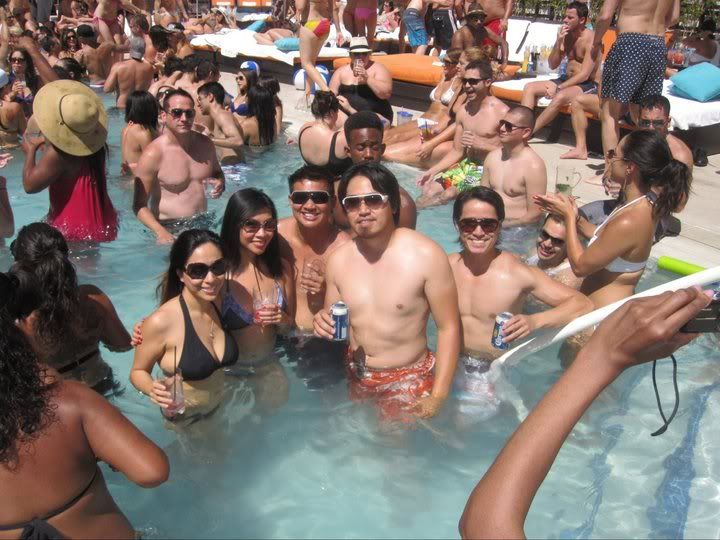 Sara Berger , Michael Tabuso , Kelly Shanley & Motown Maurice
Pool Party Exclusive
Sight Seeing Time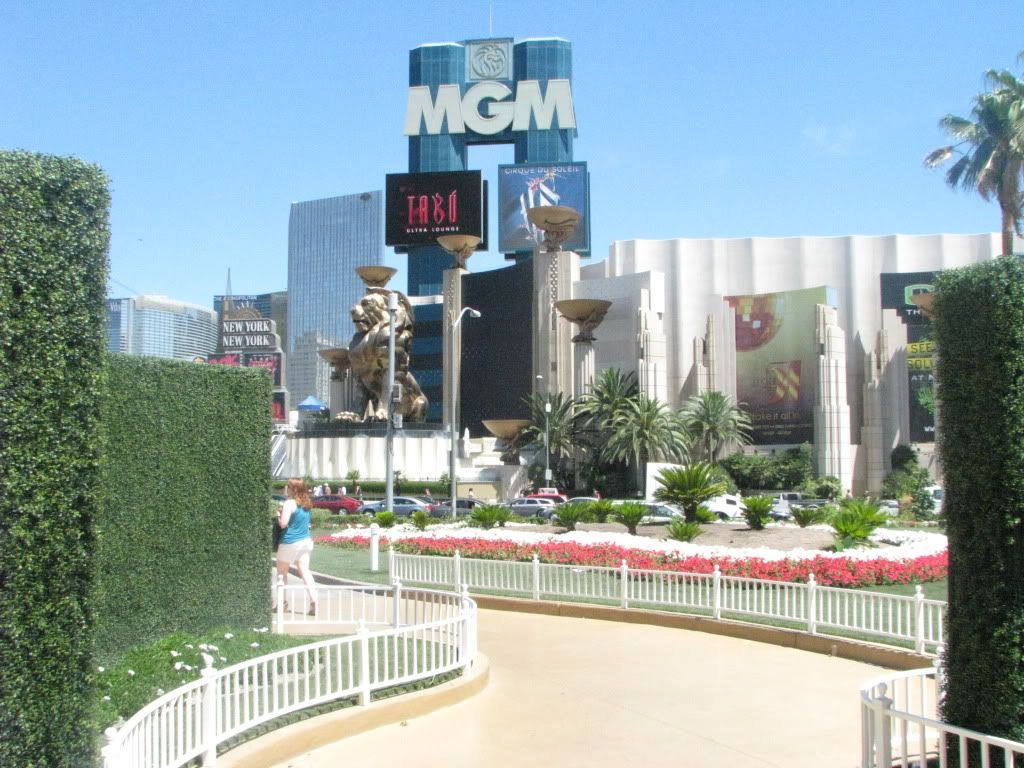 MGM Hotel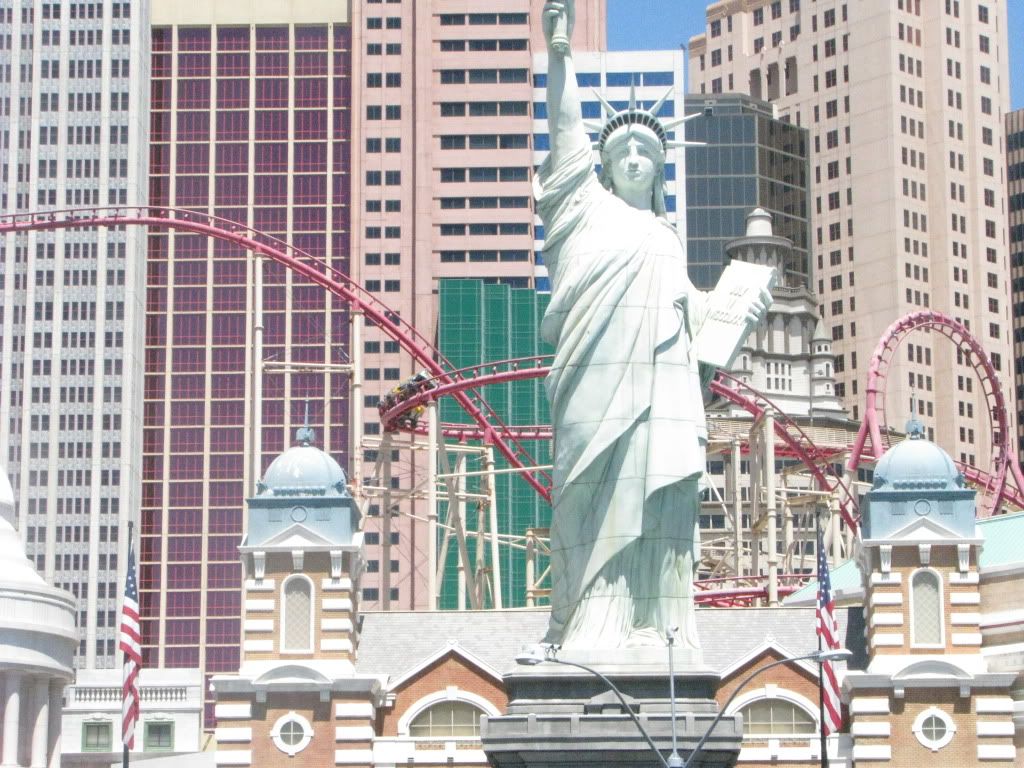 Stature of Liberty in Los Vegas
The Los Vegas Hotel Strip.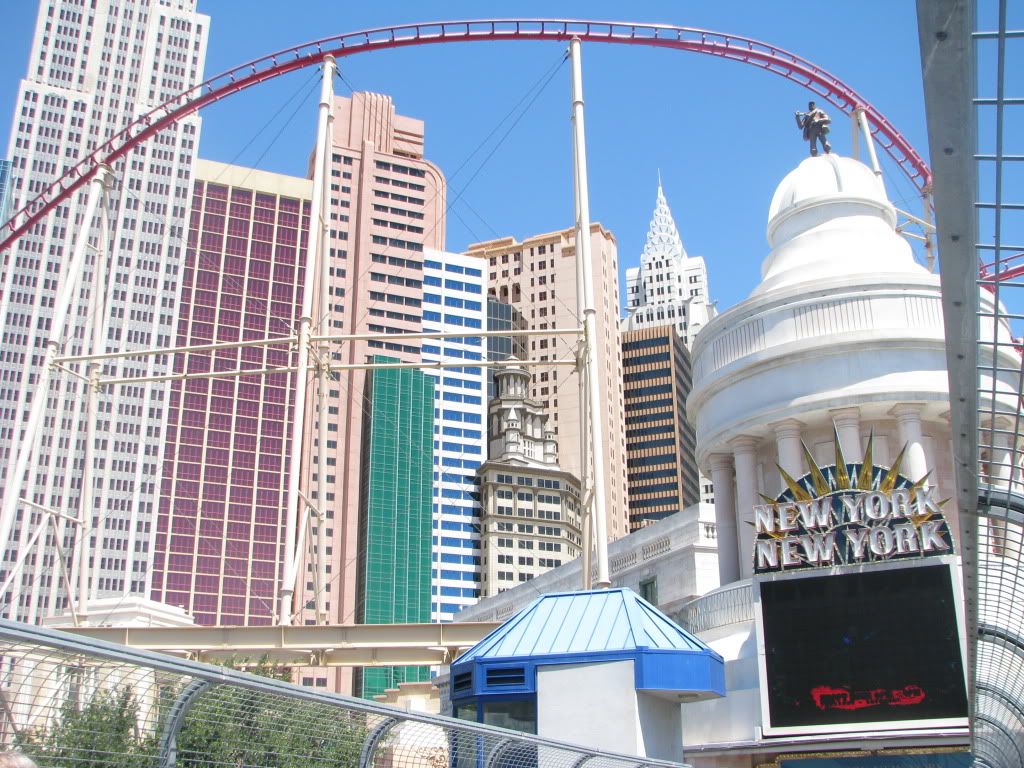 Really. There are roller coasters in front of the hotels in Vegas?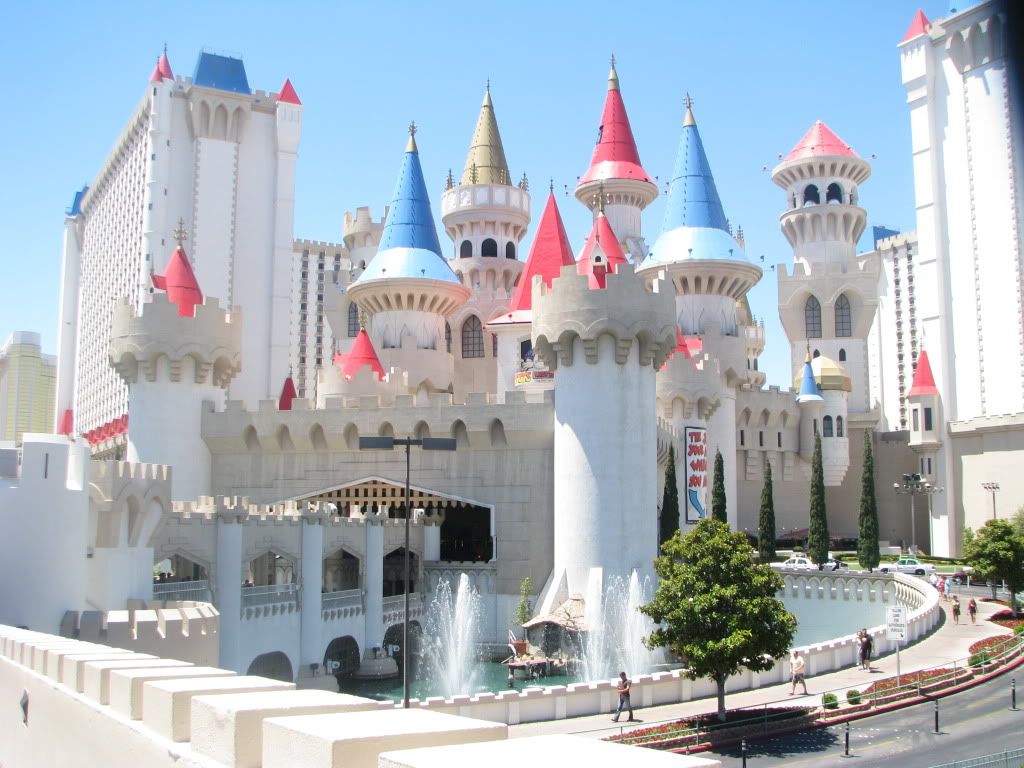 Castle Casino Hotel
Saturday Night
Saturday Night Dance Fever
Motown Maurice & Michael MT Tabuso looking dapper.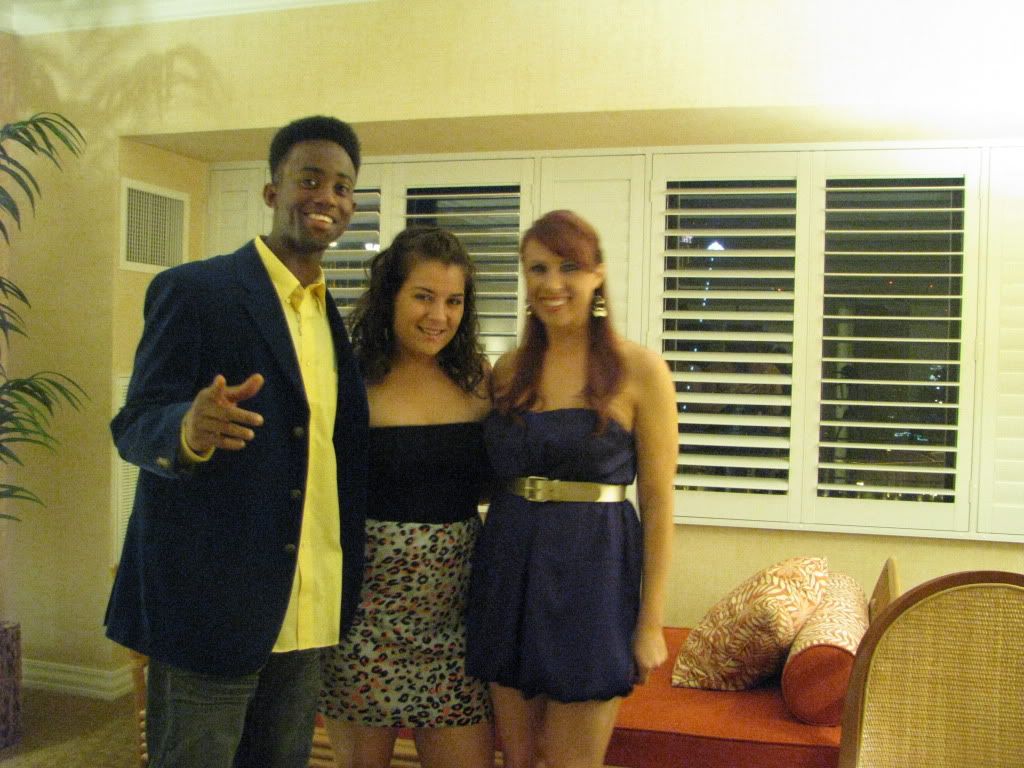 Motown Maurice, Sara Berger & Kelly Shanley looking dapper.
Television networks are you blind? You got a show here.
Happy Birthday Sara
A Question for Jojo
More Questions
The Party Squad Has Arrived
Toast It Up Part 1
Toast It Up Part 2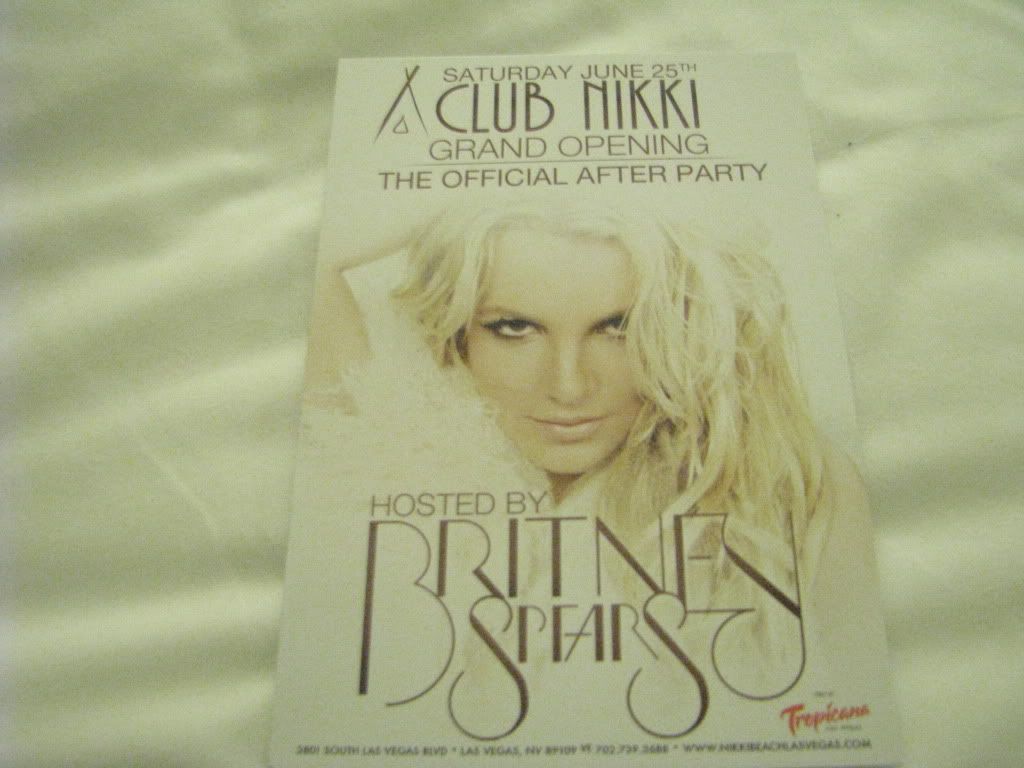 Club Niki Official Grand Opening Hosted by Britney Spears (Hotel Tropicana)
What Happens In Vegas...
Arriving Back on Sunday
Final Thoughts
Again, this Vegas Adventure 2011 was all made possible by my good friend Micheal "MT" Tabuso. It was an experience to remember, even though there are parts of the trip I don't remember, lol. MT, thank you so much making this happen and inviting me along. You certainly know how to party. Its going to take a few more trips to Vegas before I graduate to your party level but I'll get there soon enough. I've haven't been back to Vegas since but I'm sure I'll return again in the future.
As much as I enjoyed the experience and the scenery, being able to get away and sleep on a real bed for a change was a blessing in its own special way. Again, MT thanks for looking out.
As the quest continues...
The Future of Late Night
Motown Maurice