March 23, 2011, yesterday (day 184) marked the last day of the free acting class I started on
week 24 day 164
Read
:
...Some of The Best Things in Life are FREE
Those that know me, are aware that I wouldn't end this chapter without taking a picture. There are a few other people missing because they couldn't make it unfortunately. Fortunately the couldn't make it because they had an audition to attend to. Hopefully, I'll get a picture with them later and come back and post it.
There were a lot of great moments today. The best moment was when the whole class presented our teacher with a few personalized thank you gifts. The way it happened was classic. I literally thought of the idea seconds before. I interrupted the class and told Mr. Allen Levin that the class worked on a scene together. Since I didn't have time to tell the class I'll be calling them all on the stage most of them was looking at me crazy. We all basically did a improv scene called, "Weeks, Months & Years After The Class." The premise was that we were all successful in our careers because of the class and we finally met up for our potluck. Within the skit we talked about our success and realized that we never thanked our teacher, Allen Levin.
As a result, we jumped into a huddle, I ran in the back got the gifts and then we presented it to him. I think it turned out pretty well. He wasn't expecting it and was very thankful.
This last class was a great and marked the beginning of a new chapter in my quest. I'll be attending the
Thursday's classes
now. Check out the pictures below.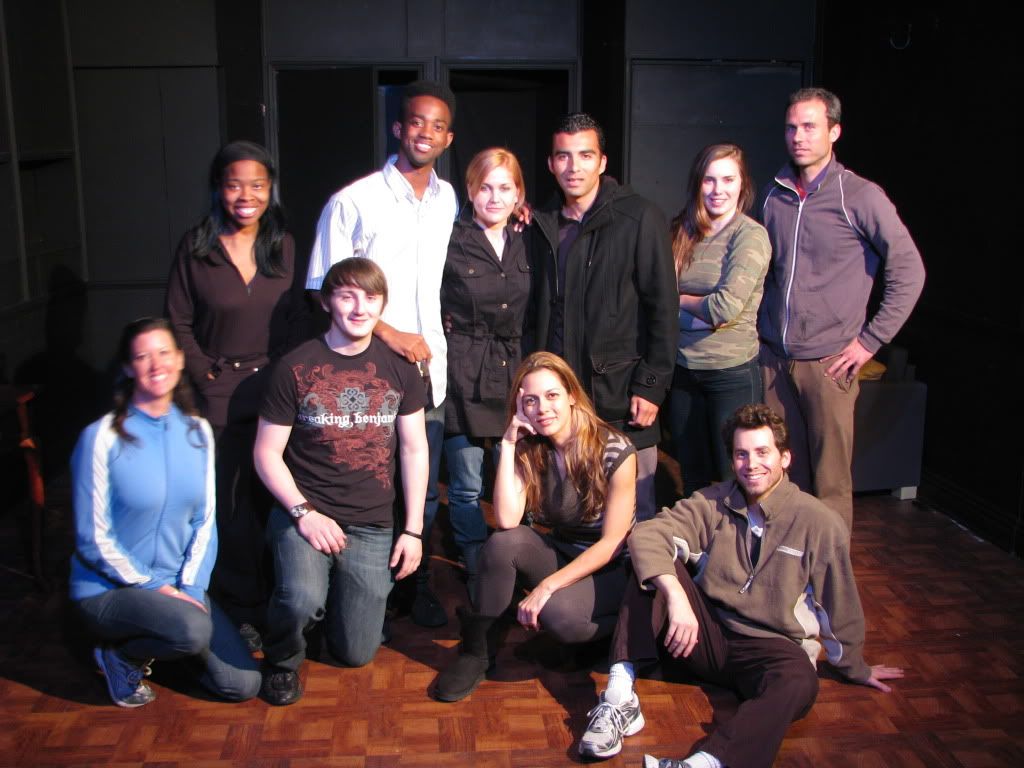 The Space Acting Group 3 featuring Motown Maurice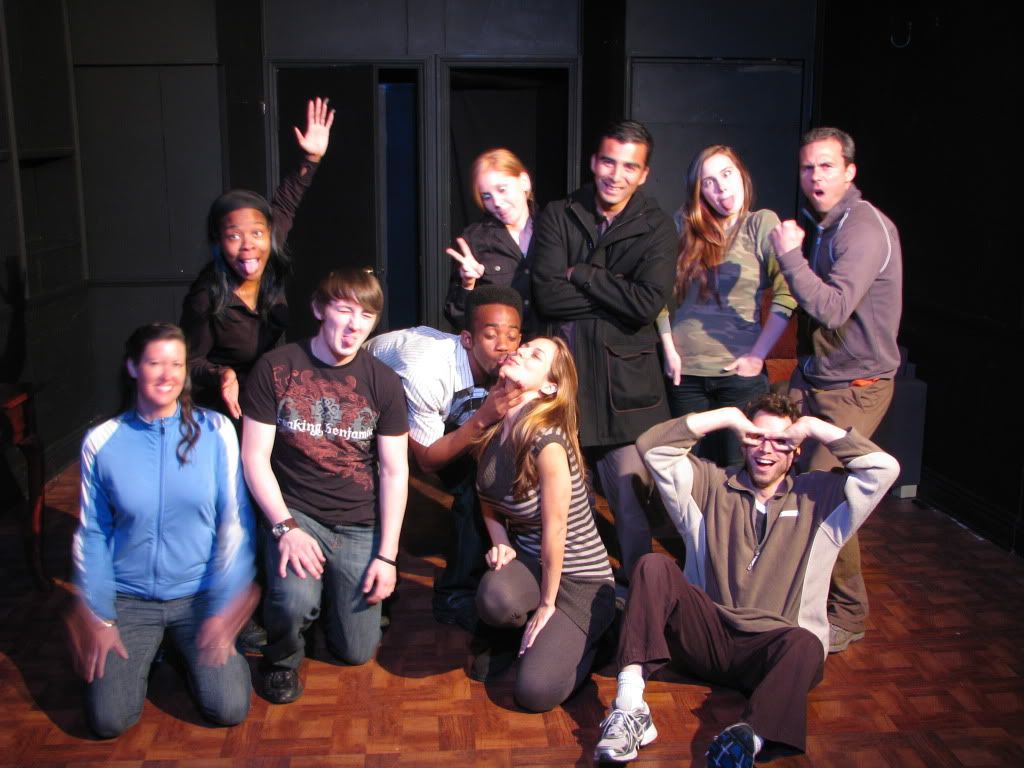 Allen Levin's The Space Acting Group 3 featuring Motown Maurice.
These 4 free classes when by so fast. For those of you who missed the opportunity, don't worry Allen Levin will be offering more. You can contact him here
winningactors@gmail.com
and tell him Motown sent you. Don't forget to mention my name.
As the quest continues...
The Future of Late Night
Motown Maurice