Believe it or not but The Pursuit of a Limitless Entertainer was a new name I considered giving my blog. Not because I was drifting away from my quest. Never that. I was considering changing its name because I was getting ready to add The X-Factor as a new directional path.
This past
week
, I was the X-Factor in pursuit of becoming The X-Factor of America. At first it was
Worst Case Scenario
but as the days began to draw closer it become the best case scenario. Call me delusional or call me crazy but I made a strong choice to win Simon Cowell's X-Factor. This past
week 27
I was indulged in the process of becoming the X-Factor. I even told people that I am The X-Factor.
Many curious people would respond by saying, "You sing too?" I would respond by saying "I'm an entertainer." In deed, I am. I wouldn't consider myself much of a singer but when you package everything I do and desire it all classifies me as an entertainer. Since my
9th in LA
I started to specify my identify and over 180 days later I'm confirming myself as an entertainer. I new that before but I'm saying it with confidence now.
I'm not a singer but Simon himself did say you don't have to be the best signer to become The X-Factor. Which is why I pursued this competition. There are certain songs I can sing very well. Not all, but I know how to choose the right songs for me. In addition, to all the things I accomplished during
week 27
I was singer, practicing and preparing along the way. Everywhere I went I was singing and focusing on the prize.
I could literally see the prize in my mind. The vision of victory was clear and I could taste it. This might be funny to you but I my primary song of choice was
Harry Belafonte Day-O ( Banana Boat). Simon said to be different and original. I figured no one has ever sang that song in that contest before and so I'll hit them the Banana song. Throughout week 27 and process, I changed my primary song once and I debated on a few other songs I liked such as:
* I-R-I-N-A by Ryan Leslie
*
Love Letter by R Kelly
*
Feel Like Makin' Love by D'angelo
*
and Feelin Hot Hot Hot!
At first I categorized my specialization genre of music as Neo Soul/Soca/Caribbean. Towards the latter part of the week I maintained my focus with Soca/Caribean. A category not represented at these contests. Beside I sound very good in songs that require an accents.
I told a few people what I was doing and they all encouraged me. They probably thought I was crazy but they encouraged me. When I decided to change my primary song
Harry Belafonte Day-O ( Banana Boat)
my friend Cassandra encouraged to stick with it. At the same time, we advised to learn 2-3 songs for the audition just in case we were asked to sing another. Either way, I was prepared.
By Tuesday (
day 183
) my initial plans were canceled which allowed me to go clothes shopping. Looking top notch is also an important factor for the X-Factor so I planned to look the part. However, just being able purchase anything new for the show its miracle of its on. During
week 24
(mostly likely) or
week 25
my mom surprised me by sending me a credit card with my name on it. I don't think I wrote about it in the blog because I didn't plan to use it. Based on how bad my credit is right now that's a real life oxymoron (
No Sacrifice No Victory
).
I told my mom thank you but I have no intentions of using it. My mom mainly wanted me to use it for food and emergencies. Well, since I declared myself as the X-Factor I had to look like the X-Factor. Which is why I had to use the card for the prefect attire.
I purchased all my clothing from two stores on Hollywood Blvd and I did a good selecting a fit. I had all kinds of ideas for clothing themes but I settled with a colorful theme.
On Wednesday
day 184
I even considered coloring my hair for extra flare. Don't worry, by the next morning that idea was cut.
Motown Maurice tries hair coloring. Epic fail.
I was so serious about winning this contest I took vocal lessons on Friday (
day 186
)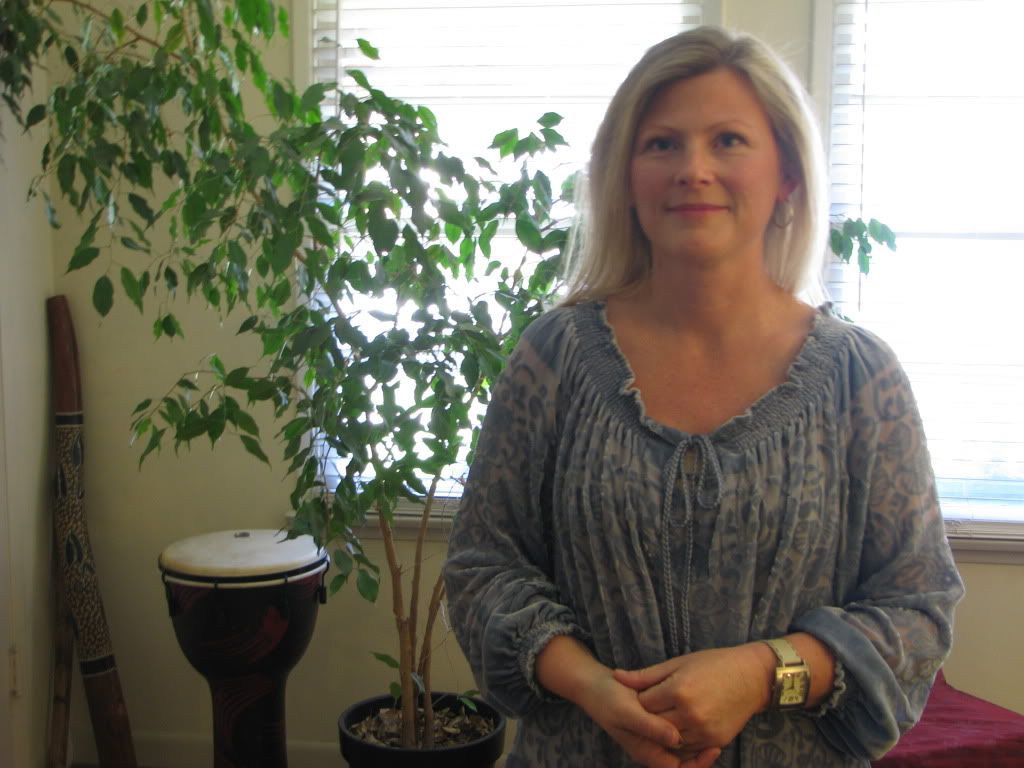 Motown Maurice vocal teacher for a day. I found her on Craigs List last week on
day 179.
I tried to take a picture with her but the batteries on my camera went dead.
West Los Angeles Voice & Piano Instruction
Saturday, March 26, 2011 (X-Factor registration)
They created a two step process for X-Factor. The first step is registration the day before. Registration started at 6am and I arrived just after 5:30am thinking I was on time. I was on time until I arrived and saw a parking lot full of people. I couldn't believe how many people were there. It was in for a long ride until I noticed a weak spot in the system. When the lines finally started moving around 7am I took a bath room break and then followed one of the big groups that was in place to get their wristband and ticket.
I'm really proud of myself for making that happen. I might of been in line for another 4 hours or so if I didn't sneak in. I had to do something because I had be at
You Against The Audience
in the early afternoon.
Tune into
The Pursuit of a Limitless Entertainer Part 2
to find out what happened next.
Previous Related Post:
X-Factor Exclusives (Saturday)
Next Related Post:
X-Factor Exclusives (Sunday)
As the quest continues...
The Future of Late Night
Motown Maurice