Post Represents: Tuesday, May 3, 2011
I truly had no intentions of attending another LA Casting Networking Mixer but the night before it was brought up in conversation and once again today. I slid through most of the day not even thinking about it until Imani (In the photo below) mentioned it when I randomly saw her while I was on Sun Set Blvd on the way to Subway. I had a busy day but I was already out and about so I figured why not.
The last time I attended was on
Day 198 Tuesday, April 5, 2011.
My predictions on when I would retire this chapter has been wrong. I won't brother predicting anymore. I'm realizing its not always good to make predictions. Its great to set goals but no one can control when its "Your Time."
I'm always looking for opportunities to grow and begin new chapters. When I begin to become unavailable it shouldn't mean I won't even return again. I may have said that or giving that impression before. I had that attitude about never being a part of a music video again previously.
The correct way to address things that I grow out of is to anticipate being apart of these type of things on a higher capacity in the future.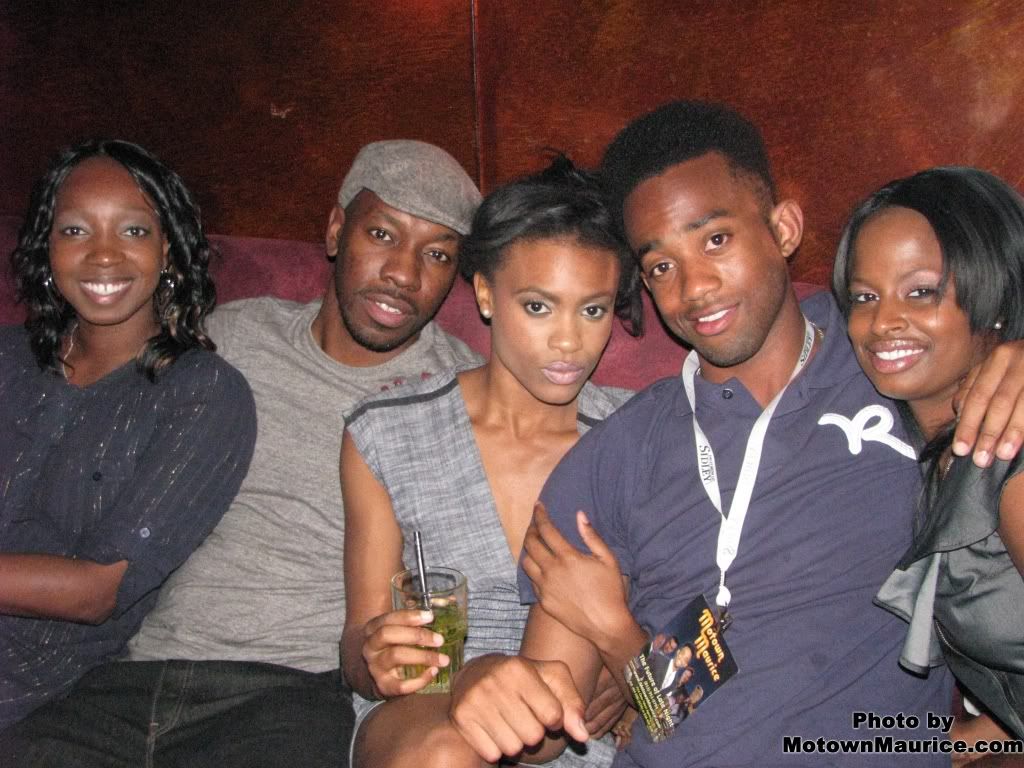 La Niece, Comedian Trey Elliot, Imani, Motown Maurice & Eric
Without stating any predictions I know my life line here is near for many reasons. I'm not even enjoying the open bar anymore. The last time I thoroughly enjoyed the open was on
Tuesday, March 8, 2011
. For some reason the alcohol hasn't quenched thirst lately. Do note I only drink at open bars. I never purchase.
Another reason took place around when I first arrived. I put some of fliers on my table, got up for a brief moment to get my one and only wine drink. Then when I returned this guy was using my flier as a drink coaster. Then nerve of him. He introduced himself to me and shook my hand, realized it was me and apologized.
Furthermore, in my opinion there isn't much serious networking going on. Most people focus on the drinks more than conversation. Of course no matter what anyone else does I always benefit out of any environment. Just meeting Comedian Trey Elliot was beneficial for me. I have to start getting popular in the comedian community sooner than later.
As the quest continues...
The Future of Late Night
Motown Maurice