Post Represents: Thursday, May 26, 2011
Since
Day 219 Tuesday, April 26, 2011
I've been meeting with a cast of 6 others to rehearse a scene from the show Friends for our
Lifebook Acting Class
. Exactly one month later countless amounts of rehearsals later we finally performed the piece. I must say it well worth it. I'm sure I appeared distant sometimes to the cast and at times I was. Only because my mind has been really bubbling lately. I'm having visions and they are getting clearer.
At the same time while I was battling to keep my mind focused, I was observing important details/elements of putting together a scene. For example, blocking. Blocking lays out what your going to do, where your going to go and gives you a purpose throughout the scene.
Exclusively, on this blog check out this fantastic scene from Friends. Its entitled "The One With The Sister." Yours truly is playing the role of Joey.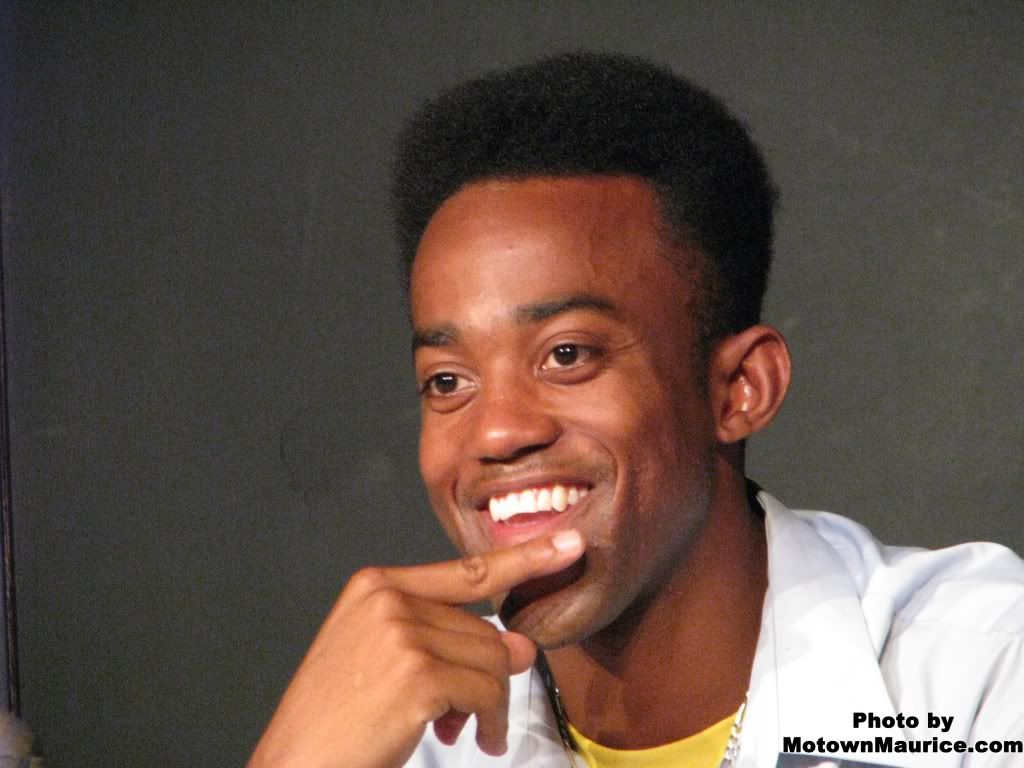 Motown Maurice smiles from performance critique.
The cast gets there critique
Motown Maurice and the cast is thinking. I think we look better than the real Friends cast.
Kate, Motown Maurice, Linna, Matt, Kelly, Tamara & Michael
See more pictures at
www.Facebook.com/LifebookActing
(Look under Thursday May 26, 2011)
My Critique
Although my part was small it many ways it was just as important as the others. There were a few things I should of reacted to in the beginning such as the kiddie table they put me at. My acting teacher Allen, also told me I need to work on my belief. He said, "I know your going to be the future of late night, I know it, but we have to work on your belief in some areas."
I completely understood. Some of the things I do are prefect for late night television and/or certain types of comedy however, I have to embrace the reality of acting. He's right. When I'm on stage I automatically want to use so much energy but it doesn't come off believable in a scene where the audience is looking for belief.
Another thing he suggested was that I could of used that chicken bone I was eating as a microphone. I immediately thought, "Why didn't I think of that before." Over all, we all did great and hopefully we'll do it again. Maybe even as a showcase piece.
Final Thoughts
I can't complete this post without giving props to Kate for organizing this huge endeavor. Most class scenes involves 2 people on average. Your lucky if you see a scene with 3 or 4 but our scene had a total of 7 people. I've organized somethings in my days but I have never organized a group of actors. That's totally different type of beast. Without a doubt, I know it wasn't easy getting us together throughout the weeks but Kate pulled it off. Kate I tip my hat to you for your leadership with this scene. Thanks for making it happen for us.
As the quest continues...
The Future of Late Night
Motown Maurice