Weekly Video Review Here:
This video review was horrible. My apologies. I don't fully express myself well when I'm walking around with the camera. As you noticed my eyes are everywhere. I like to beware of my surrounds then to be completed focused on the camera in situations like that. What I would like to reiterate is what has become clear and obvious. I'm not talented. I'm a goofy looking guy with a sickening work ethic and a highly developed imagination. Over time, I've considered many aspects of life and I've embraced several aspects of the entertainment industry. In conclusion, I'm not fit for anything else other than to be a late night talk show host. Terrible audition after audition, its proven and reaffirmed. In the mean while, during this "Period of Patience." A period I'm oh so familiar with (Even with experience I don't like it and I never will like it). A period in which I have no choice but to embrace this Temporary Fish Out of Water Complex. That's exactly what I've been trying to express this whole week and the right words didn't come to me until now.
Theme Instrumental of the week here:
Sunday, July 15, 2012
Video (A) Here:
Video (B) Here:
Monday, July 16, 2012
Read Post:
Entrepreneurship is...
Video (C) Here:
* Hung out with my first roommate/guardian angel. She invited me for a bite to eat.
* Attended Free Monday Night Improv Class
Tuesday, July 17, 2012
Audition: GREE
Message:
Cool audition with my friend Mariko! Please confirm and if you need a time window, email me and I will get you one. Thanks!
My Representation:
First Class Talent
Audition Time:
7/17/2012 10:10:00 AM
Role Name:
#4- African American Male & Female 20's-30's
Description:
Healthy, Funky, Edgy, Could be in a GAP commercial or Without being too model-like might be in a Benetton commercial.
no one under 20-21 please
Wardrobe:
GAP/BENETTON-ISH...hip...funky
bring the head shot that was submitted please
Casting Director:
Mariko Ballentine Casting
Audition Location:
On Your Mark Studios
Audition Address:
13425 Ventura Blvd 2nd Floor Sherman Oaks, CA 91423
In front of On your Mark Studios

13425 Ventura Blvd 2nd Floor Sherman Oaks, CA 91423
Casting Director Mariko acknowledged me by name again upon arriving into the room and she even asked me where was my flashy lit earrings before we started. I told her, "I didn't think it was appropriate for this audition." Her response was, "The lights are always appropriate." Mariko also had a unique approach to this audition. An approach in which I've never seen before. At least I've never seen it as fast as she composed it.
After myself and about 5 others answered questions about what game apps we like to play with in our phone. Mariko told us to leave the room and if she returns with our head shots that means we can go home. She basically did a call back in the matter of mins. I got the call back. The next session just involved us playing with our phones. I haven't heard back since.
Mariko Relate
d:
Nissan Japan Only Proclaimed
Wednesday, July 18, 2012
Read Post:
Mid Week Update: Was It Too Easy?
With a invite from my friend Kyriaki, I made a return to
Monkey Butler Improv School
.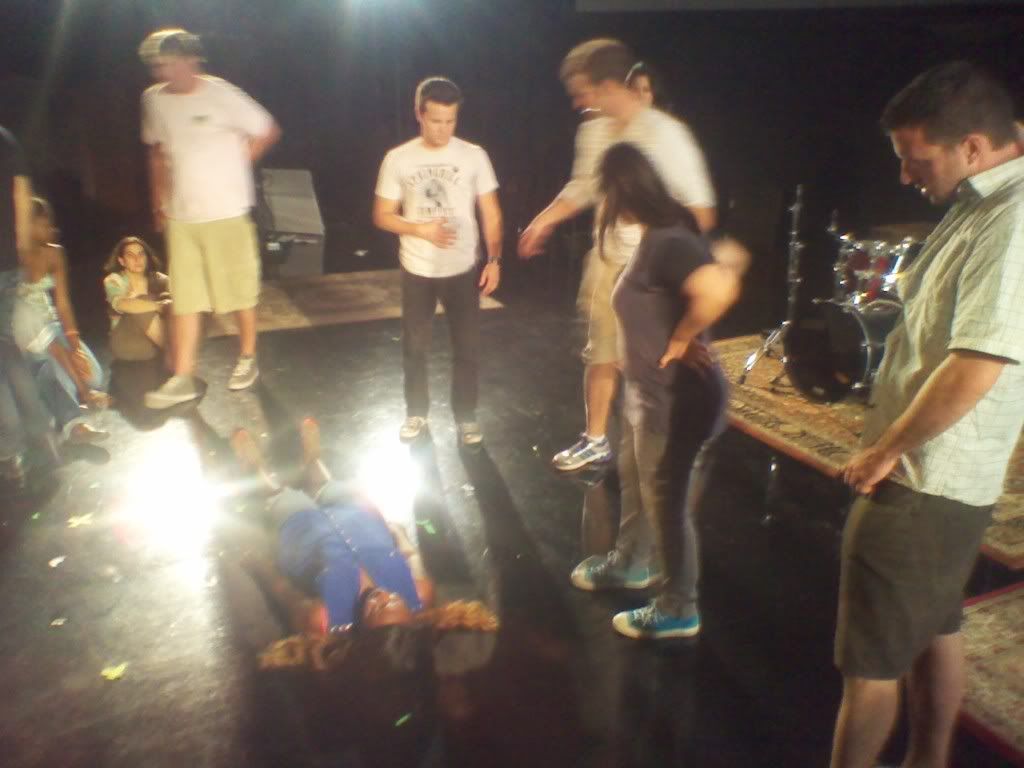 Monkey Butler Improv.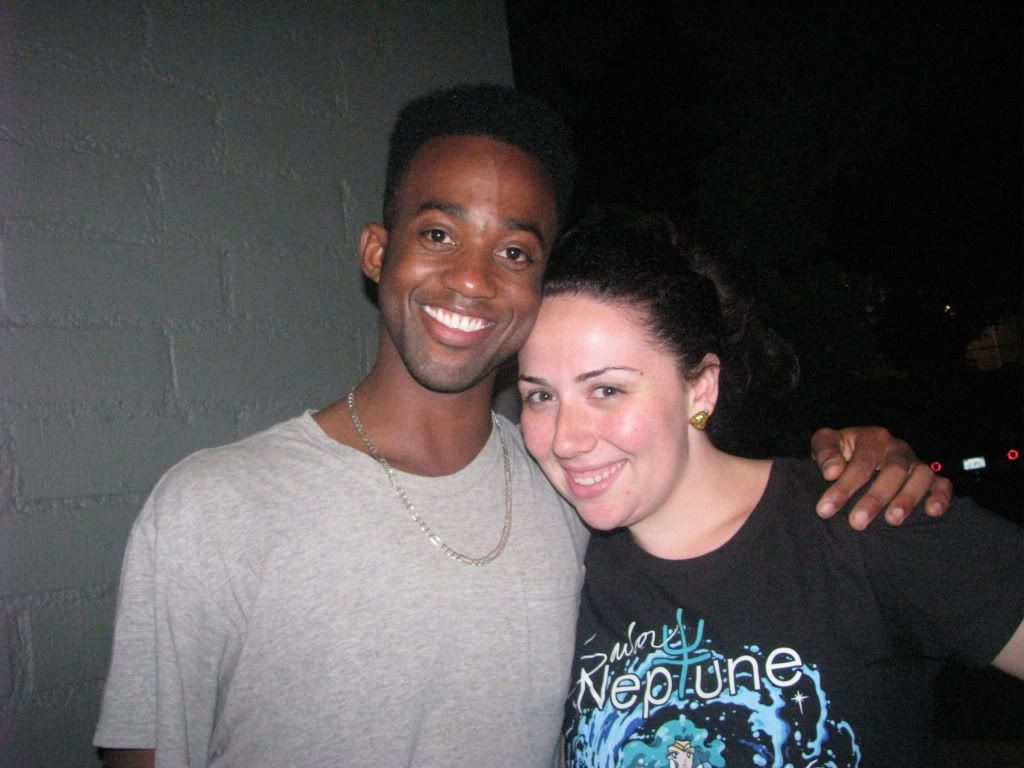 Motown Maurice & Michelle Moreno
Its been over a year since I attended a Monkey Butler Improv class. When I started last year, I was simultaneously informed that that specific chapter will be closing in 3 classes. I believe my schedule since then increased which is why I didn't attend any of the other chapters at different locations. I don't have any photo graphic record of the classes I attended but here are the dates of the days I attended:
First Class:
Thursday, January 13, 2011
Second Class:
Thursday, January 20, 2011
Third Class:
Thursday, January, 27, 2011
The brightest side of my return my surprising reunion with my first Monkey Butler instructor, Michelle Moreno. It was a glorious yet brief reunion. Michelle, who is a huge Conan fan was giving my official approval to still have Conan as her top favorite when I claim my throne in late night. In appreciation of my consent, Michelle said, "Thank you, my favorites will then be Conan, Motown Maurice followed by Jimmy Fallen. :-)
Thursday, July 19, 2012
Video (D) Here:
Friday, July 20, 2012
Audition:
NFL - Kathy Knowles Casting
Message:
she keeps calling you back! good luck-no sides
My Representation:
First Class Talent
12:00:00 PM
Role Name:
Shop Man
Description:
SHOP - CALVIN'S JERSEY:
Man 25-35. We're looking for a real guy. Not your typical All-American frat house type of fan that you'd see in a Bud Light commercial. Good comedic actors
Wardrobe:
casual
Casting Director:
Kathy Knowles Casting
Audition Address:
1216 5th Street Santa Monica, CA 90401
Video (D) Here:
* 3rd addition of my Upright Citizens Brigade Improv Class.
3rd class of Upright
Citizens
Brigade Improv 101
Audition Time: 5:30:00 PM - Role Name: Segment Host
Description:
LEGAL 18 TO PLAY 15-18. LOCAL LOS ANGELES TALENT ONLY. We are looking for outgoing, fun, confident, appealing hosts who are able to hold their own in a conversation. Need to have infectious energy and be able to talk to anyone with ease, including celebrities. Improvisation skills and a sense of humor a must. Must be genuine, comfortable, confident, family friendly and be able to relate to kids and parents. All hosts must be able to memorize copy as well be able to interview others in a natural, spontaneous and fun way.
**PLEASE NOTE YOUR EXPERIENCE**
Wardrobe:
COOL, CASUAL, YOUNG. CLEAN SHAVEN.
Casting Director: Alice Vaughn Casting
Audition Location: Burbank, CA
Audition Address:
3800 W. Alameda Ave, Suite 101 Burbank, Ca 91505 Burbank, CA 91505
Audition Note: Male Host legally 18+ to play 15 or 16 years old, any ethnicity. NON-UNION ONLY, no exceptions.
Disney is everywhere here.
Video (F) Here:
Saturday, July 21, 2012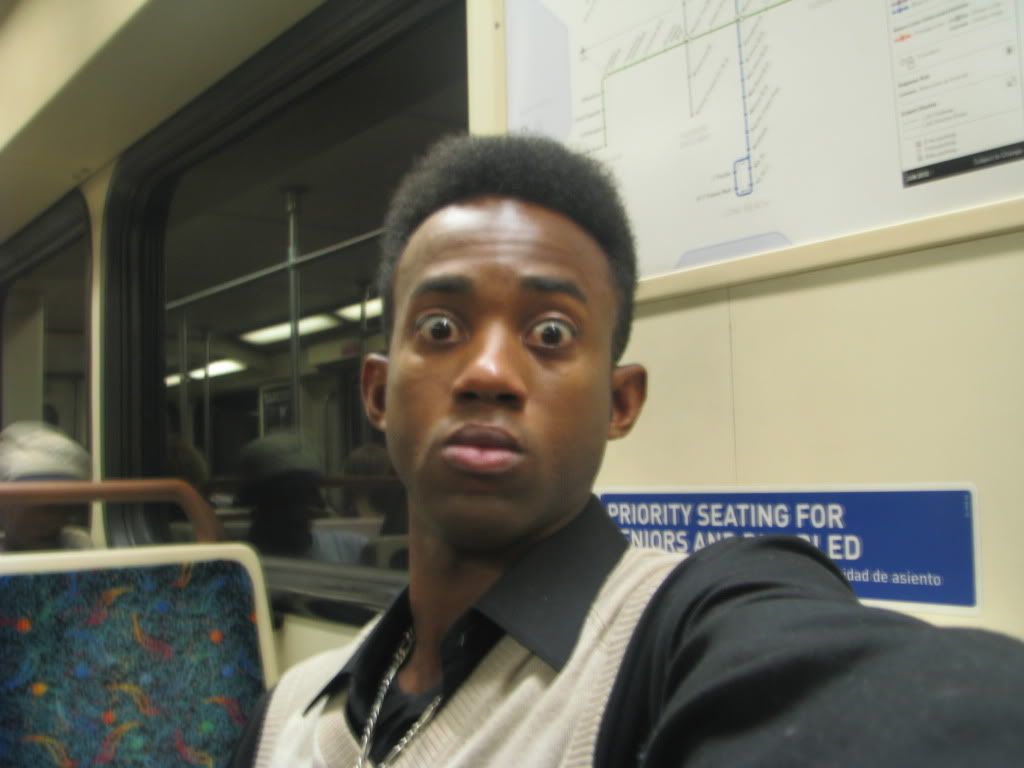 On the Redline to Hollywood and Highland to meet up with a friend to go to an event that never happened.

As the quest continues...

The Future of Late Night

Motown Maurice