Sunday, April 22, 2012
* Blogging...
Monday, April 23, 2012
Read Post:
Nissan Japan Only Proclaimed
Read Post:
Officially Smooth Sound Multimedia
Wednesday, April 25, 2012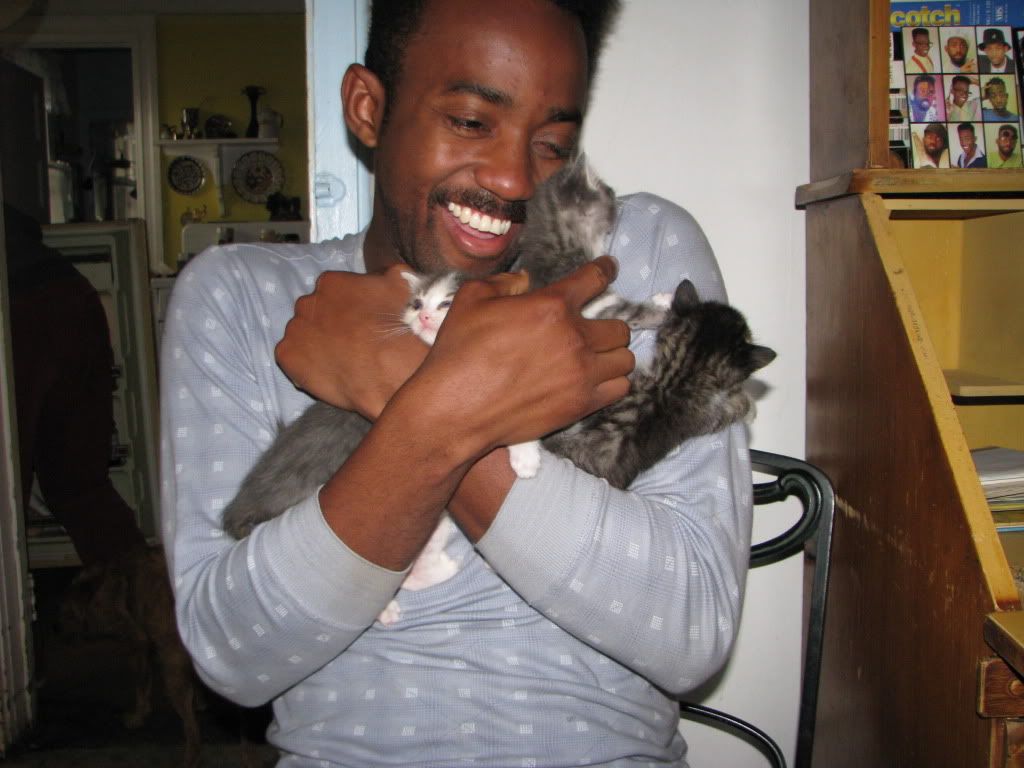 Motown love the animals. My land lord found come kittens and I couldn't pass of the photo opportunity.
Read Post:
Mid Week Update: Urine in my Living
Thursday, April 26, 2012
* Yesterday I decided to decline an audition for today. Projects name was "
Interstitial Host Project."
The pay would of been $100.00 per day. I told them I c
urrently was unable to access sides Showfax. Thank you for the consideration....
Read Post:
Phone in the Magic
Friday, April 27, 2012
Saturday, April 28, 2012
Chicken and Smirnoff Ice. This is the life.
Read Post:
The Pursuit of Happyness
Final Thoughts
I tried to start this week as positive as I could be at the audition. Oh well.
Although, I was burnt out for 3 days straight the time was not spent in vain. It allowed me to settle down and establish some need tools. The results will reveal it self soon.
As the quest continues...
The Future of Late Night
Motown Maurice