Post Represent: Sunday, May 20, 2012
Although much of the plans have changed, the team meeting is right on schedule. I estimated 3 weeks before the shoot and we're right on time.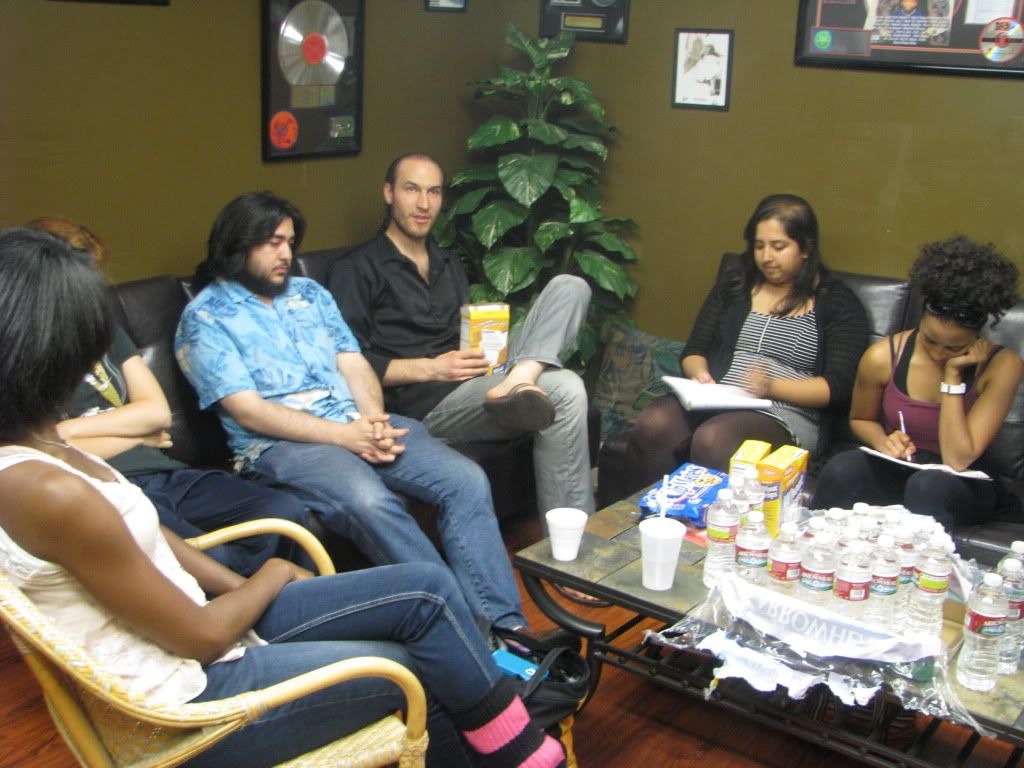 Adanna Kenlow, Raj Jawa, Jay Vincent, Kritika Kapoor & Nichole Le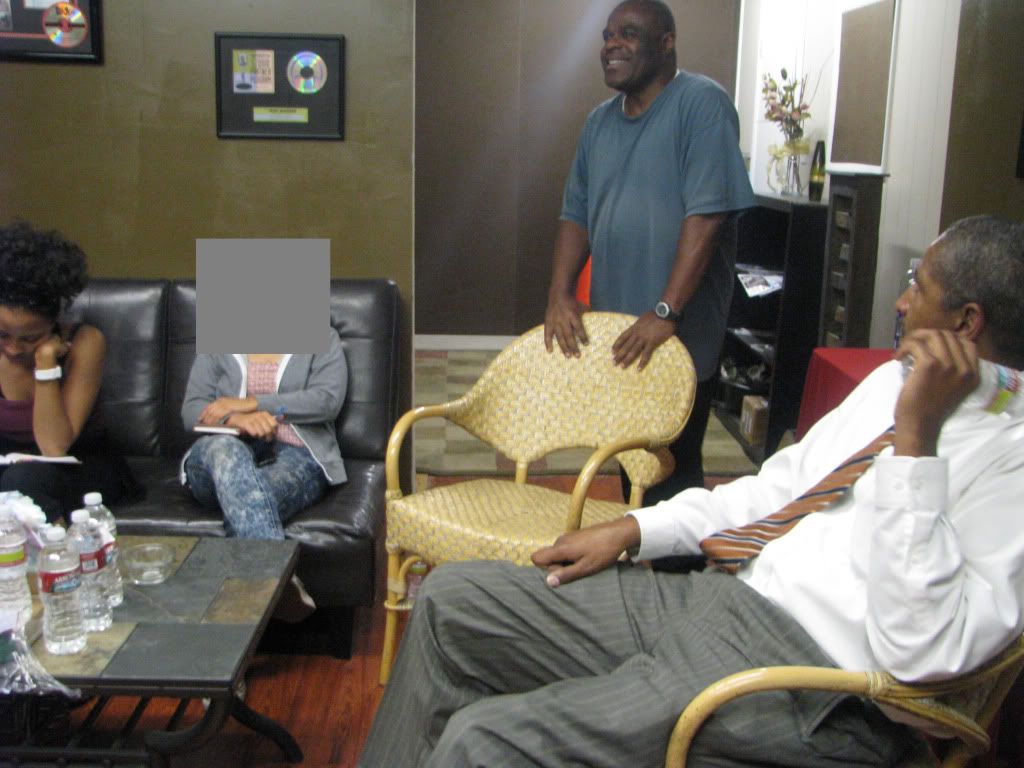 Tyrone Roberts speaks
Lillie Levine, Raj Jawa, Jay Vincent, Adanna Kenlow, Kritika Kapoor, Ed Magik,
Tyrone Roberts, Julio Hanson, Nichole Le & Motown Maurice
Julio Related:
M.O.C.I.T.I - Men of Color In the Industry
Jay Vincent:
Friday, October 28, 2011
Ed Magik:
Exit Strategy LA Premiere!
Nicole Related:
Tuesday, November 22, 2011
Kritika/Lillie/Team/Smooth Sound Related:
Officially Smooth Sound Multimedia
Final Thoughts
Everyone embraced the change plans and new focus enthusiastically. There are more members of the team and things are looking great. This is the second time I planned a meeting at our location, Smooth Sound Multimedia. We may not meet again like this until the shoot.
Note to Self:
Video was captured of me conducting the meeting. For now it will be sealed away until further notice.
As the quest continues...
The Future of Late Night
Motown Maurice