Post Represents: Friday, May 18, 2012
Video # 1
Denuvare Hanlin aka the Grim Reaper & Motown Maurice
Denuvare Related:
Emerging Savvy Behind the Scenes
The shoot took place in a grocery store and this is basically all the behind the scenes photos I could capture.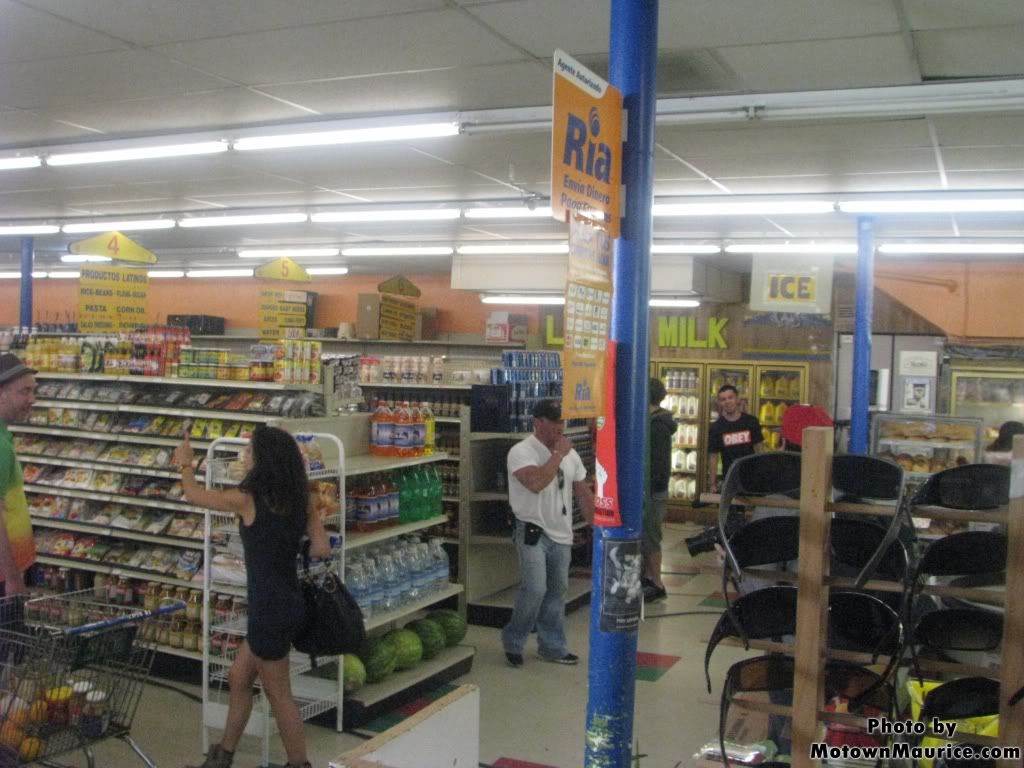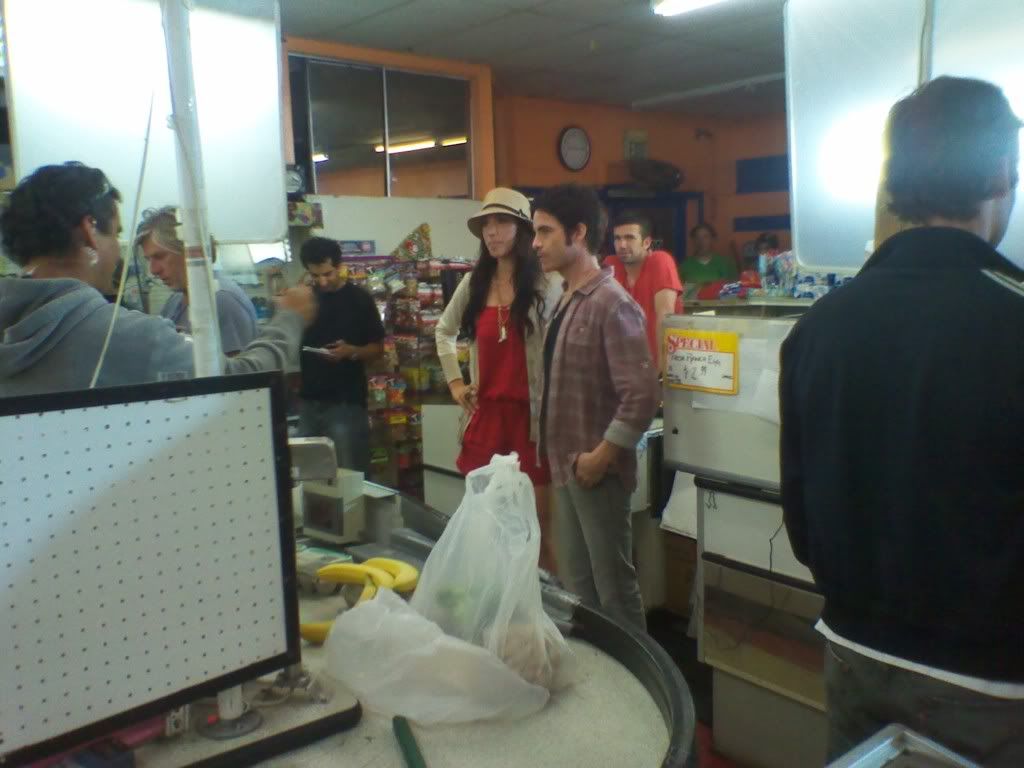 Patrick T. Monahan takes a photo with a fan.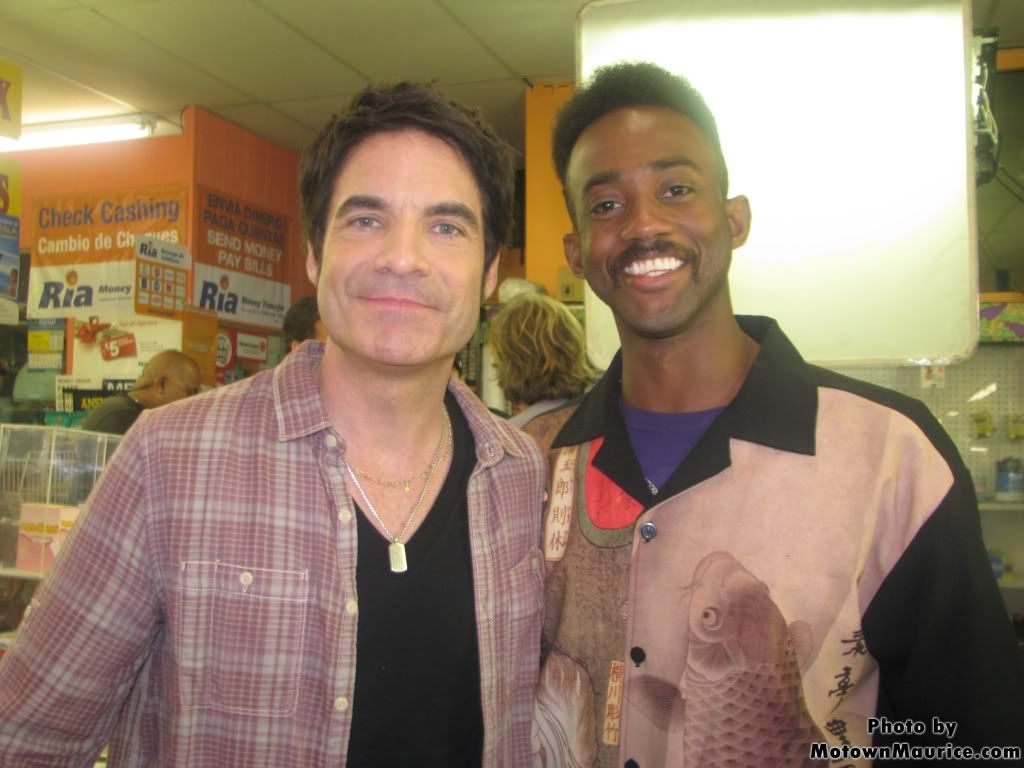 Patrick T. Monahan, lead singer from "Train" & Motown Maurice
Video # 2
Final Thoughts
Unlike most music videos, I didn't have to exert a lot of energy. I just had to walk throughout the grocery store. Hopefully, I'll be notice in the back ground a few times.
David Hasselhoff has a cameo in this video 50 ways to say goodbye.
Here is the song we were shooting a video for.
Next Related:
Train - 50 Ways To Say Goodbye
As the quest continues...
The Future of Late Night
Motown Maurice