Show Air Date: Tuesday, October 18, 2011
Final Thoughts
Previous Related Post:
Excuse me! Did you Excuse me?
First Appearance Excused:
All Around Mr. Excused
As the quest continues...
The Future of Late Night
Motown Maurice
Update: April 25, 2012
On April 12th a friend from Tampa, Wayne McFarlane called me because he saw me on Excused. It was his first time seeing it. Following that, one of my biggest fans in L.A. Maria Shiferaw also saw me and took a picture and sent it to me. She actually seen me on the show before. Not long after that (April 19th) I tagged a friend (Adanna Kenlow) in a Facebook photo and her friend (Amber Boyd), unknown to me said, "that man is funny as hell..saw him on Excused." I'm not getting not getting any residuals from Excused but the reruns are sure keeping me popular.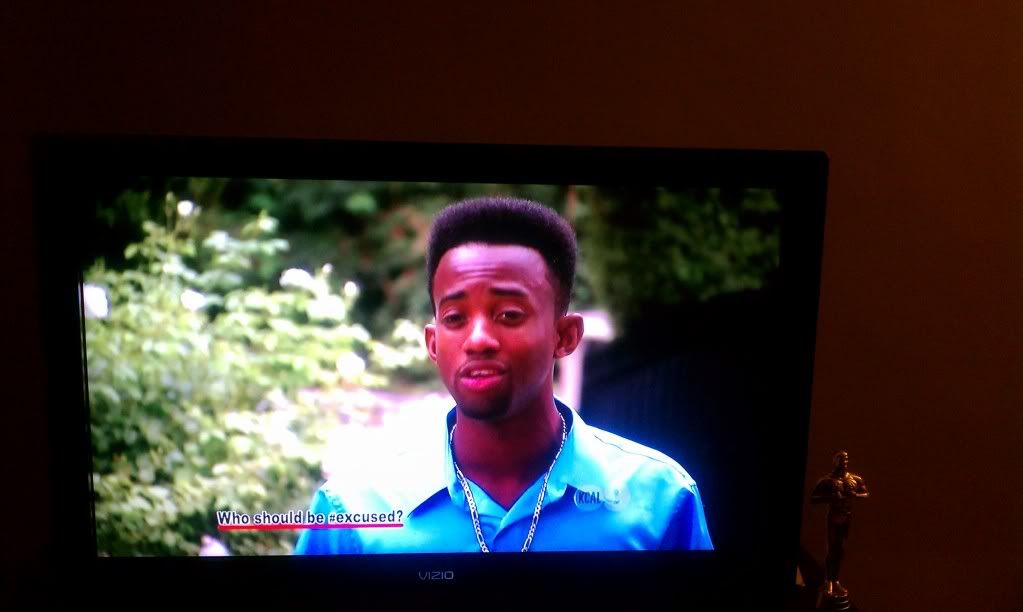 Motown Maurice on reruns of Excused.
Recent Related:
EXCUSED Poem (Video & Audio)
June 2012 Update:
(See Video # 4)
Pilot Shopping from Artesia...
As the quest continues...
The Future of Late Night
Motown Maurice