Post Represents: Wednesday, March 28, 2012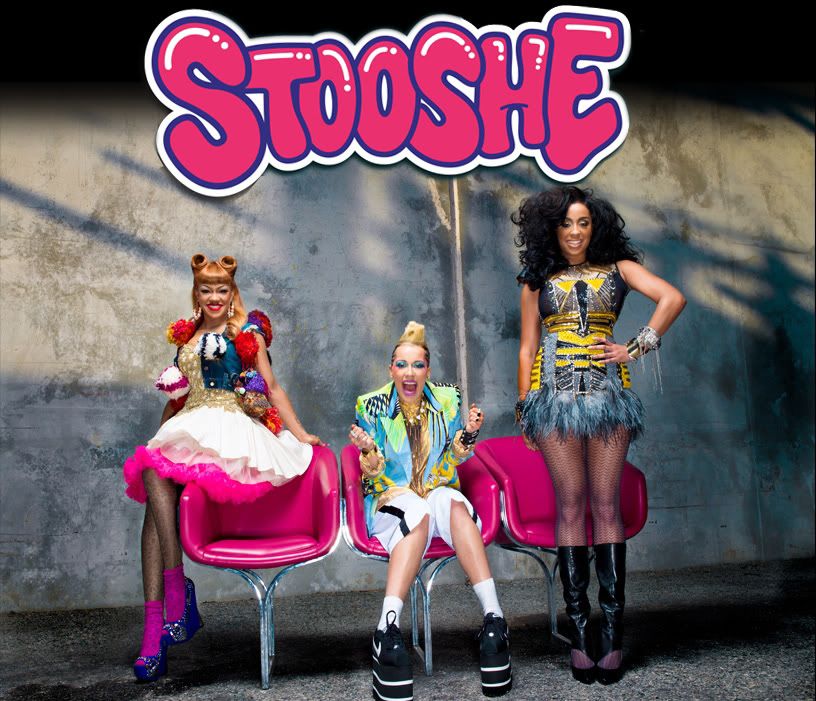 Introducing Stooshe the 3 piece British R&B, pop and hip hop girl
group band from London, United Kingdom
According to Wikipedia: Stooshe
is a three-piece
British
R&B, pop and hip hop girl-group that originate from
London
,
United Kingdom
. The group, which consists of members Alexandra Buggs, Karis Anderson and Courtney Rumbold, were signed to
Warner Music Group
in August 2011, releasing the buzz single "Betty Woz Gone" on 28 October 2011.
[1]
On 5 December 2011, the
BBC
announced that the group had been nominated for the BBC's
Sound of 2012
poll.
[2]
The group released their first official single, "
Love Me
" in March 2012, featuring US rapper
Travie McCoy
- where it debuted at number five on the
UK Singles Chart
.
[3]
Video # 1 - Introducing Stooshe
The Black Heart music video took pace at Mark Sennett Stage
I've already started my 60's transformation.
As much as I don't like the mustache it seems to be working. I think...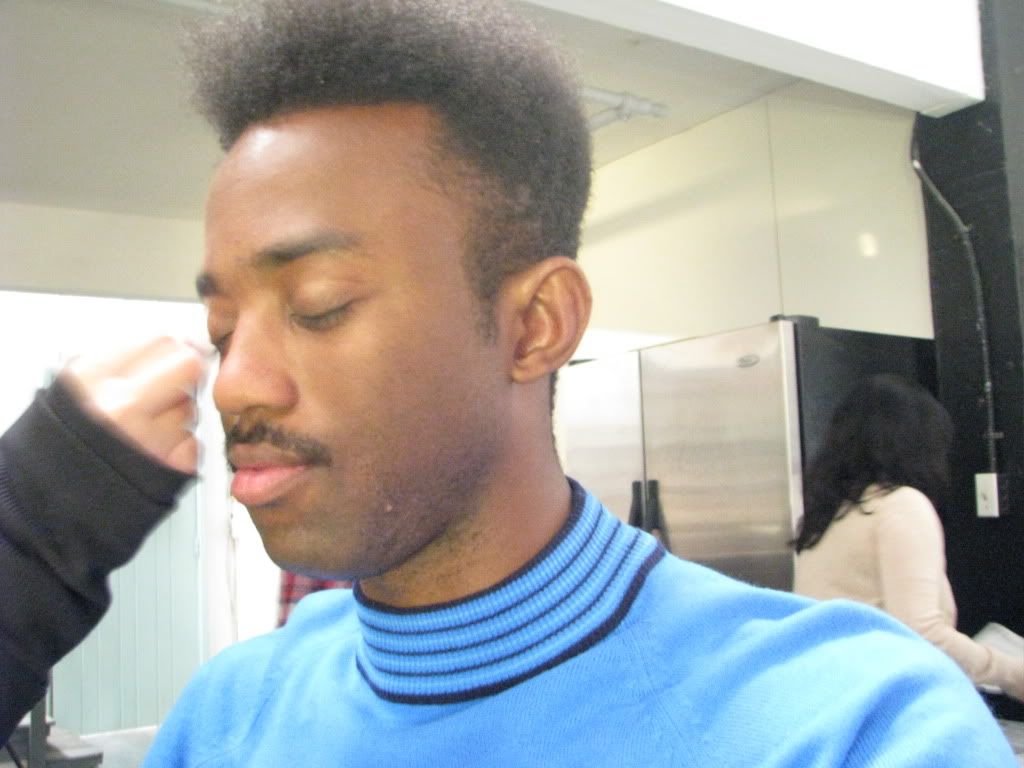 Its make up time again.
Video # 1
Its their turn.
Getting comfortable at the Stooshe Black Heart music video shoot.
The geek/nerd look never fails me.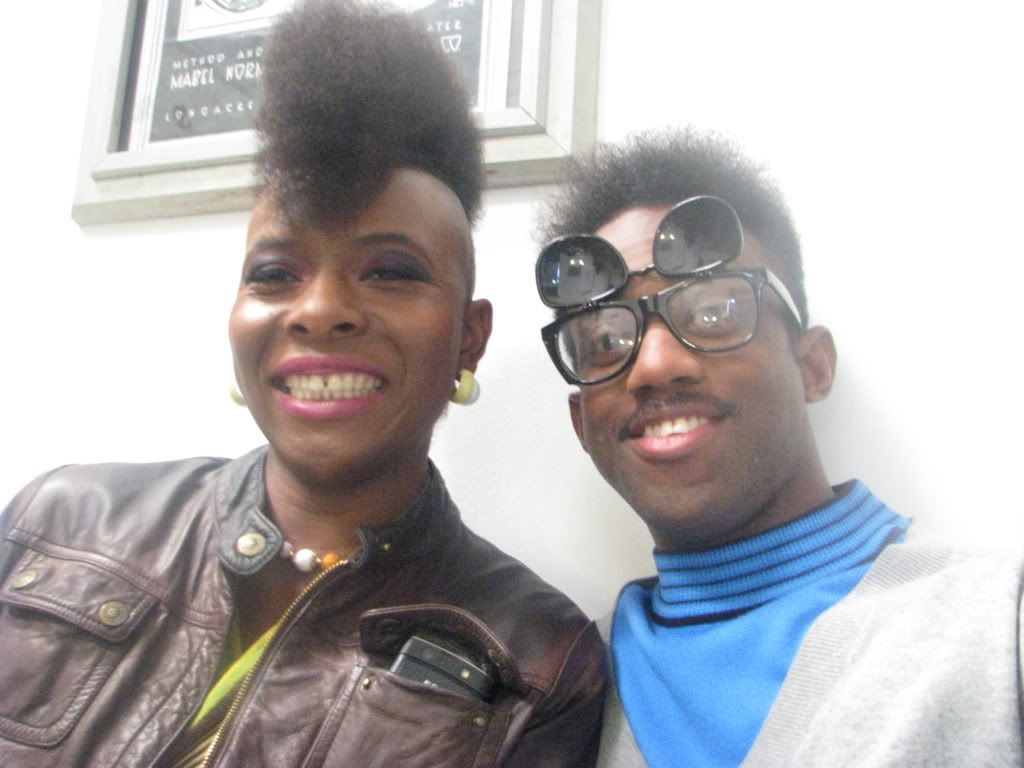 Janet MC & Motown Maurice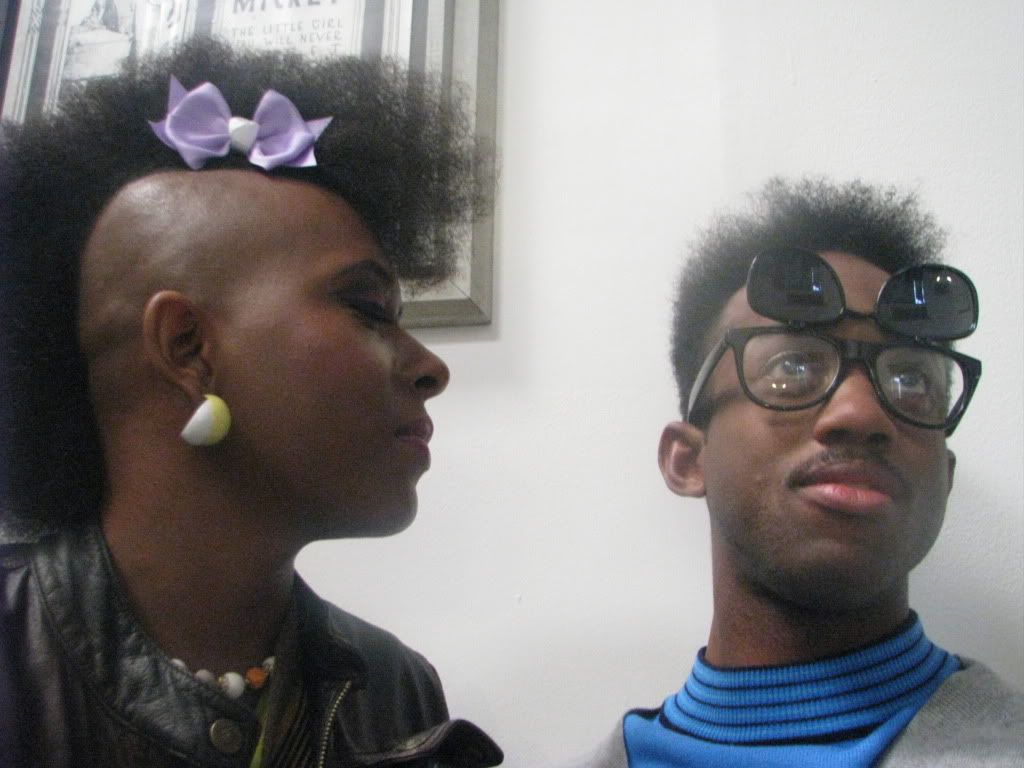 The mohawk and the high top fade unites.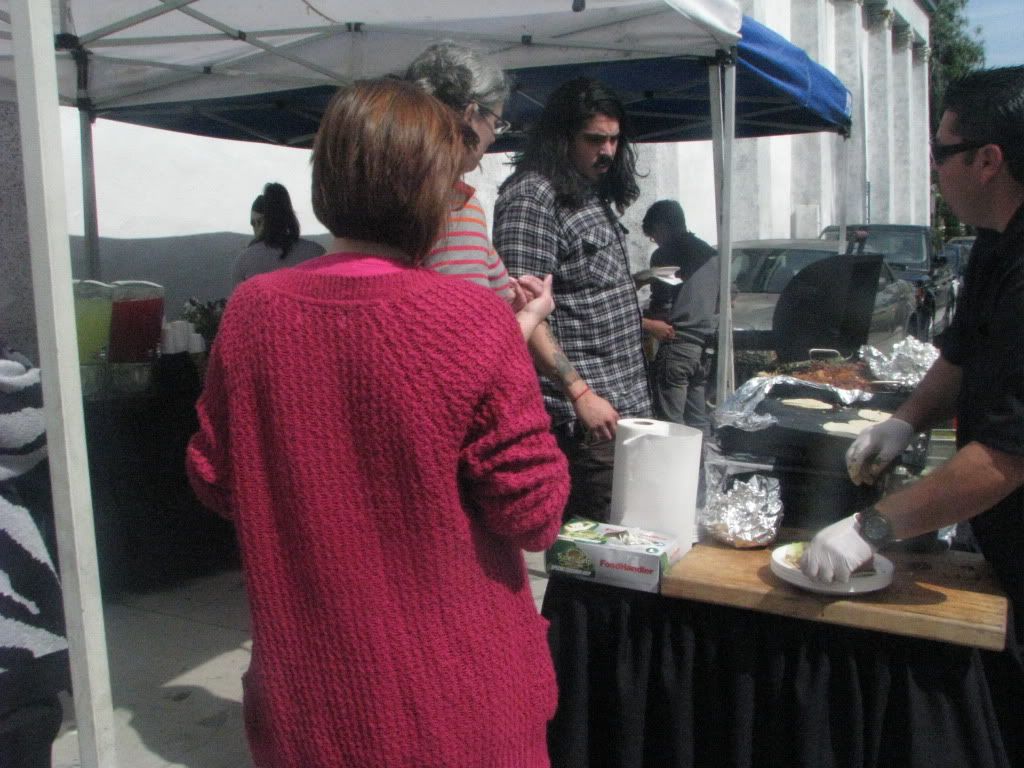 Lunch time.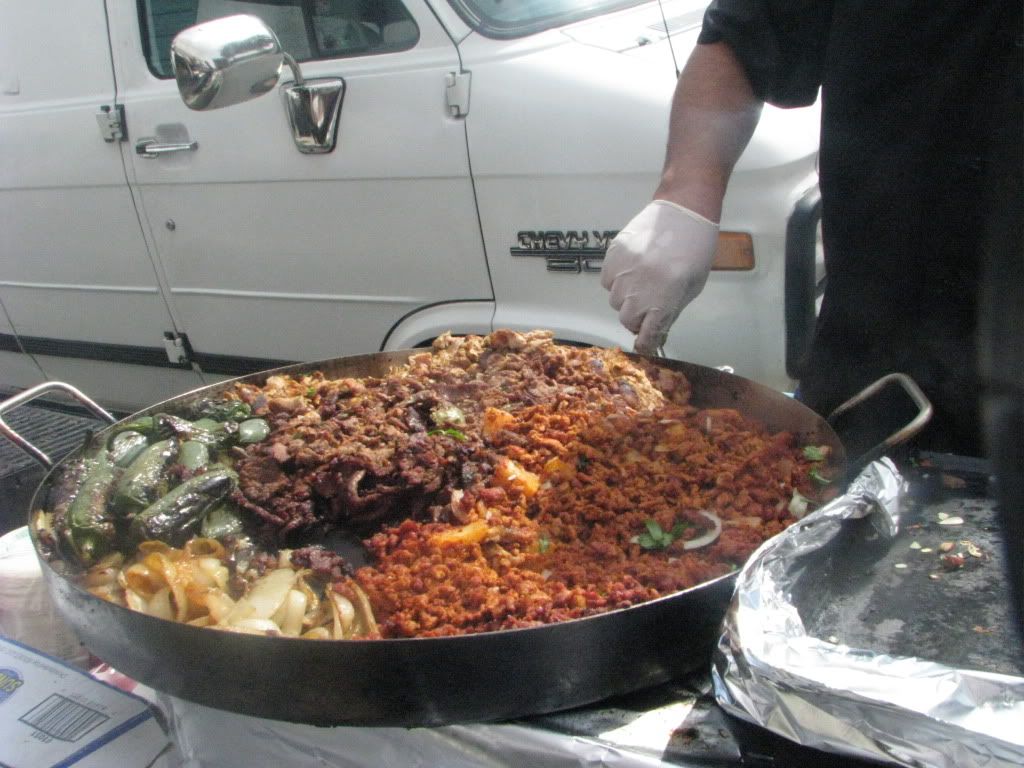 Food!!!
Check out the old school cameras.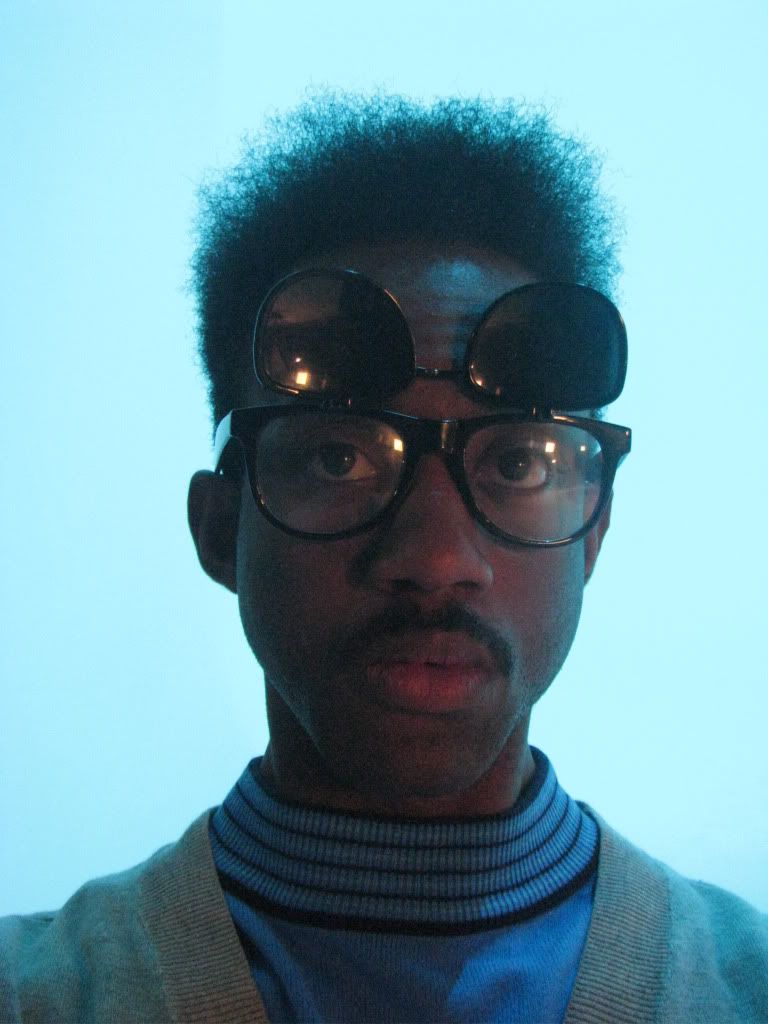 Somehow I'm able to pull of a hightop fade and Dwayne Wayne glasses in a 60's themed music video.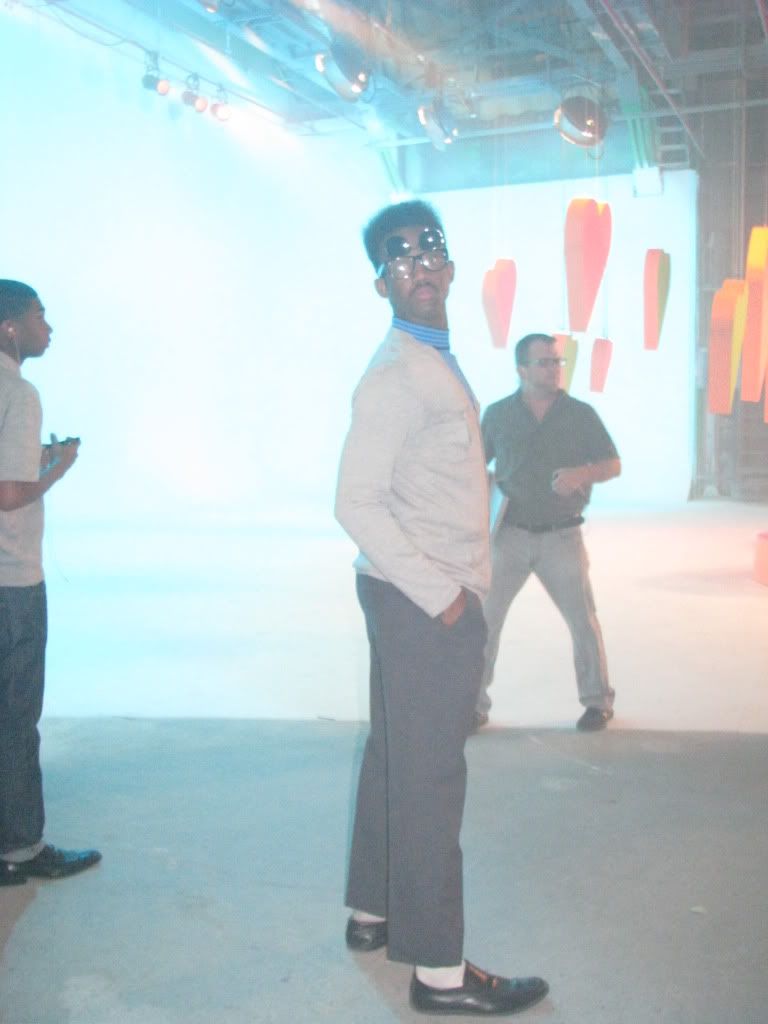 Nerd!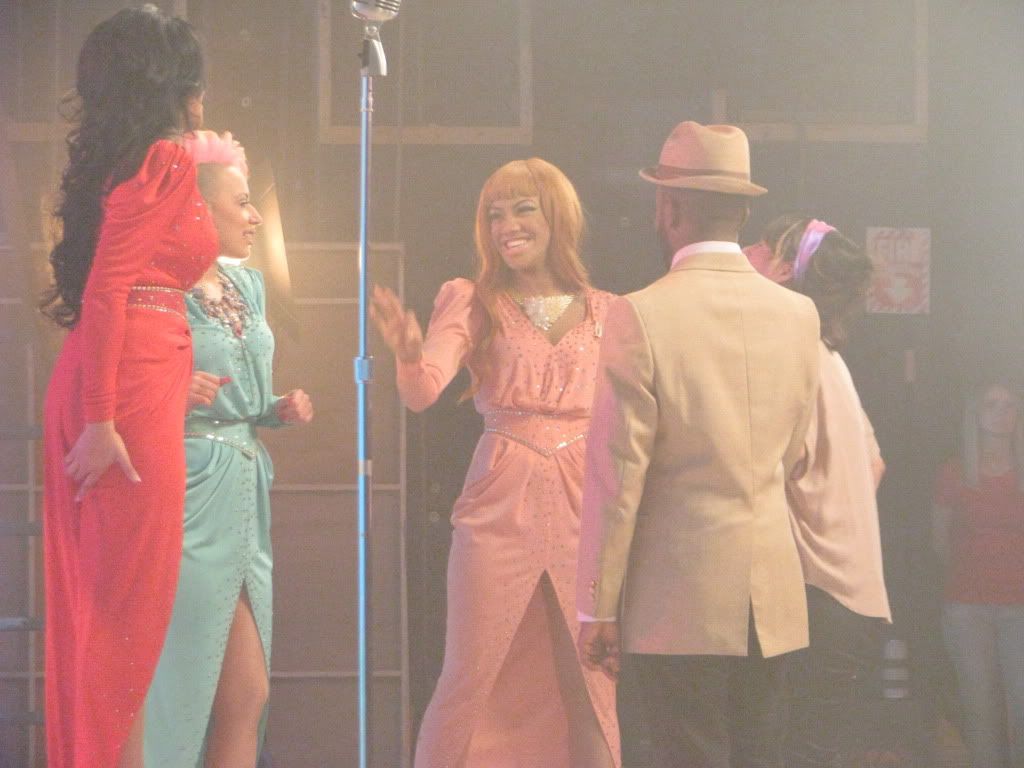 Stooshe behind the scenes.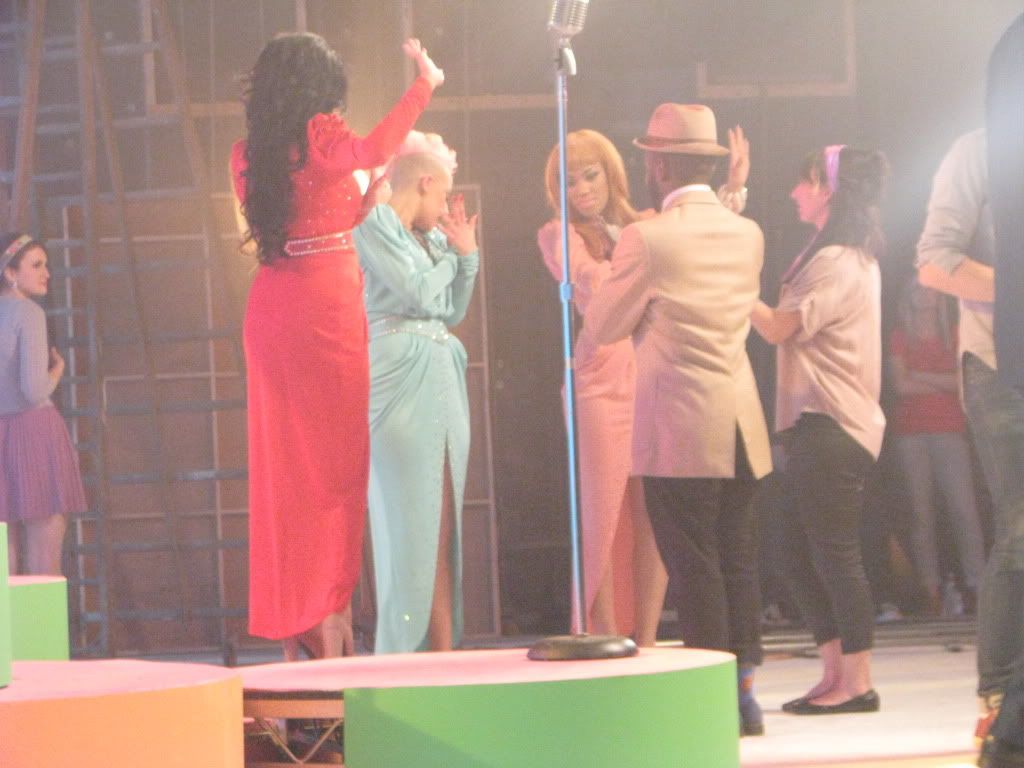 Stooshe!!!!
Video # 2
Looking at Stooshe.
Stooshe! How you doing?
Stooshe take six.
Ladies and gentlemen, your musical sensation.... Motown Maurice
Sing it to the ladies Motown Maurice.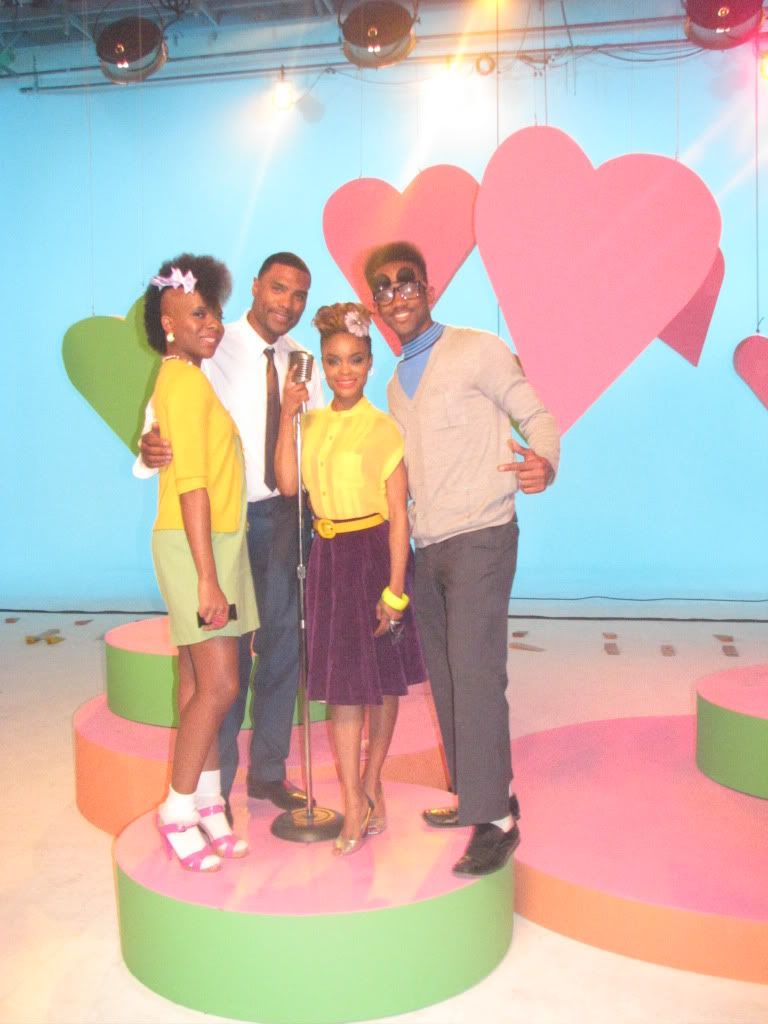 We fit right in to 60's era.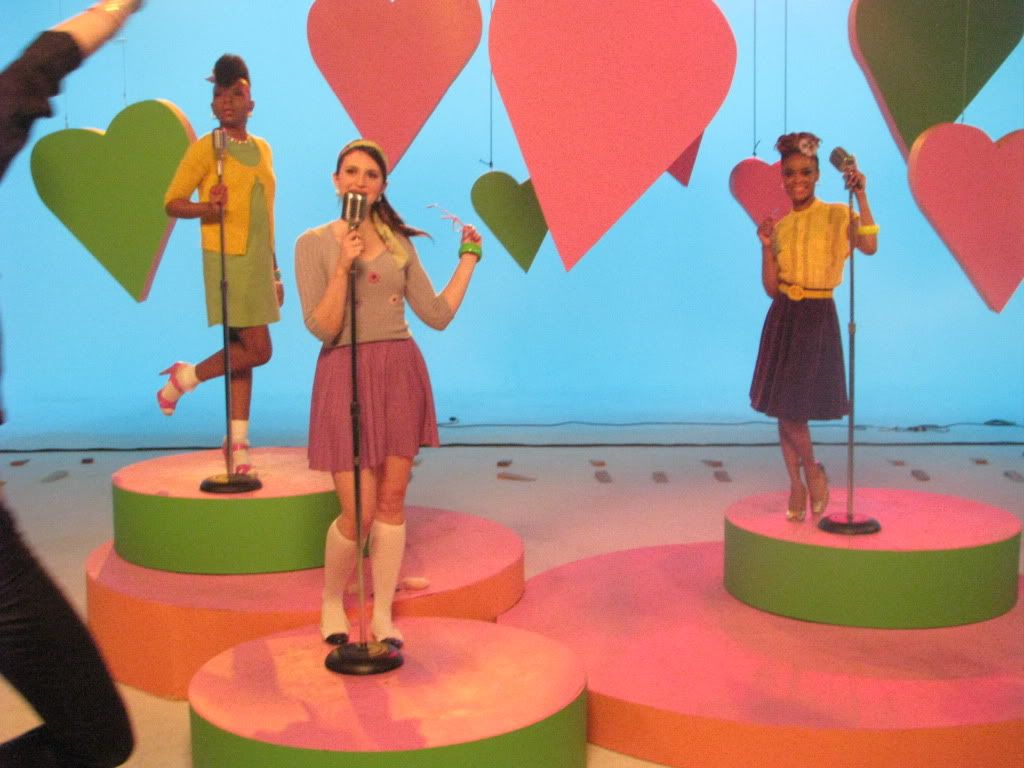 Janet MC, Blalz Calhoun & Batani The New Supreme's.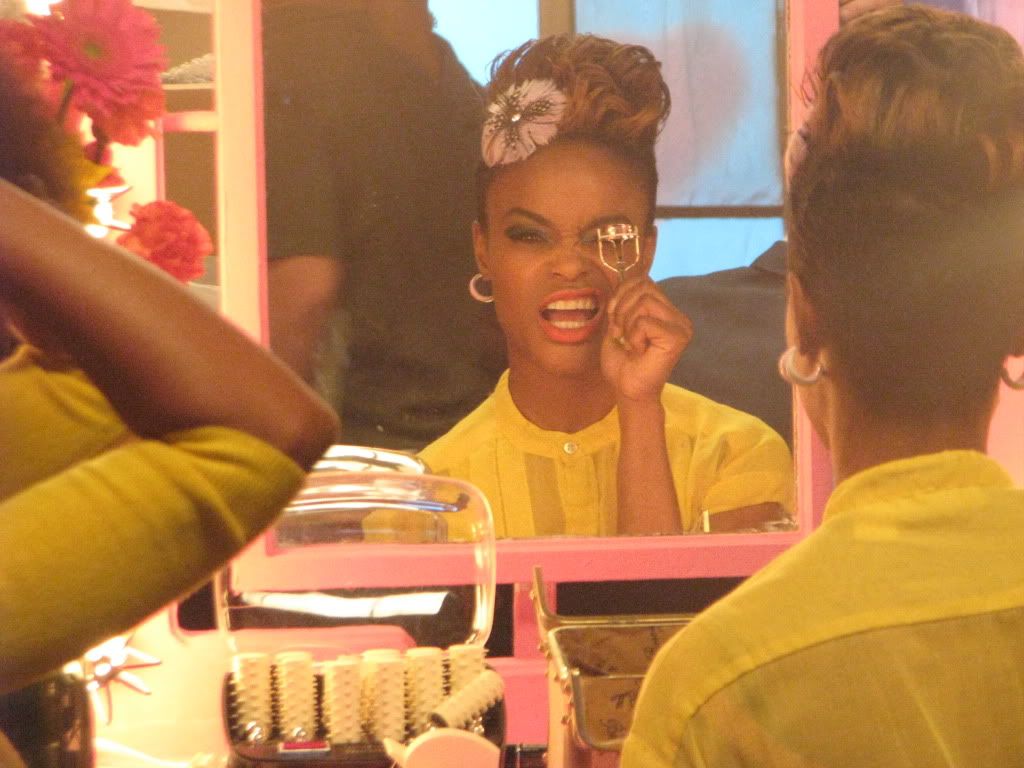 Why is Batani making faces like that?
Janet MC, Motown Maurice & Batani stalking with the mirror.
Looking at me Stooshe. Look at me.
Video # 3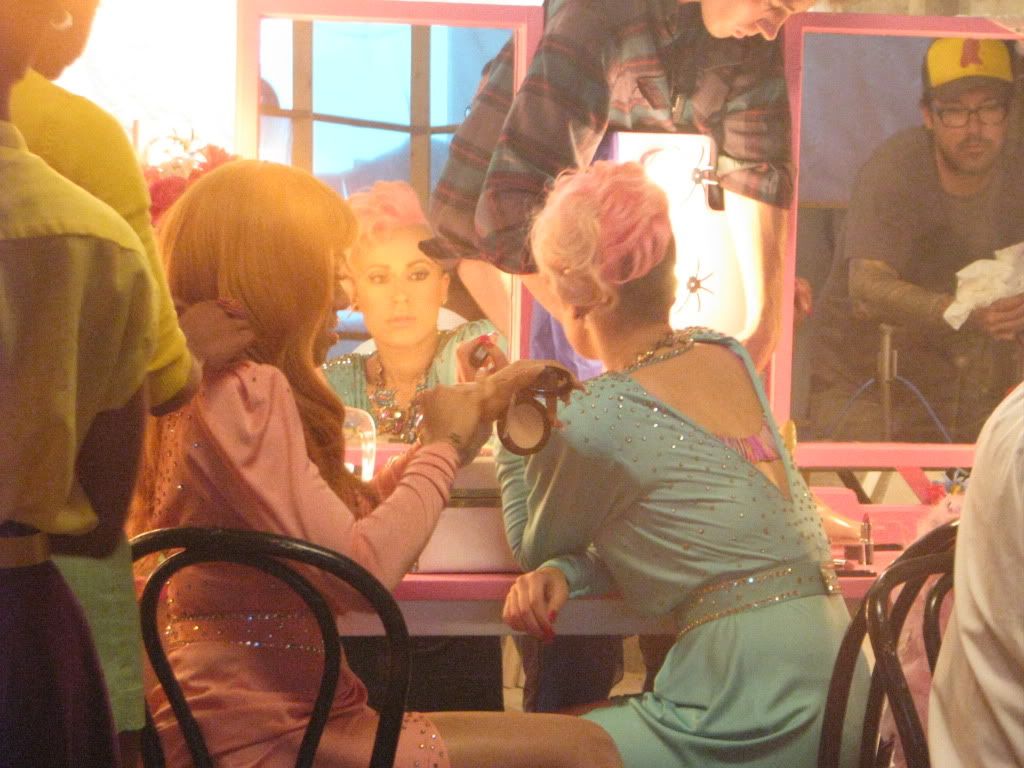 Stooshe during one of the Black Heart music video scenes.
Motown Maurice and his favorite stylist. She styled me in the De La Soul Video.
You might notice a pattern.
Blalz Calhoun & Motown Maurice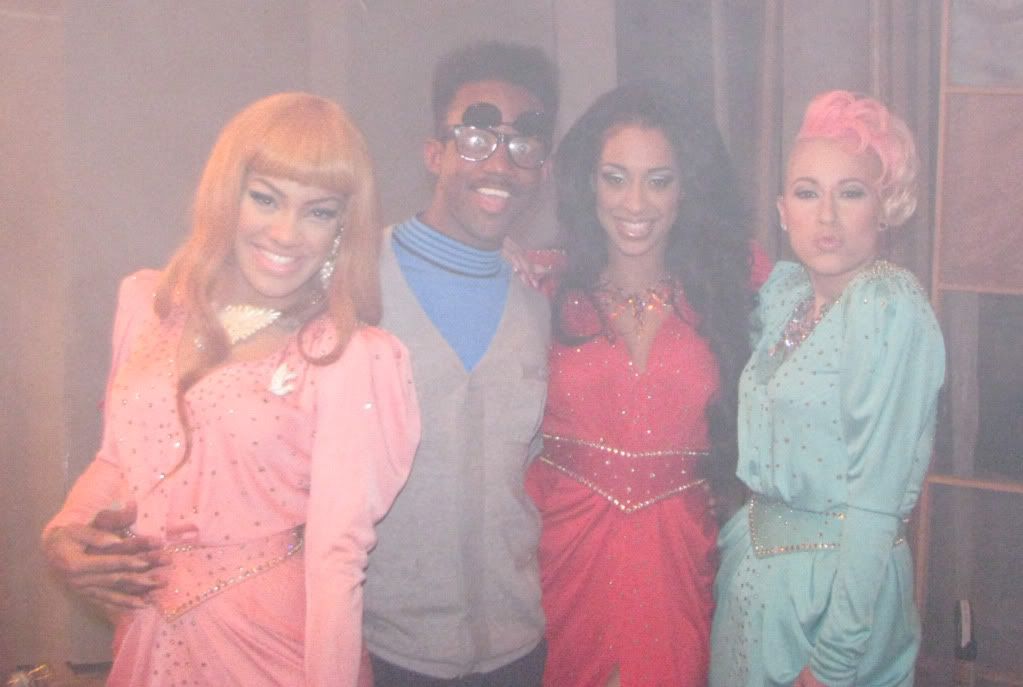 Motown Maurice & Stooshe,

Alexandra Buggs, Karis Anderson and Courtney Rumbold


at the Black Heart Music Video Shoot.
Stooshe. Coming to America near you.
Video # 4
- Black Heart is the name of the song and this is what it sounds like.
Final Thoughts
Before arriving I was informed the director for this shoot was the same director for the De La Soul video I was apart entitled
Must be the Music
. The directors name is Matt Stawski. I later found out he worked with Ceelo and Lady Gaga in the past. Moreover, when I arrived, I didn't remember what he looked like yet he was the first person I introduced myself to. The moment my name slip from my lips Matt and his assistant next to me immediately exerted a gush of energy and excitement towards me. His assistant, (whose name I can't remember right now, sorry) pulled out his walkie talkie and messaged, "Motown Maurice has entered the building." I wasn't expecting that type of greeting. I received that kind of love throughout the whole shoot.
Although, I'm use to this kind of love lately, I don't understand where it comes from. I've briefly met these guys once. The only thing I can properly say is energy apparently has a long lasting affect. To Matt and the whole production team. Thank you very much.
It was a long 14 hour shoot but it went by fast. The director looked out for me and I may have some nice visibility in the video. To be able to work with a director more then once and for him to acknowledge me and they way he did is priceless.
Enough about me. Stooshe's got it going on. I thought I had a lot of energy. Wow. Stooshe really knows how to have fun. They never got tired. The are a 3 piece jukebox. Stooshe keep it popping. I wish you much success with this video Black Heart and much more to your whole career.
For more info on Stooshe visit:
www.stooshe.com
Next Related:
Black Heart by Stooshe
As the quest continues...
The Future of Late Night
Motown Maurice