Post Represents: Sunday, April 1, 2012
All I can say is, "Wait until this premiere on TV." I got him good.
William Sturtevant & Motown Maurice
Video # 1
This is William's car that almost got towed.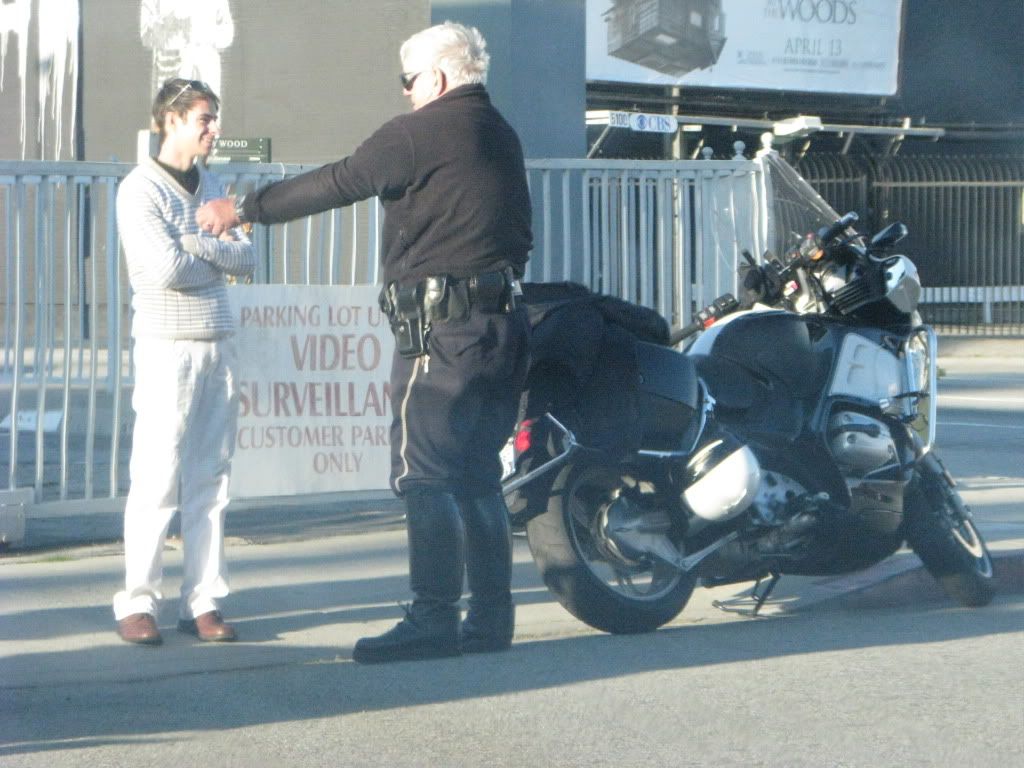 This police officer was hired to block the road.
William attempts to apologize to the office because he almost called 911.
Secrets of a hidden camera show.
Video # 2
Video # 3
Final Thoughts
Prior to this, the casting email about this show was collecting internet dust in my account until William decided to play a little scare prank at home. That's when I realized "He Got Games." Then I decided to get him and I got him good. He had no clue I was planning this out. I went in for the initial audition the previous
Thursday
. I was in communication with the production crew ever since. William had no clue.
Look out for a new prank show called "Last Laugh" on TBS soon. The title may change but be on the look out for a prank show.
William Related:
Am I My Big Brother's Keeper?
As the quest continues...
The Future of Late Night
Motown Maurice