Post Represent: Tuesday, April 17, 2012
On Monday, I left the house with plans to have tea with my new friend Ashley and following that head to an audition for We The People. We The People is one of the courtroom shows. Only 50% of my plans deemed effective yesterday. After much contemplation I decided not to go to the audition. I wasn't interested in an hour bus ride, I had a phone conference to plan, plus I don't have the best impression with courtroom shows.
I had an audition for America's Court on my 15th day in LA and it was a horrible experience. I arrived early, waited for hours while other came in and left quickly. After hours, I become impatient and left. It was ridiculous. That audition put a bad taste in my mouth for courtroom shows. Since that date I've seen the same posting for America's Court and even received a call to come in and audition again. I gladly turned it down. Read about the actually experience here:
Related Post:
Day 15 in LA (1 out of 2 in Auditions)
Moreover, later in the day I received an email that invited to audition for the following day if I couldn't make it. After receiving that, I figured I might as well go. I was still reluctant but I confirmed with myself that it was necessary to go because I've been feeling burnt out by spending to much time in my house box planning for my
Future of Late Night Initiative
. Cast or not, I needed to get out the house for a while.
I arrived today with my new
flattened hair
strategy, hoping this time they'll find a decent role/type for me. Compared to my courtroom audition in 2010 this environment was in a wide open lobby with about 10 other African Americans present. When the audition started, the guy in casting gave a scenario and choose me first as a plaintiff. He choose a girl as a defendant and we went at it for a good while.
After my session, they choose a few more people (I don't recall everyone being selected) and in the last session the choose me again. I ran with it and my improv session ended with laughter. I argued with this guy for selling me a over priced vacuum cleaner. In the end, I told the judge that he's really a car salesman. Following that I told him, "Your selling the vacuum like your selling a convertible." In response he said, "Its a convertible vacuum." Everyone laughed and I didn't even have a come back for that.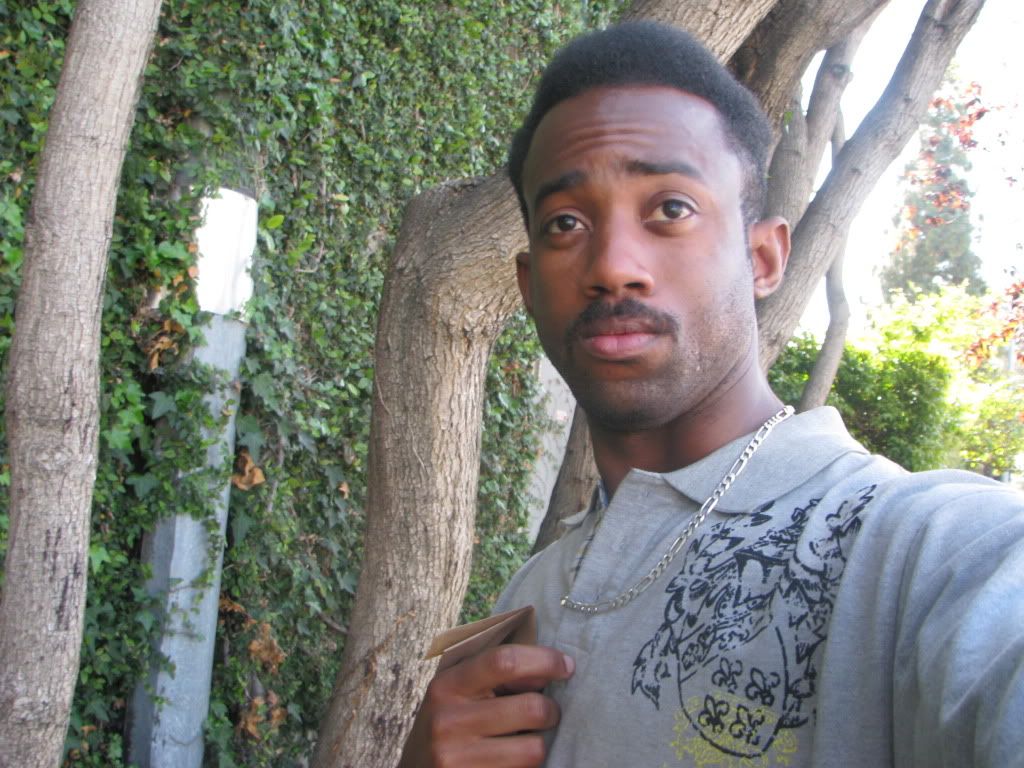 Motown Maurice leaving the We The People audition in Culvey City
Final Thoughts
A few hours after I got home I received a call telling me that I'm booked for Friday. I'm actually looking forward to it. The pay is small. Its less then what I get at music videos but I'm also there for half the time. My experience was awesome and nothing like my experience on
day 15
with America's Court.
The irony to today's casting for We The People is if I was cast for America's Court I would not of been able to be apart of this show. America's Court would of been the past if I was apart of it. We The People is the present and future. Lets see what happens.
As the quest continues...
The Future of Late Night
Motown Maurice