Post Represents: Saturday, September 17, 2011
I'm started to notice a pattern. As soon as the wardrobe lady dressed me up she said, "You look like Urkel." Moreover, these are a few behind the scene pictures of a quick scene I did in an upcoming new De La Soul video,
Must Be The Music
.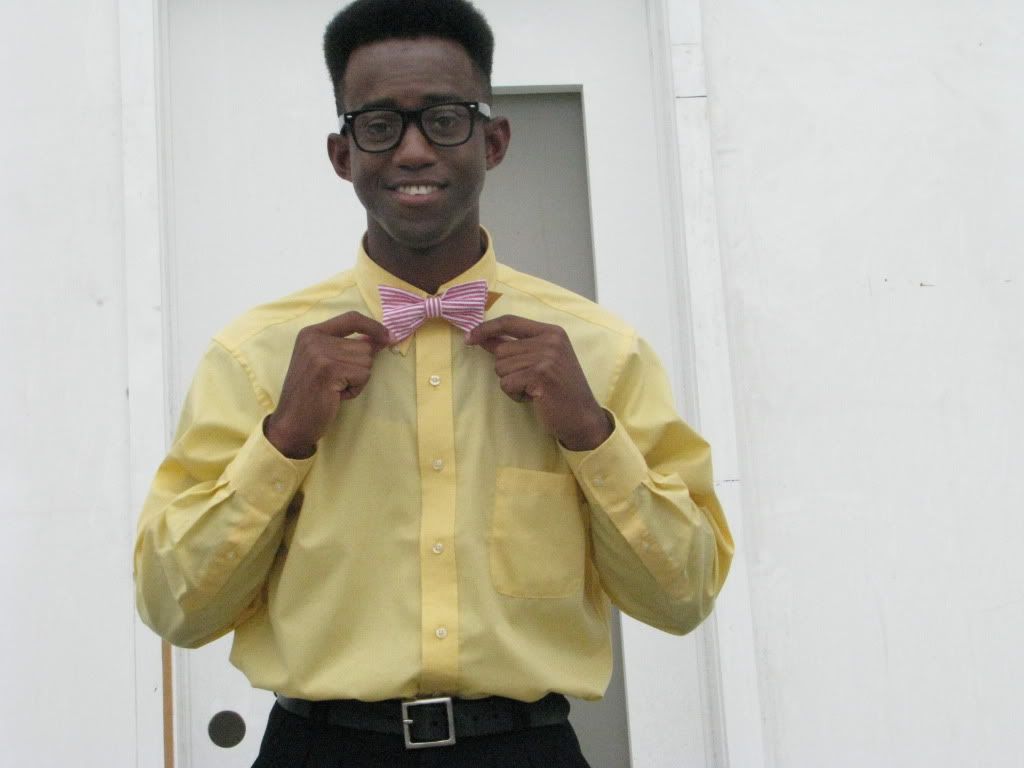 You like my bow tie?
Motown Maurice not Urkel
Motown Maurice & Niketa C.
Motown Maurice & Niketa C.
Next Realted:
Related Post:
Take The Geek - I'll Take ThePrize
Behind the scenes with Snoop Dogg & Wiz Kahlifah
Final Thoughts
This was a quick and easy $100. I got the call on Thursday. Arrived before 8am on Saturday. Got dressed and the recording of my scene took a few mins. 10 mins of blocking and about 3-4 mins to record in front of a green scene. Then I was out. I probably won't be in the video too much but I should definately be noticeable.
By the way dancing. Yes, dancing.
As the quest continues...
The Future of Late Night
Motown Maurice