Sunday, April 15, 2012
* Blogging...
Monday, April 16, 2012
* I added some cartoon avatars of myself on the top left and top right of the blog. I also removed the welcoming playable blog intro from the top page.
Tuesday, April 17, 2012
Read Post:
Its a Convertible Vacuum
Wednesday, April 18, 2012
*
In celebration of my one year on Blog Talk Radio I established this Facebook Book Page.
www.FaceBook.com/MotownMauriceOnBlogTalkRadio
Thursday, April 19, 2012
* Pretty Girl Parking - Web Series & Pilot Campaign
View Interview Link
Here
.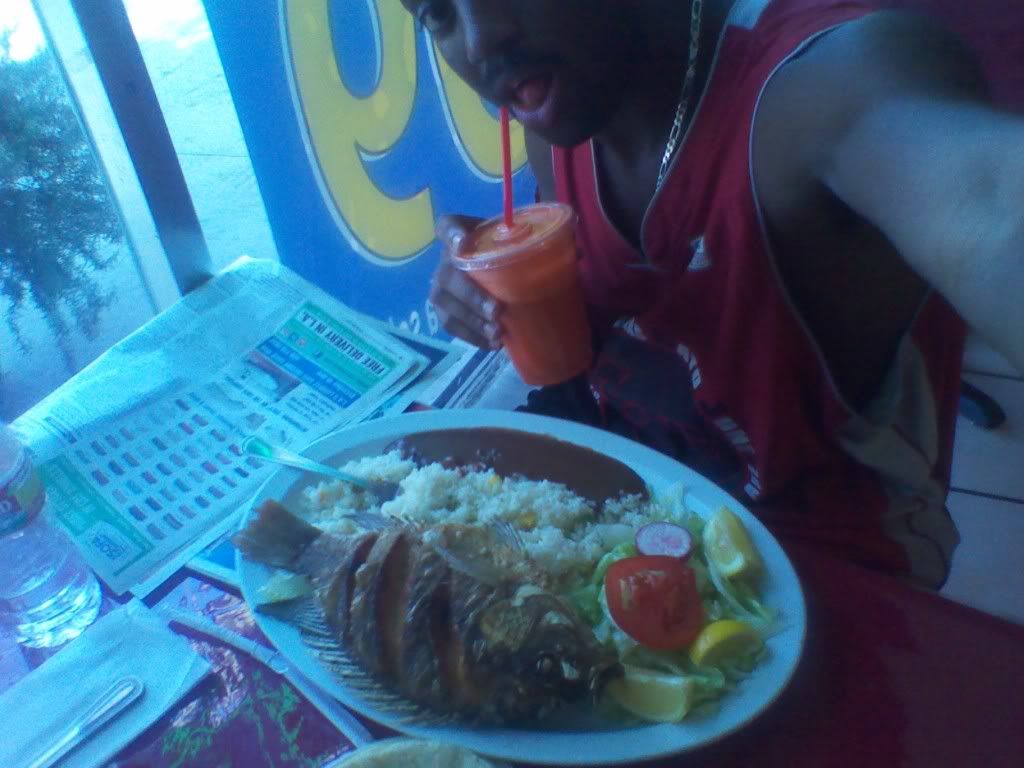 I took a break and went to a new Mexican Restaurant. I had fish and some carrot Juice.
I purchased all this with my EBT card. What a blessing!
Read Post:
More Sacrifice. More Sardines. More Crackers.
Friday, April 20, 2012
Read Post:
Courtroom Full of Surprises
Read Post:
30 Under 30 Film Festival
Saturday, April 21, 2012
* Planning, Planning & Planning...
Final Thoughts
None of the links above really demonstrate what kind of week this was. This video below is small sample of what most of my week was like on the phone during the conference calls.
As the quest continues...
The Future of Late Night
Motown Maurice