Post Represents: Saturday, March 31, 2012
I gave Big Brother one last try. Last year around the same time I auditioned for Big Brother. The date was
Saturday April 2, 2011
to be exact. I came in with the drive to be super competitive but instead I ended as a punchline for jokes. I garnered a lot of attention as usual but I missed the mark during the audition. They even throw an open gate opportunity at me but I missed out. I'll explain how below.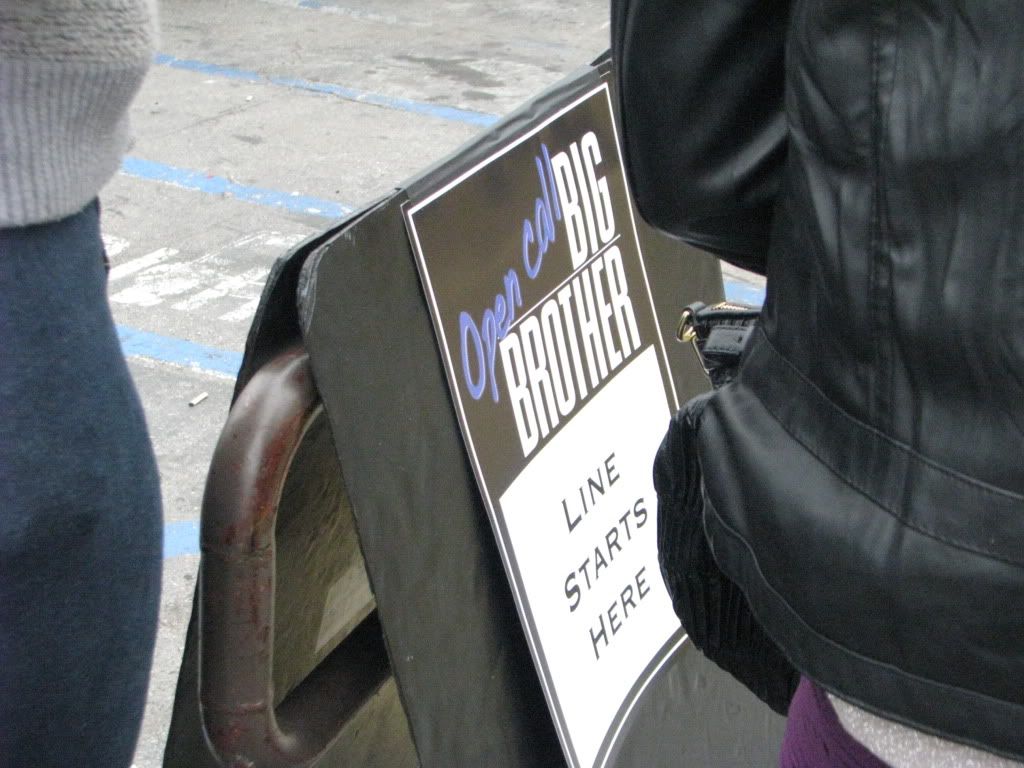 Big Brother casting in LA at "THE HAPPY ENDING" 7038 Sunset Blvd. Hollywood, CA
William Sturtevant & Motown Maurice waits in the Big Brother Audition line.
William Related:
Official Launch of The EZ Show and Birthday Celebration
Motown Maurice & Jason Taylor
Jason Related:
Confessions of an Alcoholic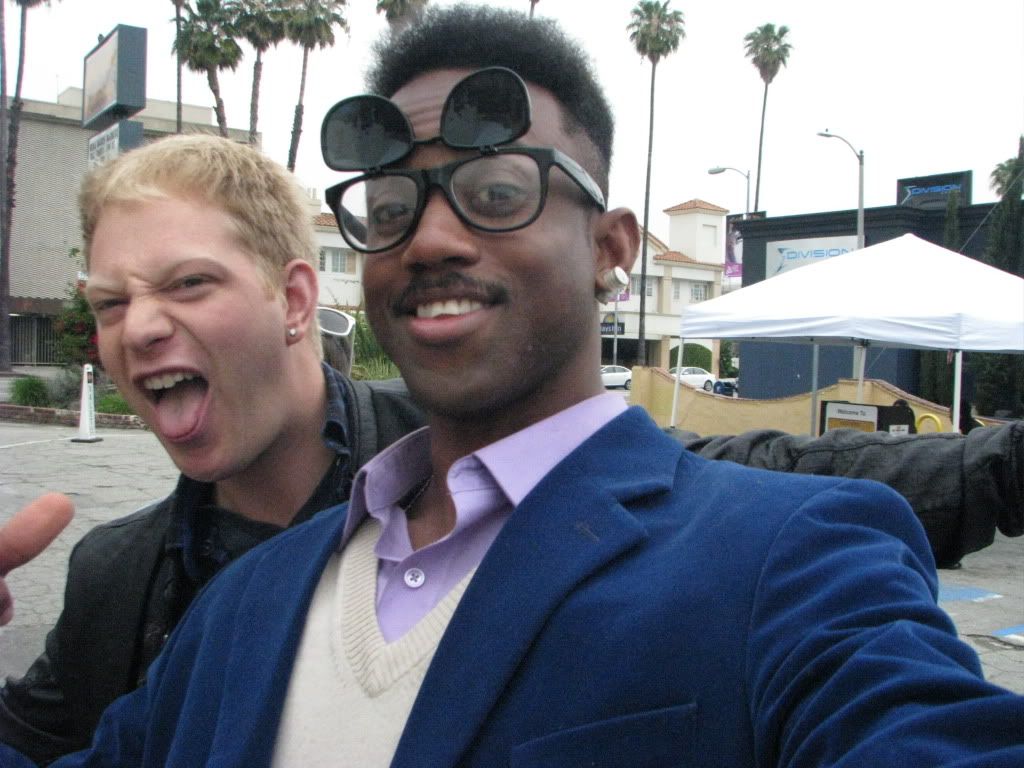 Motown Maurice meets Jungle Jade.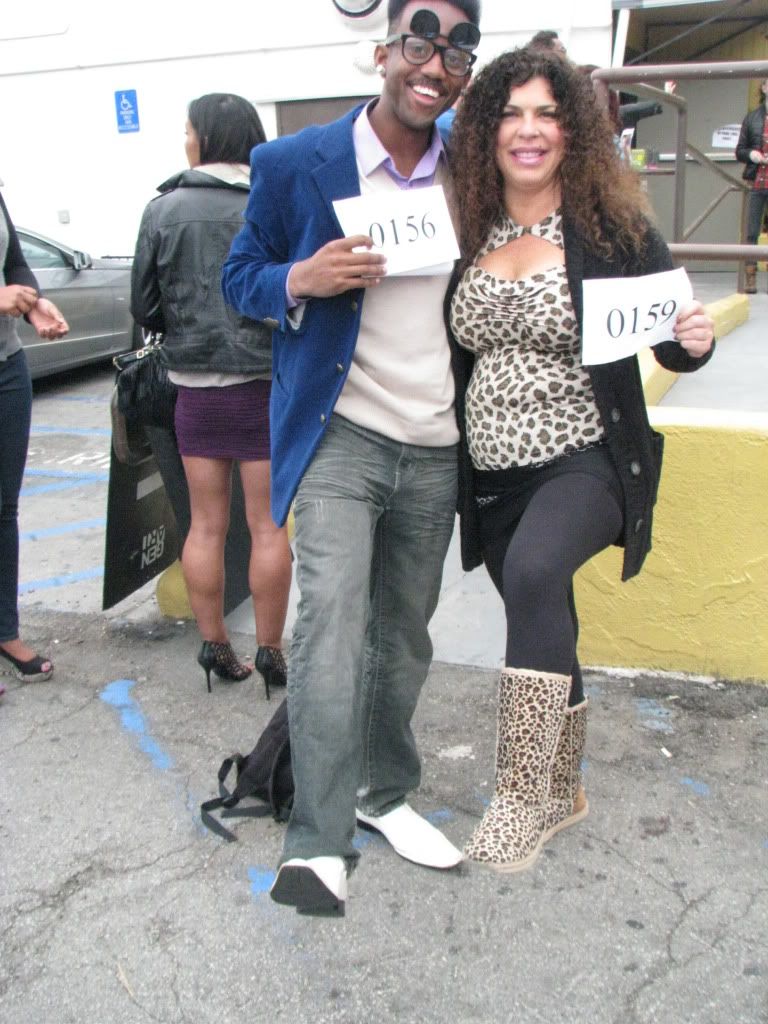 You got to love the shoes.
Final Thoughts
Reality shows aren't for me. I've confirmed that that long time ago but I keep coming back. What can I say its tempting. I envision the amount of exposure and the winning dollar amount and I become a repeat offender. Thus its never a waste of time. I learn something different about myself during each audition. In this lesson I realized they gave me an opportunity to run with but I completely missed it. When I introduced myself, I stated my birth name and my name. I told them that Motown is my rebirth name. Its the name I resurrected with. The person in casting asked, Why? Did you not like who you use to be? I said, "No I just evolved into a better person. That was a sucky answer. That was really my opportunity to get on the show. I should of said, "I hated who I use to be that's why I changed my name." If I took that emotional direction I would of probably at the least got a call back.
Of the five people that was present, this gay guy did the best. He told the story that he was bi-sexual and a virgin. Hmmmmmm. A much of issues was laid out.
I had my flashing lights earrings on but that did some much.
I said my age and I said I had the mind of a 61 year-old, and they started joking saying, "61 is pretty old. does anyone even remember anything at 61 years old?" I responded by saying something stupid like, "Not with alzheimer's or anything like that." Then they joked on how I pronounced the world alzheimers.
William messed up from the jump start. They asked him a question and he answered with a question. He asked them to guest his age and it totally went wrong.
Reality shows are not for me. However, I will admit I've learned a lot about myself throughout each audition process. The future is now the focus. I'm glad that's over. With my current future plans ahead I won't have time for auditions like that anymore.
As the quest continues...
The Future of Late Night
Motown Maurice