Post Represents; Monday, April 9, 2012
As recently stated, I received a
call back
for an audition. Call backs always includes a group of casting directors compared to just one at the first call. Last time I pretended I was driving by myself. This time I had an passenger and an acting police officer pull me over. We did two takes and after the second take they asked the passenger to leave and I did it by myself with the officer. I believed there might of been a few chuckles from casting. It was quick easy and it went well.
Before I left the building a young man waiting in the lobby named Jerrell Pippens asked me if I was from Detroit. Come to find out, we briefly met at a
Monday Night Football event
. As I was talking to him, someone in casting came out of their room and asked me if I would be willing to cut my hair. I asked, "How much hair?" They were thinking more of a buzz cut and I was thinking about my initiative in June. Regardless of the pay its too risky. I told them my hair was my signature. One person responded and said, "I thought your sweater was your signature." For some reason I've noticed my hair grows much slower in California. I told them that I would be willing cut it "a little" and press it down. I also requested to email photos. One person gave me their email address and I began to flatten my hair as I walked out of the building.
Before Photo:
Cut my hair! What you talking about Willis?
After photo:
Motown Maurice flattens his high top.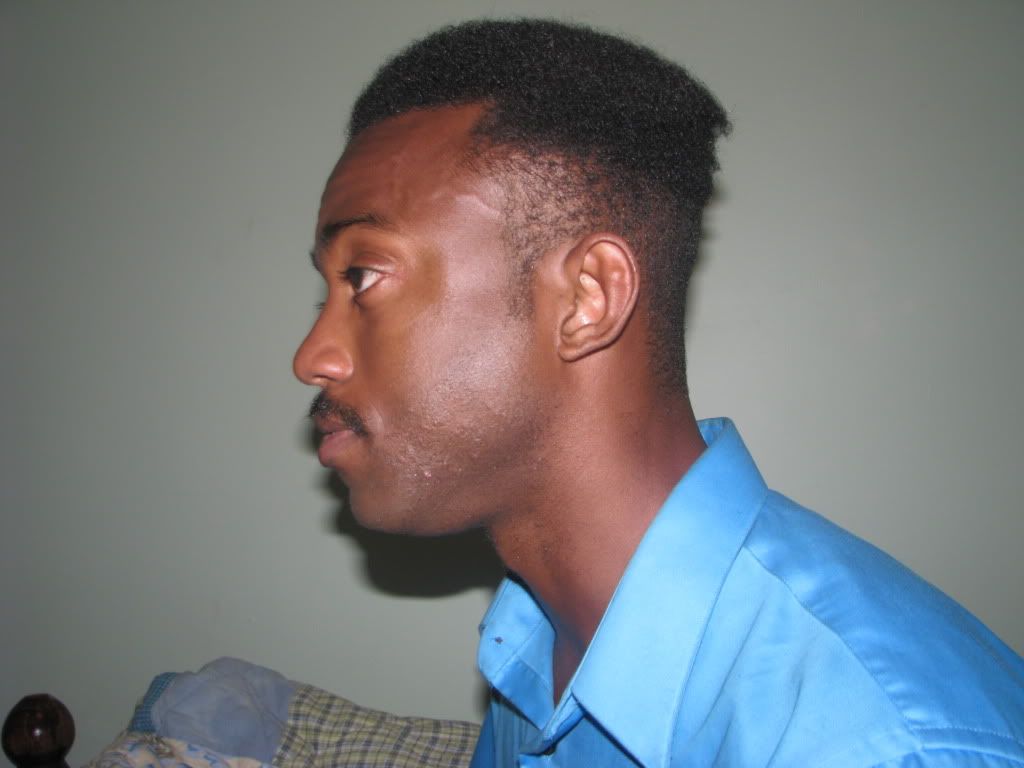 Looks like a brand new hair style.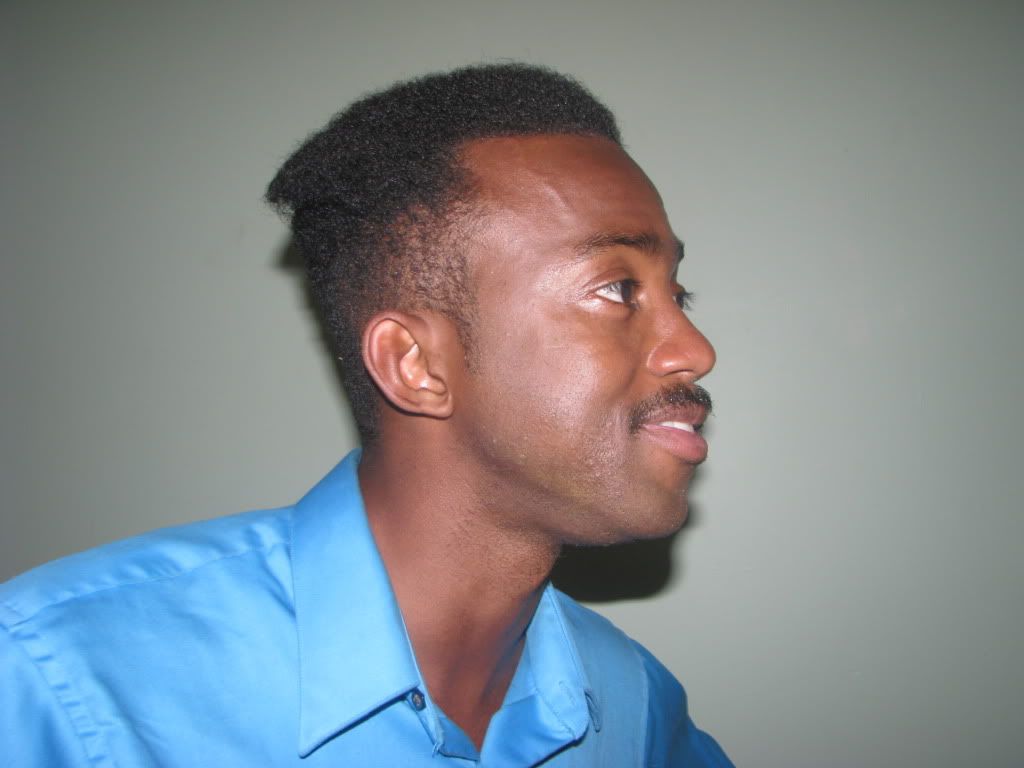 Motown Maurice, the master of disguise.
Final Thoughts
I sent the photos in and shortly afterwards my agent called and told me I was on the first avail list. That's a good thing but it didn't excite me. I've been on the avail list a few times before but no booking. My agent was really positive about it but I figured I'll only be chosen if their first pick drops. Which makes the chances very slim.
In the end, they never followed up with me. The gig would of brought in about $3,000.00 but there are better opportunities ahead. Virtually, this audition showed me how extra versatile I can be with my hair. As a matter of fact, I will probably go to my next audition with my hair flattened. You never know.
Related Post:
Male Driver Call Back
Hair Related:
Audition Strategy Hair Flat Flip Flop
Day 19 in L.A.
As the quest continues...
The Future of Late Night
Motown Maurice