Post Represents: Friday, March 16, 2012
Following my
Great Escape Audition on July 5, 2011
, my friend MT dropped me off on Hollywood & Highland to catch the train. He pulled near an alley and almost immediately someone appeared and started asking questions about what I do. I was somewhat reluctant at first but of course I shared and presented my calling card. What I wasn't expecting was an invite as a guest on his public access talk show. The gentlemen asking me questions is named Tyrone Harris.
He next day he added me on Facebook and mentioned these words, "
From a instant at highland & hollywood blvd to guest on my show in west Hollywood wow.. u r on the up & up dude..."
Shortly afterward we set a date for
July 22, 2011
for me to feature on his show. I was heavily promoting
Craftsman's Screw'd
around that time. When the 22nd came around Tyrone called and had to reschedule.
8 months later, March 11, 2012 to be exact, Tyrone contacted me and another invite was granted. This time the show went on.
West Hollywood Public Access


647 san vicente blvd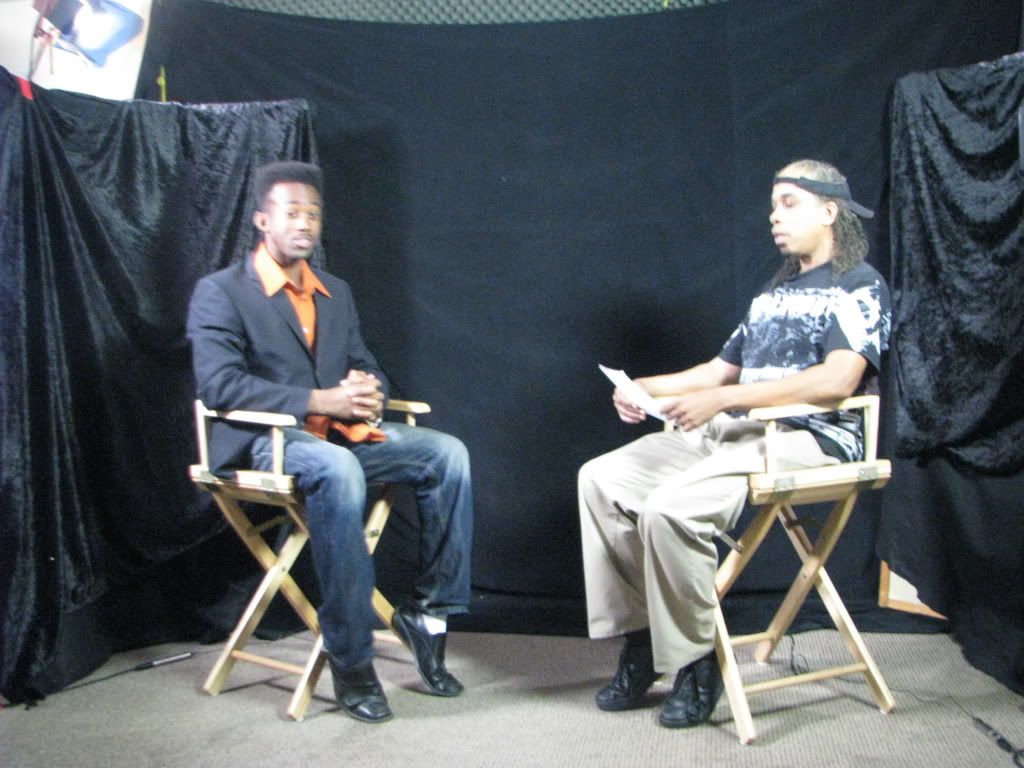 Motown Maurice & Tyrone Harris Pre-Production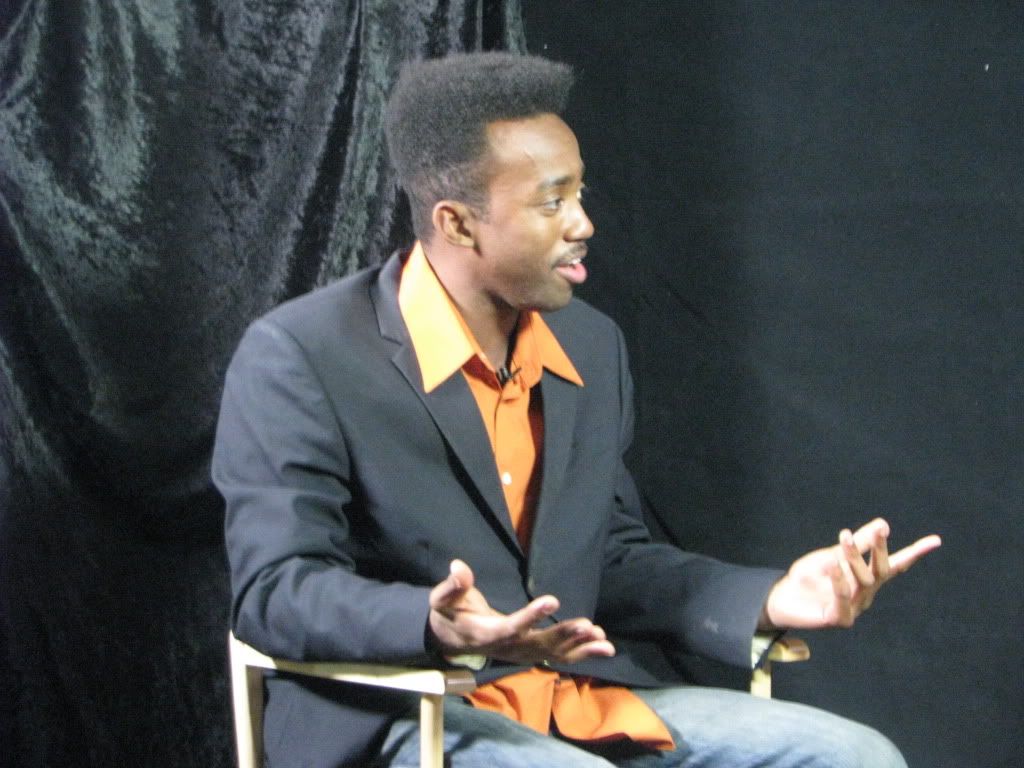 Yes, I am The Future of Late Night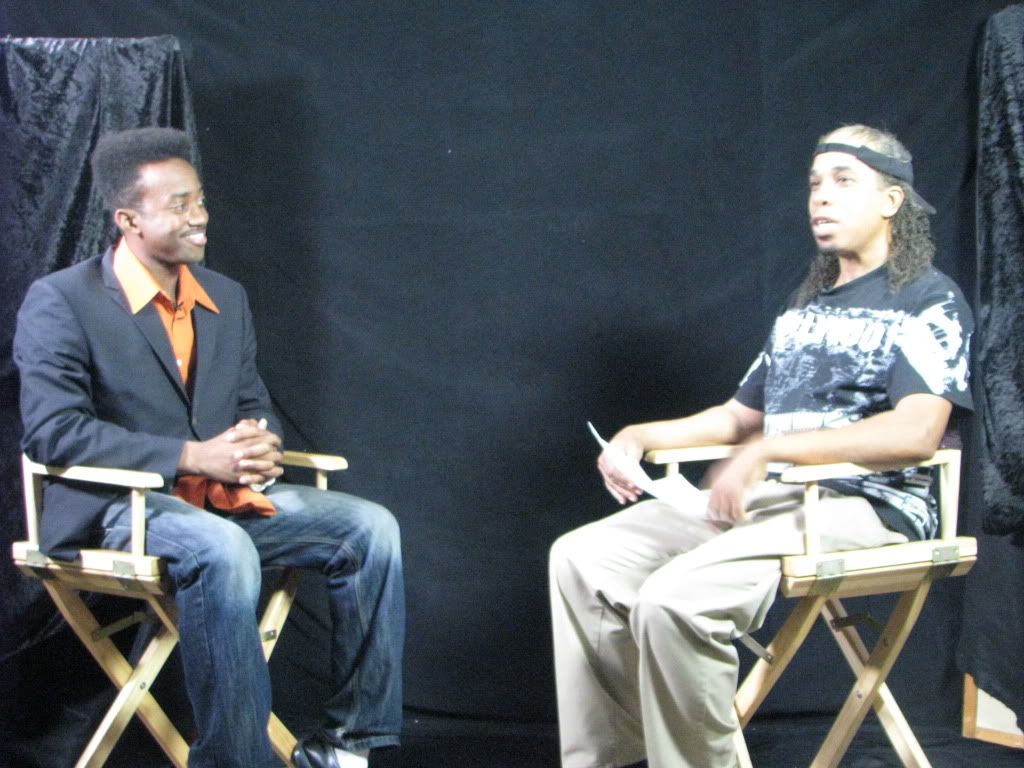 I think we have another believer.
Motown Maurice speaks in his First on Camera Interview in Hollywood with Tyrone Harris
This is real talk. Late Night Television.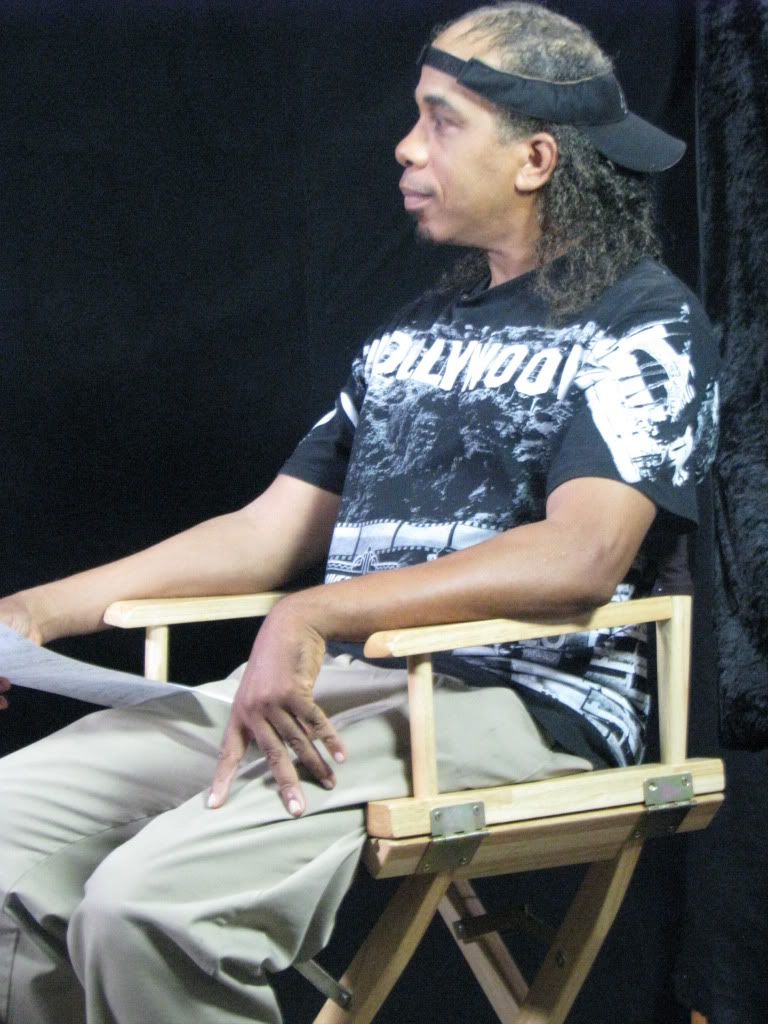 This is a Tyrone Harris Production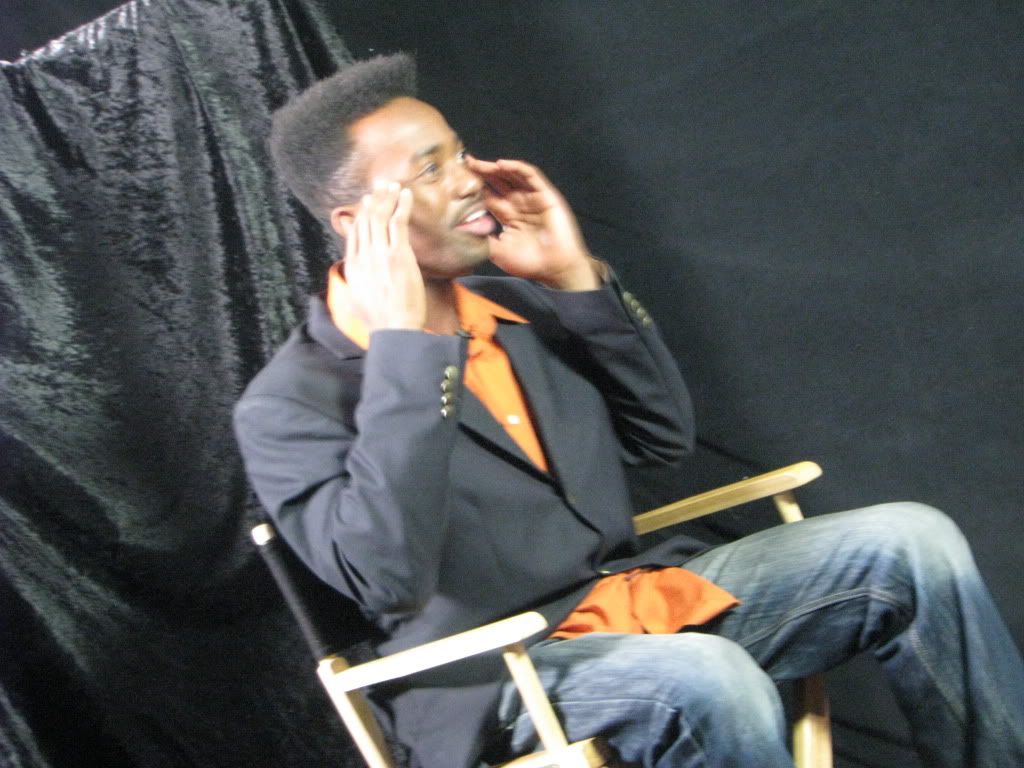 I have visions of Late Night Television.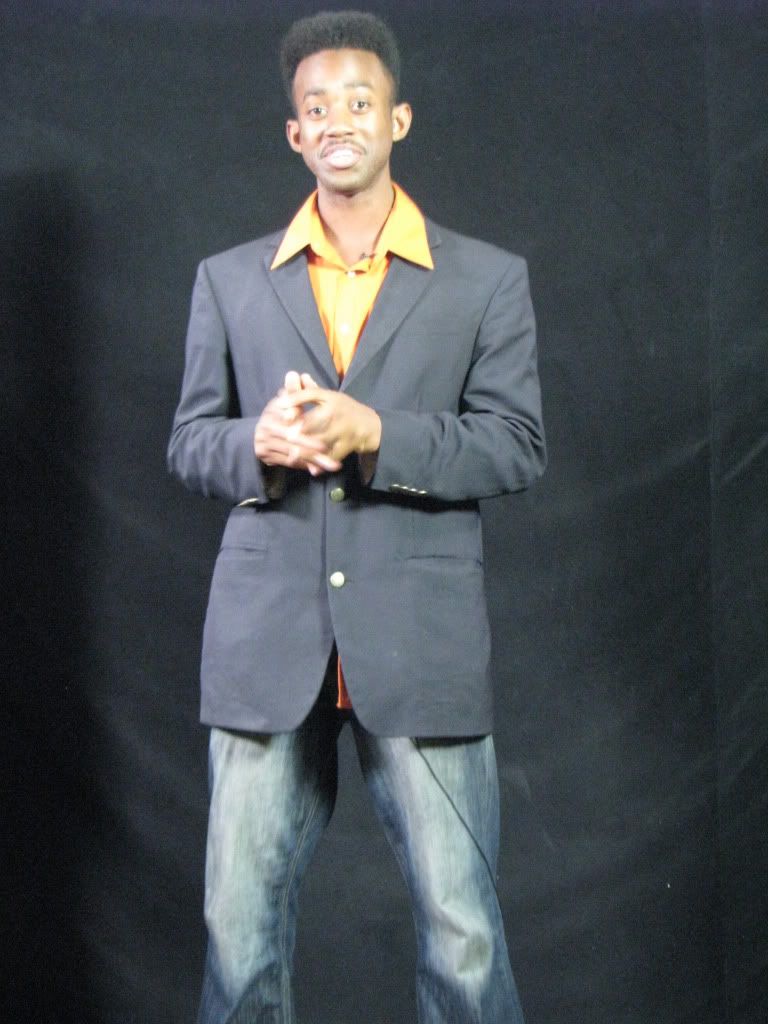 Motown Maurice performs "Late Last Night."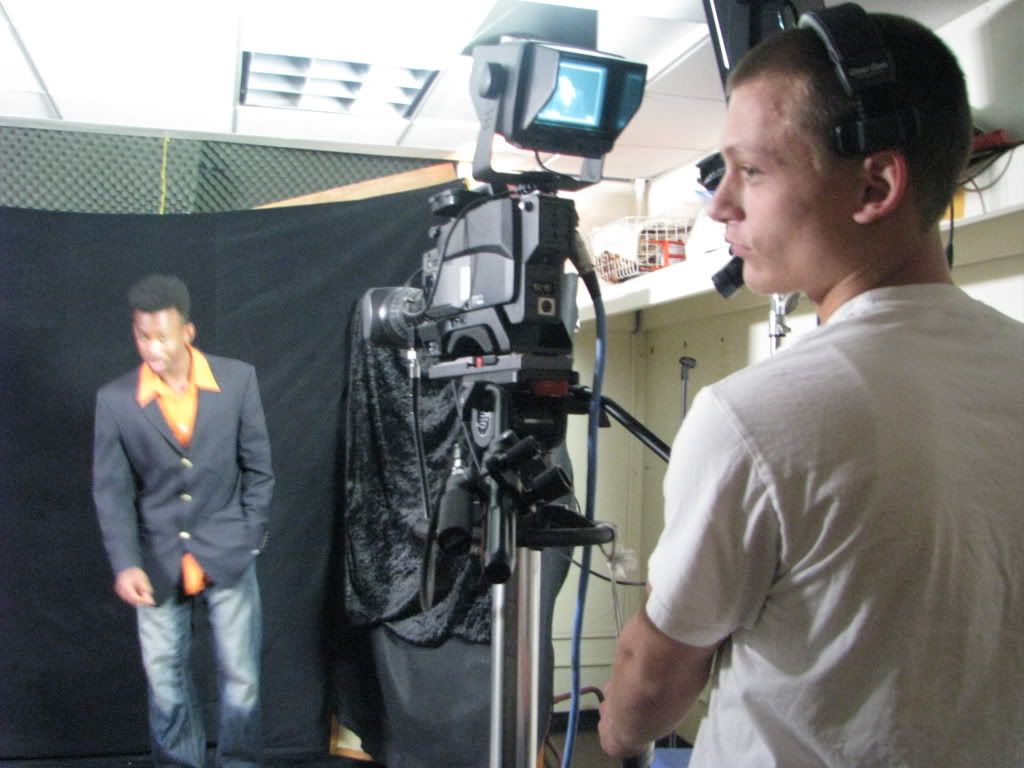 I'm ready Cameraman
The orange is popping.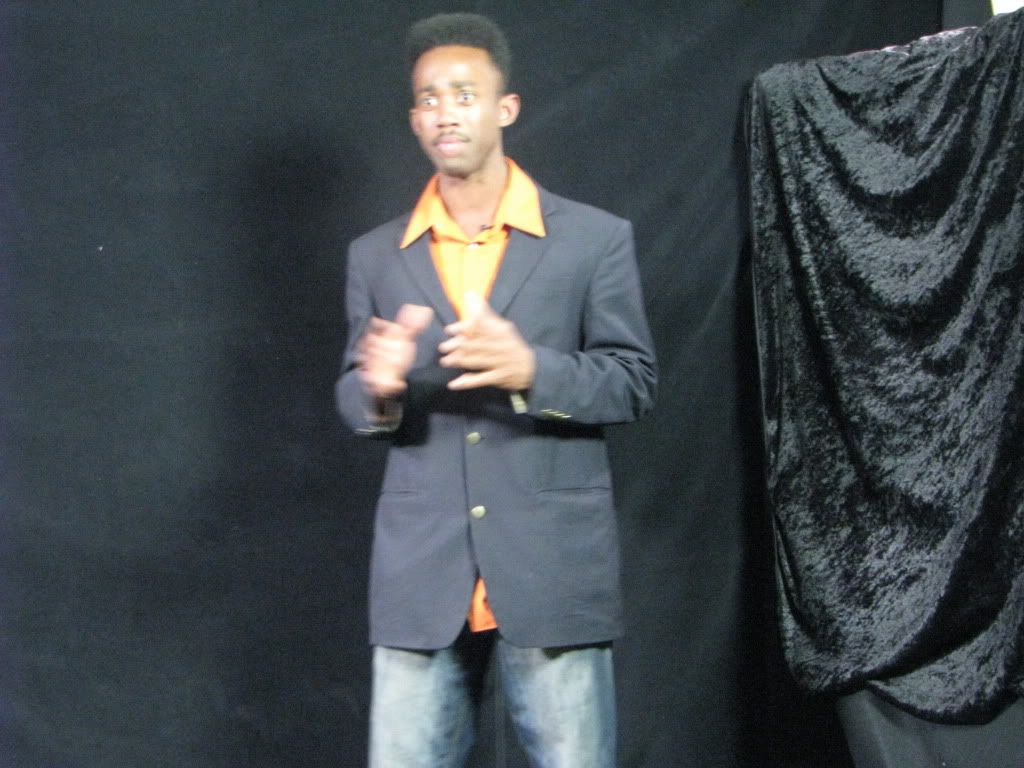 I'm worried about The Future of Late Night, can't you see it in my face.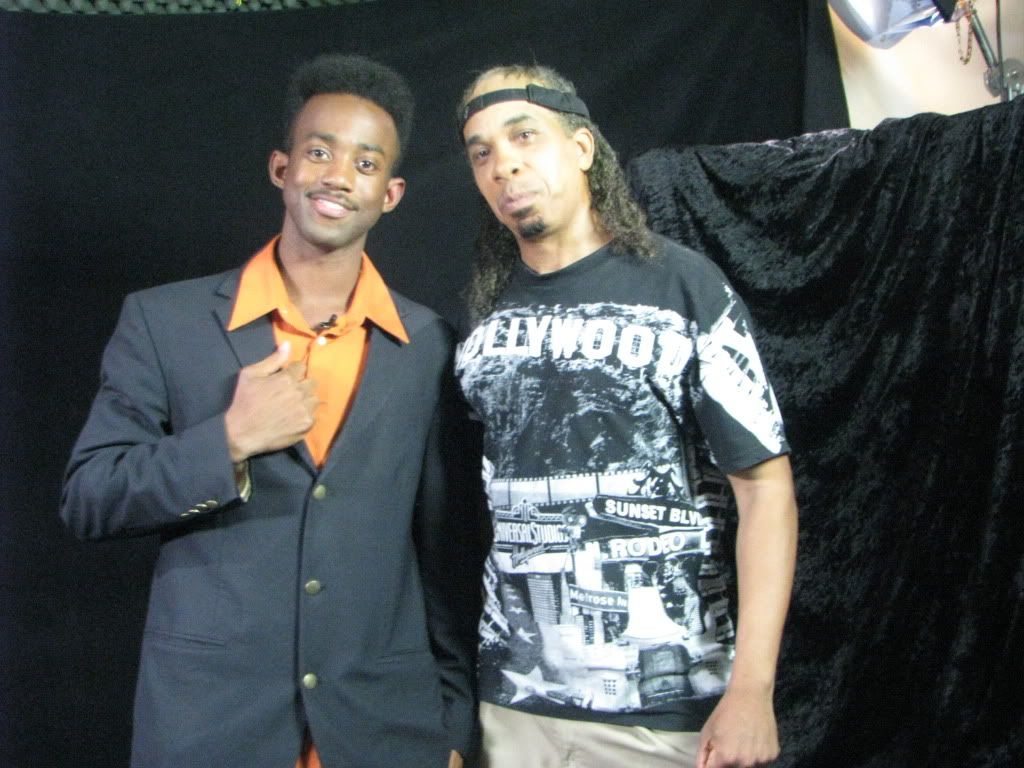 Motown Maurice & host/producer Tyrone Harris
Motown Maurice, Tyrone Harris and the Camera Crew
Final Thoughts
This interview was the first of a couple things for me. This is absolutely the first time I've been interviewed on camera to talk about my quest. I've been on radio several times but this is the first time I've had an on camera interview.
Secondly, I had to memorize my poem, "Late Last Night" and perform in front of people for the first time. I wrote it since November of 2010 and recorded it last year but not until the day before did I memorize it.
Click here to listen to:
Late Last Night
Overall, I left feeling very pleased about the opportunity. I hope I feel the same when I get to see it. Tyrone Harris you are the best. Thank you again for the opportunity. This is one of many more on-camera interviews to come.
Next Related:
Public Access Interview
As the quest continues...
The Future of Late Night
Motown Maurice