Post Represents: Monday, March 5, 2012
Mix, mingle & network with fellow Entertainment Industry professionals in an exclusive Downtown space with a touch of sexy ambiance. For the past 3 years, actors, models, filmmakers, producers, casting directors, writers and photographers have flocked from all corners of the West Coast to attend this sold-out event. Suede Bar & Lounge offers attendees the perfect mix of tantalizing surroundings and ideal networking conditions. Whether you are searching for the next pretty face for your upcoming project or to simply rub elbows with others in the field, this party is for you!
+ Private venue space with fully stocked bar.
+ Great music all night.
+ Ideal Downtown location.
+ Over 300 industry professionals in one room!
Location: SUEDE BAR & LOUNGE @ the Bonaventure
404 So. Figueroa St. (Btw. 4th & 5th St.) Flower St. Entrance, Los Angeles, CA 90071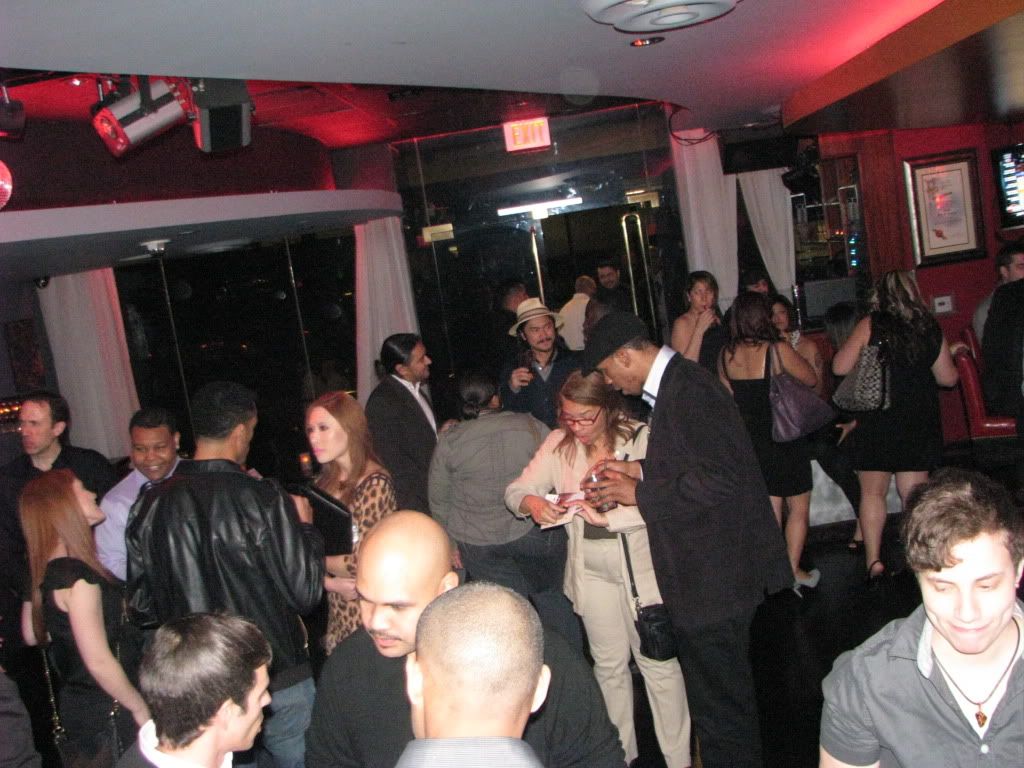 Mixer Mingle Mixer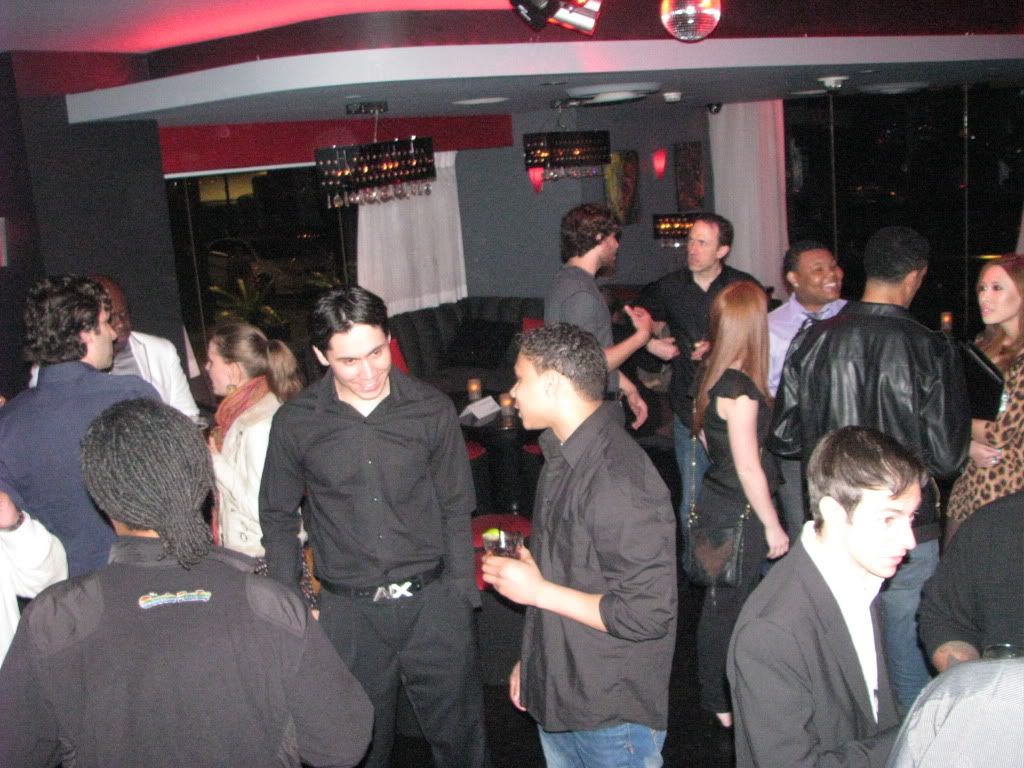 Mingle Mixer Mingle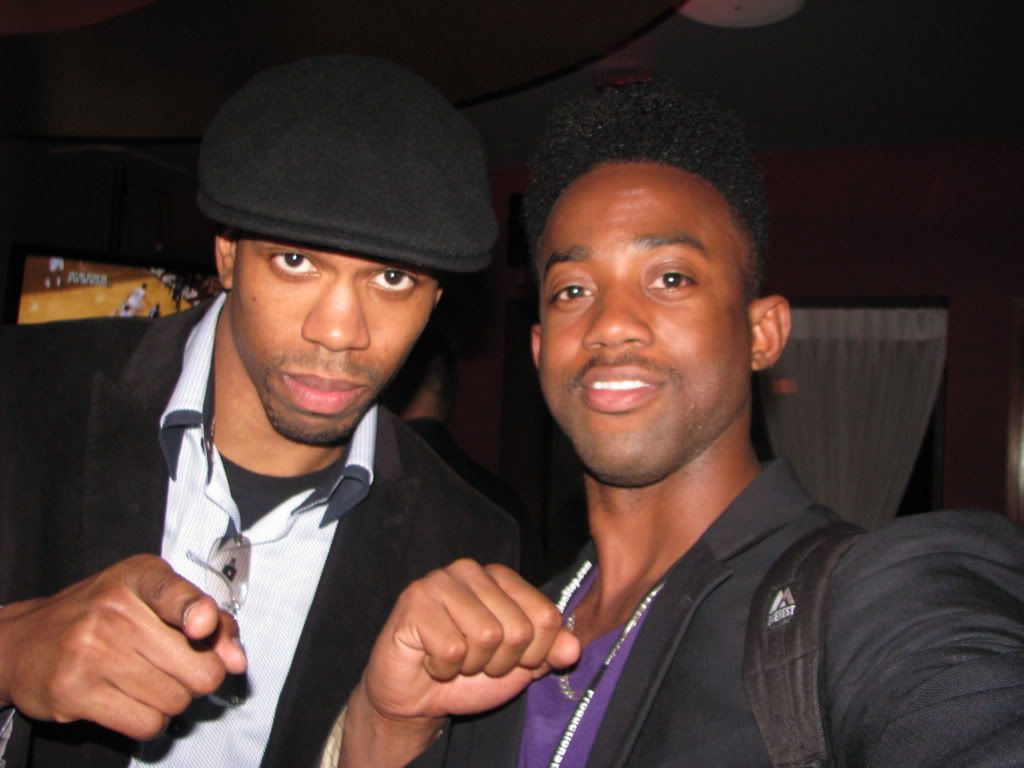 S.King & Motown Maurice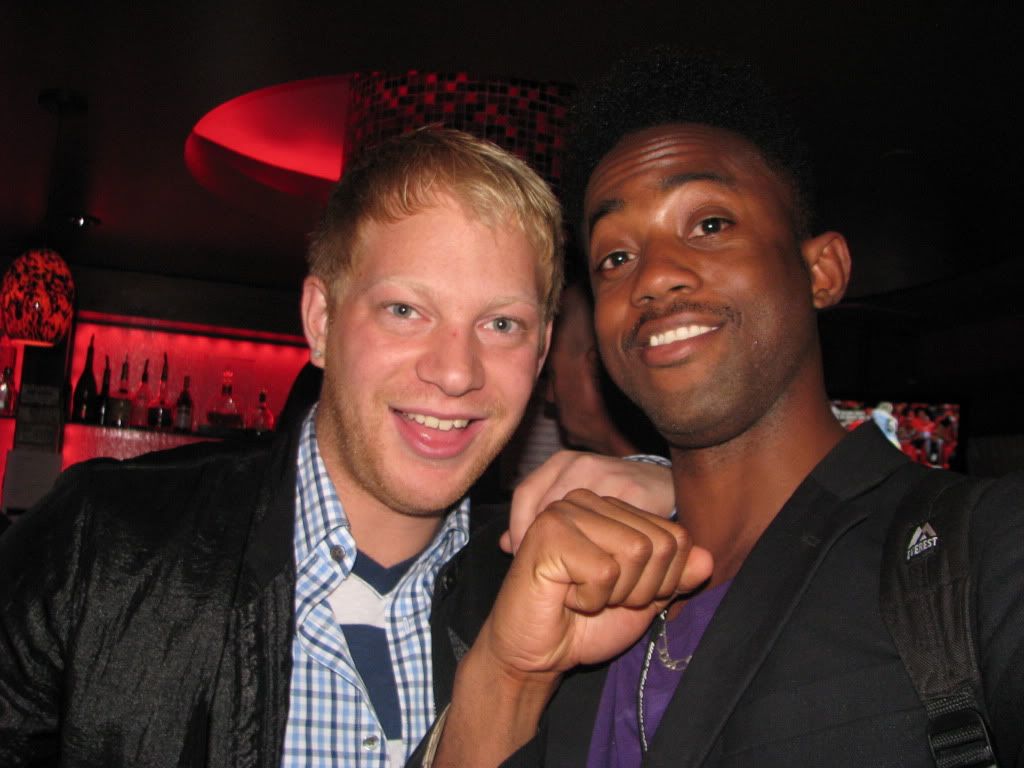 Jason Taylor & Motown Maurice
Jason Post:
Music from Jens Erik, Bonnie Piesse & Mark Hildreth
Motown Maurice & William
Sturtevant
William Related:
One Network to Another
Final Thoughts
Upon arriving William and I was a little skeptical. Of all the networking events we attend there is never a charge. The cover was $12.00 per person. We found out about the event on a random posting on Facebook and took the gamble. Shortly after we arrived. We both agreed, "Never Again." So did a few other people I ended up speaking to. Attendance was scarce at the beginning. We might have been the first attendees to arrive. Although the event had an awkward and slow start people eventually started to flow in. As that happened William and I placed ourselves in an appropriate position and the networking took off.
This event continues a constant flow of networking and event hopping for William and I and it also represents a slight shift. Compared to many other previous events I didn't take many photos with or without anyone. I didn't even connect with many people. However, the first person I connected with may have been worth my twelve dollars, twelve thousand times.
I met a gentlemen named Richard De La Rosa who is the project manger for a company named
Guilty Studios
. This conversation sparked in flame that transformed into a firestorm. When told how inexpensive the prices are to rent their studio, I conjured up a brain storm. Mixed with previous and new I've been blazing with with ideas ever since. Little did I know what I was going to embark upon the following day that added even more fire to the storm.
As the quest continues...
The Future of Late Night
Motown Maurice