Post Represents: Tuesday, March 13, 2012
Today, myself and my two friends that accompanied me set fort to a fashion related event in association with LA's Fashion Week. Soon after we arrived we began to realize "We're Not in Kansas Anymore. Attendance of this event was completely accidental. We were suppose to be at
"AUDI LA Fashion Week Event."
Although we suspected something was different we made the most of it and had a pretty cool time. We didn't realize we were at the wrong event until we were leaving. We basically went through the wrong part of the building. The event we planned for was next door. Moreover, The Future of Late Night Campaign has a new brand of supporters thanks to the attendees of Mr. Blacks in Hollywood
William Sturtevant,... & Motown Maurice are not in Kansas anymore.
William &.... Related:
Real Beaches & The Movies
Everything seems normal. Its just a regular party.
Photo Removed!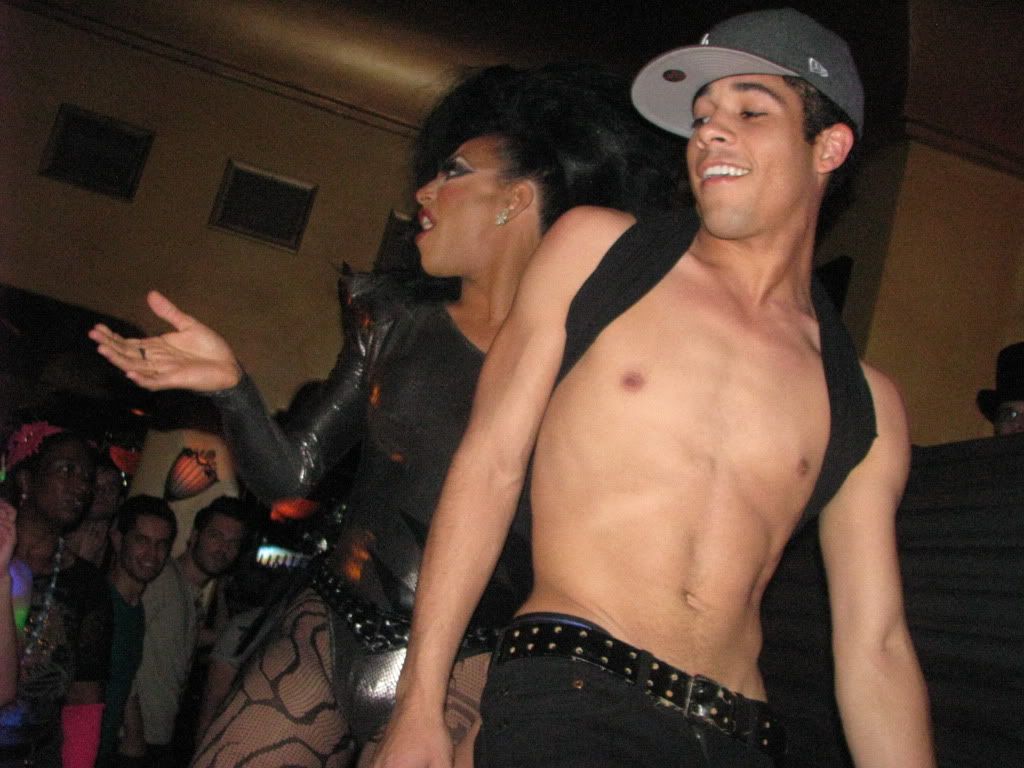 Ok...where am I? Something don't seem right.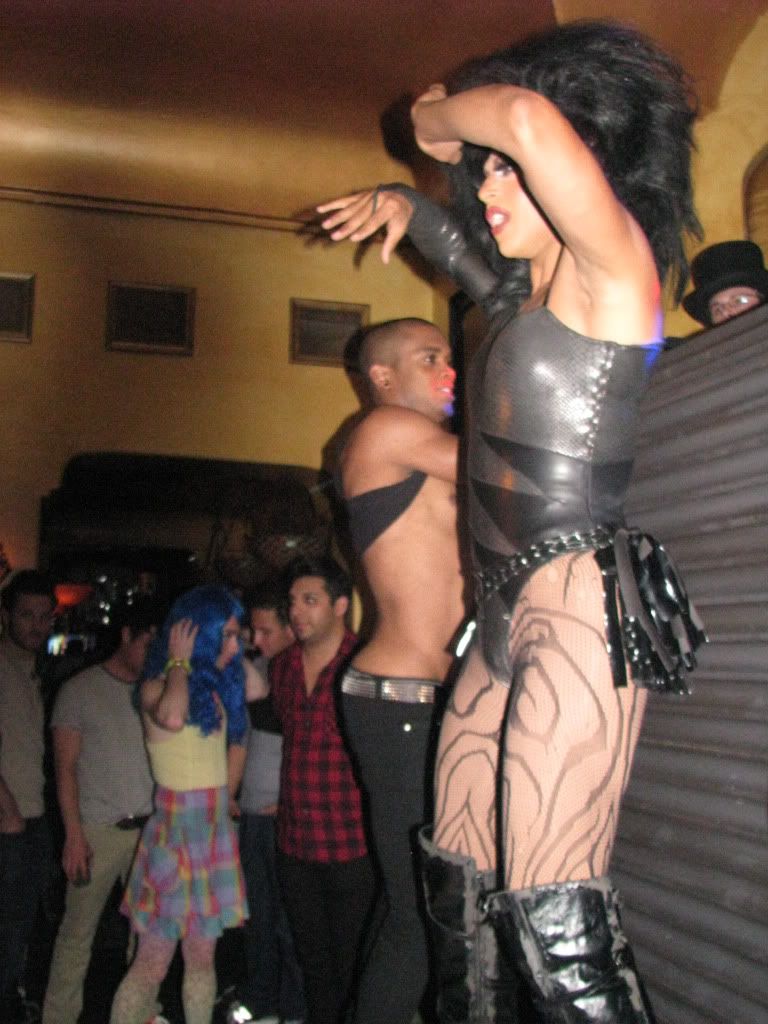 I've certain never seen that person before but everyone is saying
that's Shangela Debutantess from Rupaul's Drag Race.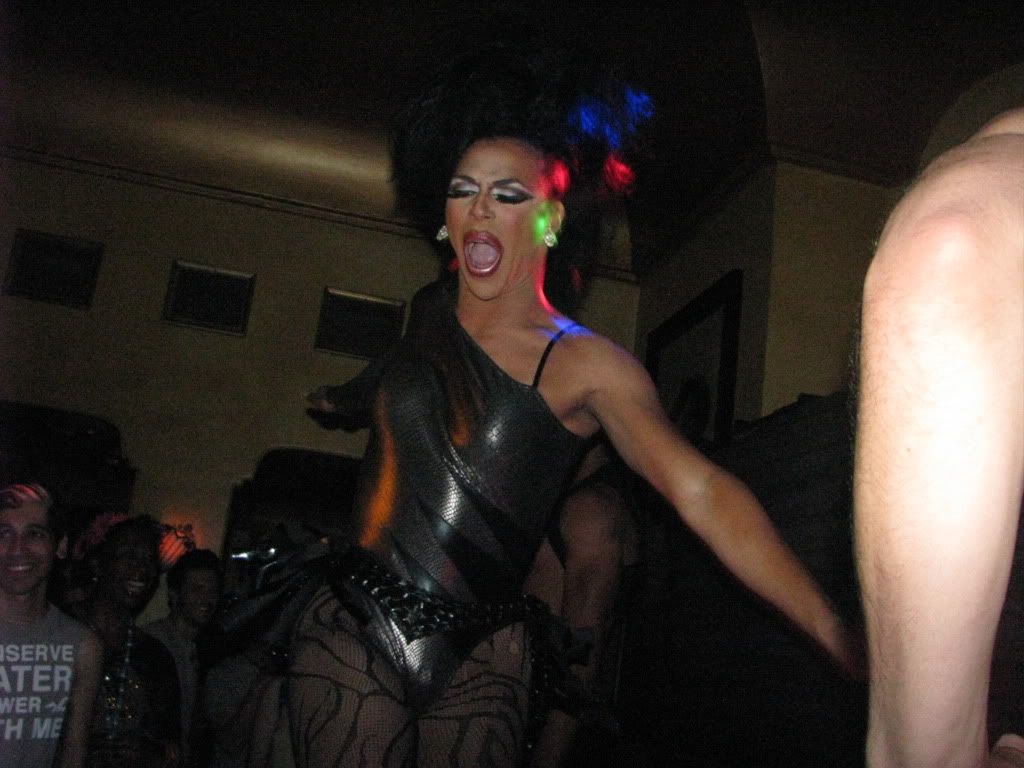 If that's Shangela Debutantess from Rupal's Drag Race then....
Everyone in the crowd is probably...Yup, this definitely not Kansas anymore.
Shangela Debutantess can actually had some impressive dance moves.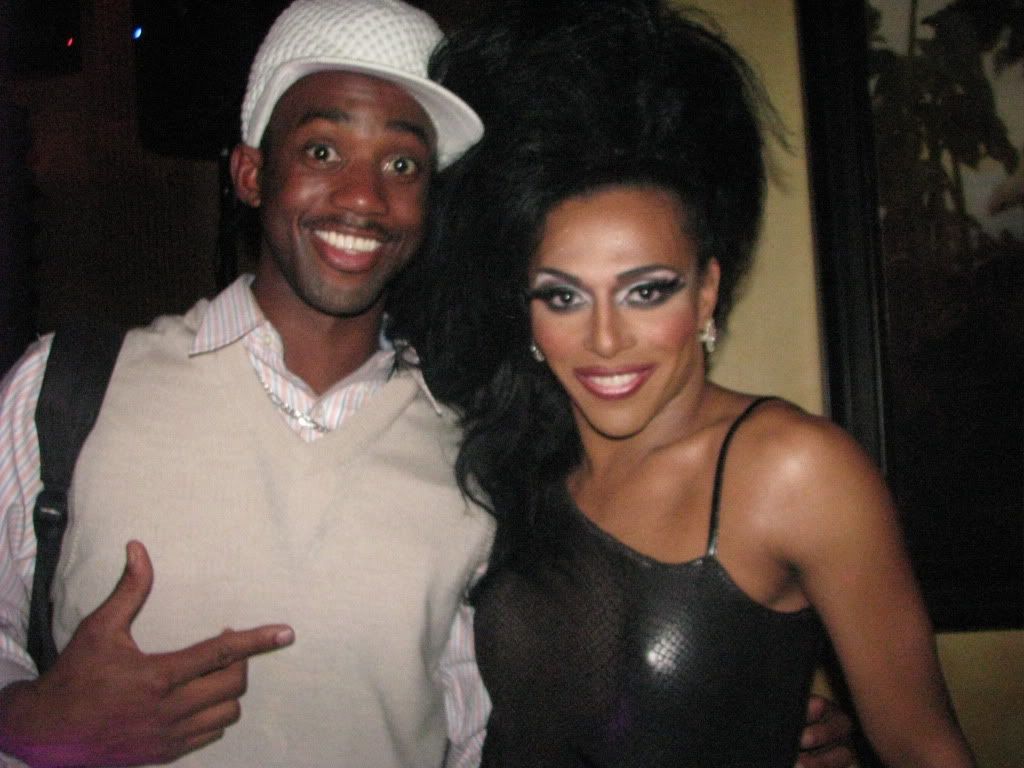 Motown Maurice & Shangela Debutantess. Hey the performance was dynamic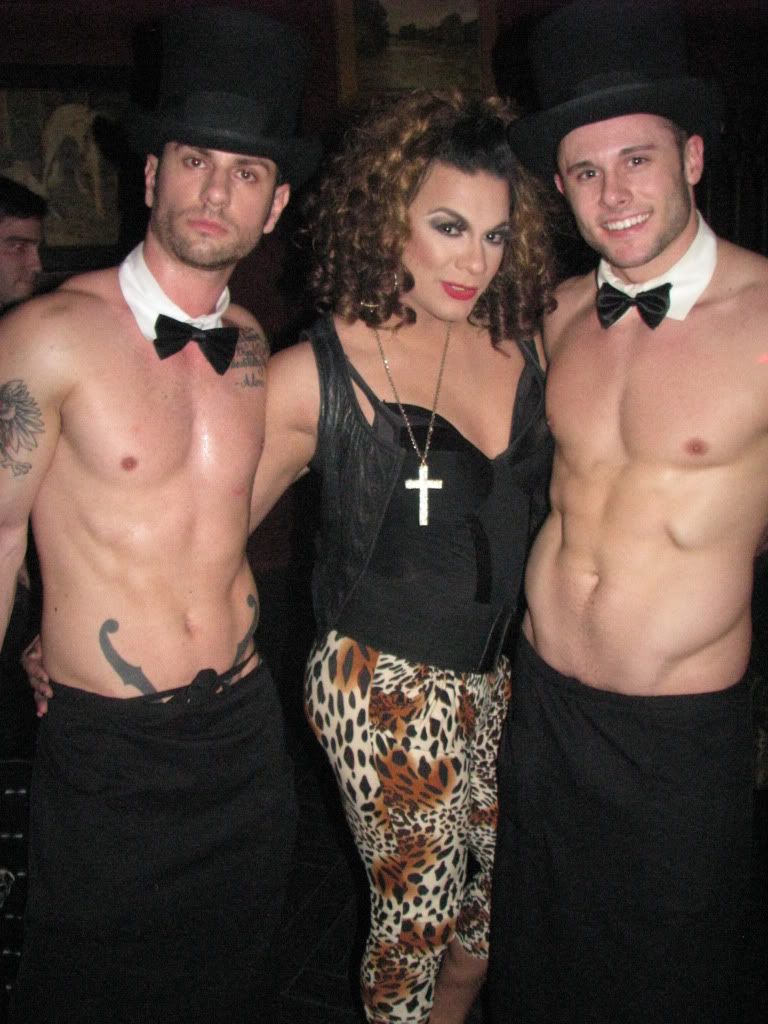 Everyone wants to take photos with these guys.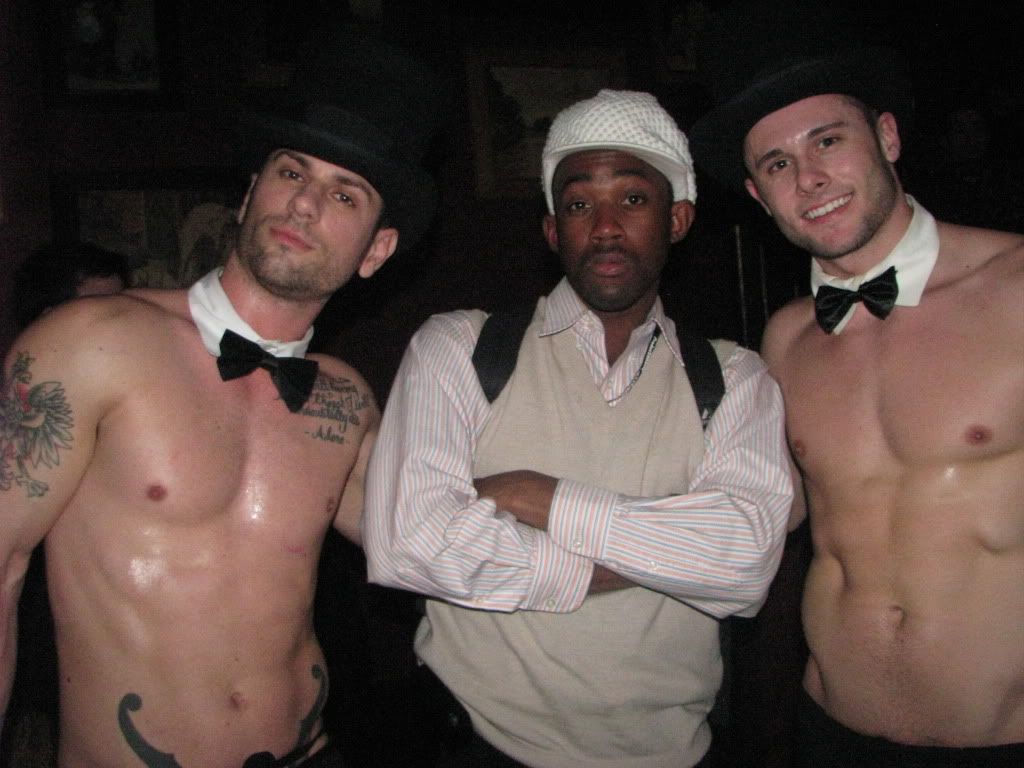 I guess I'll take a photos also. This is kind of awkward.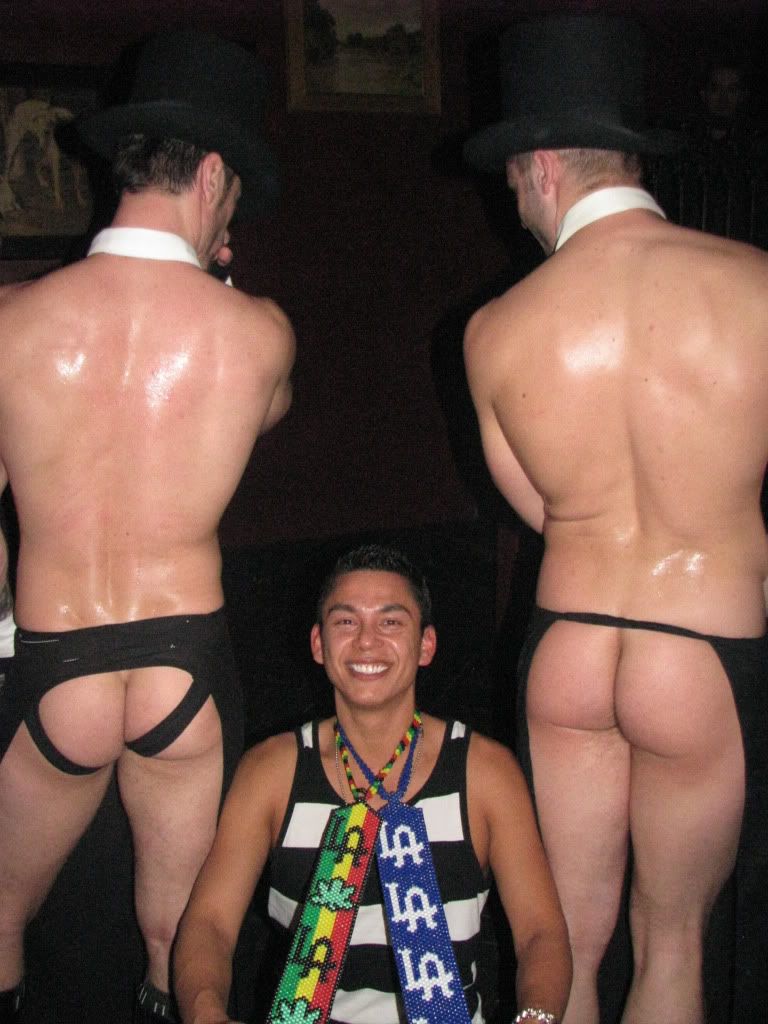 Half naked chip and dale dances and Joseph Rodriguez. He's enjoying himself a bit too much.
I wounder if that's some type of sign for the alternative life style.
They look like fun.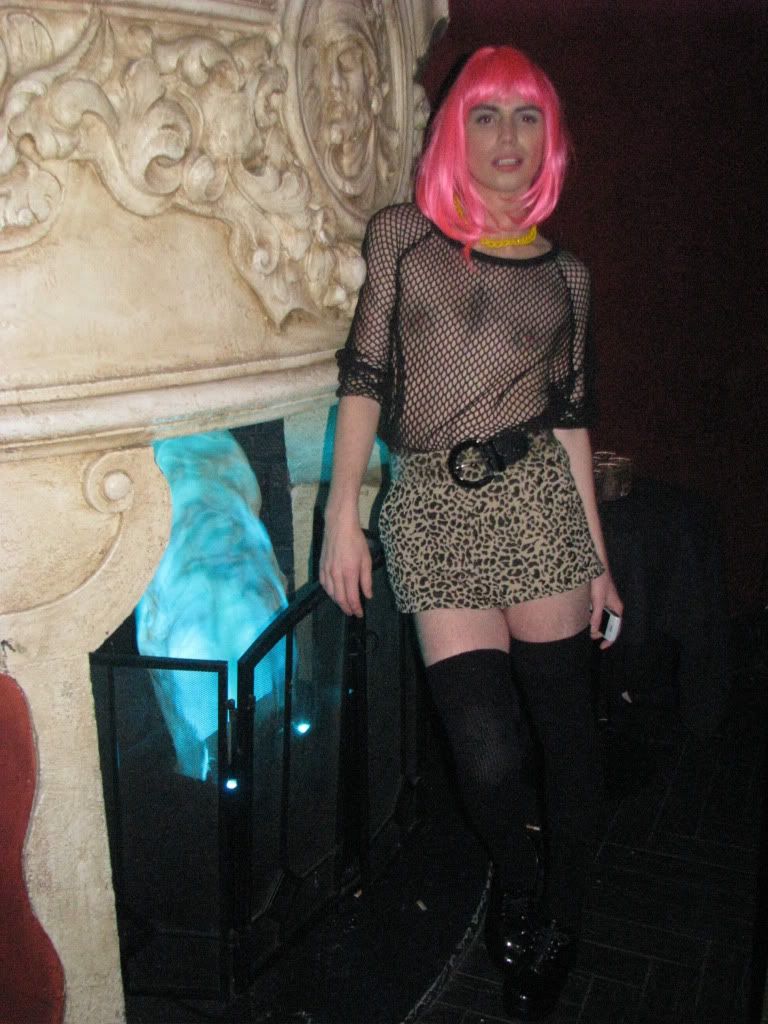 He... she... I'm honestly not sure. No more comment.
Click Here for More Photos:
Future of Late Night Campaign Stop # 5
Final Thoughts
If you're wondering if what they say about gays are true, well its true. They all know how have to fun.
The reason we thought we were at the right event at first is because the crowd had a very eclectic sense of fashion. Overall, it was a very interesting experience. One person figured I was straight and told me if I wasn't he'll totally make out with me. Another he or she subtly tried to kiss my cheek but of course was unsuccessful. I was never offended, mostly everyone had great energy and I enjoy being around anybody that loves to have fun. This experience reminds me of the time myself and a few friends somewhat tried to get into
Tiger Heat
for free.
Once again thank you all for the support. The campaign photos are awesome. You must click on them.
As the quest continues...
The Future of Late Night
Motown Maurice