The first time I was on the Crown Bar I had a blast (
Halloween 2011
). Once I received a personal invite from
Damien Dean
to celebrate his Birthday back at the same place, I anticipated the same type of excitement. That didn't quite happen. On Halloween I got much attention for people that lead to plenty of photo taking opportunities and networking. At arrival I sensed that probably wasn't happening today. My flashing lights earrings weren't appreciated (as I figured prior to because of the intimacy of the environment) and I interacted with nobody but Damien once.
Crown Bar on 7321 Santa Monica Blvd, Hollywood, CA 90046
I started out my night in a corner while taking a few mini naps...
Party at the Crown Bar on Fridays.
Its thick in there.
She's thick in there.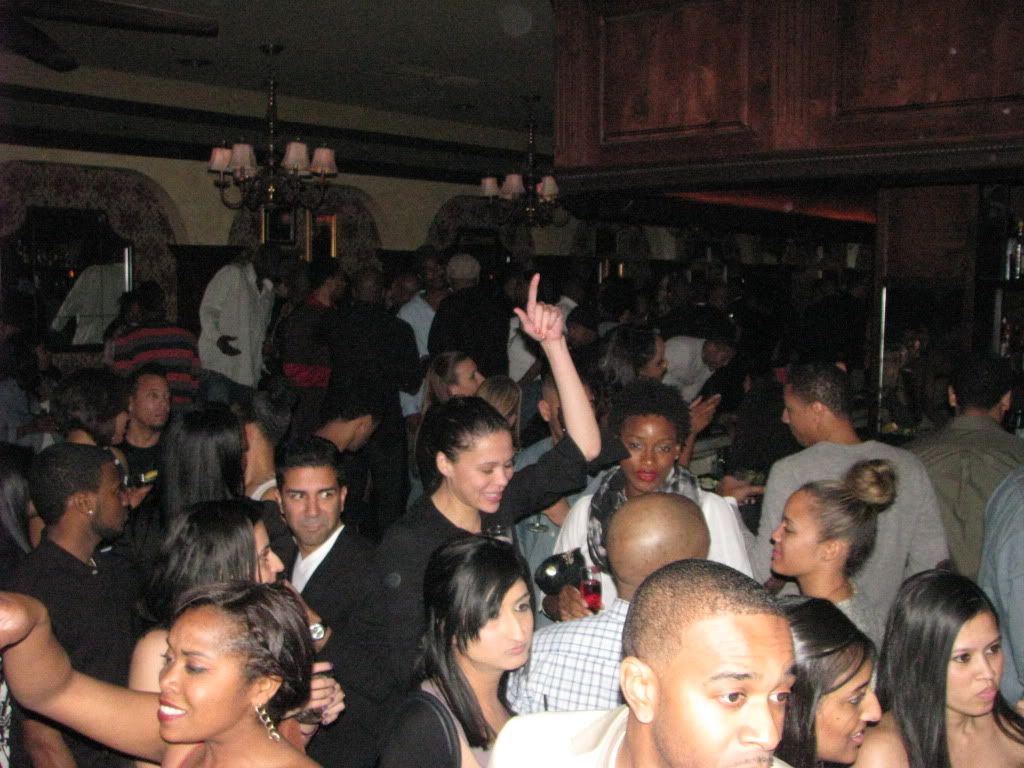 Beautiful Beautiful Beautiful people.
And I ended my night in a corner, in and out of taking naps.
Finals Thoughts
Its official. I'm addicted to networking. Although, I've been having a lot of fun in LA lately, every fun filled situation has always included the exchange of business cards. Nobody at the Crown Bar was trying to network. They were there to just have a good time. Which is a good thing but I'm not at the stage yet. I'm not sure if I'll ever be at that stage. I always have to have my cards with me in effort of promoting. Prior to arriving I was excited because I had new fliers to pass out. They arrived the Tuesday before. I came to Crown Bar stacked but I didn't even pass out one. Through, it all I was around people that was having fun. That's always a good thing. I don't have to be physically having fun, as long as people around me are having fun. The invite from the well connect Damion Dean was also very much appreciated and worth it. He's shown me much love at his events and I was glad to show some in return during his birthday celebration.
As the quest continues...
The Future of Late Night
Motown Maurice