Post Represents: Saturday, December 3, 2011
I'm back for the 3rd time at the Showbiz Expo at Burbank this time.
Location:
Marriott Burbank Airport
2500 North Hollywood Way
Burbank, CA 91505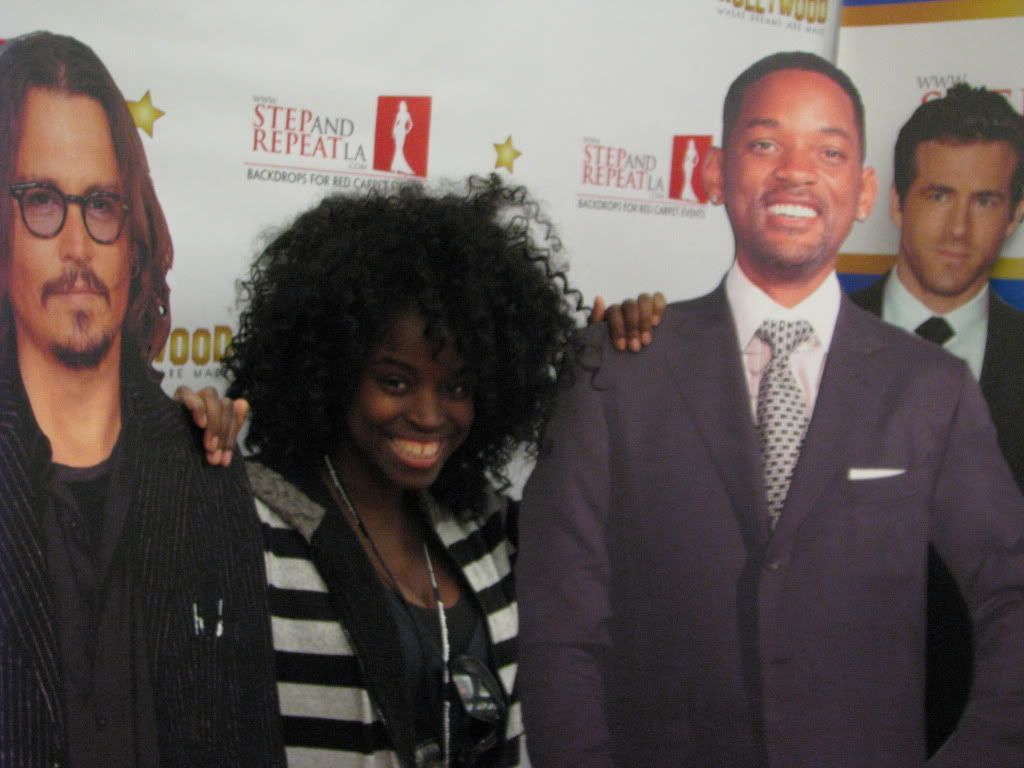 Johnny Depp, S.A.M, Will Smith & Ryan Reynolds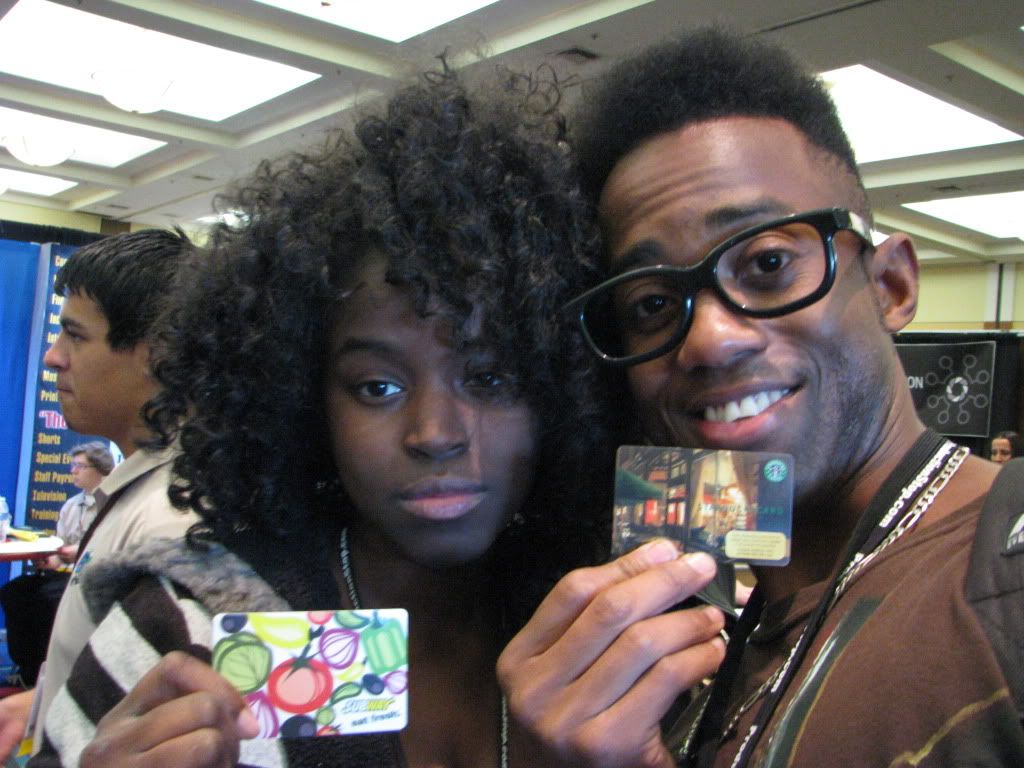 Back to back S.A.M and Motown Maurice won some gift cards for Subway and Starbucks.
Yeah we won. And what?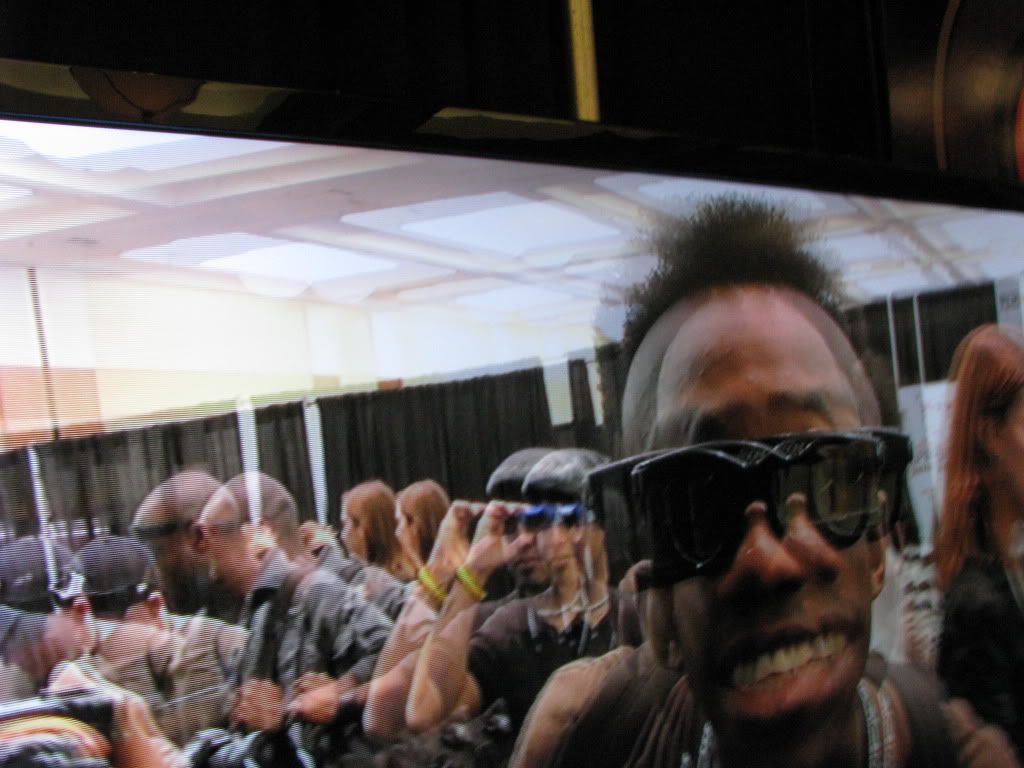 This is what you call 3D technology.
The Future of Late Night Campaign made a stop here
Adanna Kenlow supports the campaign. (Adanna Related Link)
As the quest continues...
The Future of Late Night