I met my friend S.A.M at
the
Grammy Award Winner Bonnie Pointer (Pointer Sisters) NEW CD Release Party
. A week later she showed up and she's been significantly helping me along my quest ever since. To the point where I've barely had to use the public transportation because she has been my driving chauffeur. My schedule haven't been as busy as it was with auditions earlier this year but when I have to go somewhere, S.A.M takes me there. For course I do what I can to contribute for gas. Most importantly, whenever I eat she eats. Thank God for EBT. Since early November, I've used the train maybe 2 or 3 times. I can't remember the last time I used the bus.
Honestly, I feel kind of spoiled. I still appreciate the public transportation but this is the life. It somewhat mirrors the life I soon want to live. I truly don't care to be behind the wheel but I love to be driven around.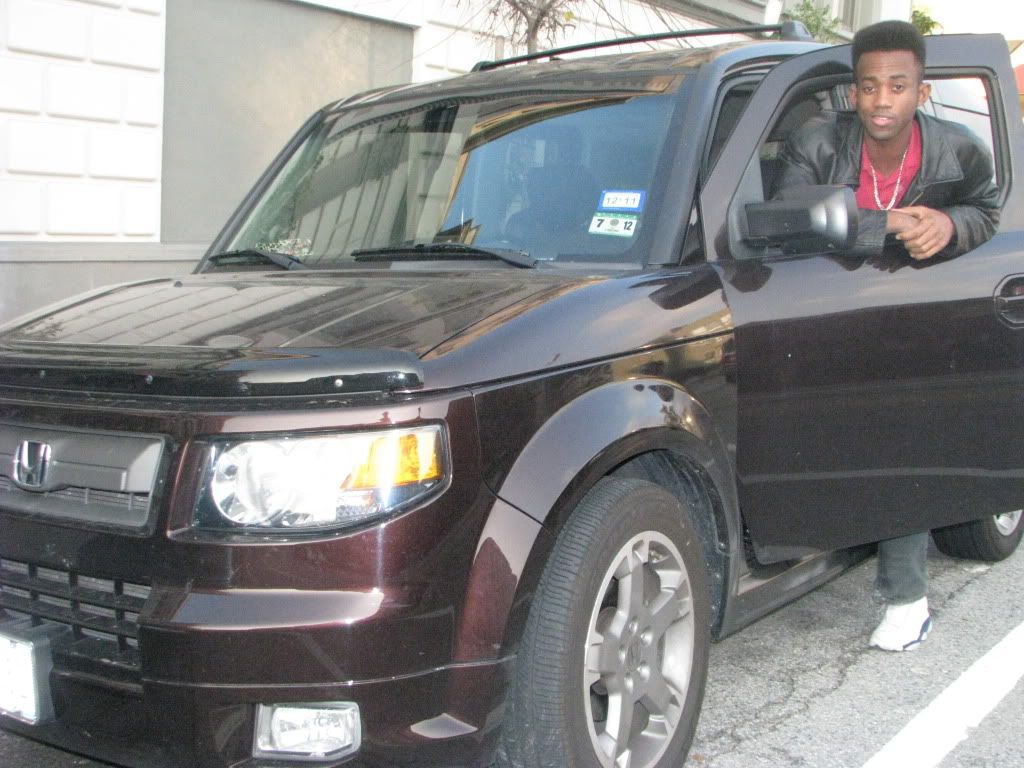 Motown Maurice next to his temporary Honda Element
Unfortunately, since Monday morning S.A.M has been sick. As of right now I'm at her house helping her back into good health. A side from her not feeling well, she has openly and willing giving me full access to her car. She even said something like, "God gave me this car for you." I'm not a fan of driving but I feel comfortable accepting this blessing. Its still just as good to know I drive and return the car back. I'm more then certainly not interested having the responsibility of owning a car.
Moreover, at the rate my life has been lately, I really don't have much to be patient with the transportation right now. Plus its nippy at night. I remember being cold this time last year waiting for the bus. Finding parking for the car sucks but if does feel good to pick up and arrive to my destination at this speed.
On Tuesday, I had an audition off of 5th street and Santa Monica. It took about 20mins to arrive there. Normally on the bus, it would take an hour and a half to arrive there. I never had a problem with the length of time before. I still don't, but as of right now this car is a gift for me.
I was a bit late to the audition because I'm currently committed to Hustle & Shuffle, my online radio talk show. The audition was for 11:55am and I arrived by car after 1pm or so. The person in casting teased me a bit because I arrived during a time slot filled with beautiful women. Nevertheless, she took me in without any problems. If I had to take the bus, I probably would of missed the audition altogether.
This car is perfectly on time in my life. Its the same car I had to sleep in 3 days ago because of unplanned circumstances.
I have an audition tomorrow at 9am that may conflict with my online radio show and this ride is going to help me speed up the process.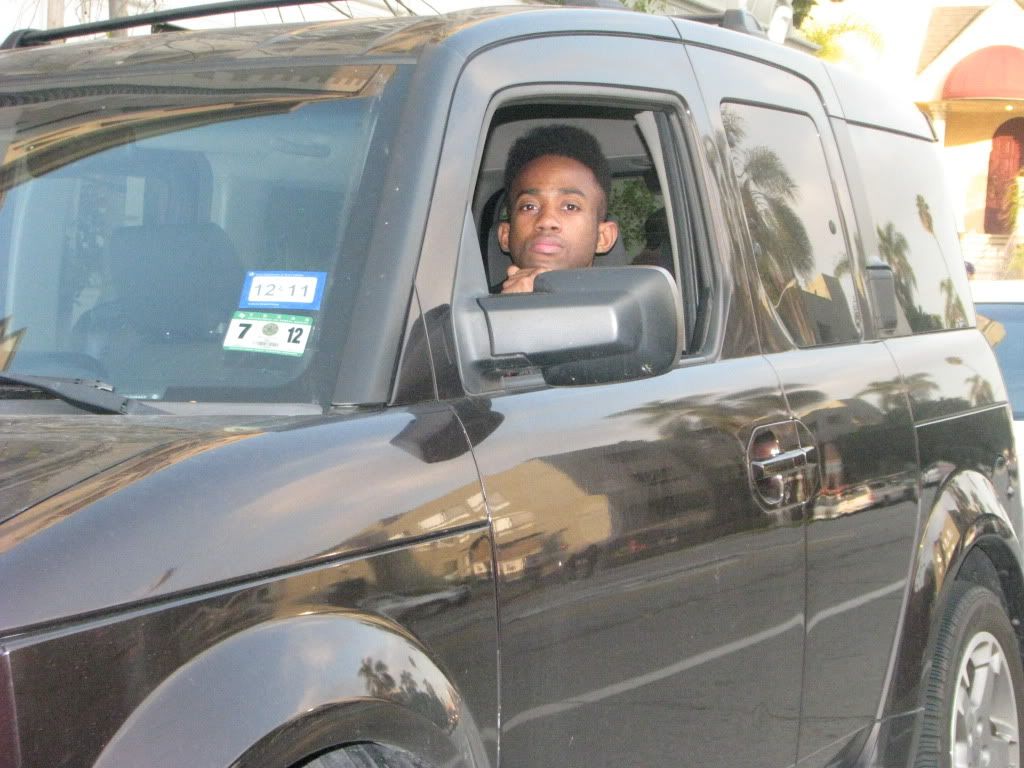 Motown Maurice is back behind the wheel. For now at least.
Car Related Post:
Auto Amazing Mobile
Car Related Post:
Sleeping in a Honda
Next Related Post:
Care Taker Motown
Final Thoughts
I have forever grateful to S.A.M. Thank you very much for your friendship and for trusting me with your car. I will continue to do my best to care you back into good health. You have been there for me and I'll be there for you. Thank you.
As the quest continues...
The Future of Late Night
Motown Maurice