Post Represents: Thursday, December 15, 2011
This hasn't been a great week for my friend S.A.M. Unfortunately, she has sickle cell anemia and she suffered a crisis in the beginning of the week. Throughout the step of the way I did my best to bring her back to good health. Things later got so bad that I had to take her to the hospital because she was barely able to walk. She stayed there from Thursday night until Saturday afternoon.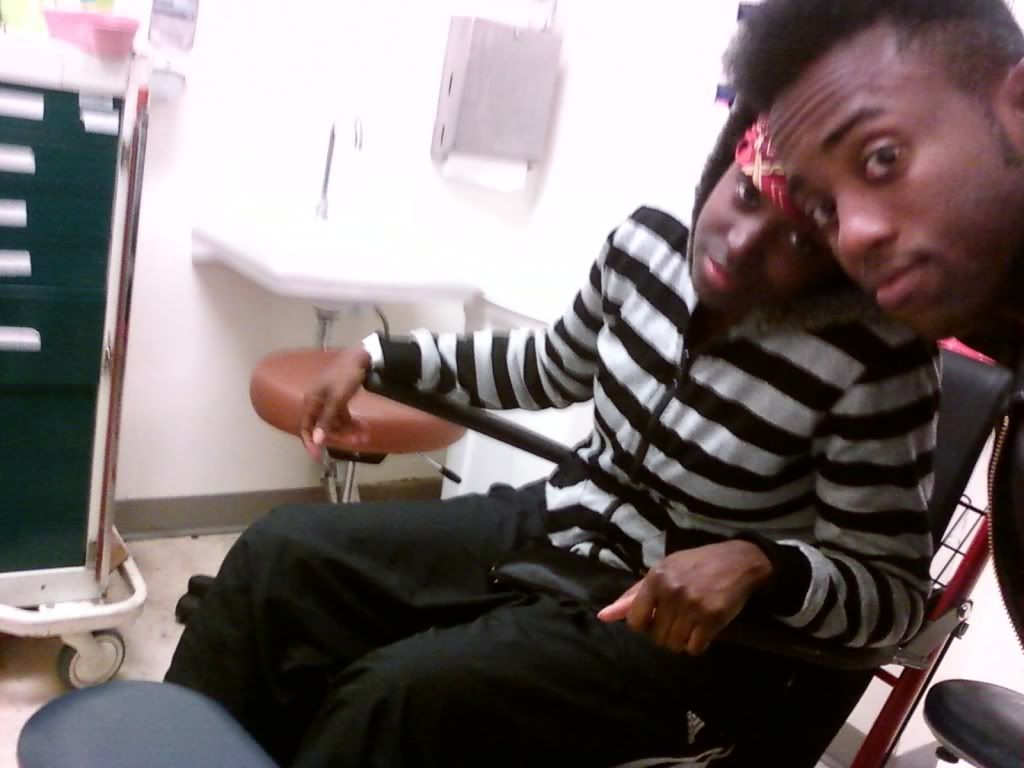 S.A.M & Motown Maurice at the hospital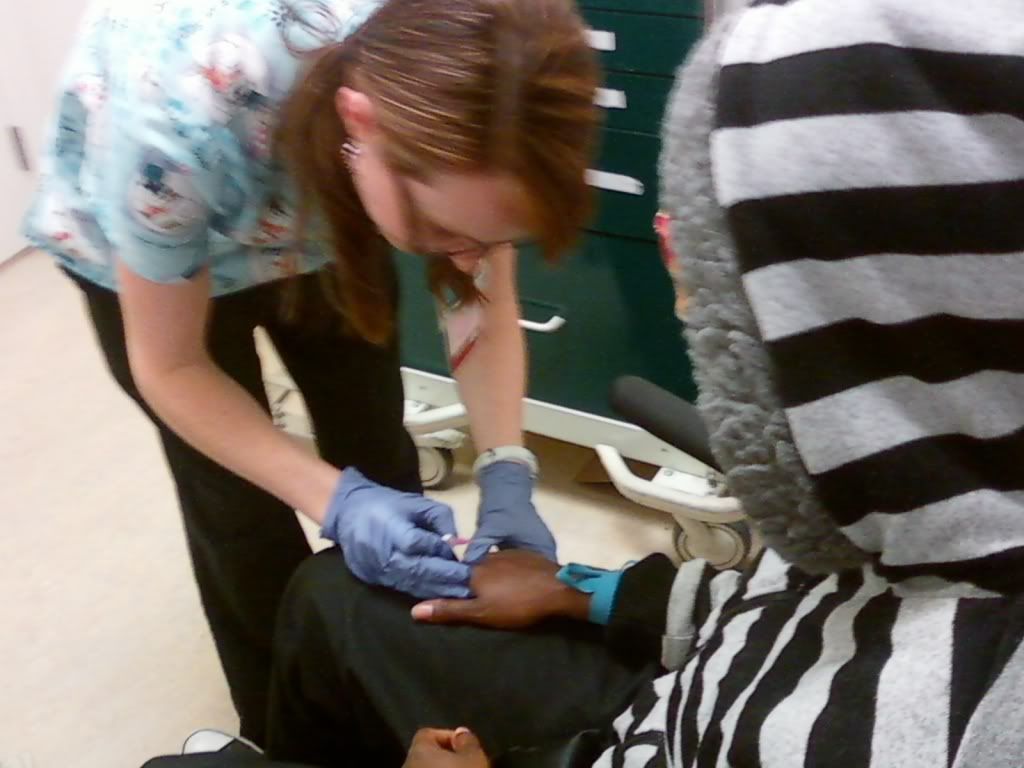 Blood tests....I V's
These are not happy times.
LAC + USC Medical Center Los Angeles, CA
Previous Related Post:
Riding Friendly
Final Thoughts
Within a short period of knowing S.A.M, she has unquestionable been there for me in several ways. Therefore, there was no question about me being there for her during this crisis. I've lost track of often she verbalized her appreciation. It felt like a second nature of mine that I haven't used in awhile. I was honored to be there in this time of need. Throughout the process, I couldn't help be think about my childhood and if I was a good son to my parents in there time of care. As long as I've known my father, he hasn't also been of the best of health and you better believe he called on me all the time. Without a doubt, I always did what he asked me to do but I'm now wondering if I could of done more.
There was only one time in my childhood I recall my mom not being so well and I vaguely remember that period. I was probably a preteen age. I'm sure I was help to her but all I really remember is making her cry once while she was recovering. For what reason I don't even know. Furthermore, if there is any reason I was able to be patient with S.A.M its because of the patience I've gained from helping my father over the years. Caring from someone takes me out of my workaholic zone but its humbling. Its not easy for me to get way from my creative process. I had to step way from the computer several times to take her to the hospital and provide care at her home throughout the weekend. Truthfully, I believe this was a good thing. It was a good thing because for the first time in a very long time, I was human again.
As the quest continues...
The Future of Late Night
Motown Maurice