Post Represents: Sunday, December 11, 2011
I got a text to be apart of The Shop on December 6th. The Shop is a new online web series coming to the world wide web near you. I knew about this project back in July when Orlando Wilson was cutting my hair. The excitement and anticipate was obvious. Those were the planning stages and now I'm apart of the production. Its a wonderful thing to see a mans vision come to life.
"LIKE" The Shop's Facebook:
http://www.facebook.com/pages/The-Shop/108430622601058
The Shop
SonOfManEntertainment
http://www.sonofmanentertainment.com
Ex. Producer/Creator
Orlando Wilson
Shooting Location:
Ms. Tony's of Hollywood
12314 Magnolia Blvd.
Valley Village, 91607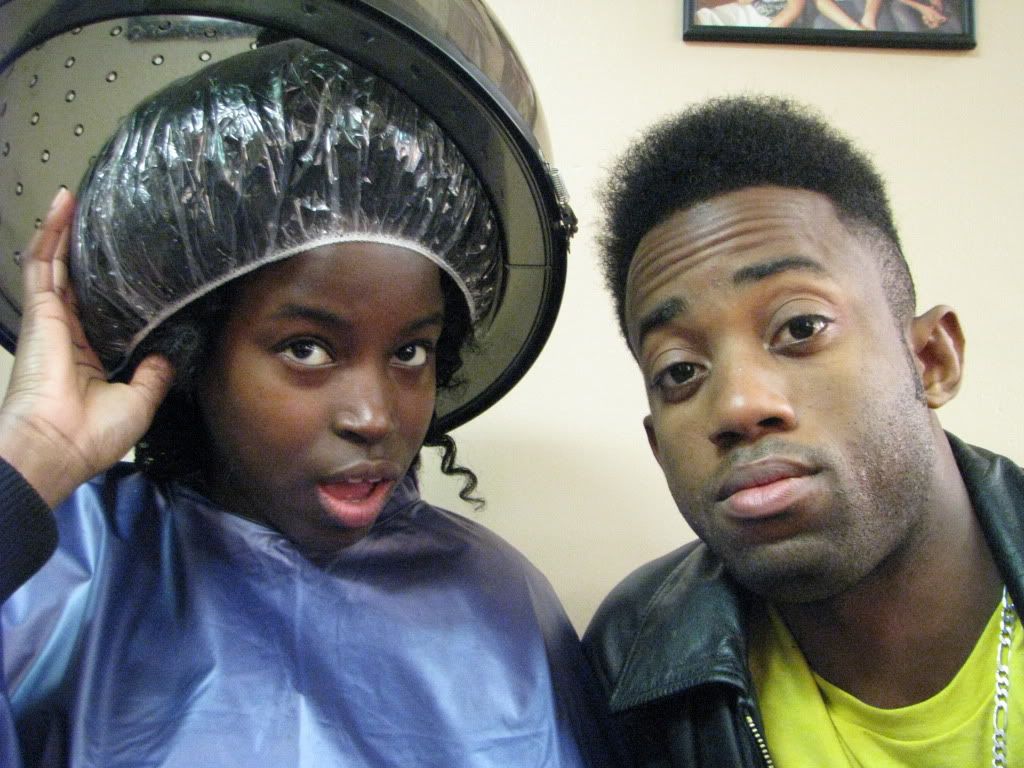 S.A.M under the dryer next to Motown Maurice.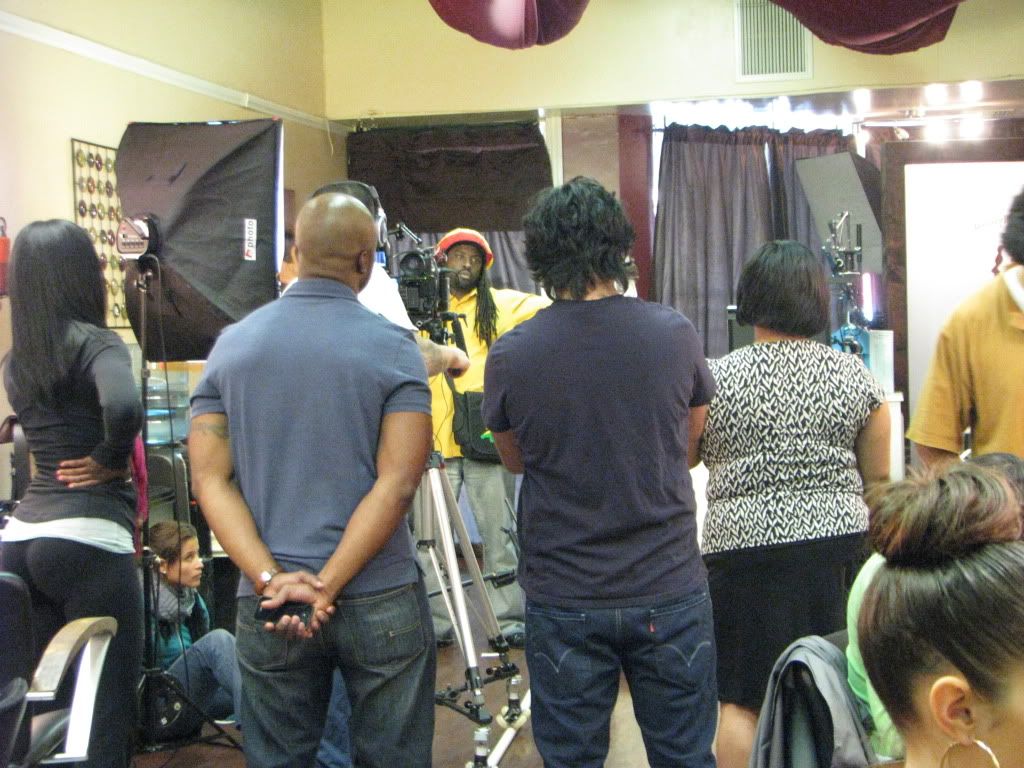 The Shop in production at Ms. Tonya's of Hollywood
Full Service Salon and Academy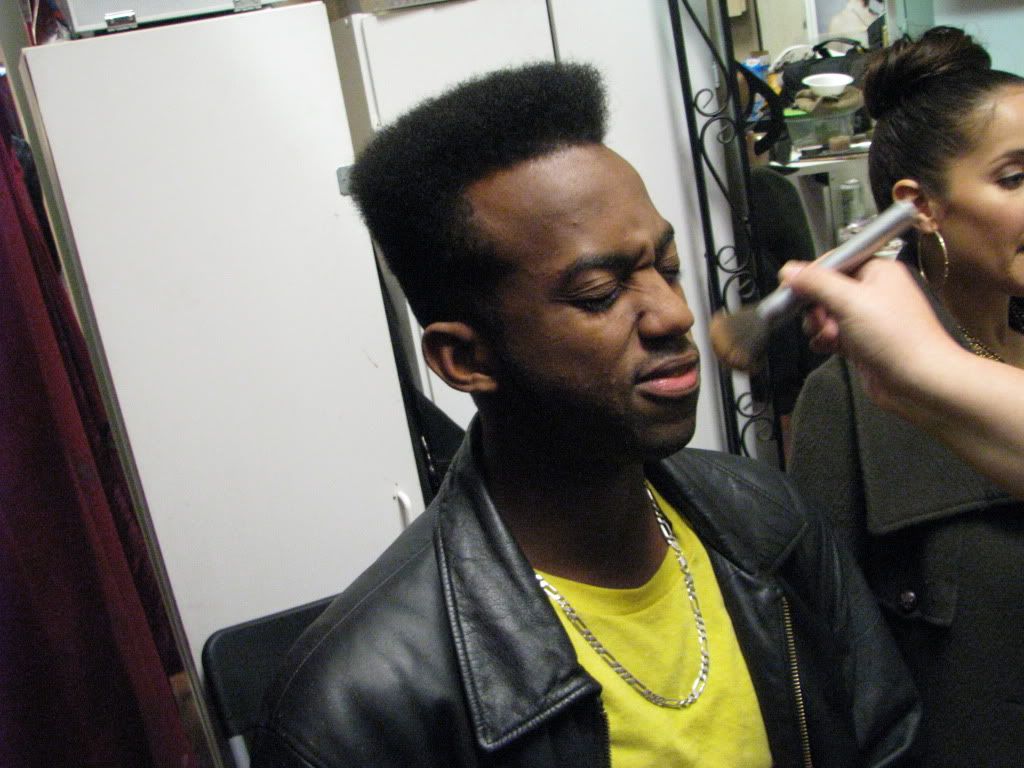 Motown Maurice in the make up room with

Petrona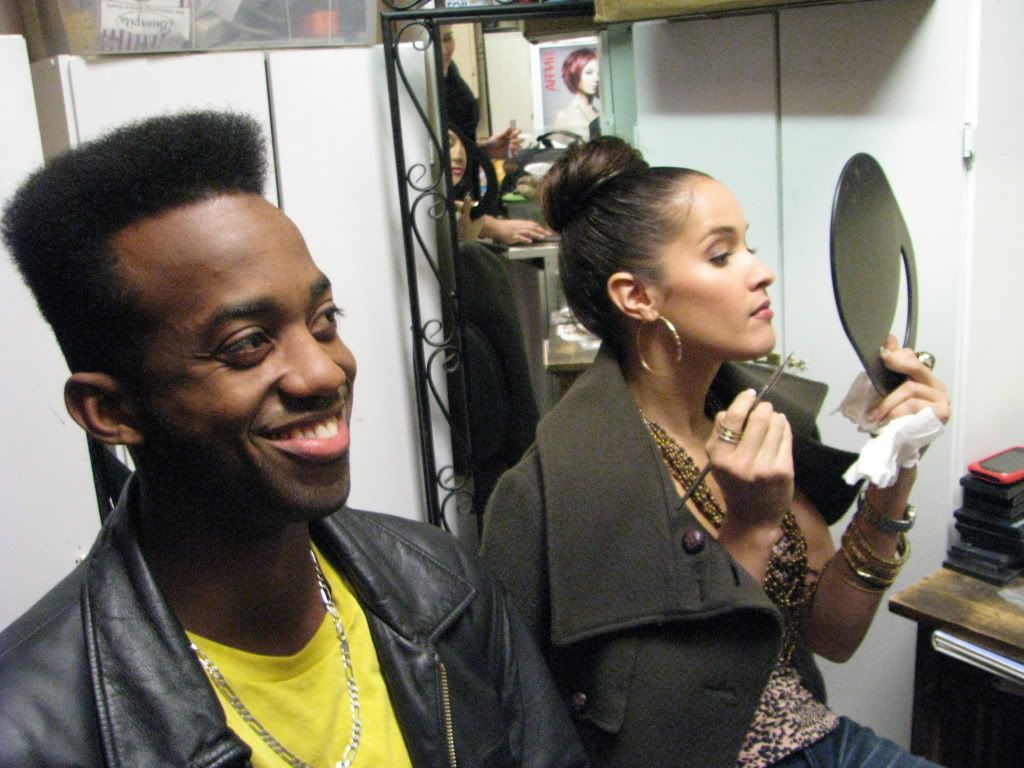 Motown Maurice smiles next to Petrona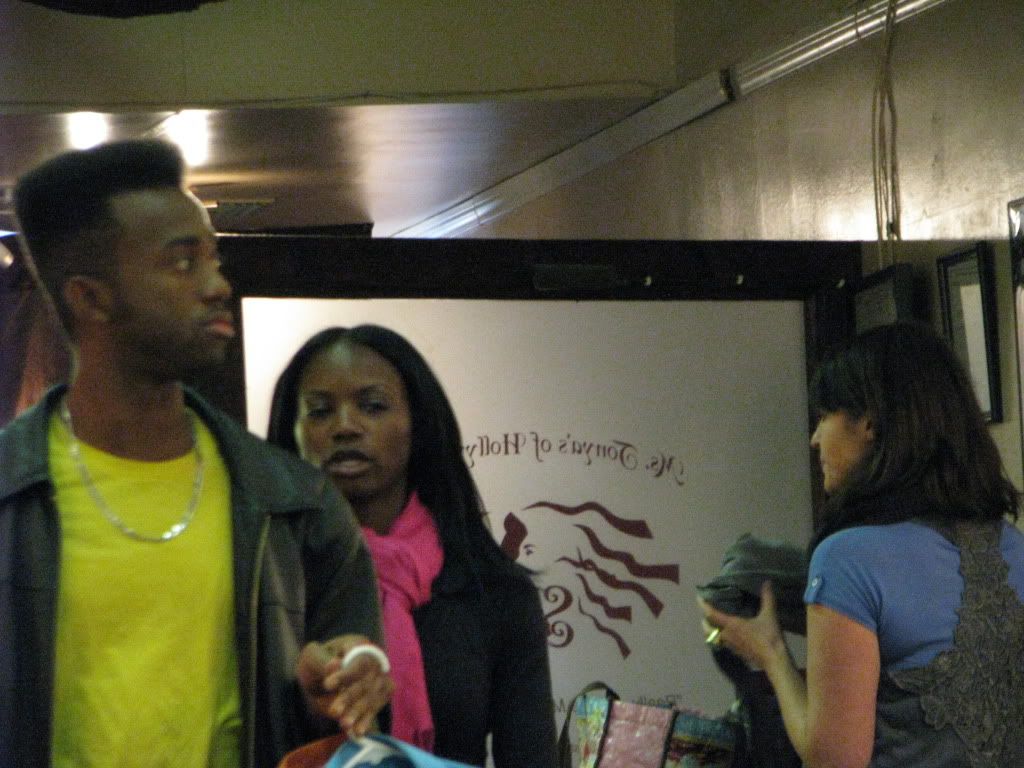 Director Taja V. Simpson directs Motown Maurice in his place.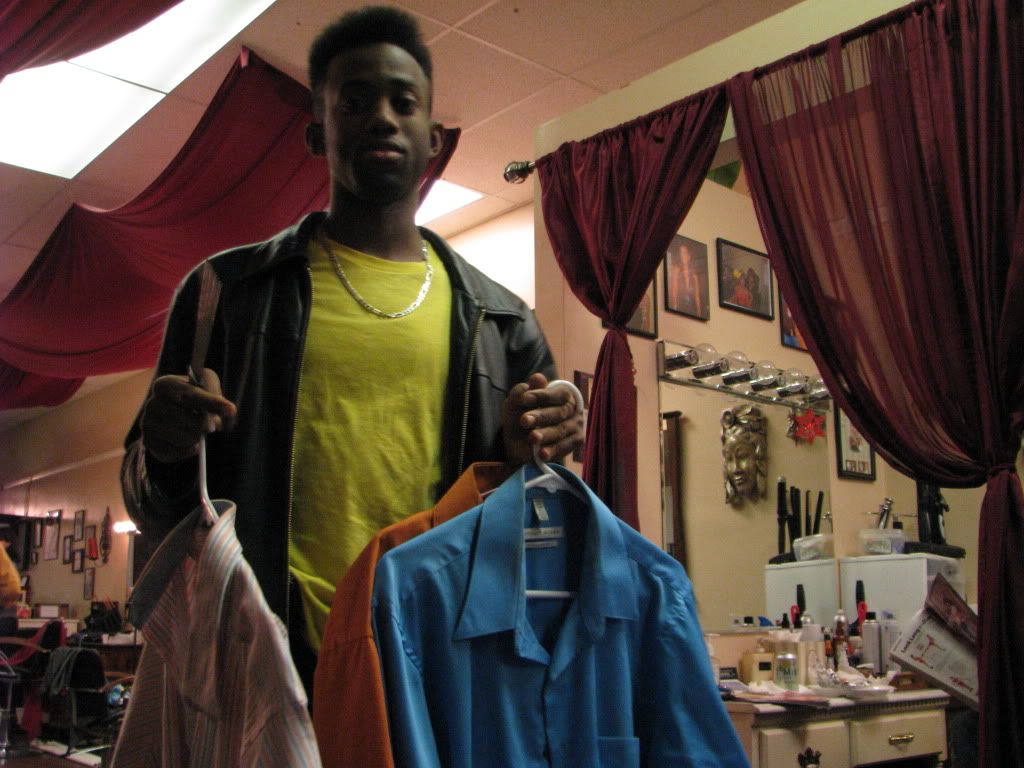 Which shirt should Motown Maurice wear?
I'm stalking with the Man in the Mirror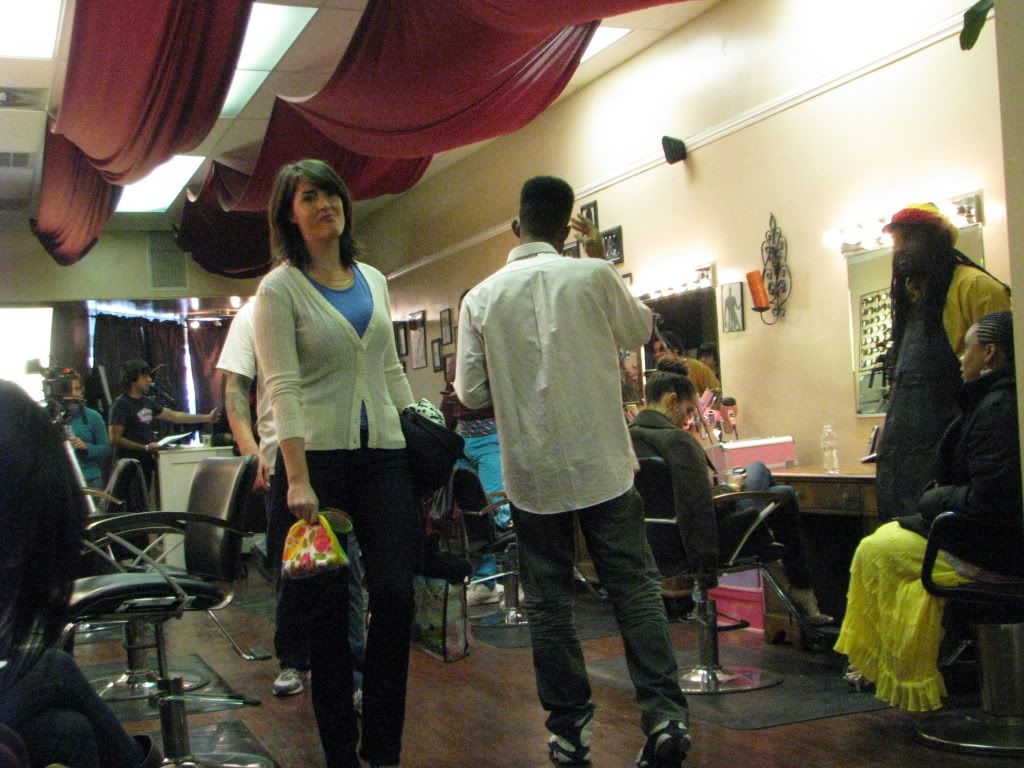 Davie-Blue crosses Motown Maurice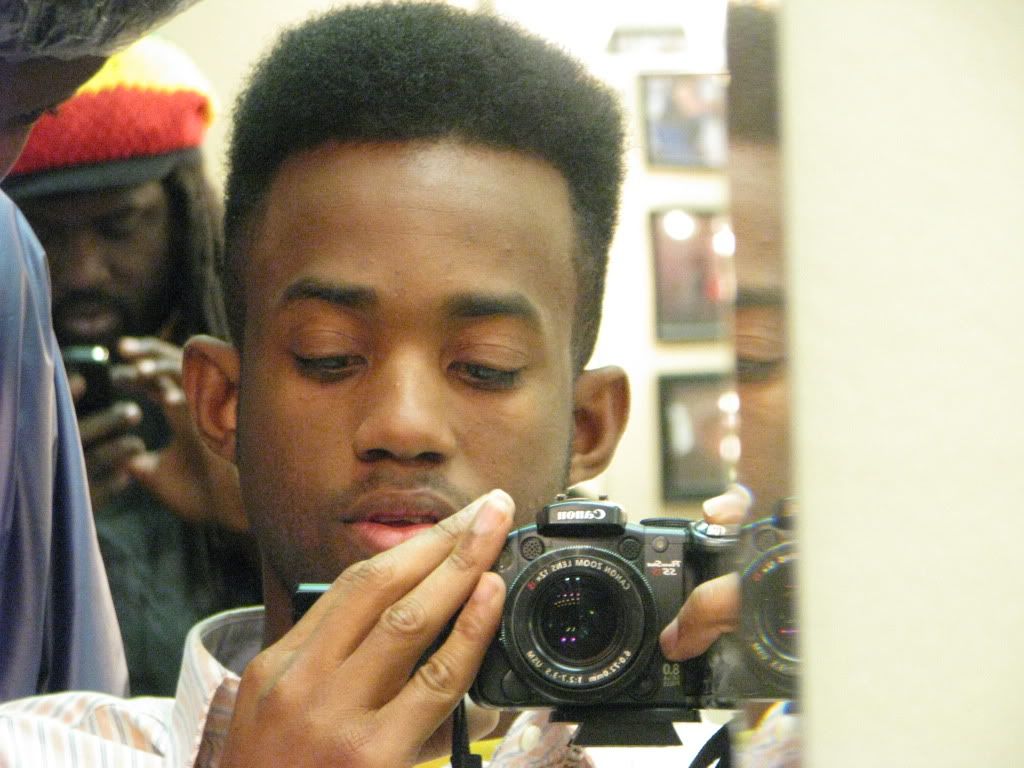 Having a bad high top day.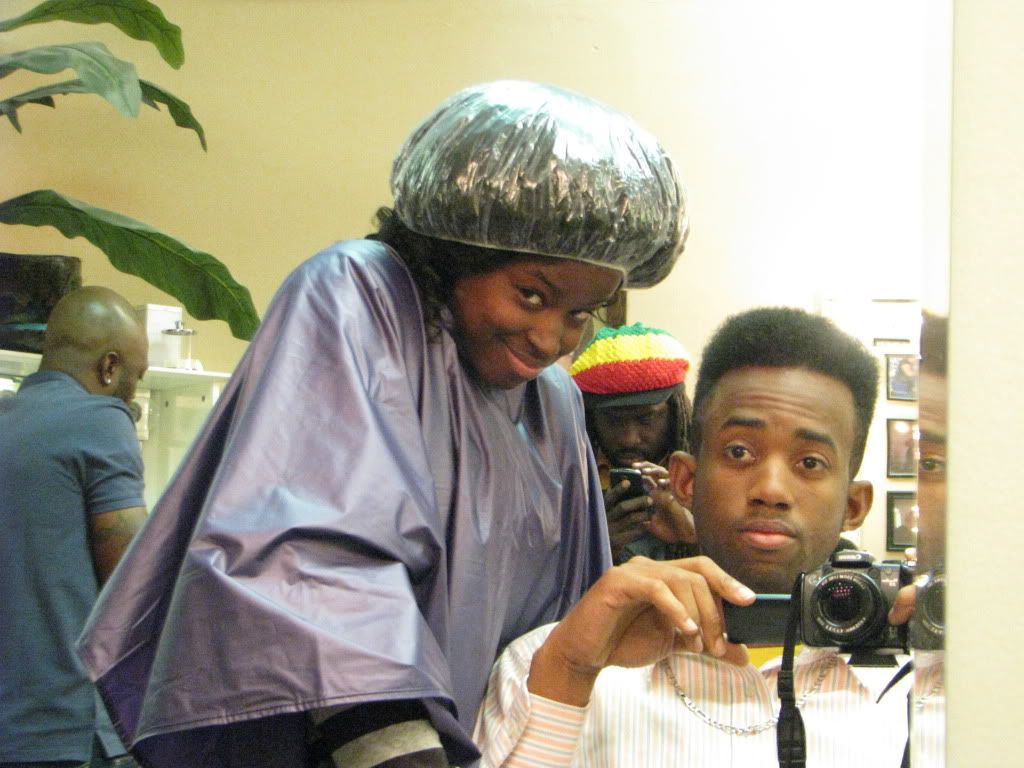 S.A.M is the ultimate back ground extra.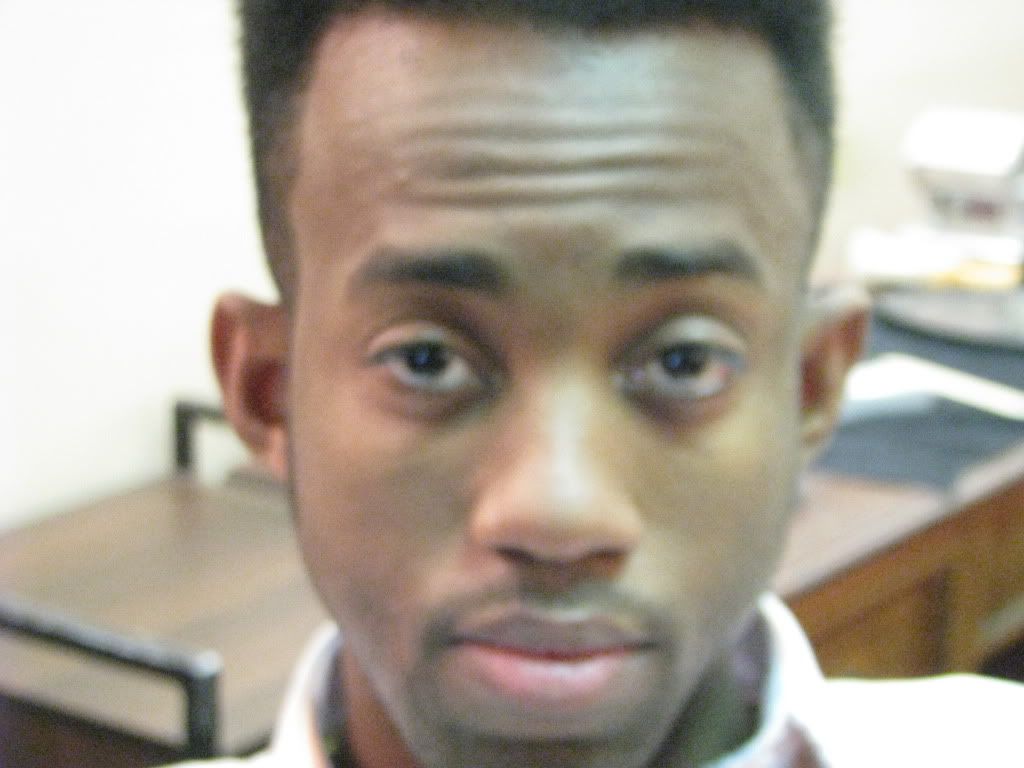 Motown Maurice - up close and personal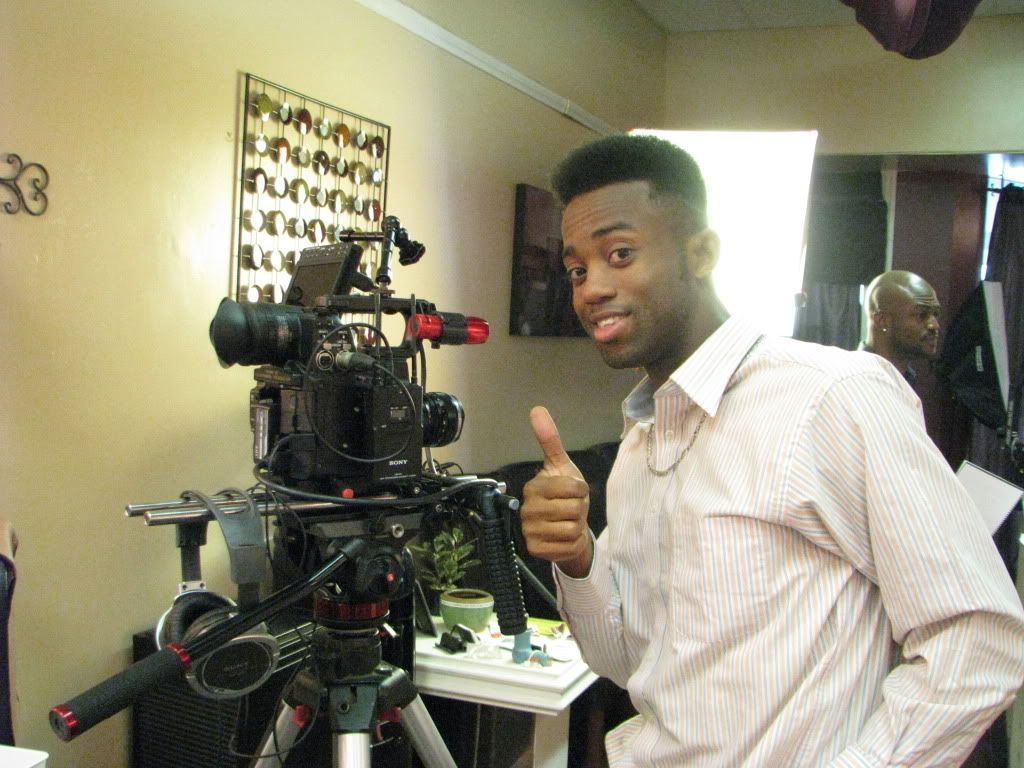 Professional Production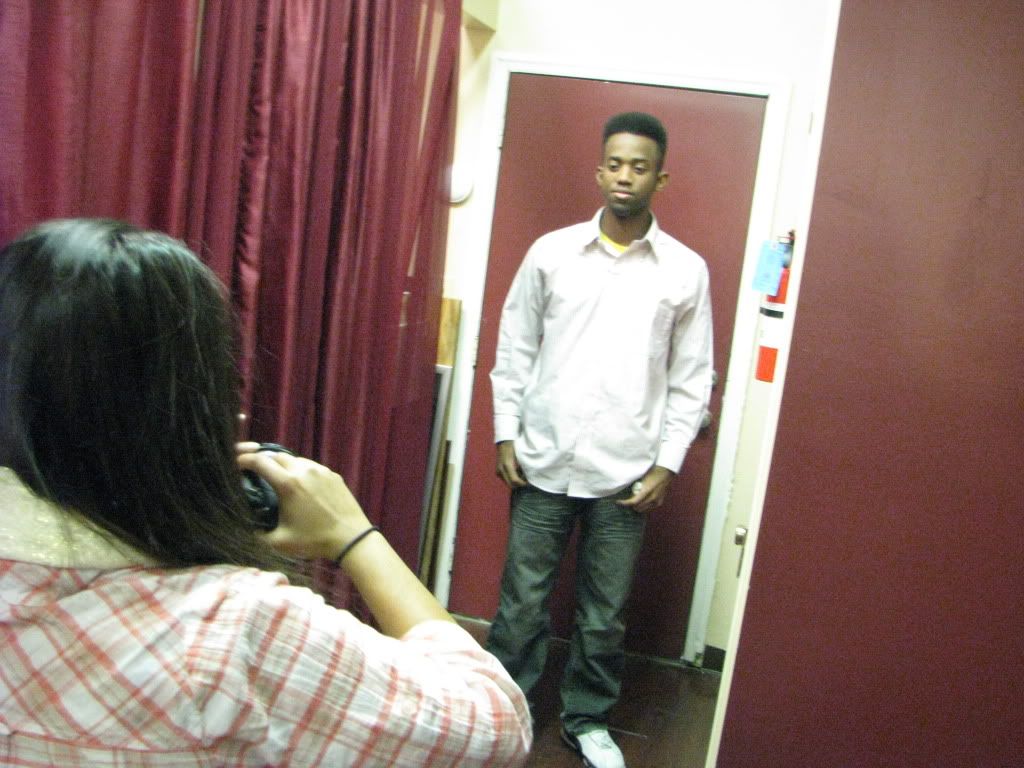 This one goes on file.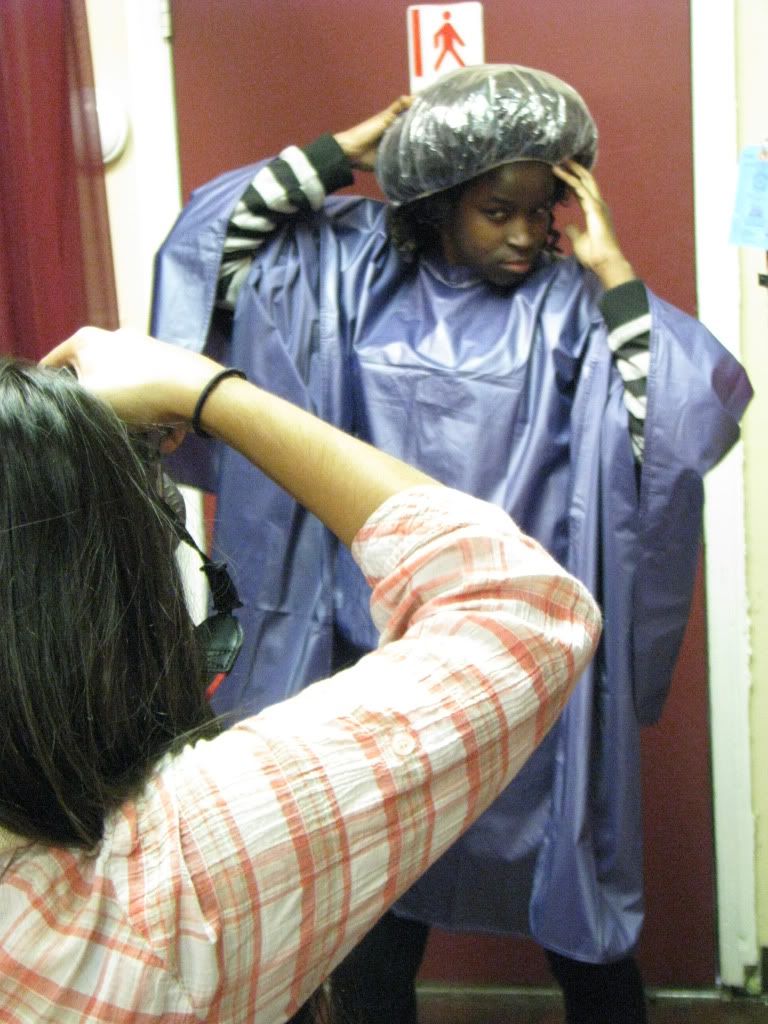 S.A.M takes a photo for the data base.
Motown Maurice and Petrona shoots the scene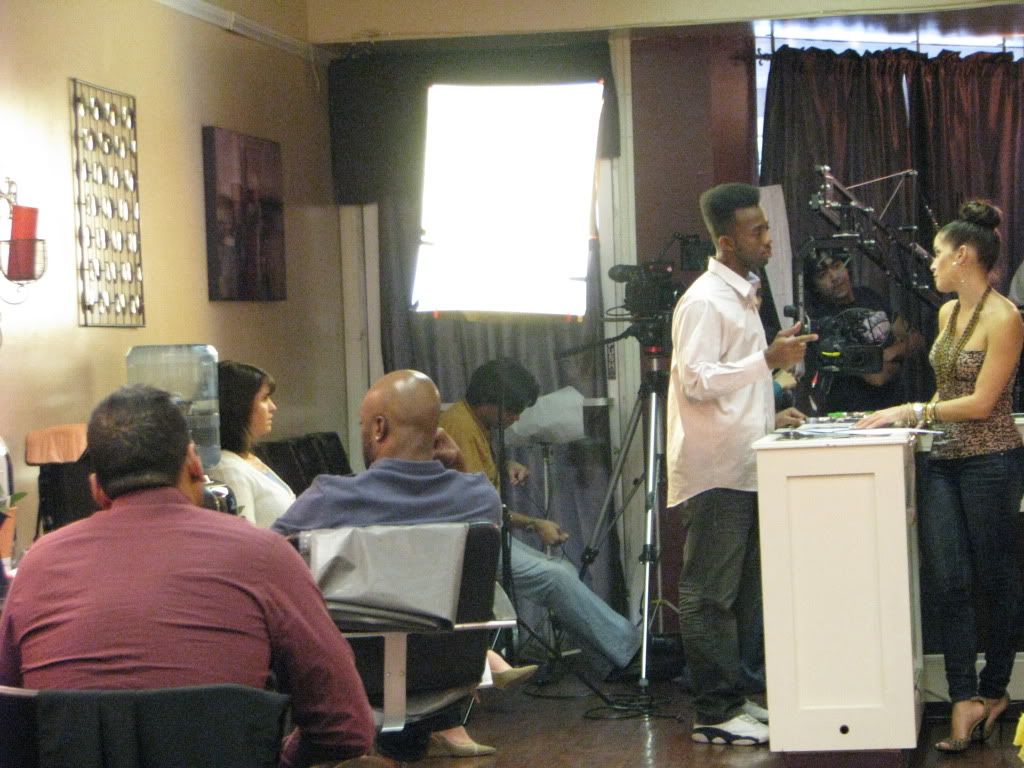 The Shop is in a shop in The Valley. (Ms. Tony's of Hollywood
12514 Magnolia Blvd. Valley Village, CA 91607)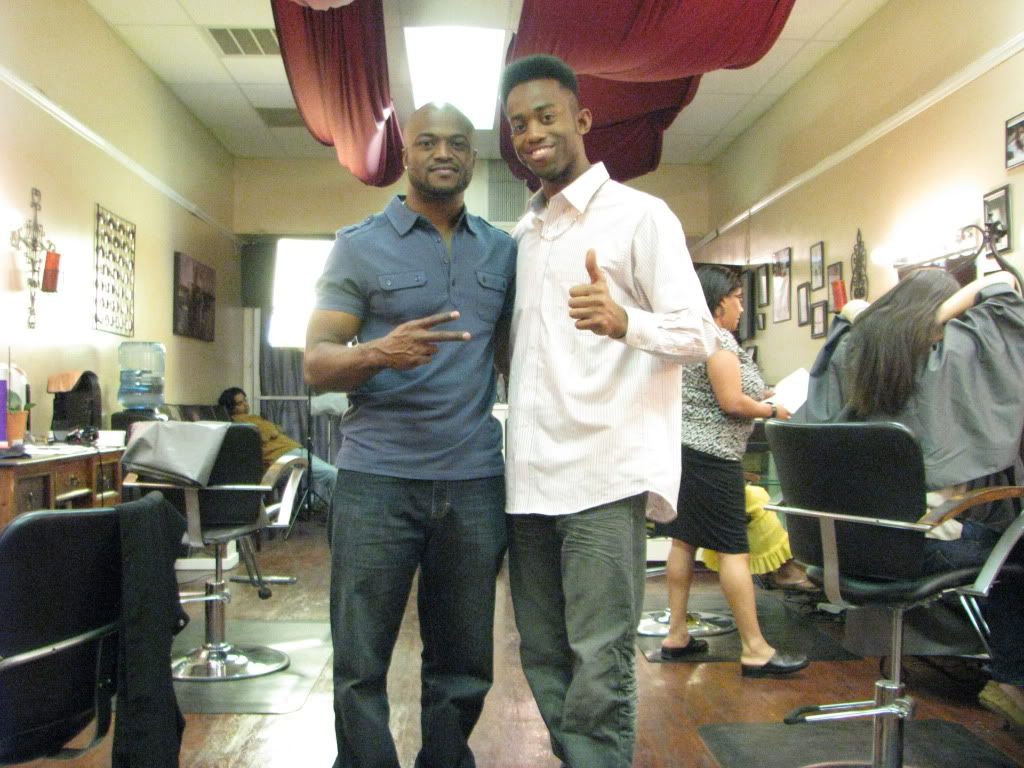 The creator of the Shop, Orlando Wilson & Motown Maurice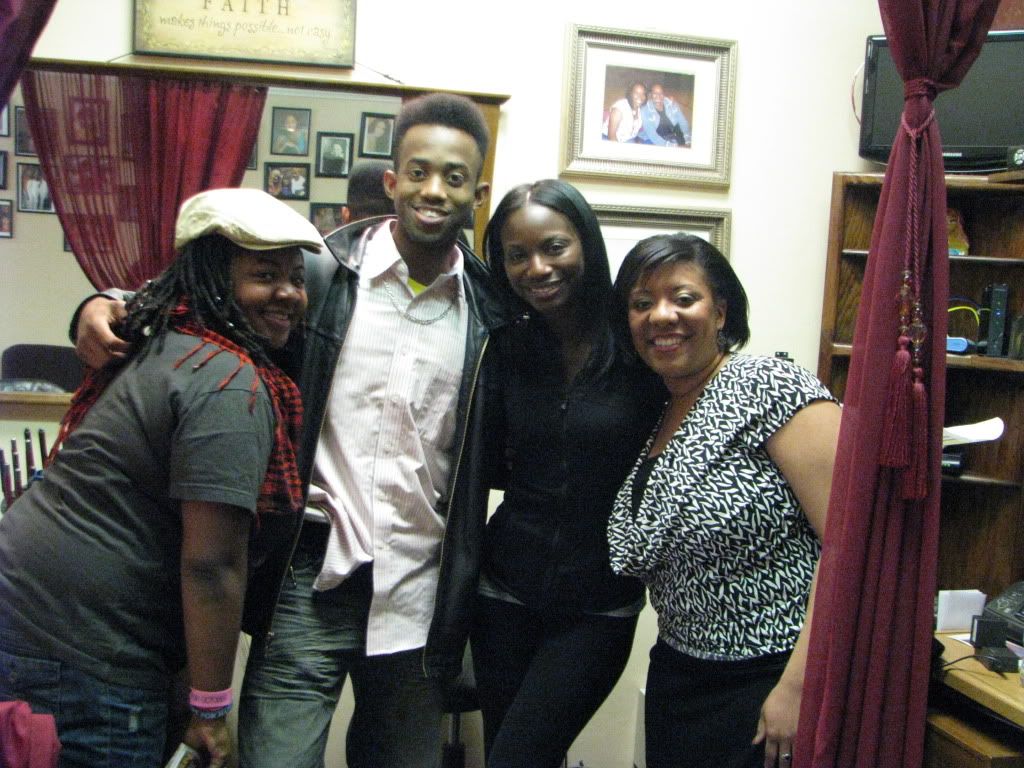 ...., Motown Maurice, Taja V. Simpson &...
Next Related:
The Shop - Red Carpet Premiere
Orlando Related Post:
Pro Keds Barbershop Internet Commercial
Orlando Related Post:
My Past Does Not Direct My Future
Related Post:
The Results Are In...
Final Thoughts
This was a very well done production. Each person on the production team was polite, considerate and professional. I was very impressed. You never know what to expect when your invited to a production outside of Hollywood's studios. This was a first class production on the same level with the big studios. I'm even more proud that I was externally part of the developing process when Orlando was cutting my hair.
On a personal note, I have to be honest with myself. It was a long 8-9 hour day. 10am- 6:45pm for two lines in one scene. I was supportive and showed patience but I have so much creative energy flowing inside of me right now that made being patient difficult. I was ready to go. Trust me, I am very familiar with how long productions take and I've generally enjoyed the process from previous projects. Furthermore, I think those times are over. I have to be a bit more particular for the sake of time.
Again, I was happy to be there to support my man Orlando but this production was also a reminder of how much I not fond of acting. Being an actor isn't as glamorous as one might think. At least the beginning stages aren't. Overall, the fact that I have my powers back and I'm in creation mode, transfers my energy other into places.
This shoot was also good for S.A.M, I wasn't sure if she could come at first but I got the okay the night before. She came in as my assistant and ended up doing some background work. Which granted her a SAG voucher. That's a blessing.
In the end, we all have to support each and I was glad to share the support. There is always something new to learn as long as we keep you eyes and ears open. I'm sure I'll need the same type of patience and support in the future from others.
As the quest continues...
The Future of Late Night
Motown Maurice