Post Represents: Sunday, August 26. 2012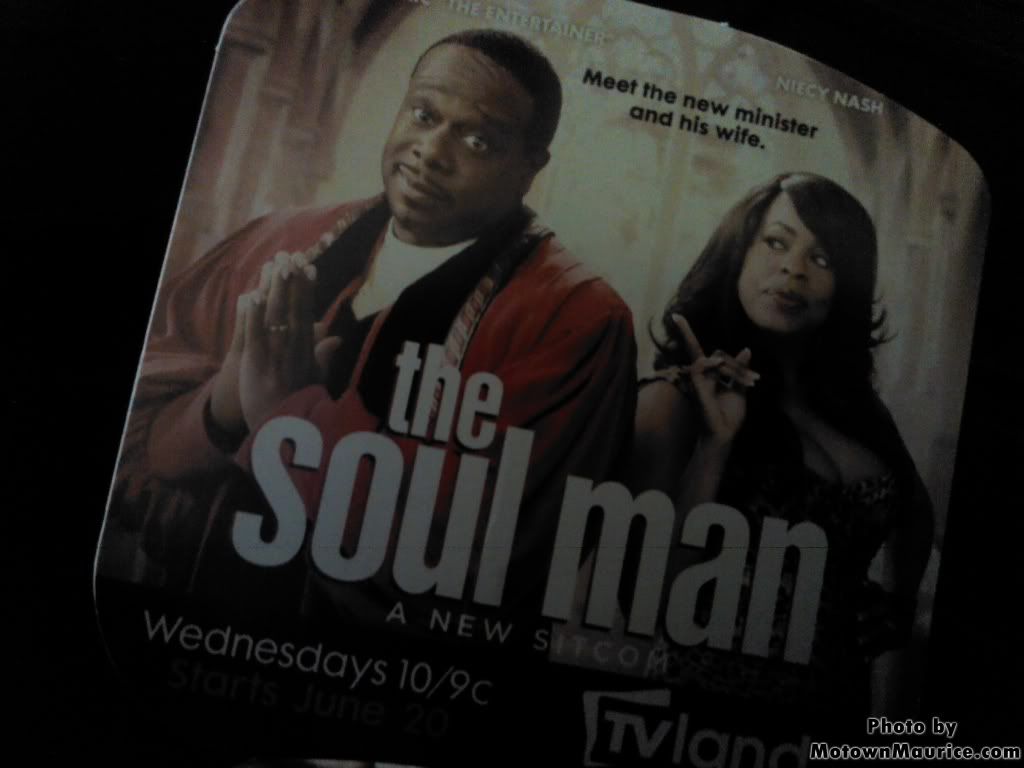 Two episodes of "The Soul Man," the newest original sitcom starring Cedric "The Entertainer," Niecy Nash,John Beasley, Wesley Jonathan, and Jazz Raycole at
First AME Church of Los Angeles
Sunday, August 26, 2012, 4:30PM, Pastor John J. Hunter and First Lady Denise Hunter of the First AME Church of Los Angeles hosted TV Land and the Los Angeles community at the screening of two episodes of "The Soul Man," the newest original sitcom starring Cedric "The Entertainer," Niecy Nash,John Beasley, Wesley Jonathan, and Jazz Raycole. With the support of the Los Angeles Sentinel, LA Focus on the Word, 102.3 KJLH Radio Station other sponsors, the event attracted more that 1700 attendees.
Pastor John J. Hunter said of the "Soul Man", "There are not many positive, affirming, family-oriented shows that are clean on television. It's the kind of family program that doesn't undermine the image of African Americans, but it reinforces the positive with levity and fun."
The Soul Man is a faith-based show that also reaches a general audience. It was co-created by Cedric The Entertainer. He also stars as the lead character, Rev. Boyce Ballentine a once successful R&B singer, "Boyce The Voice." Boyce returns home to St. Louis from Las Vegas after giving up his R&B career to take over as pastor of his father's church. Niecy Nash stars as Cedric's wife, "Lolli" and Jazz Raycole as his daughter "Lyric." Rounding out the cast is John Beasley as Cedric's father and Wesley Jonathan as his younger brother "Stamps" who is constantly shaking things up in the family. Co-Executive produced by Cedric's business partner, Eric Rhone, the show is directed by veteran director, Stan Lathan.
The screening was followed by a Q&A session with the Cedric "The Entertainer," Niecy Nash, Wesley Jonathan and show executives about the series and the importance of celebrating African-American families and the spirit of their communities.
Pastor John J. Hunter and First Lady Denise Hunter hosted the cast and the audience at a reception at the FAME Allen House after the screening for an evening of music and conversation.
The Soul Man airs on TV Land Wednesday, 10p.m. Eastern/9p.m. Central
First AME Church of Los Angeles with Cedric The Entertainer and Soul Man/ TV Land crew
Video (1) Here:
Cedric The Entertainer Speaks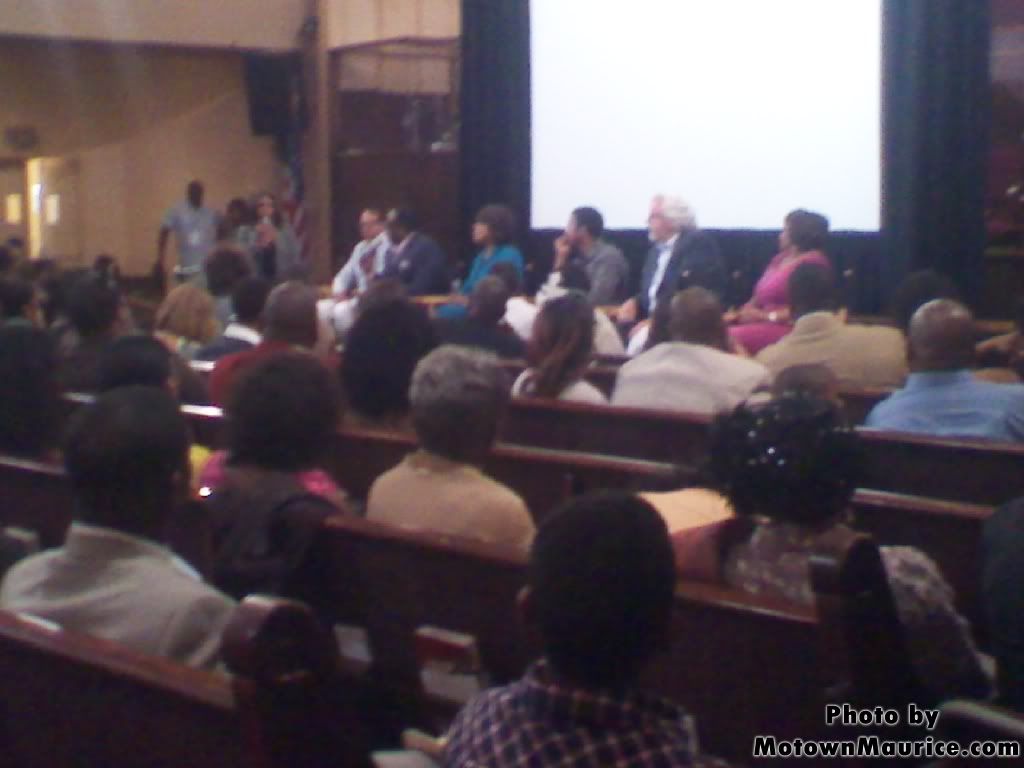 First AME Church of Los Angeles with Cedric The Entertainer and Soul Man/ TV Land crew
Video (2) Here:
Video (3) Here:
Motown Maurice, Syesha Mercado & Devon Libran. I met Syseha for the first time on Wednesday, April 27, 2011 through a mutual friend.
TV Land, Cedric The Entertainer & crew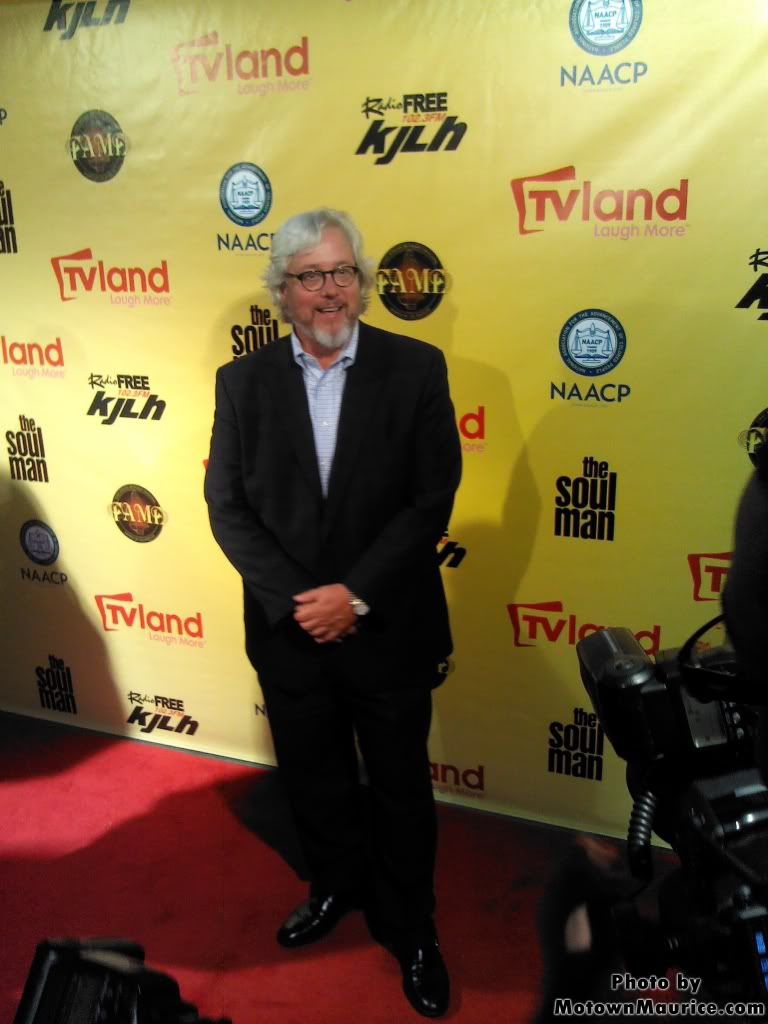 TV Land Executive Producer Larry Jones
Video (4) Here:
Cedric The Entertainer gets interviewed.
Cedric The Entertainer gets interviewed
Video (5) Here: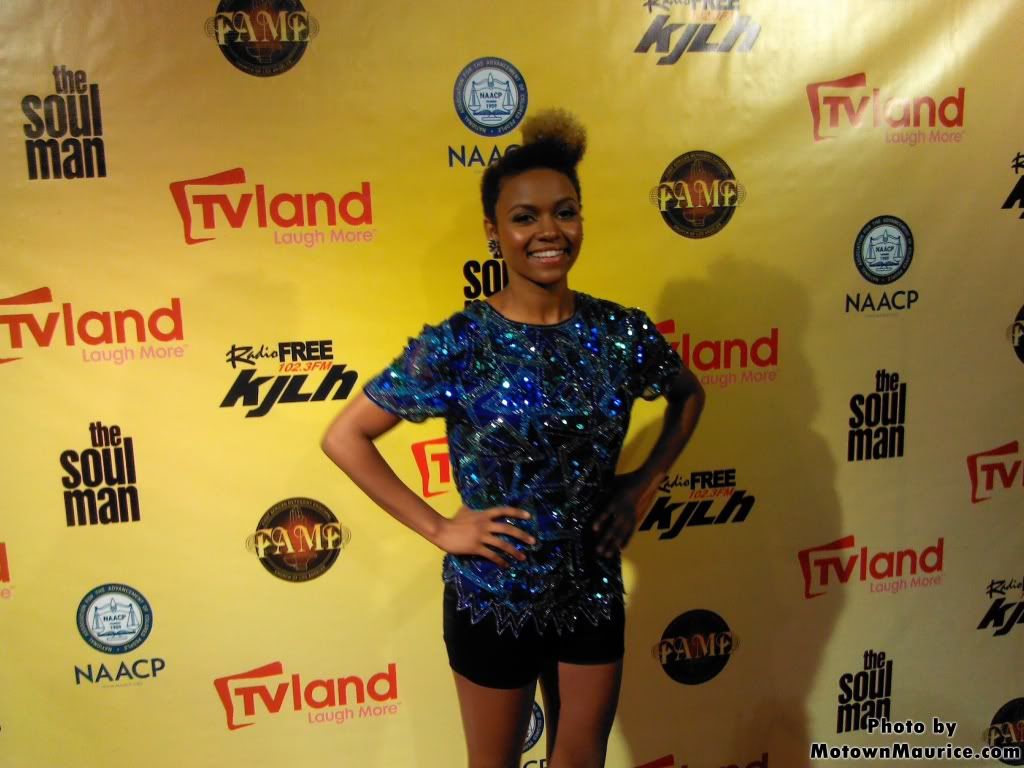 Super Star Syesha Mercado
Motown Maurice, DJ Blenz & Rodney Trader
DJ Blenz Related:
Sunday, October 2, 2011 (Radio Interview)
Stars of Soul Man Related:
Jonathon Wesley Related:
Niecy Nash
(Way Black When) Thursday, November 11, 2012
Cedric The Entertainer:
Video (6) Here:
Radio interview with DJ Blenz on the radio
Sunday, October 2, 2011 (Radio Interview
)
Video (8) Here:
Motown, DJ Blenz & Rodney Speaks
Final Thoughts
The last time I spoke to DJ Blenz was
Monday, December 26, 2011
. He was scheduled to be interviewed on my online radio show but he had to cancel due to circumstances. I ended up interviewing myself that day (
The Boss issued 2011 Evaluation for Motown Maurice
)
. Since then, he's reached out but didn't get back with him like I should of. Just recently Blenz reached out again and I after a few days (on the way to see
Paranorman on Saturday
) I made time to return his call. We spent the early part of the conversation catching up and followed by that he put me on to the Soul Man event. It sounded promising and I promised to be there. Blenz also offered me a ride in his new car and he picked me up the next day near 3rd and Broadway.
I went to the event with no expectations. I didn't even have my main camera with me. I ended up taking photos with my tablet and my cell phone. By the time Cedric The Entertainer acknowledged the TV Land Executives, a light bulb hoovered above my head. Two days before (
Friday
), Kevin Boot made me realize something. I showed him and a group of his friends my pilot that night and more than once he pulled me to to side and complimented the fact that I have a product finished compared to others that don't. In addition to that to complimented how focused I was.
The finished product compliment stuck in my head. Then when I realized I was in same room with TV Land executives it dawned on me that I have a finished late pilot which gives me the right to approach them with fortified confidence. With that confidence I did approach TV Land executive Larry Jones. Twice before the opportunity wasn't right, then the third opportunity came right after he stepped off the red carpet. I approached him. I shook his hand, compliment his success and asked if I could ask a him a question. Once granted permission, I said, "I have a pilot that will change the face of late night television. If interested how can I get it in your hands?"
With a facial expression of interest, he began looking for one of his partners and when he found Rachel he introduced me and I introduced myself. With interest she began looking for her card. She couldn't find it but I wrote down her email address.
The very next day, I sent an email. I never heard back but a week afterward, I realized their was a typo in the email. I sent a new email on Tuesday, September 4, 2012 and I still haven't heard back. Whether I hear back from them or not isn't important. The confidence of realizing the power of what I have in my pilot priceless.
As the quest continues...
The Future of Late Night
Motown Maurice