Sunday, October 2, 2011
* Read Post
:
Photography Love
* On the phone interview with DJ Blenz
(Interview Link Here)
WELCOME ! WE ARE GLAD TO HAVE YOU ! " DJ Blenz Presents Taking Back Our History " Music Emancipation and DJ Blenz bring you another edition of " DJ Blenz Presents Taking Back Our History " w/ special guest " the future of late night tv " Motown Maurice. DJ Blenz also on the ones and twos with a tribute mix and playlist for legendary jazz / dance producer/ artist Larry Heard better known in the dance world as Mr. Fingers. Dj Blenz talks to Motown Maurice about his show interviews with Dr. Eric Dyson , actress Bernadette Stanis , and his future tv show endeavors !
DJ Blenz Related:
Soul Man Screening at First AME Church of Los Angeles
Monday, October 3, 2011
* I tend to have big expectations for Mondays and most Monday's are slow. Today began with low energy but my energy shifted for the best when I was invited for a run with my roommate and friend.
* Picked up mail from my old roommates house.
* My agent called sharing all kinds of great ideas and suggestions on how to better market and brand myself at future auditions with gifts/key chains and coffee mugs.
Tuesday, October 4, 2011
*
Note to self : I hate the product invisible shield.
*
Made a pit stop at LA Castings Monthly Networking Event
.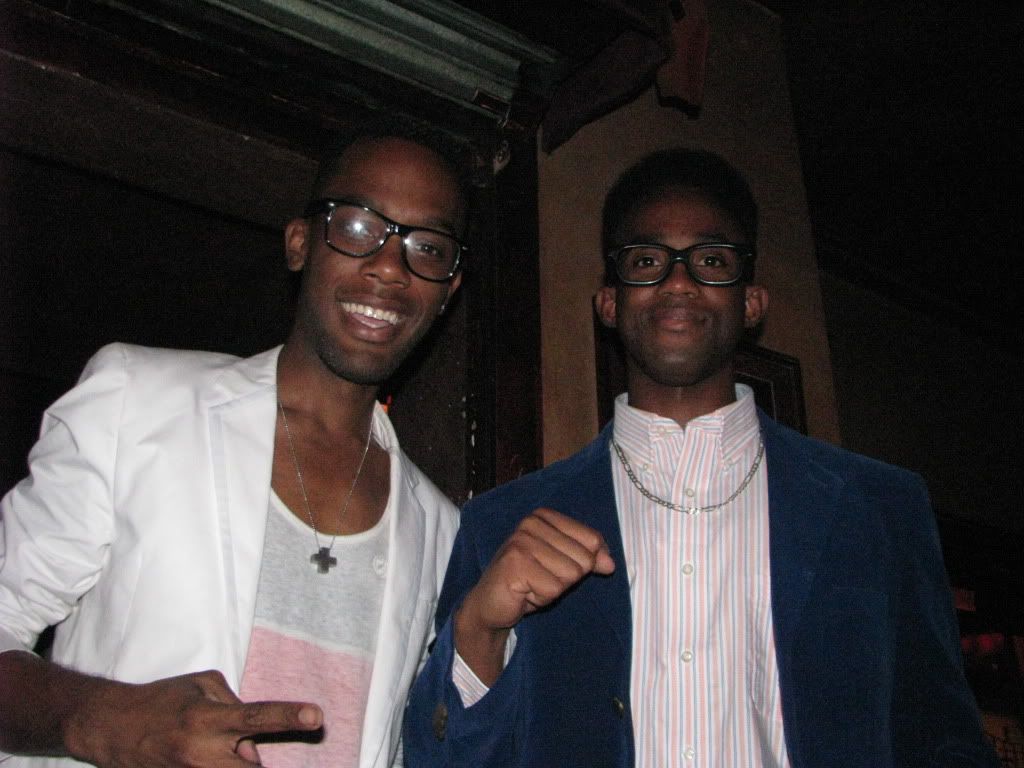 Tetris & Motown Maurice. For some reason a few people kept thinking I was him.
* Related Post:
Behind The Scenes of Look At Me Now!!!
* Related Post
:
Now Supplying Drink Coasters for LA Casting Mixer
* My main objective of the day was to attend the

Post-Toronto Film Festival Soiree at SkyBar.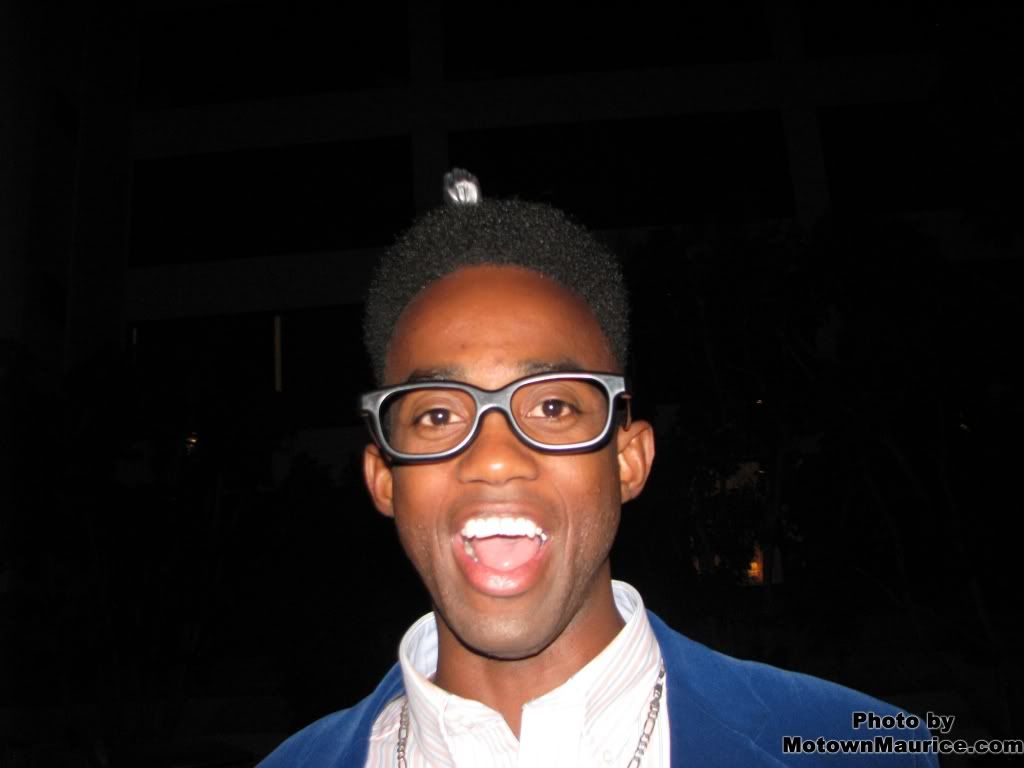 Motown Maurice at

Post-Toronto Film Festival Soiree at SkyBar
* Read Post
:
Post-Toronto Film Festival Soiree at SkyBar
Wednesday, October 5, 2011
*
I spent the last few days selecting photos with my agent to upgrade my LA Casting and Actors Access profile.
Thursday, October 6, 2011
*
Freemantle Media called in semi reference to my audition last week (
Wed, September 28th
).
* Took a trip to a Venice Beach restaurant with two college friends (Wesley & Toneka Etienne) visiting from Atlanta.
*
My acting class debuted a talent showcase today. One of the professionals that was invited remembered when I was still in Tampa prior to moving to LA. He was the editor for Oprah's your Own Show contest. He edited my submission. He's also extremely helpful in providing me advice numerous times through email. He was very happy to see I made it to LA.
Friday, October 7, 2011
*
A young lady invited me to audition with her for the show H8R yesterday and today she cancelled through text. Bad communication in more than one way on her part.
*
This is the second time this week my roommate and I went jogging. I got the idea to take a picture together just in case we are needed for a team competition show.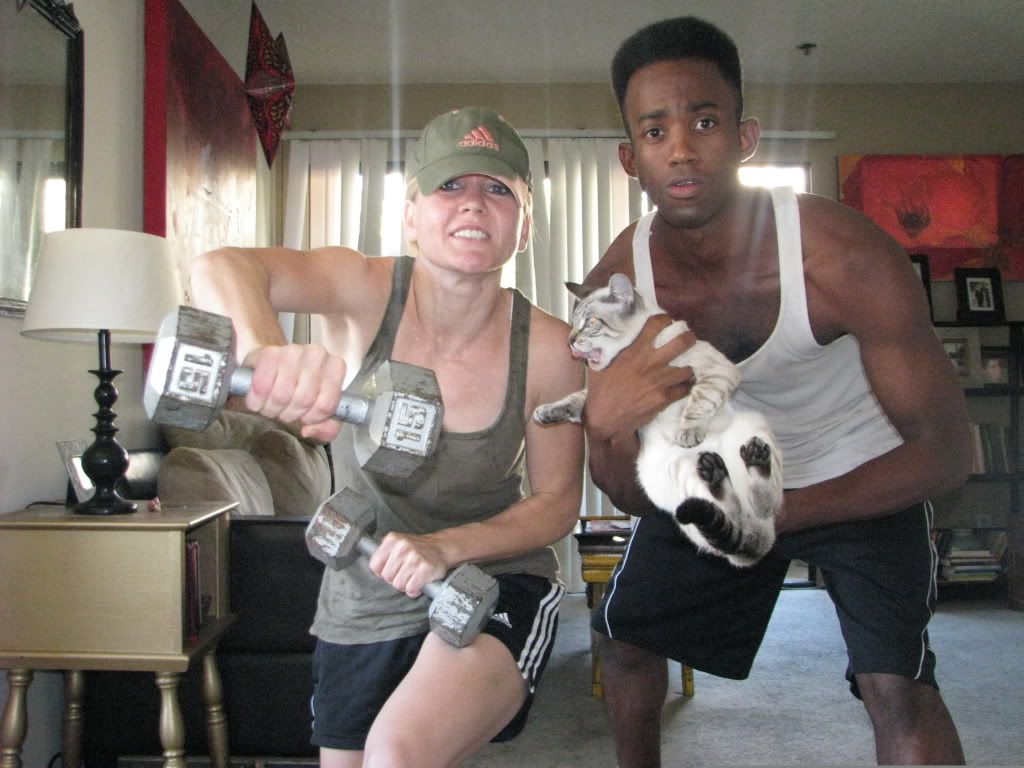 Raewyn & Motown Maurice
*
After our jog, we went to a Kmart open call audition.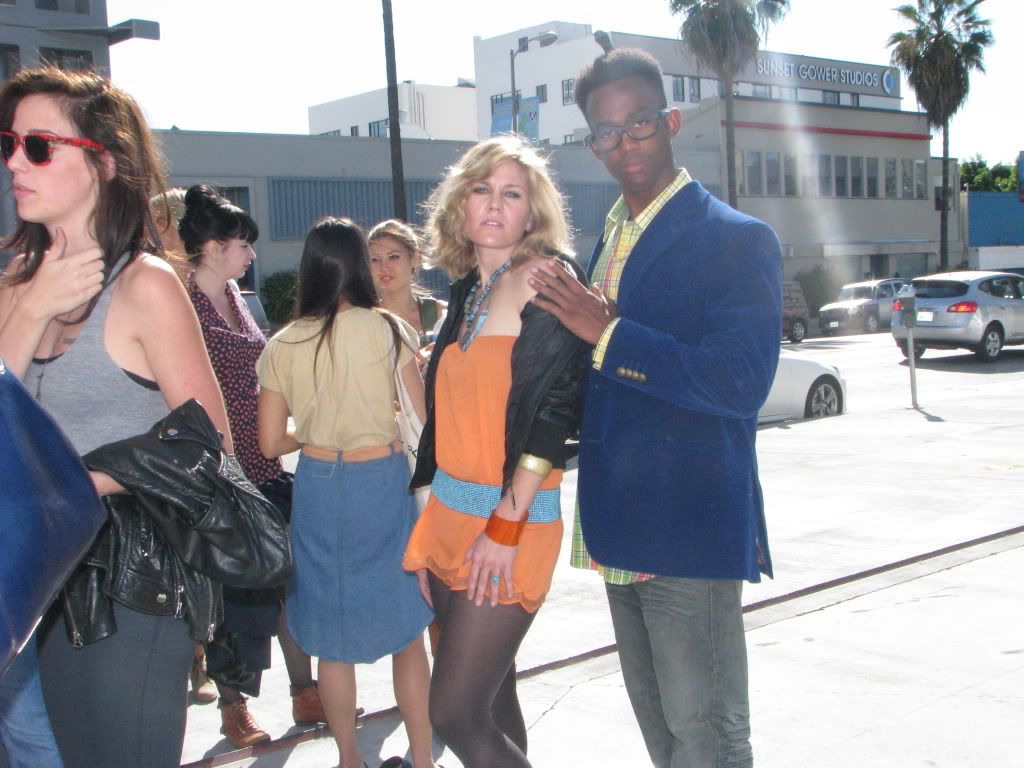 Raewyn & Motown Maurice on line for the Kmart Audition
*
Following the K-Mart audition, I went to an Aol that my agent got for me.
*
Wesley, Toneka and I went to USC a live lecture by movie director John Singleton. Following the lecture he debuted a free screening of his new moving Abduction. (No more comment)
Motown Maurice, Toneka & Wesley Etienne
* Prior to Wesley leaving he left a me a quick shot out video.
Saturday, October 8, 2011
* I was suppose to restart production of New Jack Web Attack but it was cancelled again.
Related Post
:
Training in Full Affect
---------------------------------
Final Thoughts
Video Comment Correction:
The last episode of The Motown Maurice Show
was April 3, 2010
not 2011. (Terrible mistake on my behalf!)
Part 2
Talking Points
* Remembering Steve Jobs.
* Embracing my present career as an actor and letting my future of late night be my future.
*
Looking forward to gaining power back.
* Embracing the actor in me.
* My new Nerdy/Geeky Hollywood niche.
* I'm on this planet on my own.
* A message from a messenger (Phoebe).
---------------------------------
As the quest continues...
The Future of Late Night
Motown Maurice