Weekly Video Review
Sunday, August 26, 2012
Giving my first church offering in L.A. at Hollywood Church Mosaic.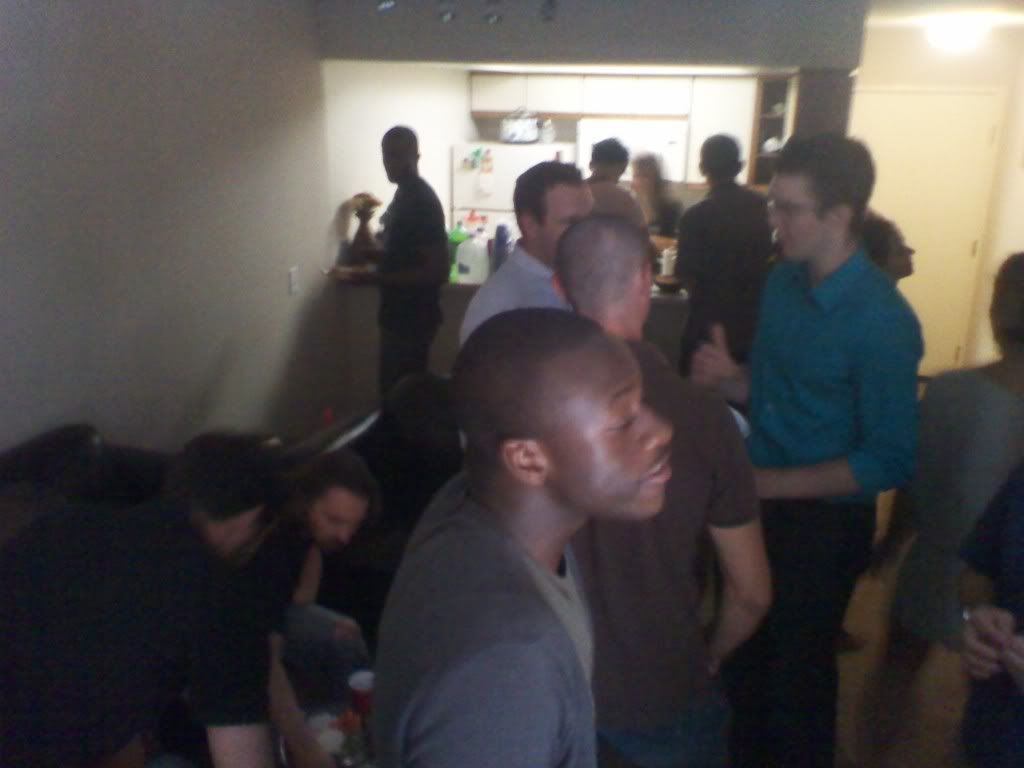 After the service is the fellowship gathering.
Read Post:
Read Post:
Too Urkel Syndrome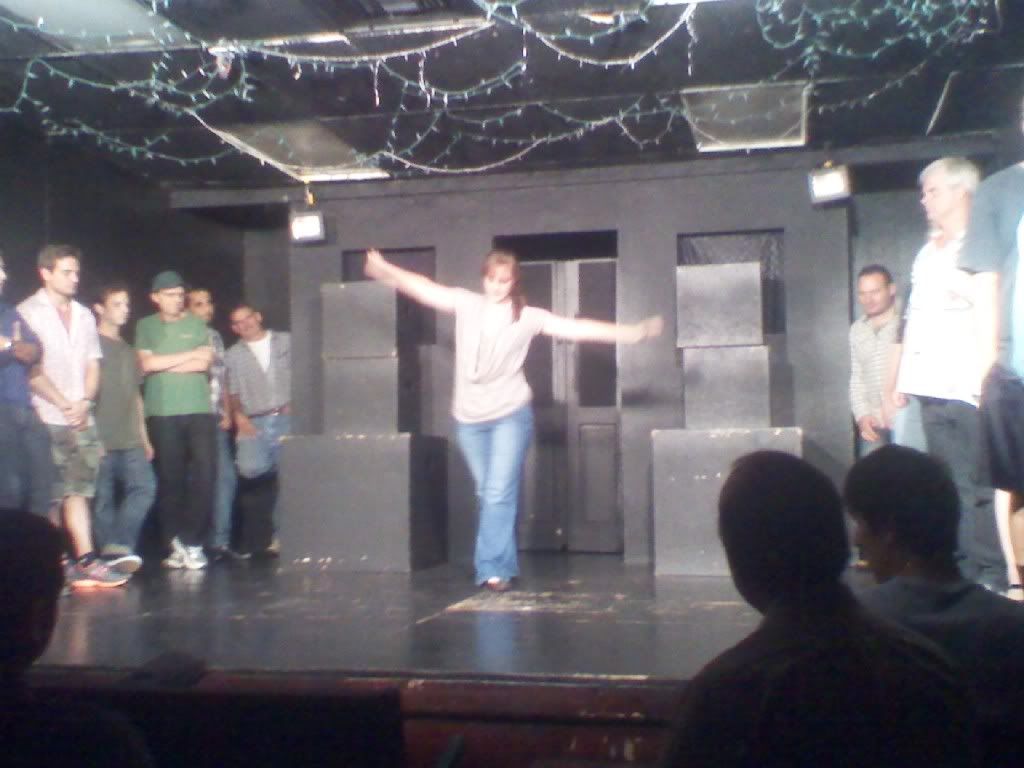 Free Monday Night Improv at The Next Stage.
Video (1) Here:
Tuesday, August 28, 2012
Video (2) Here:
Wednesday, August 29, 2012
Read Post:
Mid Week Update: A Good Meeting Makes a Good Day
On my way to Monkey Butler I got off one stop early on Hollywood and Vine. I was dosing off and didn't realize I got off on the wrong stop before it was too late. The walk to Hollywood and La Brea wasn't too bad so I started stepping. While I was walking, I couldn't help but wonder if there is any purpose in me getting off the train too early by mistake. As soon as I got to Hollywood and Highland the
gentlemen
in this photo pulled me to the side. I had no clue what he wanted from me at first. To be honest, I thought he was trying to sell me something at first. Soon enough he remembered my name and where we met. We
initially met close to two years ago on
Friday, November 19, 2010
doing audience work for Minute to Win It. He also shocked me when he told me he saw me in a movie. I was like, "Naw, I've b
een in a handful of stuff but not a movie." I couldn't help but laugh and feel surprised when he told me he saw me in the S
noop Dogg and Wiz Khalifa, Mac and Devin Go To High School straight to DVD movie. Curtis is one among a surprising group of people that keeps noticing me in that movie. Its surprising enough, that Curtis picked me out of the crowd as he did today. I told him about the free improv classes and later sent him the details.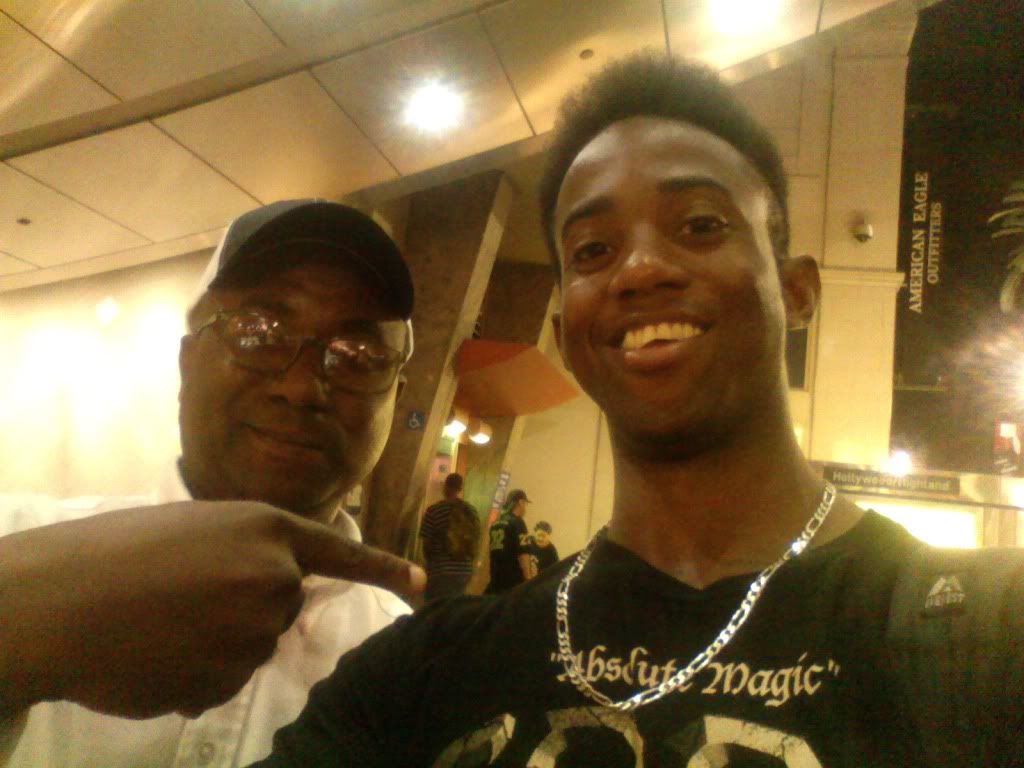 Curtis Atkins & Motown Maurice.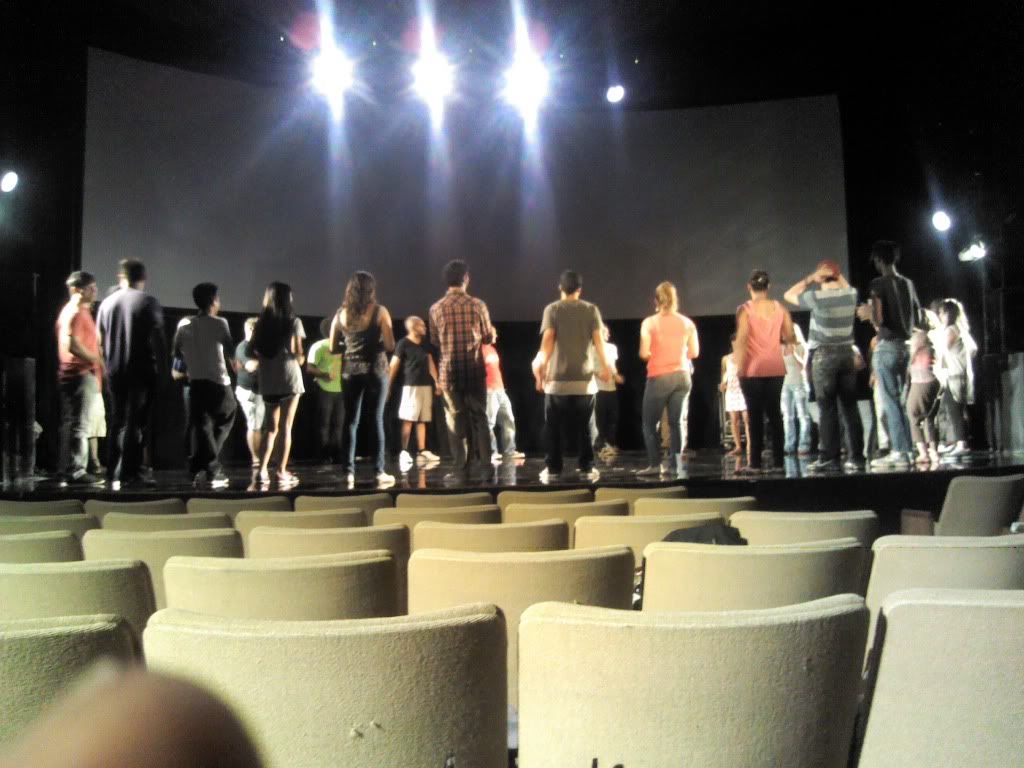 Monkey Butler Comeedy Improv Class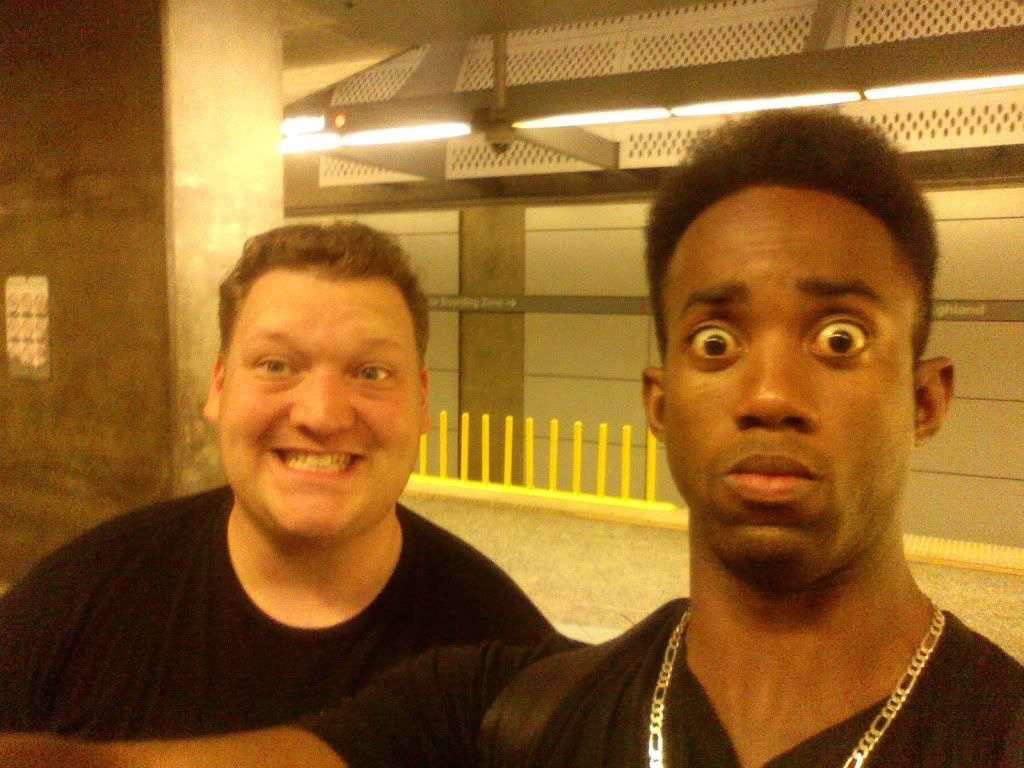 Ford Smith & Motown Maurice.
I met Ford for the first time today and he treated me to a beer after Monkey Butler class at Buffalo Wild wings.
Great conversation and a beer. Thanks Ford.
Thursday, August 30, 2012
Getting my hair cut with Mike Lowery at In The Cuts
Mike Related:
Wednesday, August 1, 2012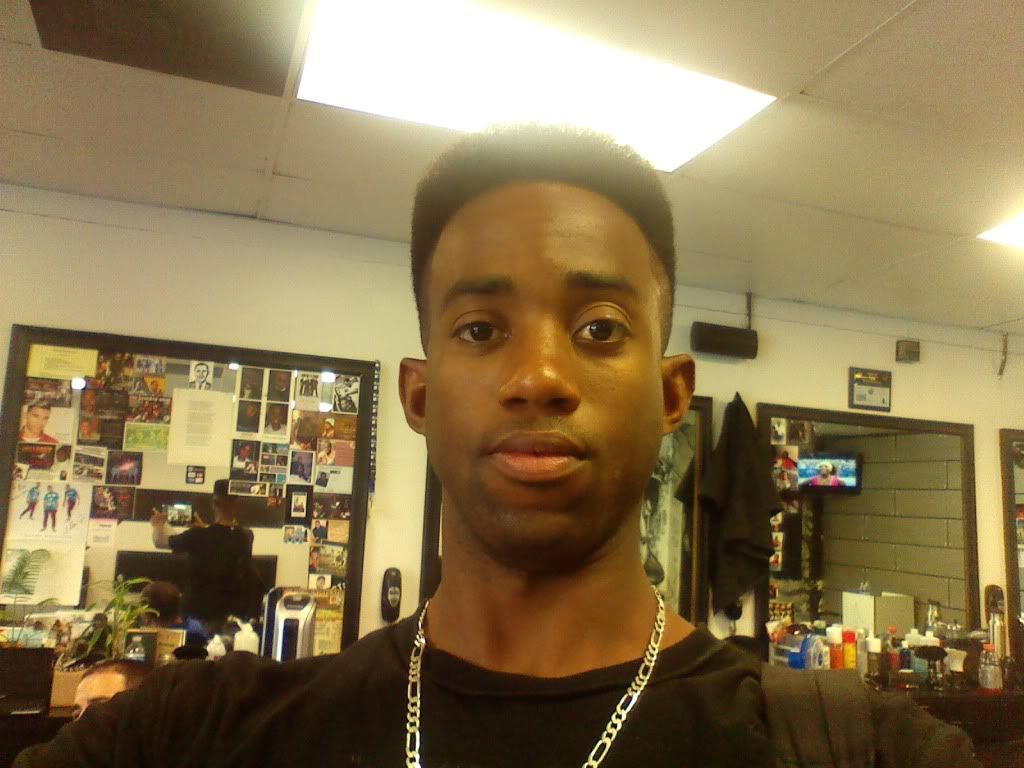 I'm officially ready for extra work tomorrow.
-------------------
When I noticed David entering the train, I acknowledged him and soon realized I didn't respectfully call and thank him like I should of. David is the messenger that introduced me to Smooth Sound Multimedia. The exact location where I shot my latest late night pilot. He recommended the location and disappeared into the night. Its makes me wonder. Is David Tucker really Batman? In the early stages of planning I announced to the developing team that my last location was a flake and I was in need of a new location. That's when David came in told me about the grand opening. The rest is history. There is a good chance I even talked this blessing on a video in this blog but I took way too long to respectfully thank him. David, in all due respect, thank you so much for contributing to the prophecy of the Future of Late Night Television.
David Tucker and Motown Maurice on the Redline towards Union Station.
Before leaving the train David told me, "Your late night show will be better than Leno's,
Letterman...all of them." He even went as far by saying my show will be the best in the universe.
David Related:
Potentially Smooth Sound Multimedia
----------------------------
Read Post:
Happy Birthday to the Coolest Guy in L.A.
Friday, August 31, 2012
Read Post:
Neon Trees is Full of Surprises
Saturday, September 1, 2012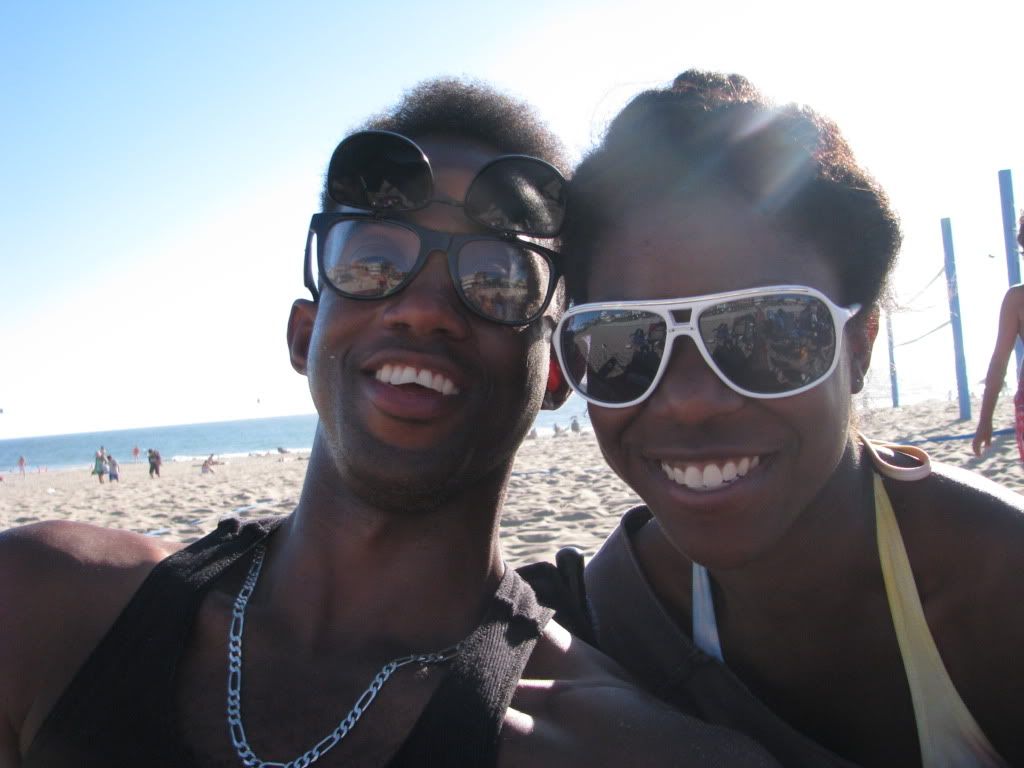 Motown Maurice and Adanna Kenlow.
Today I was kidnapped and taken away to Manhattan Beach. I even played a bunch volleyball. I can't remember the last time I played volleyball. I'm not even sure if I ever played a full game of volleyball until today. I sucked up at first but I brought some value to my teams after awhile. Thanks Adanna. I appreciated this get away very much.
Adanna Related:
--------
As the quest continues...
The Future of Late Night
Motown Maurice