Post Represents: Thursday, September 6, 2012
From:
Julie Ashton Casting
Subject: PARTNERS AUDITION - THURS 9/6- MOTOWN MAURICE
---------------------
PARTNERS AUDITION - THURS 9/6- MOTOWN MAURICE
ON TAPE FOR PRODUCERS
SIDES ARE POSTED AND ATTACHED
DATE: THURS 9/6
TIME: 12:30
ROLE: MITCH (RECURRING GUEST STAR - EP. 107)
works 9/19-9/27
Session will be held on the WARNER BROS LOT (‪GPS Address: 6510 Forest Lawn Drive Los Angeles, CA 90068) in Bldg. 191 (Warner Village) See attached map
PARKING: PARK IN LOT 8 (off of Forest Lawn), walk on at gate 7. MAP IS ATTACHED- MUST BRING ID
PLEASE CALL OR EMAIL TO CONFIRM
thanks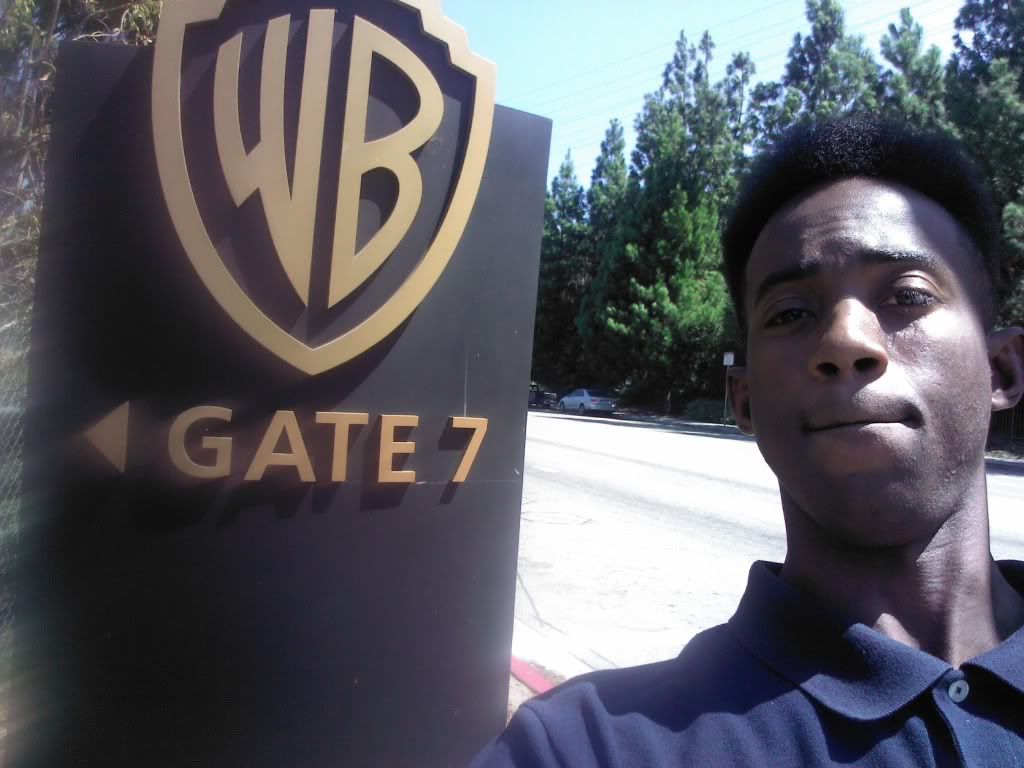 Warner Bros Lot Gate 7 in Burbank.
Video Here:
Final Thoughts
Upon publishing this post my agent called me and asked how it went. I told her it went okay but it wasn't perfect. My agent also brought to my attention that we dealt with her from the Living Color Casting process.
In Living Color Related:
As noticed in the video, I wanted to be hard on myself for not having a perfect audition. Truthfully, that wasn't necessary. I did okay/good. Only time will tell if I get a call back. At the least I would like a call back. Most important, I am thankful of two straight days of worthwhile auditions at Paramount and now Warner Bros. I just hope these type of auditions continue.
Warner Bros Related:
(Audition) Tuesday, February 1, 2011
As the quest continues...
The Future of Late Night
Motown Maurice