Weekly Video Review Here:
Sunday, September 9, 2012
* Stayed in pajamas all day to finally complete my 2011 income taxes.
* A random call from my agent came in. She called just to share her excitement and to ask how my audition at
Warner Brothers
went last week. She started by excusing herself from calling on a Sunday but there was no apology necessary in which I told her. My agent really really feels like my time is coming soon. She puts me in her top 3 clients to bring big as a series regular soon. She predicts that time may come by the end of the year early next hear.
Monday, September 10, 2012
Free Monday Night Improv.
Tuesday, September 11, 2012
Read Post:
World Record Perhaps?
Wednesday, September 12, 2012
Read Post:
Mac & Devin Go To High School Super Nerd Highlight
Updated:
Behind the scenes with Snoop & Wiz Kahlifah
After Monkey Butler Improv Class.
Thursday, September 13, 2012
Video (1) Here:
Quick thinking landed me at I love Boba to conduct my blog talk interview with Robert Hunter.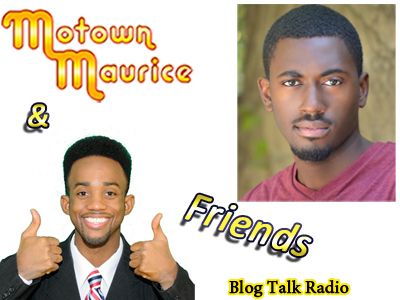 Motown Maurice interviews Robert Hunter
Video (2) Here:
Read Post:
Mid Week Update: Running a Day Late
Read Post:
Reservoir Bitches & Power Women
Friday, September 14, 2012
* I spent the day on feet shopping for props for my photo shoot. When to Best Buy and considered buying a new battery for my Cannon 30D. Not realizing they don't sell that battery type anymore. I thought its the same battery used for the 5D. Before all that I got a call from
DJ Blenz
. He put me on to some interesting information about housing. Oddly enough, this same day, I was actually thinking about my living situation and how to get out. I called the Housing Authority the following Monday. I Lastly I enjoyed a fantastic Monkey Butler Improv show.
Saturday, September 15, 2012
Planned and anticipated photo shoot to celebrate my 2 year anniversary.
---------------------
After my photo shoot, the next appointment was to catch a couple movies with
special friend
. We went to the Rave movie theater and at the end of the night or 2/3 into The Campaign she no long was special. I found a way to ruin it.
Resident Evil: Retribution Starring Milla Jovovich
The Campaign Starring Will Ferrell and Zack Galifianakis




Video (3) Here:
As the quest continues...
The Future of Late Night
Motown Maurice