Post Represents: Friday, March 25, 2011
Since
day 137 February 4th
I've been performing every Friday night (Except one canceled show) in the The Vampire Masquerade as
Dog Boy
. Dog Boy is a love/hate type of character but I have learned to love him mostly and have fun with it. The most inspiring part of the experience is the
love
I receive after the show. Just about after every show, audience members always come up to me telling me how much they enjoyed my performance.
Some actors/actresses who have seen the play with other casts tell me that I'm the best Dog Boy they seen in a long time. Its all very encouraging and wonderful to receive such compliments ad be recognized. Below are a few people who showed me some love after my performance today.
Fellow cast member Adriana Barba, Motown Maurice,

Natalie & Tyler.

Dog Boy Fan.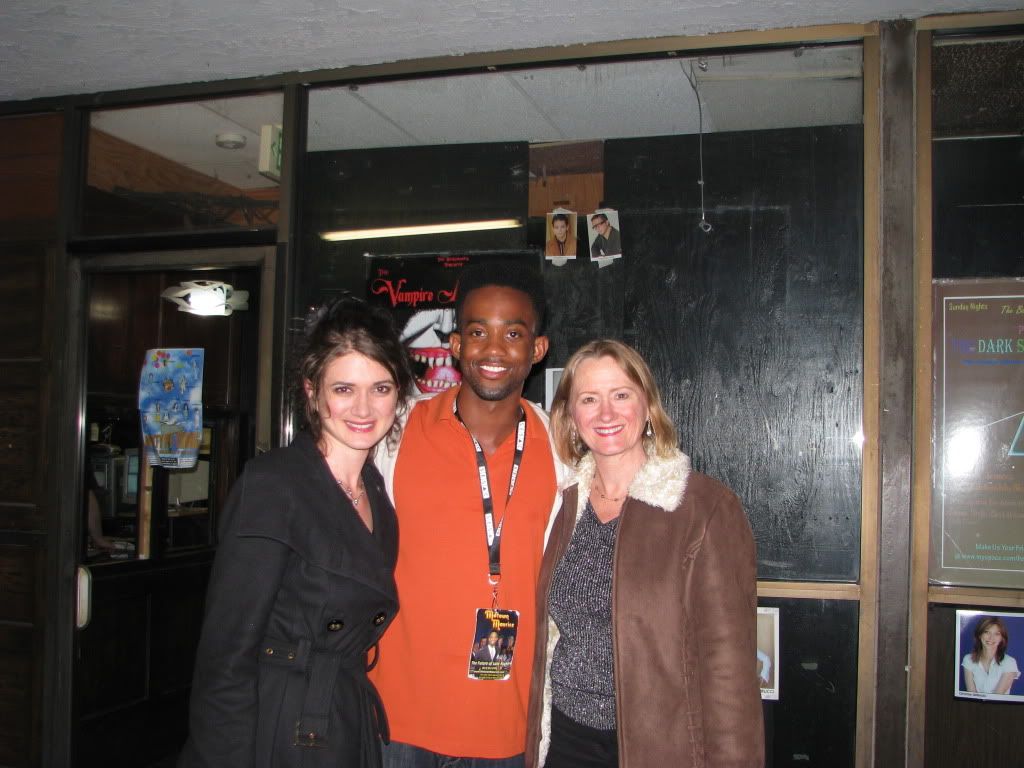 Fellow cast member Elizabeth Rogers, Motown Maurice & her aunt. Dog Boy fans.
The last show is on April 1st. Stay tuned for the last report.
As the quest continues...
The Future of Late Night
Motown Maurice