The time is 9:47am pacific time and I'm at DC Library Cafe (800. N. Vermont Ave. Los Angeles.) I'm literally fighting back tears right now because this song "When the Going Gets Tough" is speaking to my soul and experiences. There is a slight odor lurking from my body because I haven't taken a bath since Thursday night. I'm not even sure where the odor is coming from, lol. Its now Monday and I'm still not sure when I'll get to bathe again. My homeless trails continue as I routinely travel between my storage room back and forth sometimes carrying two over backed bags (Thank God for my secret yet clever sleeping location). My days have returned to one free WiFi location to another. There is generally nothing comfortable on my agenda right now. Regardless of the circumstances...
I got something to tell you
I got something to say
I'm gonna put this dream in motion
Never let nothing stand in my way
When the going gets touch
The tough get going...
I'm gonna get myself 'cross the river
That's the price I'm willing to pay...

Darlin', I'll climb any mountain
Darlin', I'll do anything....
Its now just over 15mins later and I need to use the restroom really badly. It appears as though this location doesn't have a restroom. A few blocks down the street is a library on Santa Monica Blvd. I will continue the publication of this post shortly. "When the going gets Tough"
10:40am:
Let me tell you something else. Taking a leak when you got to go really badly is an extremely liberating feeling. Ahhhhhhhh.....What a release! I have a few other things to post and I'll back in my Final Thoughts below.
Day 350 Sunday, September 4, 2011
* Yes! This photo is awkward looking. Click the link below to understand why. The
high top puffs
are back but it was only for a short period of time.
This is awkward!
* Read Post
:
Lifebook's Potluck X2
*
Read Post
:
Shame on you Byron! Or not...?
Day 351 Monday. September 5, 2011
* Listen to:
Hustle & Shuffle
Interview with Dionna Chambers
* I failed to mention on
week 49 (Sat)
but ever since Eric Erickson host of The Electric Carnival last invited me as a guest host on
August 24
this book and DVD
The Late Shift Book Letterman, Leno and The Network Battle For The Night by Bill Carter
has been over taking my mind.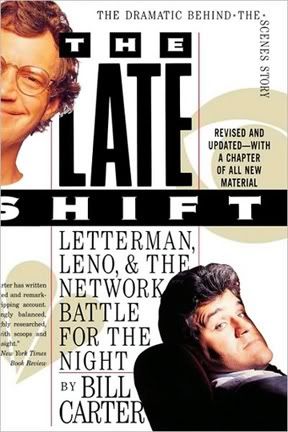 Motown Maurice is reading The Late Shift Book Letterman,
Leno and The Network Battle For The Night by Bill Carter
I've been aware of that book for a while and should of purchased it long ago. As much as I appreciate the kick in the butt from Eric, there is no reason for me not to have already own this book. Its been on my mind so much since, I finally purchased the book, DVD/movie and a few other related titles. I picked it up ealier today from my old roommates house and I'm in love with it.
After reading The Alchemist
, I wanted to try reading some different kinds of reading material.
The Alchemist by Paulo Coelho
I tried reading some Greek mythology and an acting book a few weeks before but nothing meshed. Late Night is my purpose and I to feed myself with it. I must admit, these words are very nutritious.
Day 352 Tuesday, September 6, 2011
* I ran out of my motel for an audition because the bus was right across me nearing its stop. Without bursting into full blast the bus driver saw me, opened the door while the bus was moving and she let me in. She said something like, "Are you coming in. Its hard not to notice you with your high top." She really didn't have to do that and I really felt rewarded for her kindness. I told her thank you and she said, "Just bring me a cup a ice tomorrow.
* Auditioned for the product Emergen-C near Universal Studios.
Day 353 Wednesday, September 7, 2011
* Jump on a free head shot photo shoot offered by two students (Josh/Francis) in Lifebook class who are starting a new production company.
*
Read Post
:
On The Road Again
*
Read P
ost
: Smoothest Poet on Television
* Once again I'm back to sleeping at my secret back up location.
Day 354 Thursday, September 8, 2011
*
Read Post
:
Who Wants to be a Reality Star?
Motown Maurice looks like a good reality star don't you think?
* Spent a big part of the morning at Cafe Novel to edit the realty show submission video.
* Pop up audition notice for
Bagua Shoes
for Saturday which made me have to cancel Saturday's prior plans. I normally never have anything planned for Saturday.
* Rehearsed for an upcoming scene.
* Lifebook Class
Motown Maurice is learning the power of touch in acting.
* In preparation for a basketball spec shoot tomorrow, I spent the night at my classmate/producers house. The first thing I did was take a shower because I had no clue when I'm going to be taking one again.
Day 355 Friday, September 9, 2011
* Read Pos
t:
Basketball & The Beach
* My food stamp card was replenished today, this time in full plus some more. What a blessing! I'm rich again. $200 EBT and $243.00 EBT cash. Praise the lord (
Related Post
:
Food Stamp & Motel Rich
). You just don't understand how much a blessing these food stamps has been.
Day 356 Saturday, September, 10, 2011
* Auditioned for Bagua Shoes in Van Nuys. I was scheduled to be a escort at the 2011 Alma Awards hosted by George Lopez and Eva Longoria but I canceled it for the audition. I'm confident I made the right choice. A young lady named Lisa told me about the volunteer gig about a week before. I met her at The Billboard conference October 26-28th.
* I didn't sleep very well tonight. My body was aching from playing basketball the day before and there is something biting or itching me at night. I don't know what it is. I basically sleep on the floor in my serect location but I also feel bothered at times when I'm sitting.
Read Post
:
Thursday Night on Excused
* Spent a lot of time working (WiFi) out of Cafe Novel....
* An idea sparked as I left Cafe Novel. Its to make my week a lot easier and less strenuous. It has to do with my selection of WiFi locations. I'll explain next week.
Final Thoughts
Its been about 9 hours since I started writing the intro of this post. I started at the DC Cafe, moved on the library and now I'm posting this at the McDonald's on Vermont/Melrose. When I'm done I'm going to do my best to keep away from the internet/computer for a while but that's probably not going to happen. Next week is my 1 year anniversary since I arrived in LA and I have much to accomplish. I don't have time to worry about comforting perks, taking a bathe and home-style amenities. Things have gotten tough but so what! The Tough Gets Going. Next time this week...ITS TIME TO CELEBRATE.
As the quest continues...
The Future of Late Night
Motown Maurice