Monday, September 19, 2011 marked exactly one year since I arrived in LA and with that accomplishment I'm celebrating the anniversary of my quest with a few changes. From this point on there will be no more extensive written posts (at least that's the plan). I have written my heart away for the last year to the point where writing hurts my brain.
Introducing my new video blog format. The majority of my thoughts and experiences will now be expressed in my vlog edition.
I have also upgraded the photo above with a more fierce and epic look. Special Thanks to
Eric Erickson
for the sponsored photo shoot. Lets say bye bye to this photo which has braced the front of my blog for my first year.
Motown Maurice's former graphic header of his blog.
Vlog Review: Sunday, September 18, 2011 - Saturday, September 24, 2011
Important Message
: This video was originally published on Youtube Monday, September 26, 2011 then removed from youtube 2 days later.
-----------------Quick Highlights--------------------
Sunday, September 18, 2011
* Last Saturday,
my mom unexpectedly blessed me with a donation and I was able to scrape together enough to treat myself with a tablet. I've been wanting it for a while and I'm very happy that I have one. Its a well desired treat and celebration.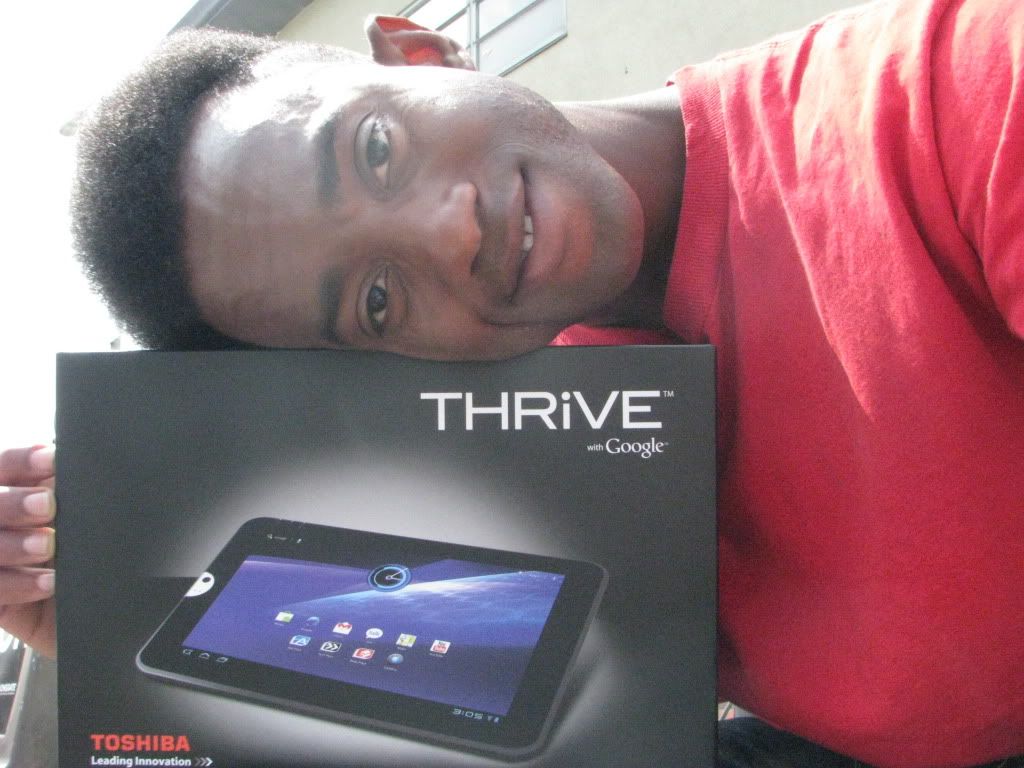 Motown Maurice celebrates his first year in LA with a Toshiba Thrive.
* I also made the decision to cut back on writing so much in my blog today.
Monday, September 19, 2011
* Happy Anniversary! I got myself an audition for James Carter/Chris Tucker parody part and it went well. They emailed me the next day to inform me that they want to work with me.
* Missed a Japaneses TV audition because a young lady distracted me but I'm cool with it.
Related Post:
Secret Sleeping Quarters Unveiled
Tuesday, September 20, 2011
*
As of today I started saying temporary staying with a friend from my acting class.
She made the offer months ago but it didn't work out. I contacted her yesterday and she came through. What a blessing. I was able to take a bath for the first time since last Wednesday (September 14th)
Related Post:
Scroll to
Monday, July 4, 2011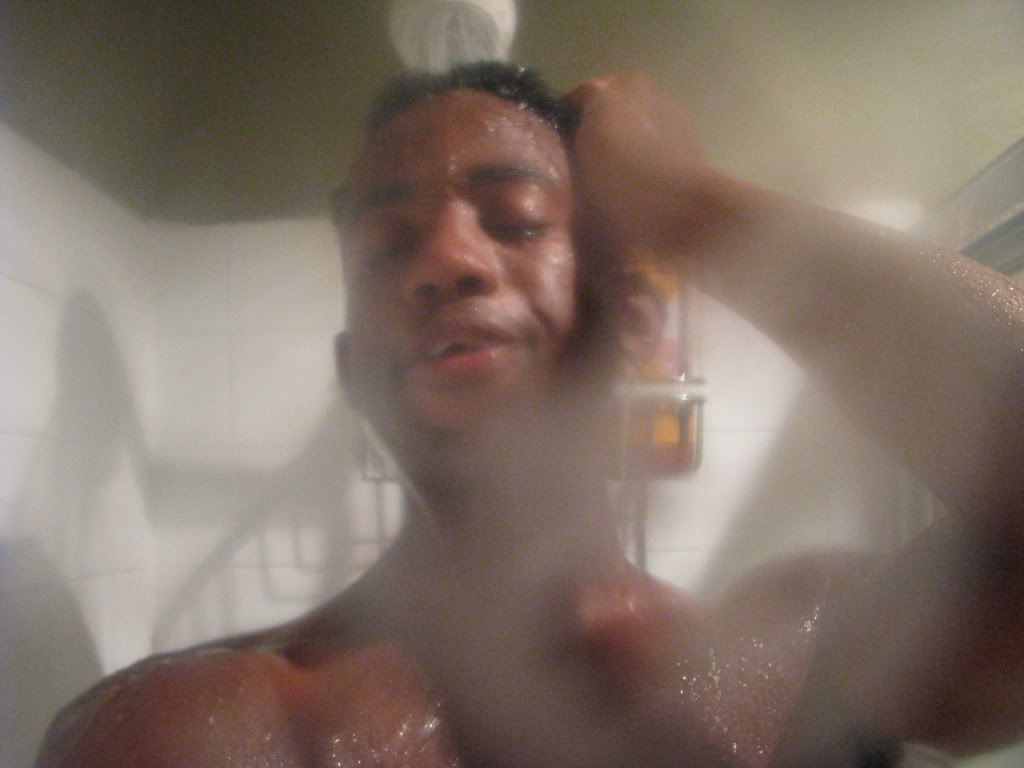 Motown Maurice's first bath in a week. This really felt good.
Thursday, September 22, 2011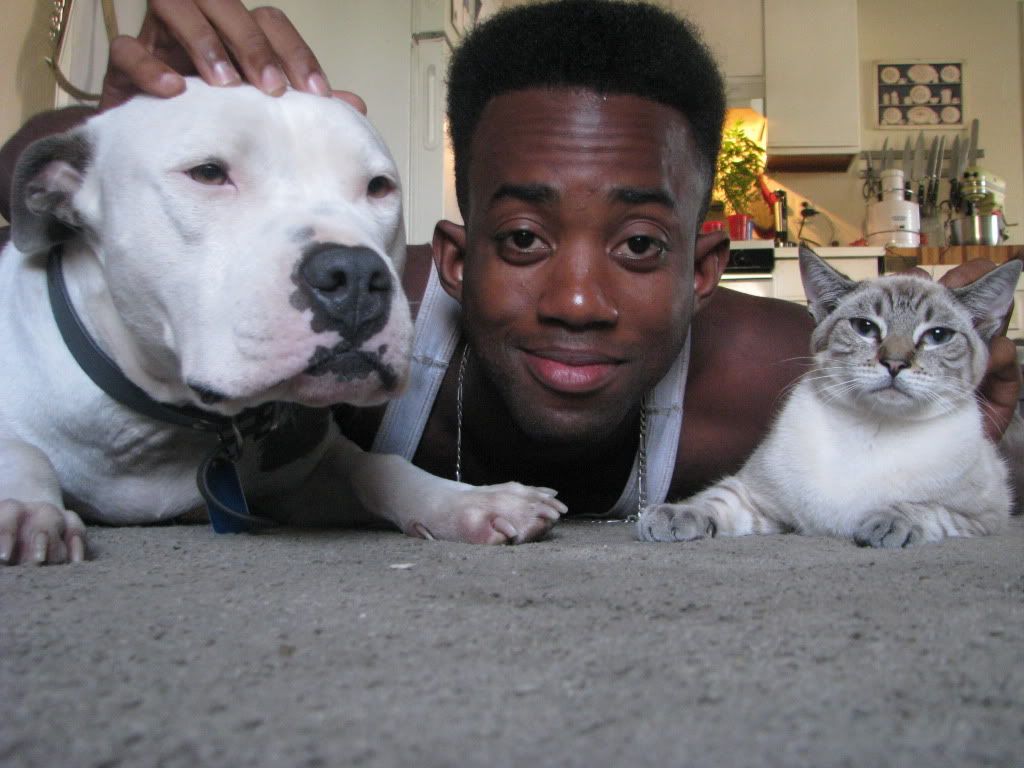 Met my new friends and roommates, Achillies & Hermes.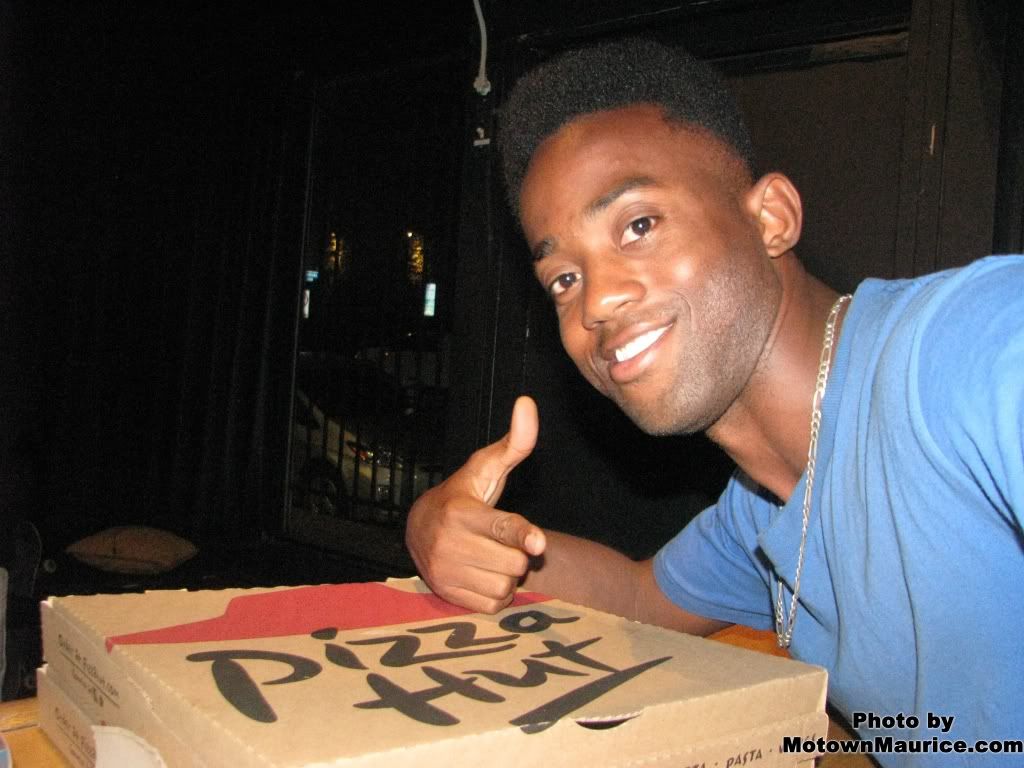 In celebration of my 1st year in LA I treated my acting class to Pizza.
I think they enjoyed the pizza.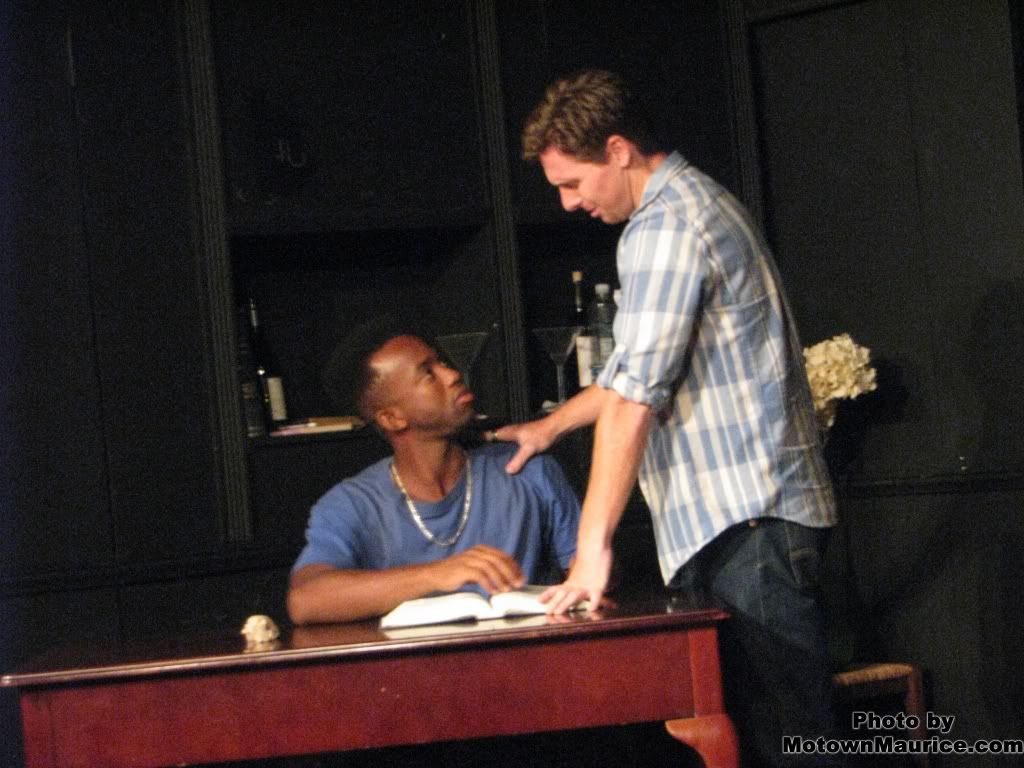 The class liked the improv scene but I wasn't too happy with it. I'm starting to focus on becoming a better actor now.
New Goals:
1. To book a national SAG commerical
2. To Feature in Theatrical Flim
3. Host a national game Show
In celebration of my 1st year in L.A., I'm going I would like to thank every one that significantly contributed to my quest thus far. The list is below in no particular order.
Alice Beatty
Wilnar Paul
Marissa Hammonds
Crissy Raynor
Aunty Mary, Asha, Johanna, & J-Phill
Ike Parham
Solomon Oli
Pamela Y. Robinson
Laura Saint Fleur
Dr. Shelia O. Christy - Martin
"Joe" Rulx Beauchamp
Penny Cobb
Robinette Smith
Rodney Gibbs
Carmen Barton
Jermaine Smith
Reggie Smiley
Rosie Justilien
My interim guardian(Previous Roommate)
My Pa Pa
News Media
Eric Deggans
Eric Erickson
Tammy Taylor
Tangela Walker-Craft
Exclusively, I have to thank the following 3.
First Class Talent Agency.
My sponsor for life, Pamela Y. Robinson
Last but certainly not least. The most loving, caring and supportive mother in the world my mom. Ma you are the best.
Thank you very much everyone!
Thank you so much!
Final Thoughts
In a few words. I am happy my first year accomplishments. There are way to may to list right now. I'm also now finally starting to take my opportunity to become an actor more seriously. Now that I'm not going to be spending so much time blogging as before I'm planning on devoting extra time to developing my craft.
There are definitely greater things ahead in the upcoming year of this quest. What I'm really trying to say is that, "I Can Feel It." Can You Feel It?!!
As the quest continues...
The Future of Late Night
Motown Maurice