Post Represents: Sunday, September, 4, 2011
The last Potluck was
Saturday, May 7, 2011
. That was TSAG 1-4. Now the potluck is back with TSAG 1-8. TSAG stands for The Space Actors Group. Its basically a community service for actors by Allen Levin. One month of free classes. That's how I got involved on the
3rd of March
.
I initially just asked the person next to me (Katherine K.) to take some photos of my improv scene but she went ahead and recorded it. How cool is that? As much work as I do on that stage, I really don't have much video footage there.
Awkwardly enough, this is the second tape of me acting as a gay type person. I play all kinds of characters on that stage but I have no footage of any of that.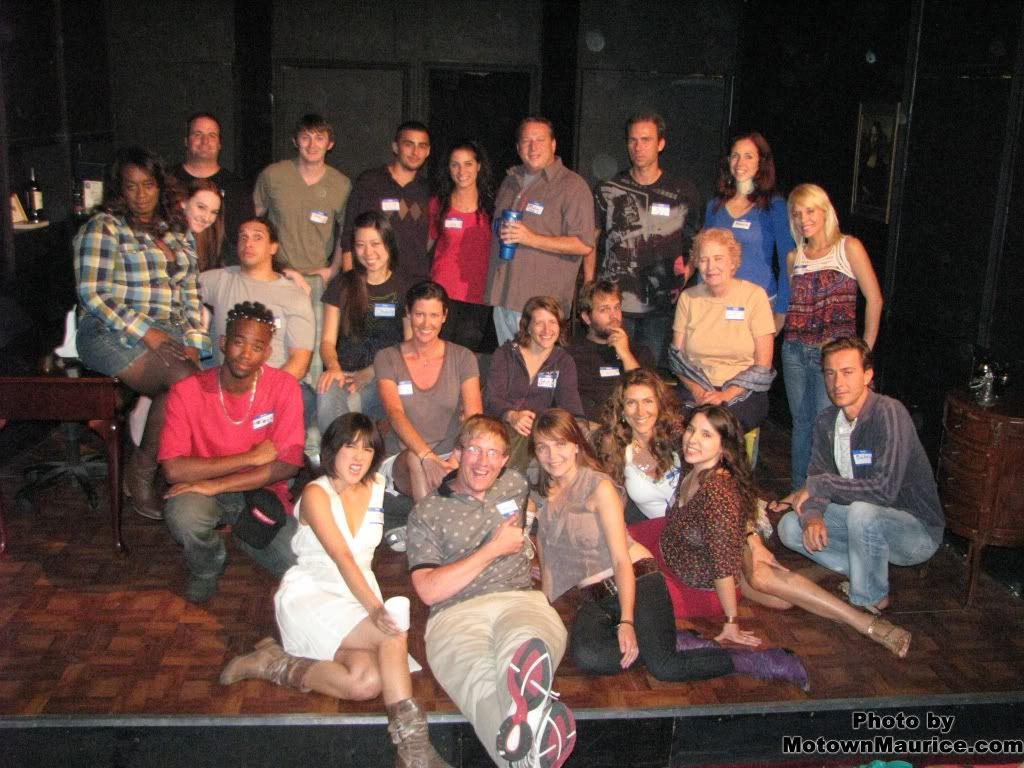 Motown Maurice & TSAG 1-8
Motown Maurice & TSAG 1-8 is getting crazy.
Related Post:
Free Tag Throwback
Final Thoughts
Don't worry my acting will get better.
Thank you Katherine K.!
As the quest continues..
The Future of Late Night
Motown Maurice