My quest will be fulfilled and that there is an abundance of prosperity ahead waiting for me."
Its obvious the song above is written with a woman in mind. There is no woman in my life but there is always something there to remind me that I'm on the right path. Since I've been in LA... more specially since December, I've always had at least big project pending. A project that could completely change the coarse of my quest instantaneously. I'm referring to reality show opportunities such as
Expedition Impossible
&
Craftsman Crew*d
. Each time I progressed closer and closer but unfortunately I wasn't chosen in the end. After the fact, it was clear to me the benefits of not being apart of those shows and I continued to press on.
Since the Craftsman Crew*d contest and
Life Styles of the Storage & Community Housing
auditions began to slow down week by week. I've been spending most of my time adjusting to my ever fluctuating lifestyle.
I've even mentally decided to stay away from those time consuming reality show/game show application processes.
Since the end of July, I've actually had two projects pending. I soon after dismissed both of them from my mind because of the time which elapsed since I started the process. The first one is The Great Escape (
Day 312
) and the other recently surprised me with an unexpected email. I already dismissed the project on
August 5th
on this blog. I long before dismissed it in my mind. Now I'm suddenly a semi-finalist according to the email.
I'm not going to use any of my energy towards getting excited about it but I will say its good to have some things pending. I honestly need a few more things pending to raise the temperature of my attraction levels.
I met with a potential management company (
Day 317
) a few weeks ago and I'm glad to know he are still interested in me through a reply email sent this week. I can also consider this as another big thing pending but its not enough. I need 20 or more projects pending. Make it 40!
Day 336 Sunday, August 21, 2011
* I visited the
Korean Maum Meditation
center and watch an introductory video. I've been meaning to do this for a while and I finally did today. I can't afford the monthly fee of $150.00 but I will attending at least once at a reduced free to experience the benefits of meditation.
* I took a break and watched Toy Story 3 for my friends Netflix hook up on my laptop. Toy Story 3 was really good. I loved it.
Day 337 Monday, August 22, 2011
* In attempt to separate my work from home I just decided to relax and watch some TV. That's a new endeavor for me.
* Received notice from agent for an audition tomorrow.
* Mysterious email came in for the reality show. Nothing to be excited about. Its lacking lots of details.
Day 338 Tuesday, August 23, 2011
* Auditioned for Wendy's ESPN commercial.
* Picked up mail from my old roommates place and received a check from the second
episode of Excused
. Its not a lot but I totally forgot about it.
Day 339 Wednesday, August 24, 2011
Read Post:
Hey Hey Hey (Pop Another Bottle) Music Video Release
* Received a 14 day extension for my motel.
Read Post
:
3rd time charm with the Carnival
Day 340 Thursday, August 25, 2011
* I treated Danny to some breakfast. He's the source of my
Food Stamp & Motel Rich
connection. Through his laptop he saw my work for the first time and his predictions of me were on point. He even read the link on my blog in which I wrote about him. He read it out loud and I'm not sure how to describe that feeling/experience of hearing the words from my blog/soul spoken out loud by someone else. I can't pin point the right words yet. It was kind of an out of body experience. All I can say for now is that my writing ain't half bad. It actually sounded really good.
.Famous, Danny & Motown Maurice at Cafe Novel.
* Actor Paul Ben-Victor visited my Lifebook Acting Class and shared some of his wisdom. He has played in a lot of films but I remember him from the HBO series The Wire.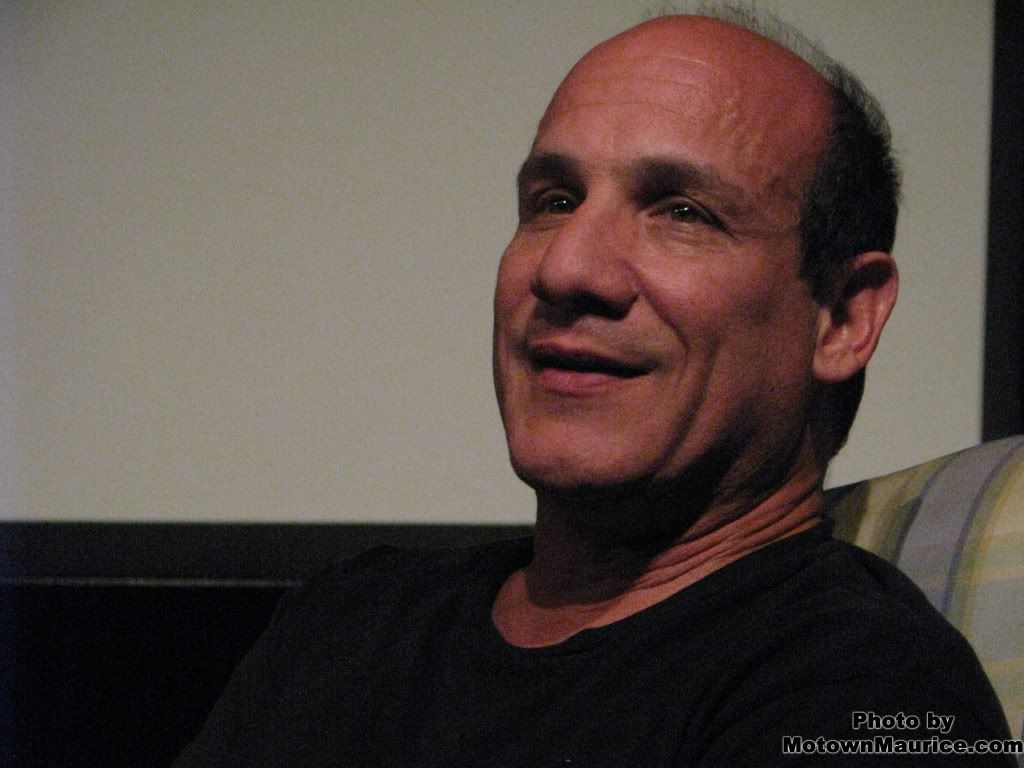 Paul Ben-Victor visits Lifebook Acting
* Made the decision not to spend the night at my motel but at secret back up floor. The bus runs really slow to South Central at night. I didn't feel like waiting plus I figured I would meditate and go to the movies in the morning. That never happened. I ended up going home after I woke up.
Day 341 Friday, August 26, 2011
* Worked from home.
Day 342 Saturday, August 27, 2011
* What happened to my high top? Click on the link to find out.
Read Post
:
Rough & Stuff High Top Puffs
Final Thoughts
The release of the St. Pete Times feature story about me could even be considered as my 3rd project pending. I'm again in a position where significant results are needed and thankfully I have somethings pending. I want more projects pending but I am very appreciative for the 3 that I have. Those 3 will soon multiply.
"Always Something There To Remind Me..."
As the quest continues...
The Future of Late Night
Motown Maurice